Hundreds of people were rescued from their homes in Townsville overnight as once-in-a-century floods have turned city streets into rivers.
Townsville and surrounding areas in Queensland had received more than a year's worth of rain in the week to Friday, with more rain forecast to fall in coming days.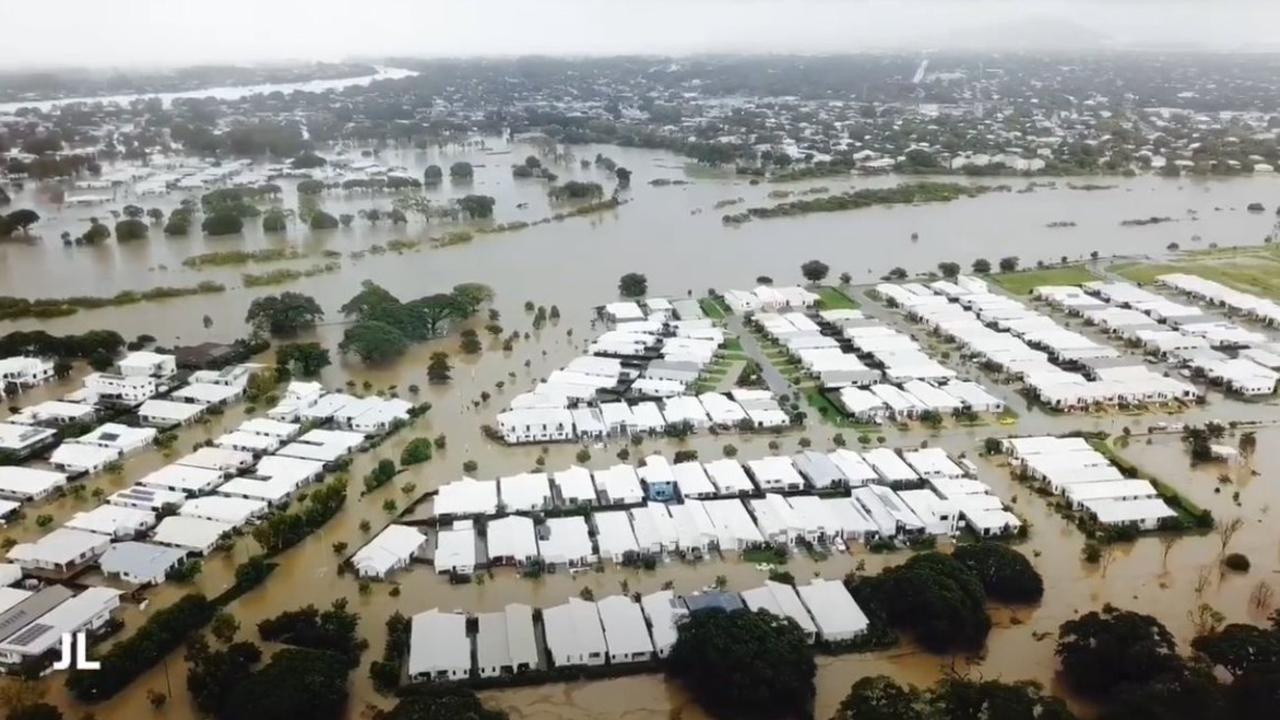 The heavy rain has overfilled the Ross River Dam, which controls the amount of water that flows down the Ross River through Townsville and to the sea. Gates in the dam wall were fully opened at 8pm on Sunday to let as much water through as possible, releasing 2000 cubic metres of water a second. (If you had a massive cube-shaped bucket with sides 2km long, one bucketful would be 2000 cubic metres.)
Australia's tropical north usually experiences heavy rain at this time of year but recent falls are well above normal.
You can see in the graphic above the rain, in millimetres, that has fallen in the past week.
One of the worst-hit suburbs overnight was Idalia, where the water was waist deep. Houses built on the ground in low-lying areas have been flooded and houses built up on stilts (which is common in Queensland) are surrounded by water.
There is a big effort by the Army and emergency services underway to help people move to safety as their homes are flooded or surrounded by water.
Soldiers used 15 inflatable boats, which each holds a maximum of six people, to collect those trapped in their homes.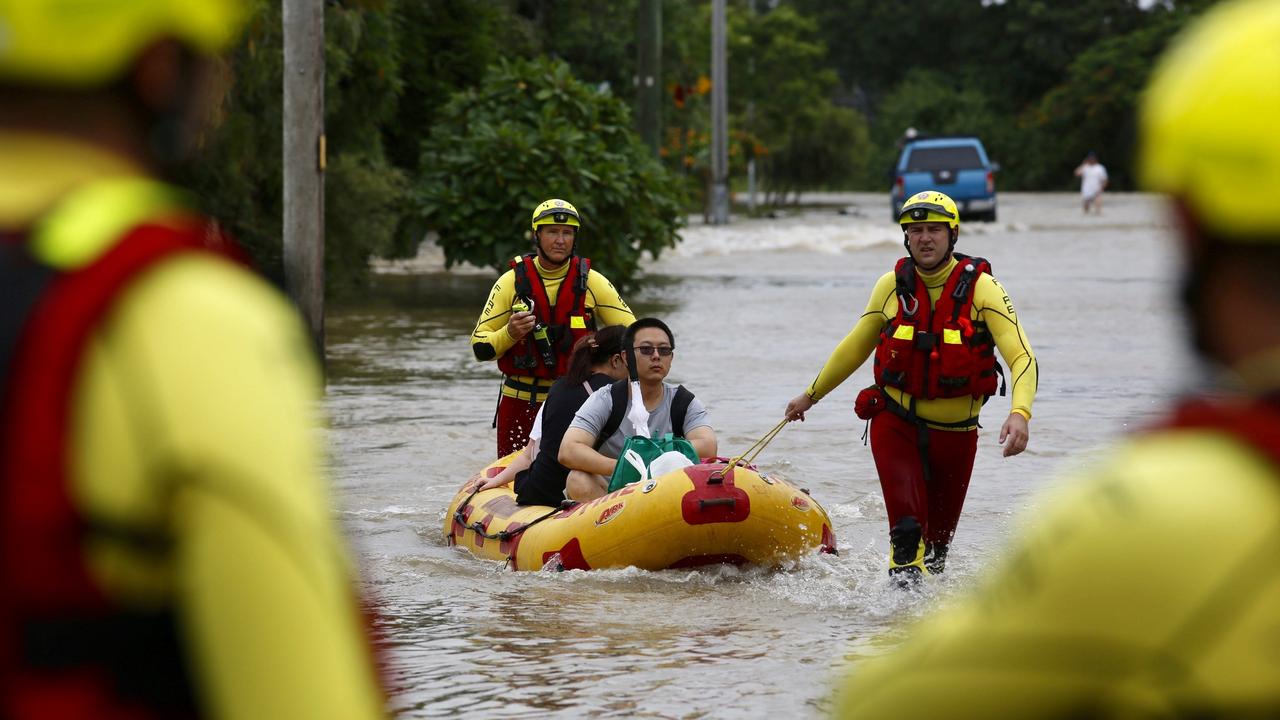 Other people were evacuated* in the back of rubbish trucks, which, because they are higher, can move through water more safely than lower vehicles.
More than 500 people and many pets had been relocated from Townsville and surrounds to evacuation centres by Monday morning. The Army does not know how many people still need to be evacuated.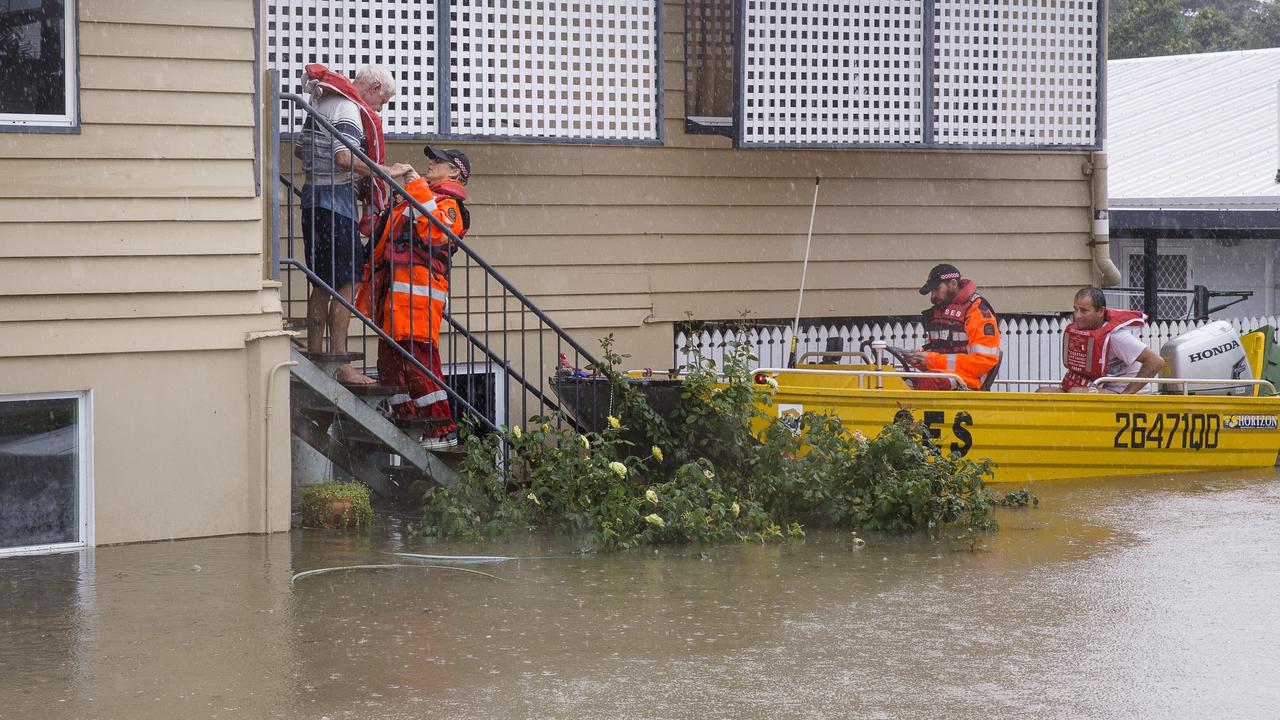 Two police and two ambulance officers caught in the flooding had to be plucked to safety — one officer having to climb a tree — after they were stranded overnight while themselves trying to help others.
Locals also reported several sightings of large crocodiles in the streets.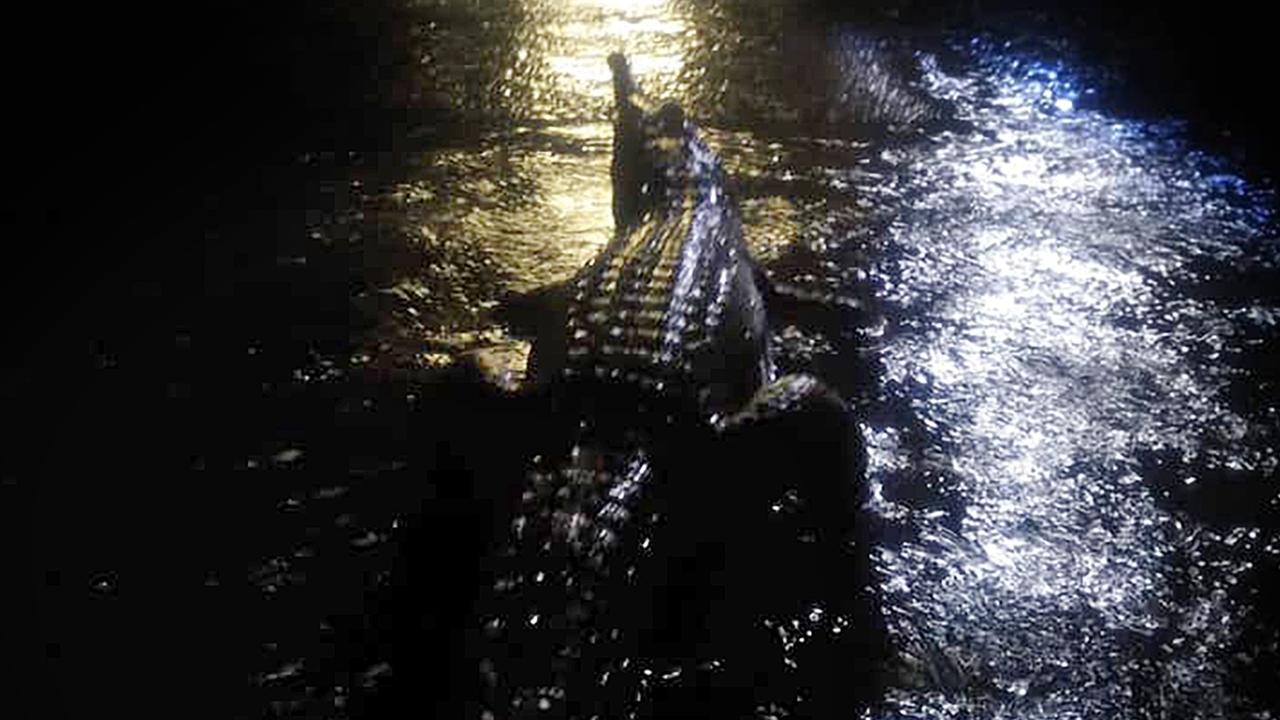 Townsville Mayor Jenny Hill praised the plucky* spirit of locals and urged the 185,000-strong community to "hang tough*".
"We still don't know how much more rain will fall in the catchment*,'' she said.
"It is quite dangerous."
A QFES spokeswoman today said more than 160,000 sandbags* have been supplied to north Queensland so far.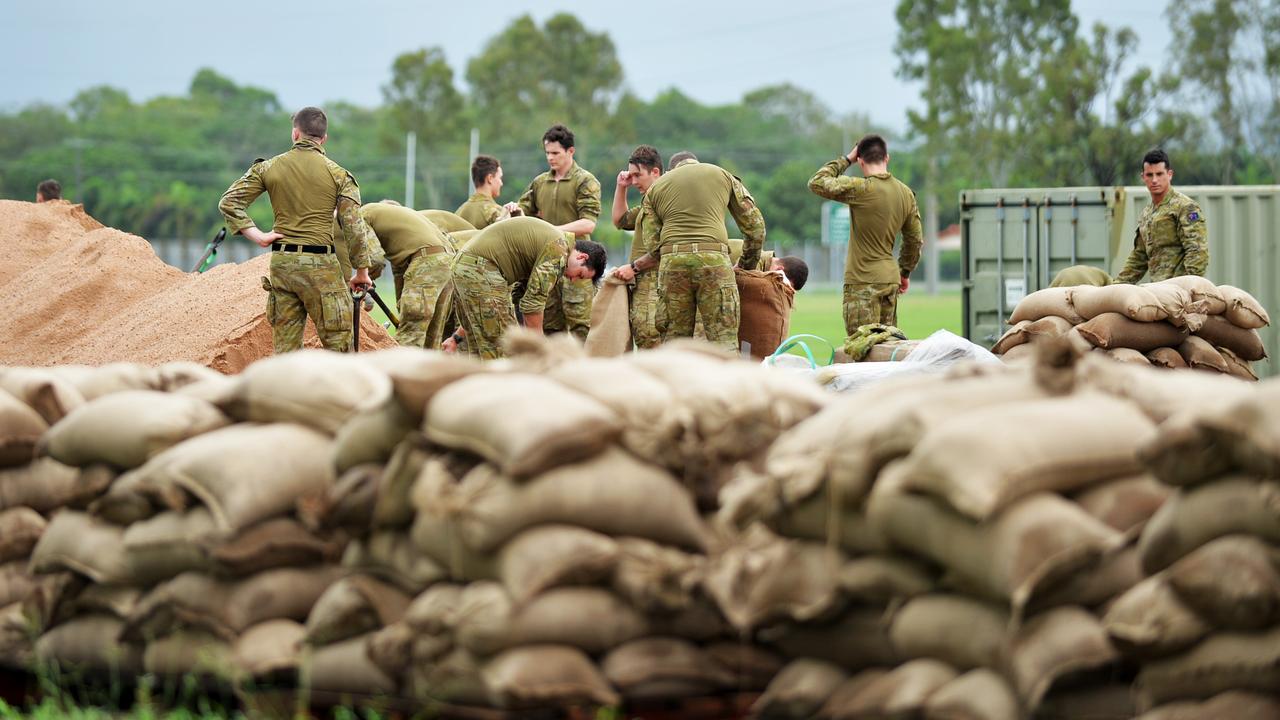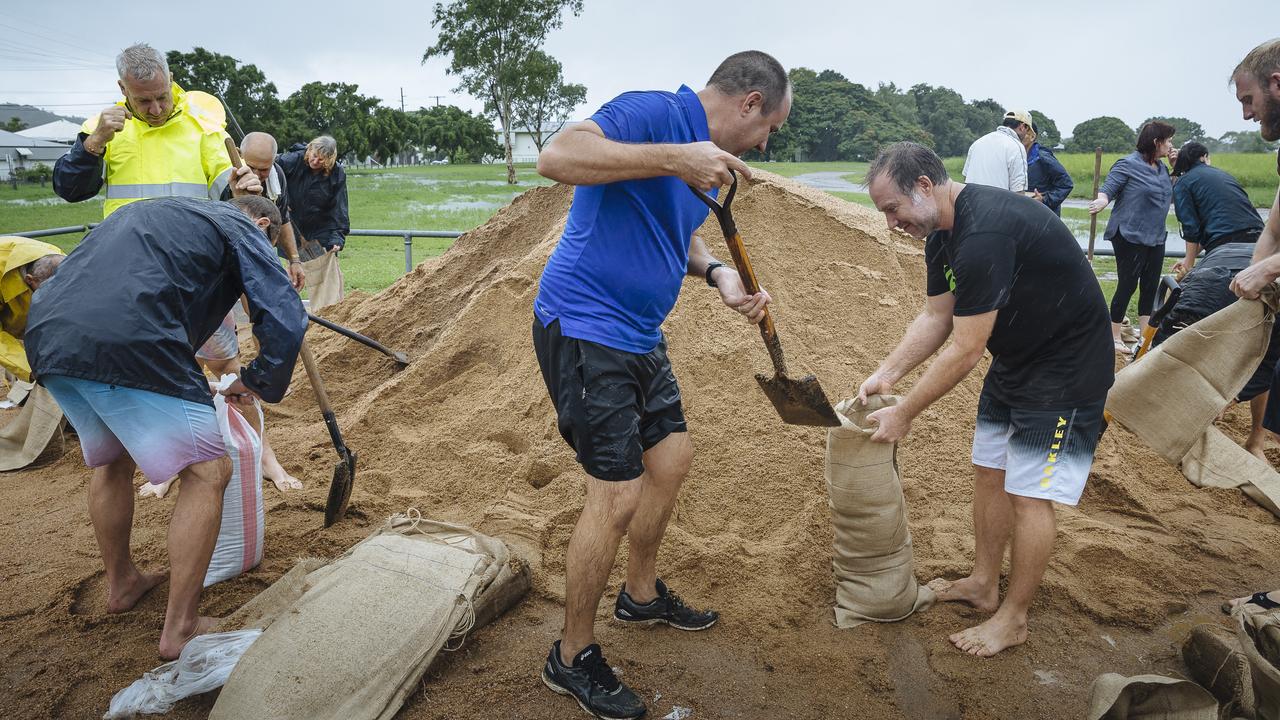 An extra 34 operational Queensland Ambulance Service staff have been deployed* to north Queensland to assist in the flood response.
Queensland Premier Annastacia Palaszczuk praised the work of emergency services but warned residents it wasn't over yet.
"We've never seen anything like this before," she told TV program Today.
"In Queensland, of course, we're used to seeing natural disasters*, but Townsville has never seen the likes of this.
"Don't go sightseeing, if you don't need to be out on the roads, don't be."
GLOSSARY
evacuated: moved to safety
plucky: brave
hang tough: stay strong
catchment: the area that catches rainfall to fill a river or other water storage, such as a dam
sandbags: bags filled with sand to make a temporary bank to stop water
deployed: moved into position to do a job
natural disasters: floods, earthquakes or storms; disaster caused by nature
EXTRA READING
Big rain events getting bigger, faster
Hurricane Irma clean-up begins
Safety fears over weather service changes
America shivers through record big freeze
QUICK QUIZ
What is the name of the river that goes through Townsville?
What were soldiers using to rescue people?
Who is Jenny Hill?
What are sandbags used for when there is flood?
What safety warning did Premier Annastacia Palaszczuk give?
LISTEN TO THIS STORY
CLASSROOM ACTIVITIES
1. Flood Survival Checklist
Work with a partner to prepare a flood survival checklist for you and your family. This is a plan (similar to a fire safety plan) of what to do if your area becomes flooded (as this often happens in places such as the far north of Queensland).
Your checklist should include the following details:
How to prepare your house inside and out
What to put in your flood disaster kit to take in a hurry
Where you would evacuate to
A list of essentials you need to take
Identify possible dangers caused by floods (eg powerlines)
Also prepare a list of Do and Don'ts to do if you are in a flooded area.
Time: allow 30 minutes to complete this activity
Curriculum Links: English, Science, Critical & Creative Thinking, Personal & Social
2. Extension
Write a letter to a primary school in Townsville letting the students that live there know that we are thinking of them and hope the floods ease quickly and not cause too much damage. What else could you do to show your support for kids going through this natural disaster in Townsville?
Time: allow 25 minutes to complete this activity
Curriculum Links: English
VCOP ACTIVITY
After reading the article, with a partner, highlight as many connectives as you can find in pink. Discuss if these are being used as conjunctions, or to join ideas and create flow.
HAVE YOUR SAY: Send a message of support to Townsville residents.
No one-word answers. Use full sentences.