Plans to change Australia's weather forecasting from state-based teams to a national service has some states fearing for the safety of people in emergencies.
Official weather forecasts in Australia are made by scientists called meteorologists* working for the government's Bureau of Meteorology* (also called the BOM), who collect and study weather information.
The plans are to forecast for the whole of Australia from BOM offices in Melbourne and Brisbane, with some of the forecasts to be made by computers instead of scientists.
Meteorologists and emergency services* workers are arguing against changes, saying that local knowledge and experience is very important, especially when it comes to bushfire warnings, while the BOM argues changes will give forecasters more time to help in emergencies.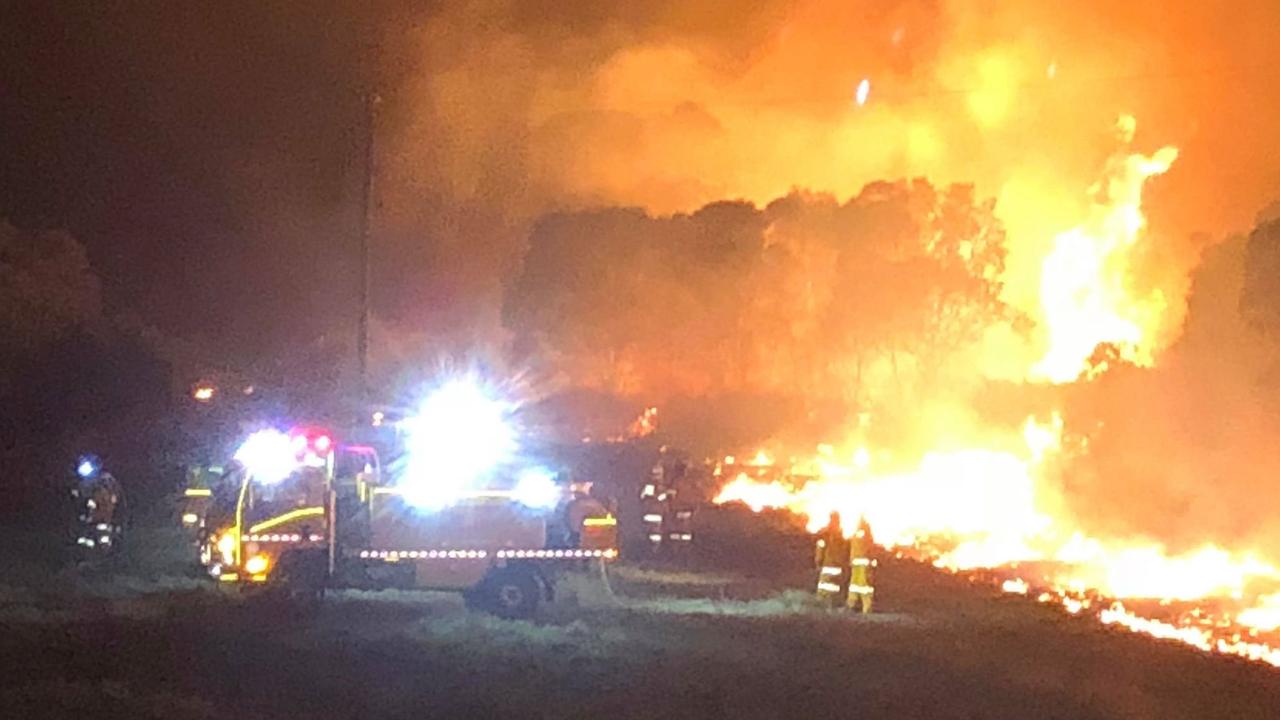 BOM boss Andrew Johnson was in Adelaide last week discussing with BOM staff a possible restructure* that included a national forecast team based in Melbourne and Brisbane.
According to an email sent by Mr Johnson and obtained* by the Sunday Mail newspaper, he said it would "deliver routine services to the maximum possible extent through automation*" and "provide a single national source of guidance".
In South Australia, Community and Public Sector Union regional secretary Liz Temple, who speaks for some BOM workers, said she was deeply concerned that local knowledge would play far less of a role in forecasting.
"Our local forecasters have decades of knowledge and experience and an excellent reputation for the quality and accuracy of their work, which has played a critical* role in saving lives in disasters such as the Sampson Flat bushfires (in South Australia) three years ago," Ms Temple said.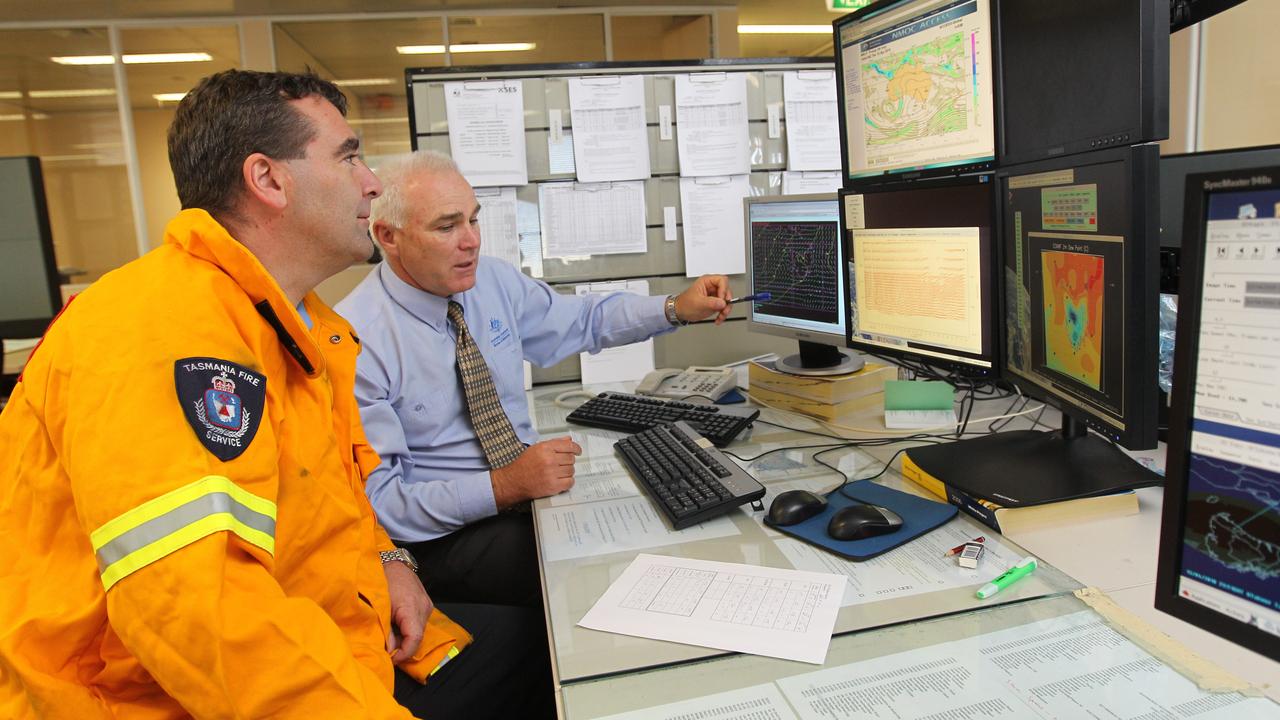 Police Association of Tasmania's Gavin Cashion said emergency services needed information from local forecasters.
"Our search and rescue capability* is constantly on the go and if we don't have local forecasting, our ability to respond to situations safely on land and sea will be seriously compromised," he said.
"Mainland* forecasters will have absolutely no Tasmanian local knowledge and will not be able to accurately provide decent weather forecasts."
Mr Cashion said the loss of accurate forecasts would mean more people getting into trouble and less accurate forecasts for police vessel patrols, helicopter missions and rescue operations.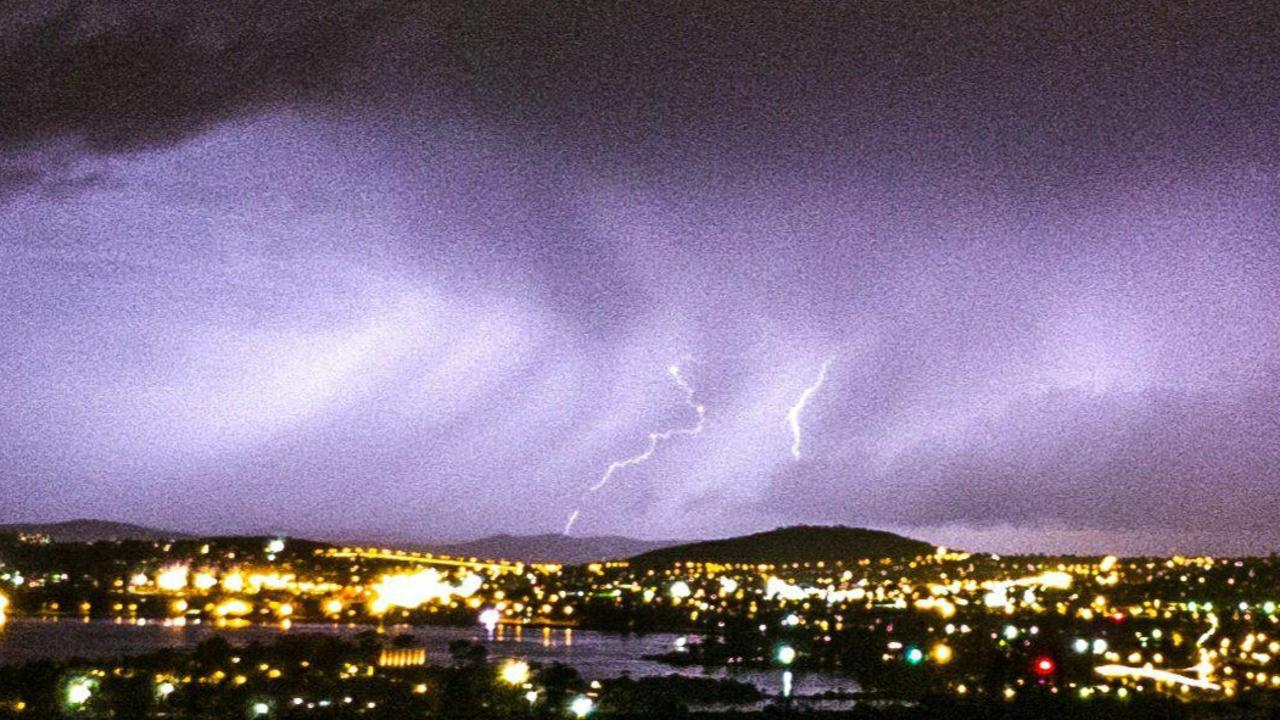 Community and Public Sector Union Tasmanian general secretary Tom Lynch, who represents parks and forestry firefighters and the State Emergency Service, said there had been many extreme fire weather events, often in different parts of the state at the same time that demanded a local forecaster to provide detailed data for specific regions.
"To not have access to that would be a disaster and definitely put Tasmanian lives at risk," Mr Lynch said.
Mr Lynch questioned who would receive priority* of information if there was a bushfire in Tasmania at the same time as one in NSW, which has a larger population.
A BOM spokesman said in a statement said that possible changes would mean state-based staff will have more time to work closely with emergency services, providing specialised weather information during emergency situations.
"Any suggestions the Bureau is reducing its commitment to any state or territory are absolutely false," it said.
The BOM was unable to respond to questions submitted by the Sunday Mail about Mr Johnson's email and plans for the central forecast centre. The Mercury newspaper reported that the BOM would make a final decision about its plans in November.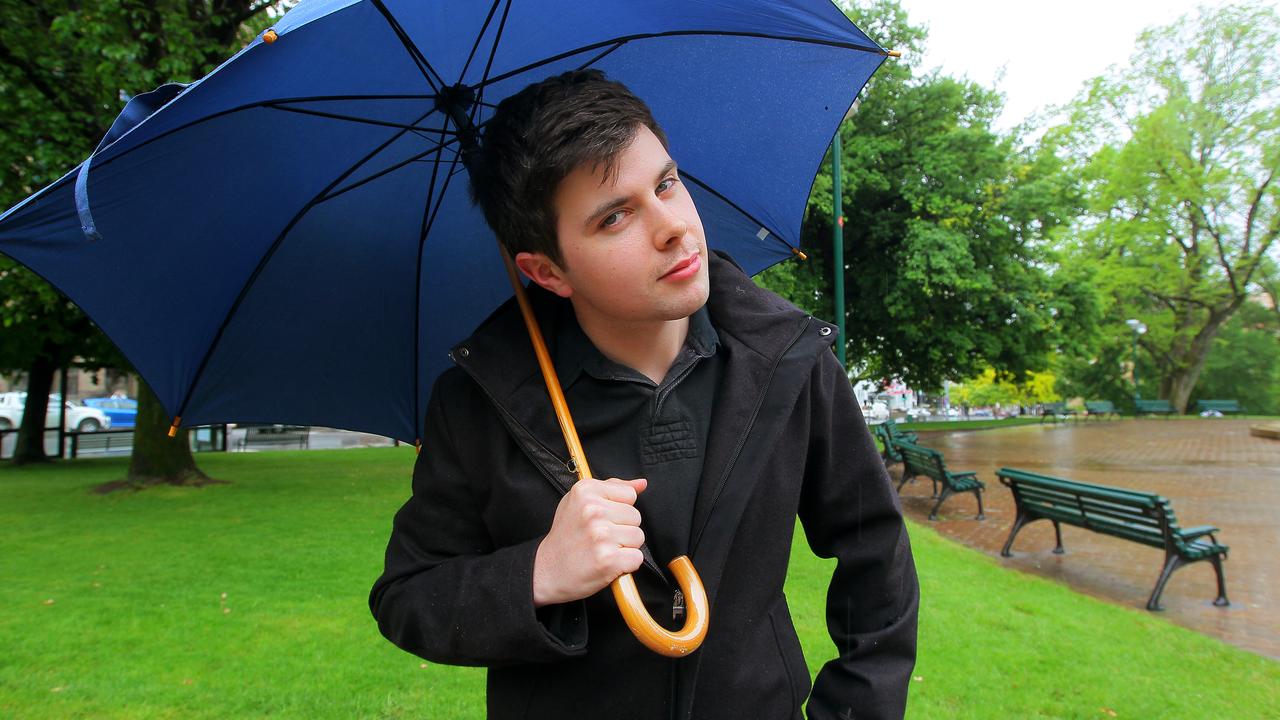 HOW TO FORECAST THE WEATHER
Meteorologists take weather information from many different sources and turn it into a story that people use to make decisions about their lives.
They combine observations and computer weather prediction models and their own knowledge and experience to give us their best prediction of what will happen over the coming hours, days and even months.
Observations are taken from weather stations around Australia, the rest of the world, under the ocean, up in the sky and in space. Information collected includes air pressure, air and water temperature and rainfall. All this information gives a picture of what has already happened and how it is right now, which helps make predictions for the future.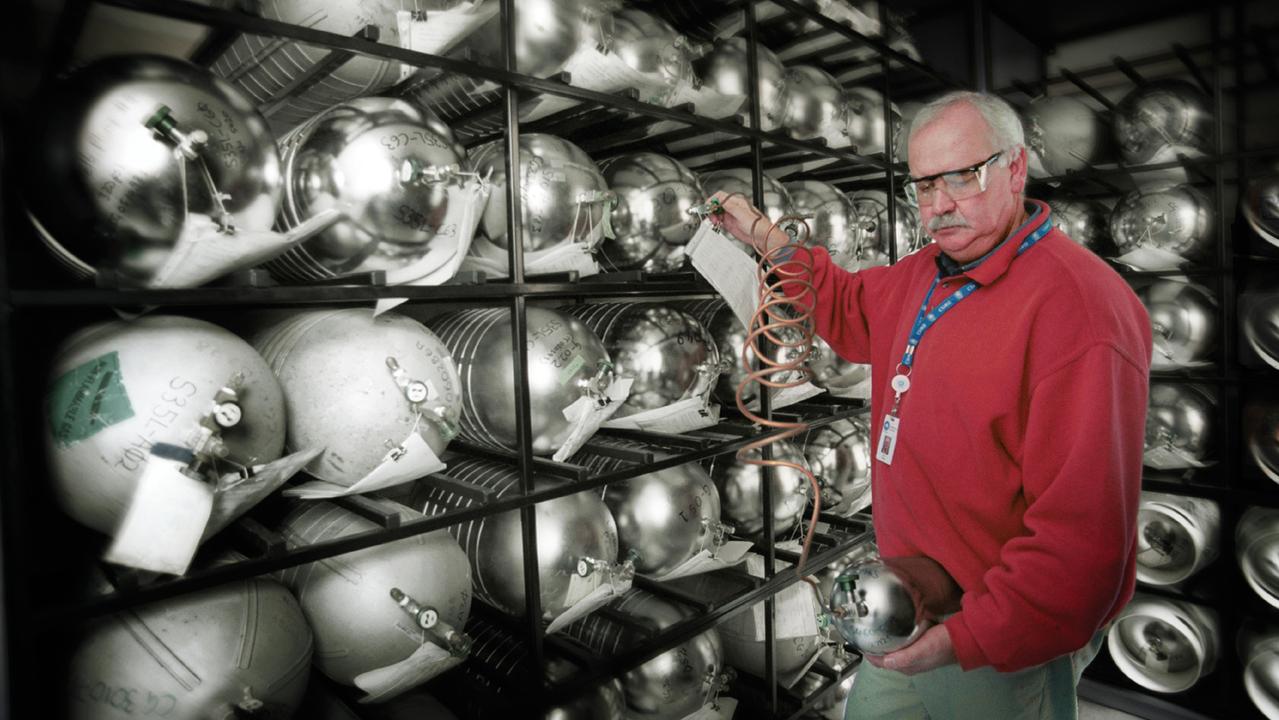 Computer weather models take all the known weather information and use all the information scientists know about how the world and its atmosphere* works to make trillions of calculations about what could happen in the future. The BOM's supercomputer can do 1600 trillion calculations a second!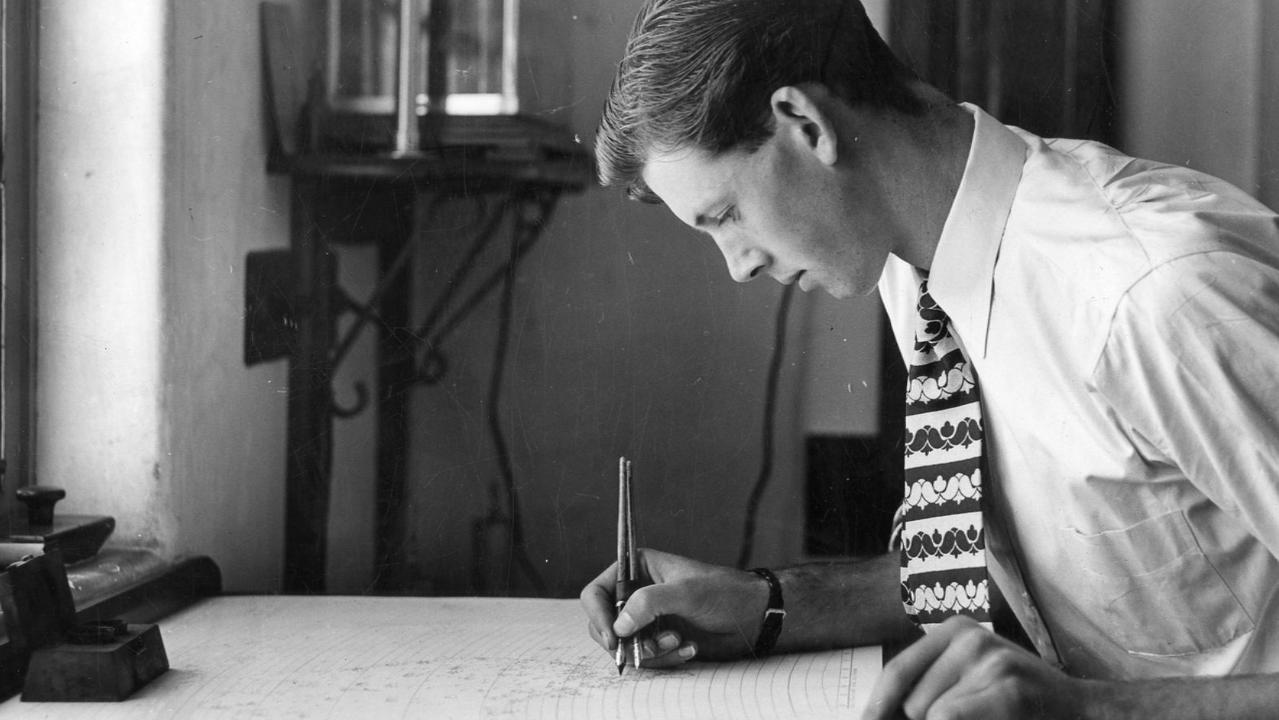 Meteorologists then add their own knowledge and experience to computer predictions. Meteorologists know, for instance, that there is a regular afternoon thunderstorm called Hector north of Australia in the Tiwi Islands. They know what this storm usually does and how it affects the weather around it.
Source: Bureau of Meteorology
EXTRA READING
Lighting up the sea for sailors
Big rain events getting bigger, faster
US prepares for Hurricane Florence
GLOSSARY
forecasters: predictors
meteorologists: weather scientists
meteorology: weather science
emergency services: police, ambulance, SES, firefighters
restructure: change the structure
obtained: received
automation: done automatically, by a computer, rather than by a person
critical: absolutely necessary; crucial
capability: what is possible
mainland: main land area of Australia, which does not include Tasmania and other islands
priority: of high importance
atmosphere: the air around the Earth
LISTEN TO TODAY'S STORY
QUICK QUIZ
What does BOM stand for and what does it do?
What is the main reason mentioned AGAINST changes?
What is the main reason mentioned FOR changes?
What three main groups of things do meteorologists use to forecast?
5How many calculations a second can the BOM supercomputer do?

CLASSROOM ACTIVITIES
1. Making decisions with the weather
Weather forecasts help us make decisions about our lives. Use information from the news article and also think about your own daily activities. Make a list of all of the different decisions that people make that are influenced by the weather forecast. How many can you think of? A couple of examples are listed to help you get started.
The weather forecast helps us decide:
whether it is a suitable day for firefighters to perform reduction burns
whether we need to water our garden
Extension: Write a short story about a disastrous day when an incorrect weather forecast causes problems.
Time: Allow 40 minutes
Curriculum links: English, Science
VCOP ACTIVITY
The glossary of terms helps you to understand and learn the ambitious vocabulary being used in the article. Can you use the words outlined in the glossary to create new sentences? Challenge yourself to include other VCOP (vocabulary, connectives, openers and punctuation) elements in your sentence/s. Have another look through the article, can you find any other Wow Words not outlined in the glossary?
HAVE YOUR SAY: How have accurate weather forecasts helped you in the past? It could have been to plan a birthday party, a trip to the beach or to stay safe from danger.
Use full sentences. No one-word answers.