More than a million Americans are fleeing their homes today to avoid damage and injury from a "monster" hurricane.
Hurricane Florence is expected to hit the coasts of North and South Carolina and the state of Virginia tomorrow as a category 4 storm and threatens to cause damage with big waves, heavy rain for days and serious flooding.
Emergency services authorities* ordered people to evacuate* from coastal areas of the three states to safer areas away from the hurricane and closed universities, schools and workplaces.
The US National Hurricane Center said the storm was causing sustained* winds of 225km/h and is expected to grow stronger and larger over the next few days.
"This storm is a monster," North Carolina Governor Roy Cooper said. "Even if you've ridden out* storms before, this one is different."
He said forecasts showed Florence was likely to stall* over North Carolina, "bringing days and days of rain."
To speed up evacuations from coastal South Carolina, officials reversed the flow of traffic on some highways so all major roads led away from shore. Kilometres of traffic slowed to a crawl along the main highway along North Carolina's Outer Banks barrier islands, which are narrow sandbanks along the coast.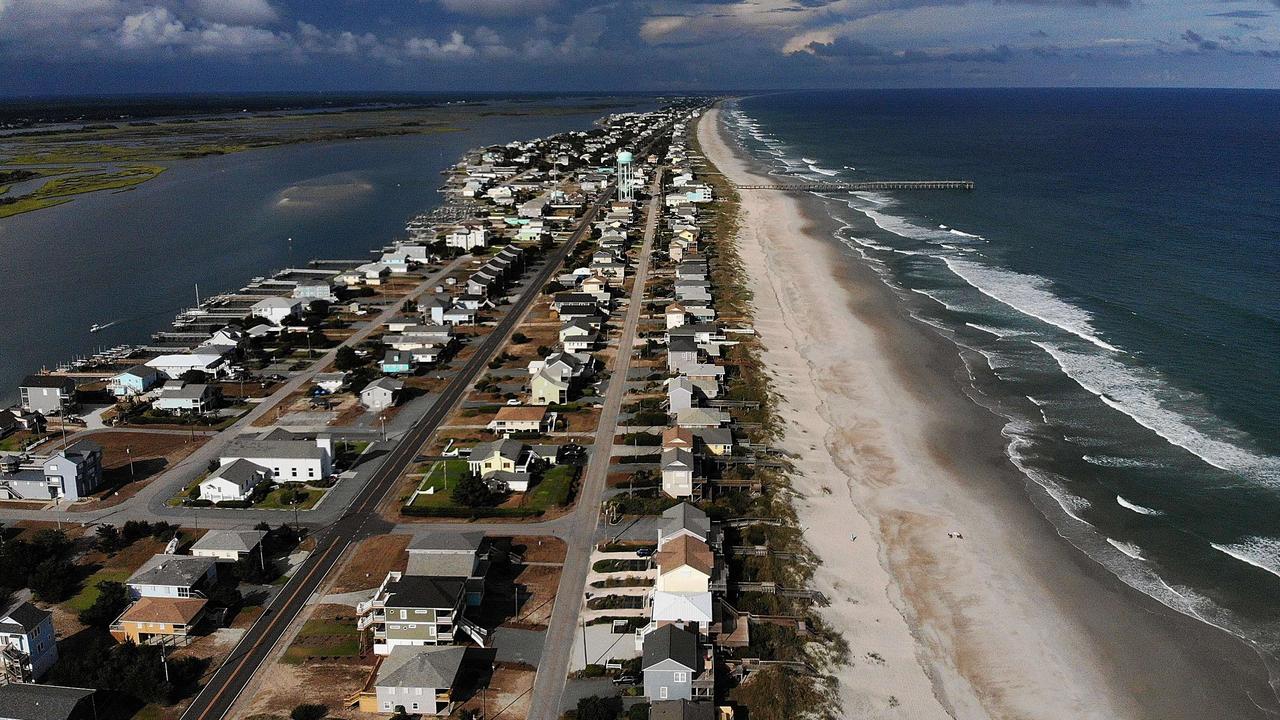 Maps of Florence's predicted path showed the centre of the storm was most likely to strike the southern coast of North Carolina. The last category 4 hurricane to directly hit North Carolina was Hazel in 1954.
The NHC's Dennis Feltgen warned the storm damage could cover 300km over the three states with up to 1m of rain expected in some spots.
Brock Long from the Federal Emergency Management Agency (FEMA) alerted communities in Florence's path that they could be without electricity for weeks if power equipment is damaged.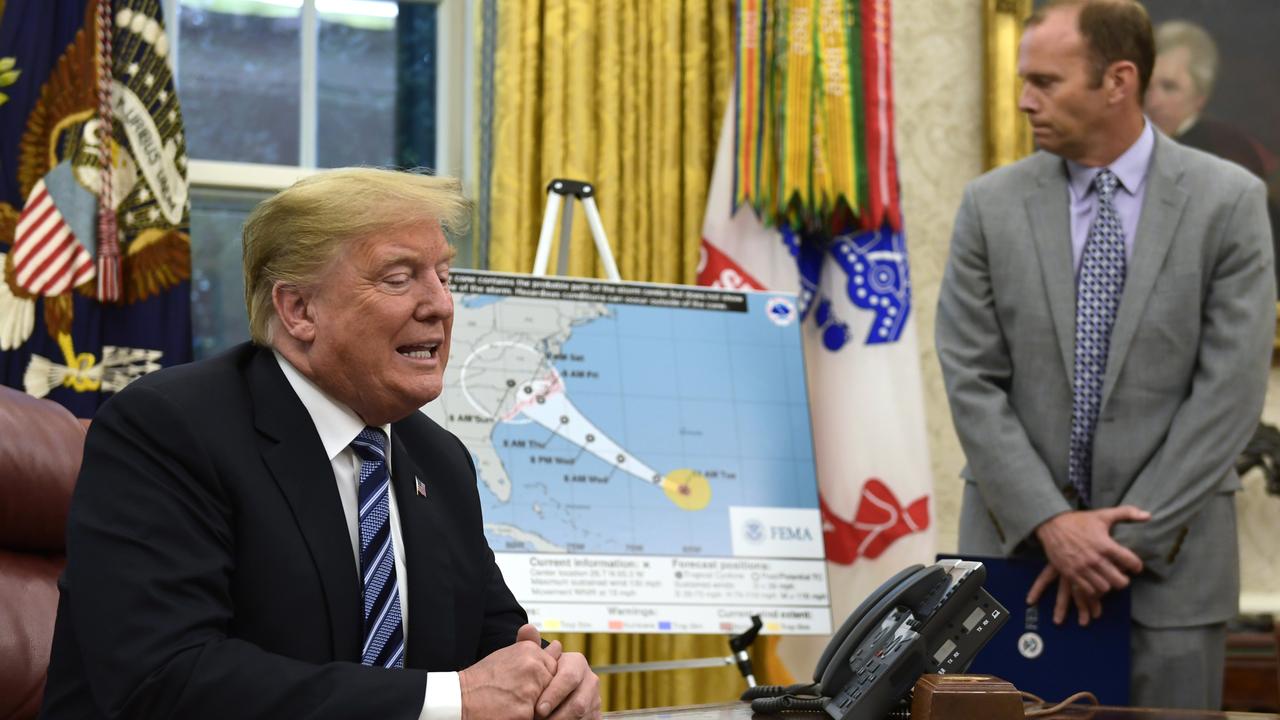 WHAT IS A HURRICANE?
A hurricane is a tropical cyclone or typhoon. Different names are used in different parts of the world.
These big storms form over warm or tropical ocean and bring strong winds. A spiral arrangement of thunderstorms brings very heavy rain.
They are measured on a scale called The Saffir-Simpson Hurricane Wind Scale of 1 to 5, with 5 being the strongest storm because the sustained winds are fast, at least 119km an hour.
Cyclones sometimes hit northern Australian. Recent damaging cyclones include Cyclone Marcia in 2015 and Cyclone Yasi in 2011, which both hit north Queensland.
Storms are given short names to help emergency services communicate efficiently* with one another and with the public.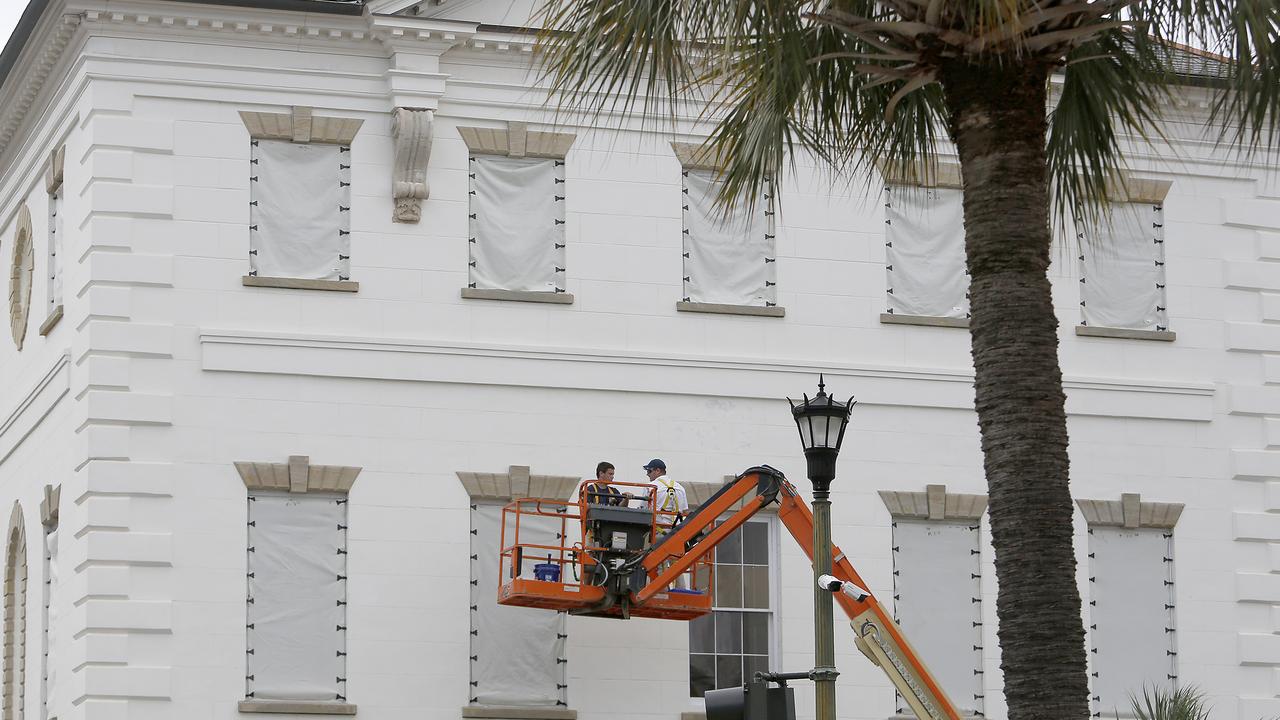 HOW DO YOU PREPARE?
People who live in areas likely to be damaged by hurricanes are asked to have a hurricane plan, just like people who live in areas of high-fire danger are asked to have a bushfire plan.
Hurricane plans include putting important documents such as passports and insurance information, plus valuable belongings, somewhere safe or packed ready to take if you need to leave.
New homes in hurricane-prone* areas are built with strong glass and older homes are protected with shutters to cover windows from items that could be blown around in high winds.
Furniture, trampolines and other outdoor items are put away.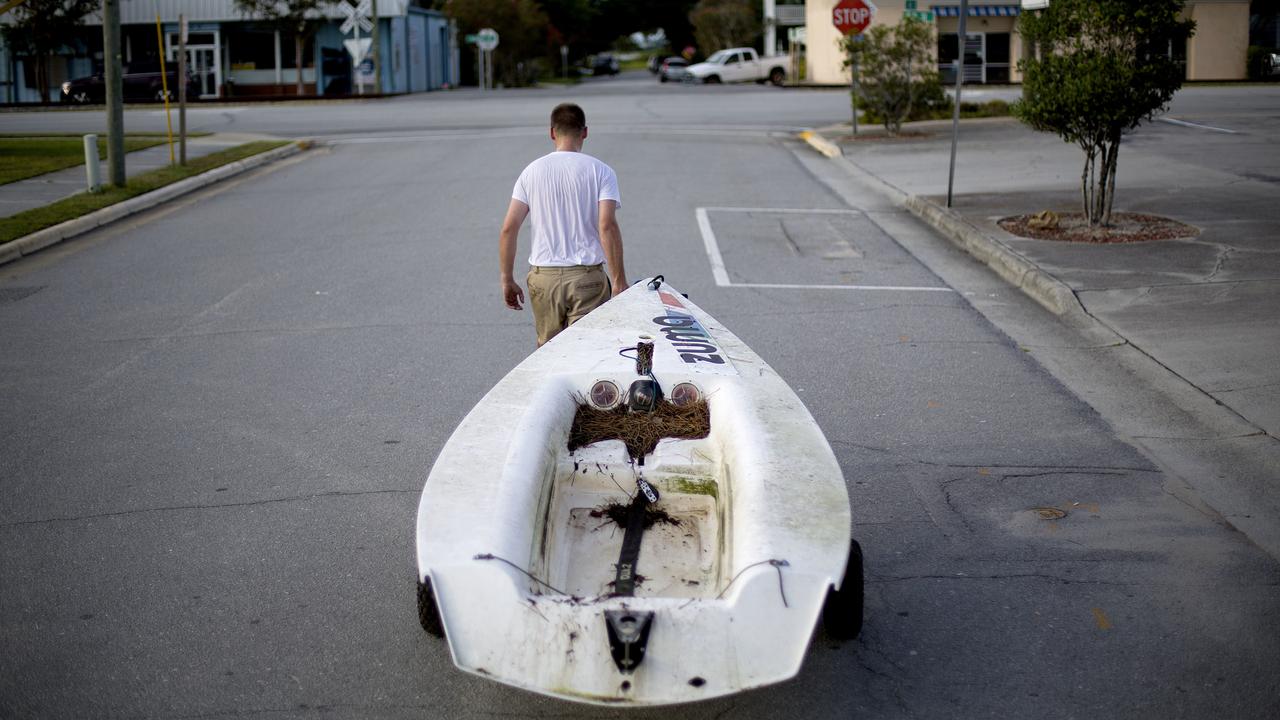 As in any natural disaster situation, people look out for and help others in their neighbourhood – such as older people or those who are ill – who may struggle to get ready for a big storm.
Emergency services agencies often ask people to evacuate to somewhere safe ahead of a hurricane.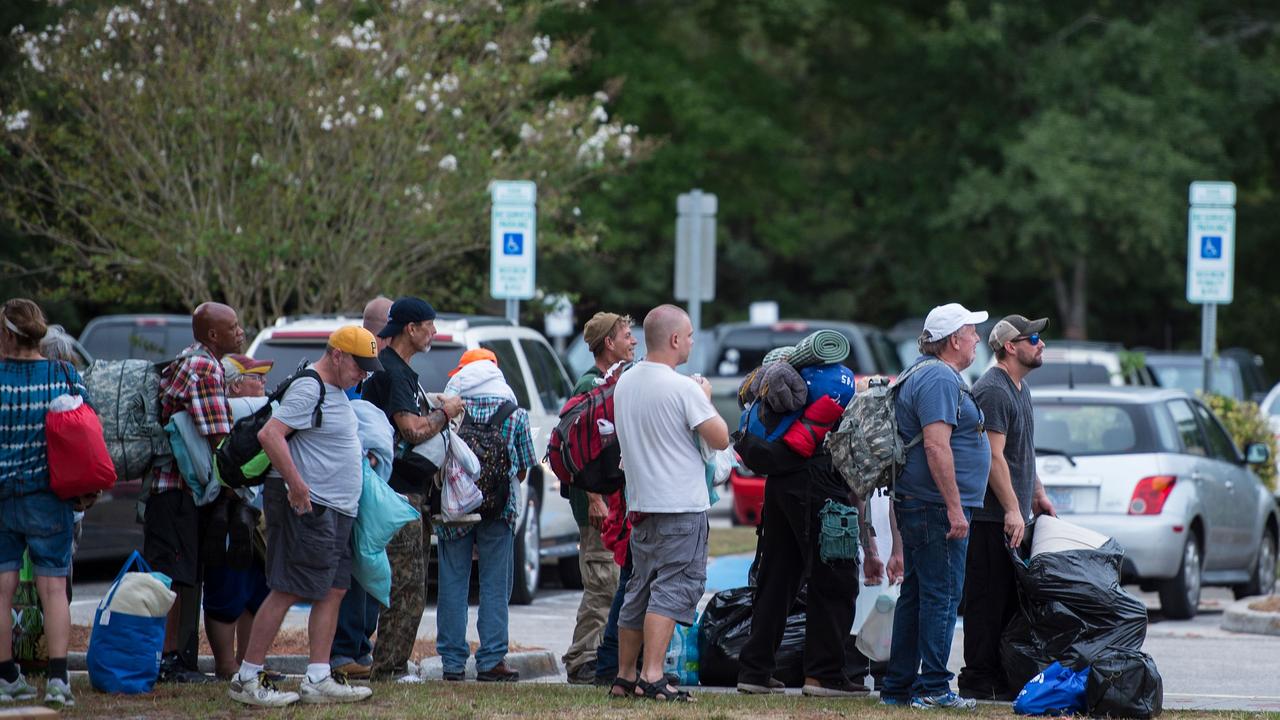 Weather forecasters, such as the Bureau of Meteorology in Australia, have an important job predicting how big storms will be and where and when they will hit so everyone can be as prepared and stay as safe as possible.
EXTRA READING
Big rain events getting bigger, faster
Climate change could ruin holidays
GLOSSARY
authorities: the people in charge, usually government staff
evacuate: move away from danger
sustained: goes on constantly; opposite to gusts when talking about wind
ridden out: waited until its over
stall: stop moving
efficiently: quickly and without confusion
prone: at risk
forecasters: people who predict what will happen
LISTEN TO THIS STORY
QUICK QUIZ
1. What are three dangerous things the hurricane will bring?
2. What does evacuate mean? Why are people evacuating?
3. What does Category 4 mean?
4. What are other names for hurricanes?
5. What things do people do to prepare for a hurricane to stay safe?
CLASSROOM ACTIVITIES
Create a series of drawings or diagrams that explain what a hurricane is and what causes them. Use labels as well.
Time: Allow 25 minutes
Curriculum Links: Geography
Extension: In the story you have read about safety plans. Create a safety plan that will help the youngest students in your school stay calm and know what to do if there is a fire or a very bad storm. One way you could do this is to write a song or rhyme.
Time: 25 minutes
Curriculum Links: Health and Physical Education
VCOP ACTIVITY
After reading the article, with a partner, highlight as many wow words or ambitious pieces of vocabulary that you can find in yellow. Discuss the meanings of these words and see if you can use them orally in another sentence.