Sydney turned orange on Thursday as a thick storm of dust 500km long blanketed* the city. The dust cloud reached almost the entire length of New South Wales from the Victorian border in the south, across Canberra and to the Queensland border in the north.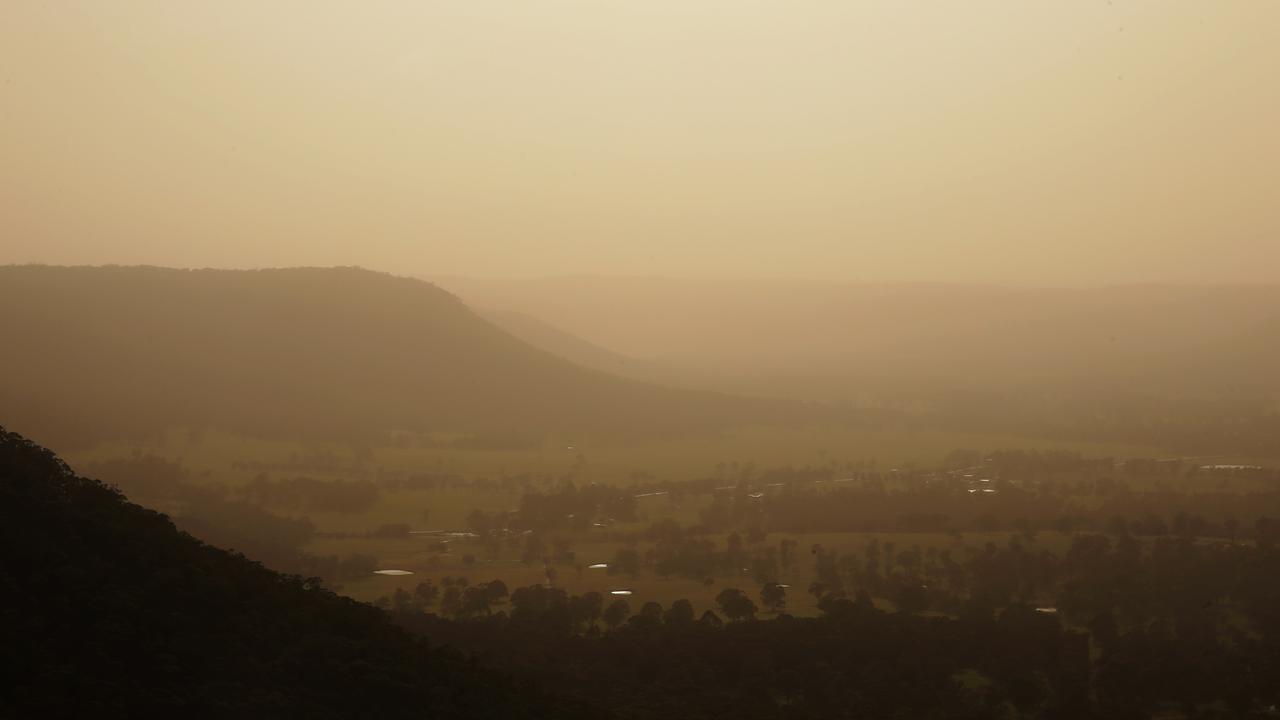 Strong wind whipped up tonnes of dirt across drought-stricken* inland areas and moved it towards the east coast of Australia.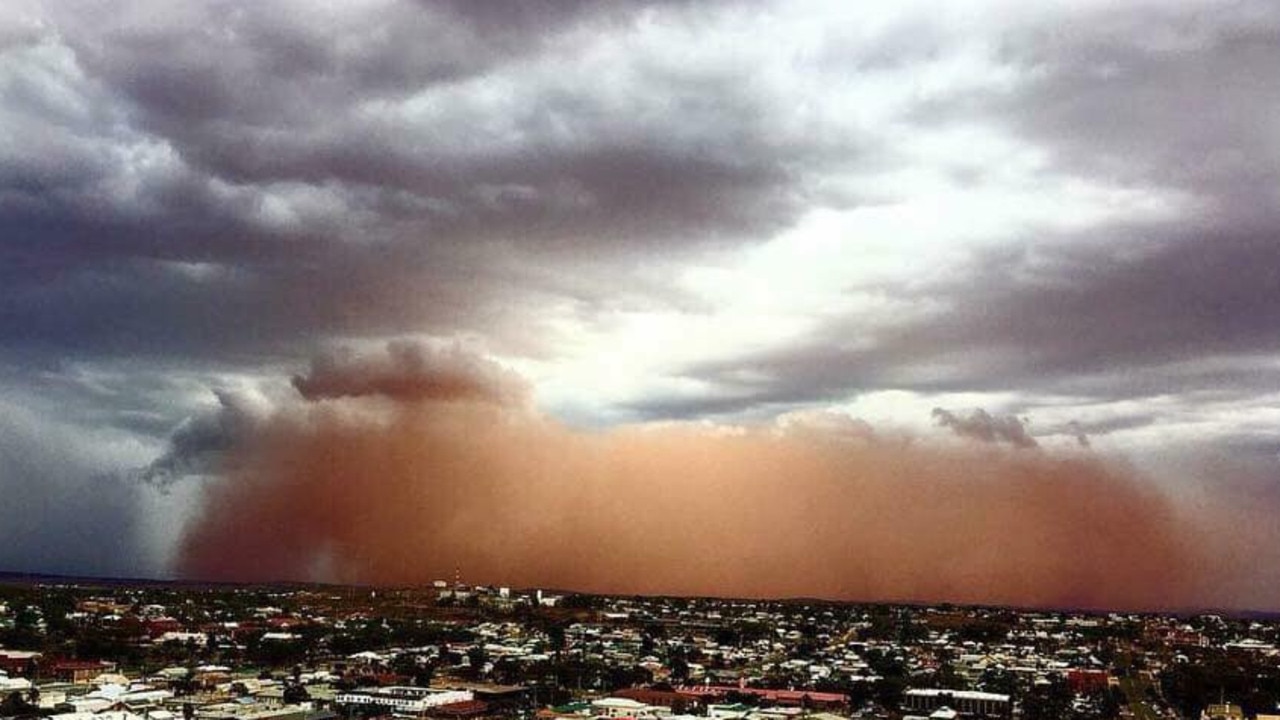 It had reached the Great Dividing Range by early Thursday morning.
Meteorologists* expect the dust will keep coming from the west and will not clear until Friday.
VIDEO: The NSW dust storm as it approached Sydney early on Thursday
A Picton, NSW, man told radio station 2GB the orange haze had descended over the town just before 9am. Another caller, Con, said he could see the dust blowing over the Blue Mountains while travelling on the Great Western Highway west of Sydney.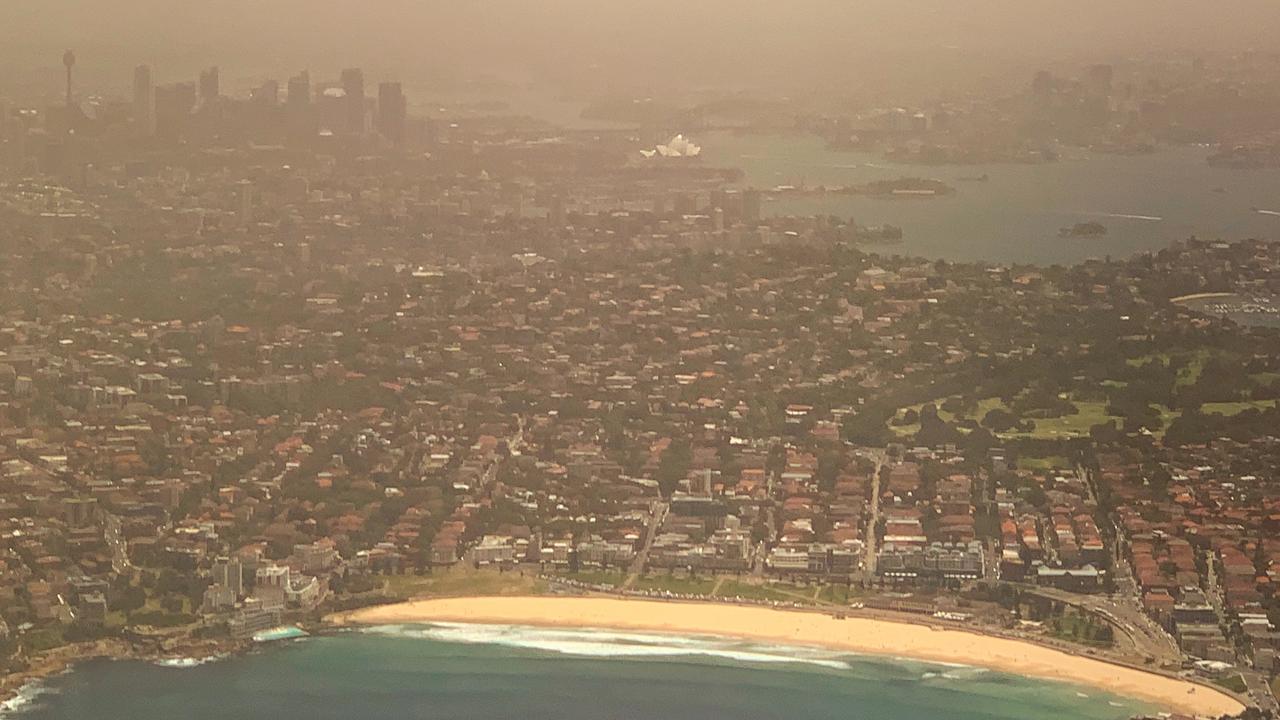 "It's a huge system," Bureau of Meteorology duty forecaster Anita Pyne told news agency AAP earlier on Thursday. "We're expecting the dust to gradually increase over the next few hours, with the main band of dust to hit Sydney through the middle of the day or early afternoon."
VIDEO: Dust storms explained
It is not uncommon for inland parts of NSW to experience small-scale dust storms, but one this size was "unusual".
NSW Health warned of reduced air quality and urged children, older people and those with respiratory* conditions such as asthma to take extra care.
"If possible, stay in airconditioned premises* where filtration* systems can help to reduce dust particles in the air," environmental health director Richard Broome said in a statement.
"Dust may aggravate* existing heart and lung conditions and cause symptoms like eye irritation and cough."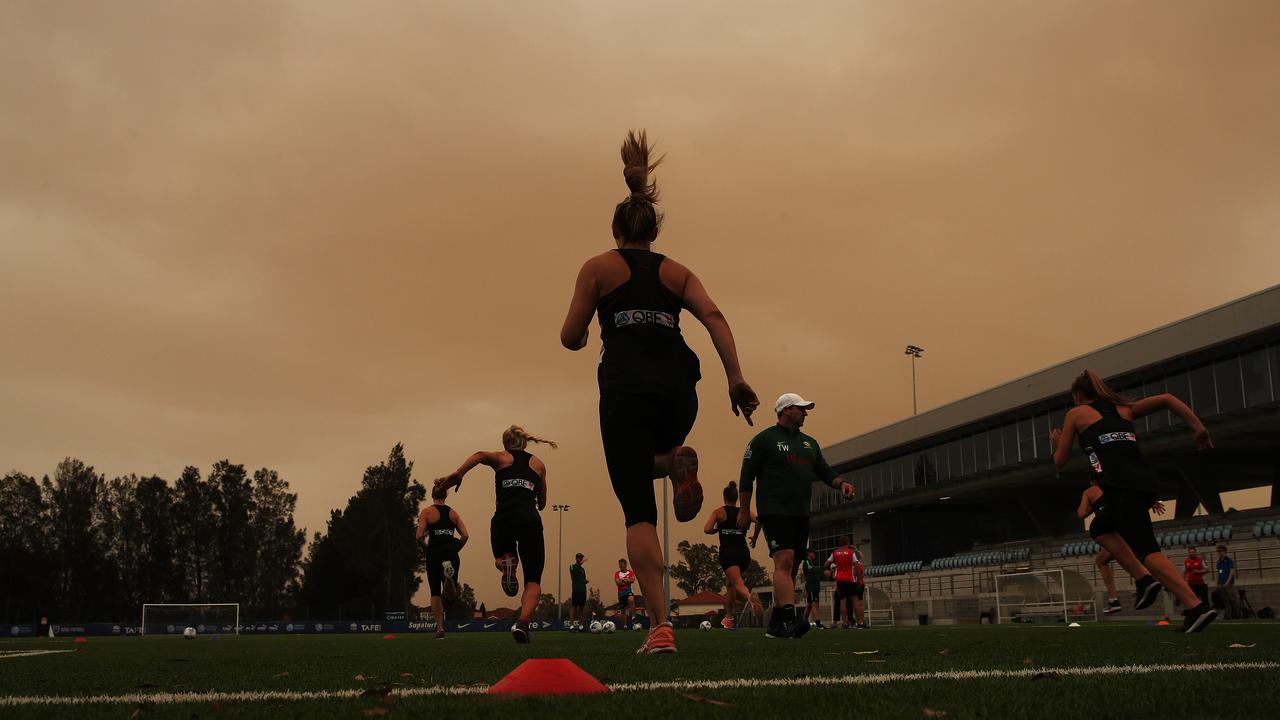 In contrast, snow was forecast for parts of the Snowy Mountains in southern NSW above 1100m on Thursday.
"Everything's happening," Ms Pyne said.
DUST AND THE DROUGHT
Dust storms are more common when there is low rainfall because, as plants die or are eaten by animals and do not grow again, the ground becomes bare.
Bare, dry soil is more likely to blow away when it is windy than when the ground is damp or has plants growing on it.
Almost all (98 per cent) of NSW is officially in drought. Parts of all other states and territories are either in drought or experiencing low rainfall.
A big dust storm can carry many hundreds of thousands — perhaps even a million — tonnes of topsoil away from the farmland where it belongs. The soil ecosystems* may take many, many years to recover, or may never recover.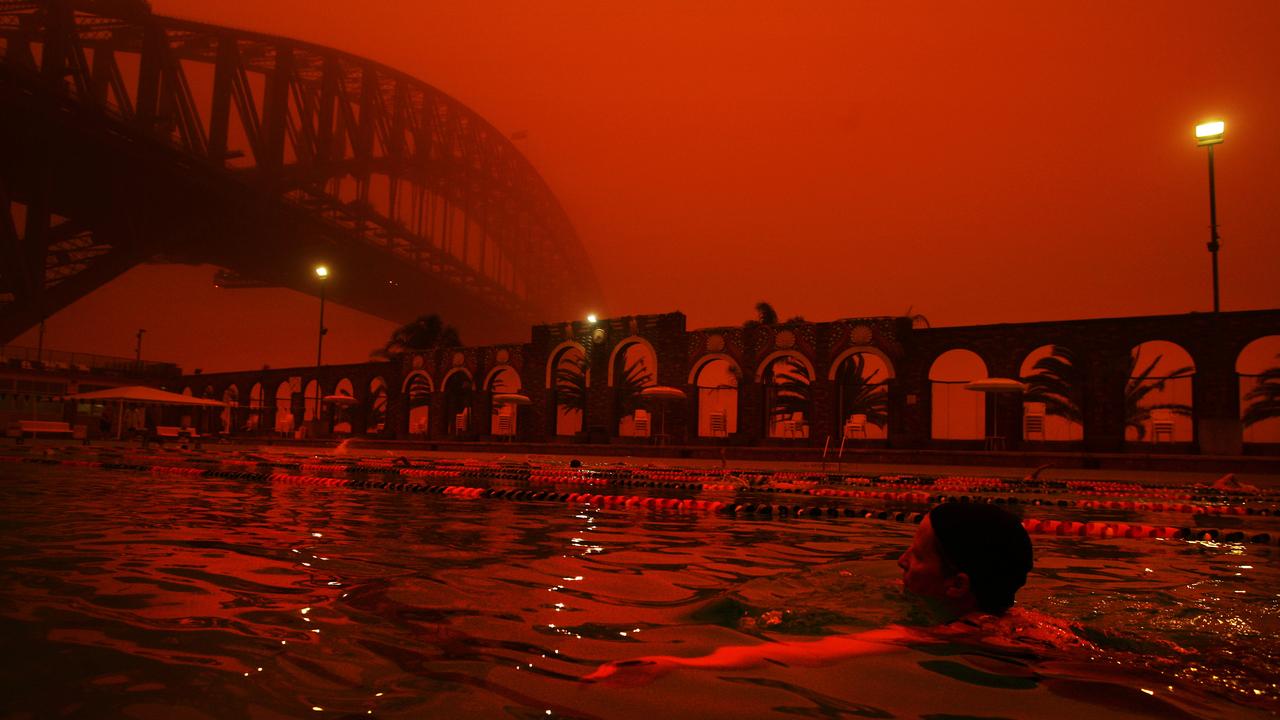 Sydney, Canberra and Brisbane experienced a massive dust storm in 2009, which is known as the Eastern Australian Dust Storm.
The 1983 Melbourne dust storm was a result of a severe drought in 1982 and 1983. The storm hit Melbourne on February 8, 1983 and is now believed to have contributed to the Ash Wednesday bushfires eight days later.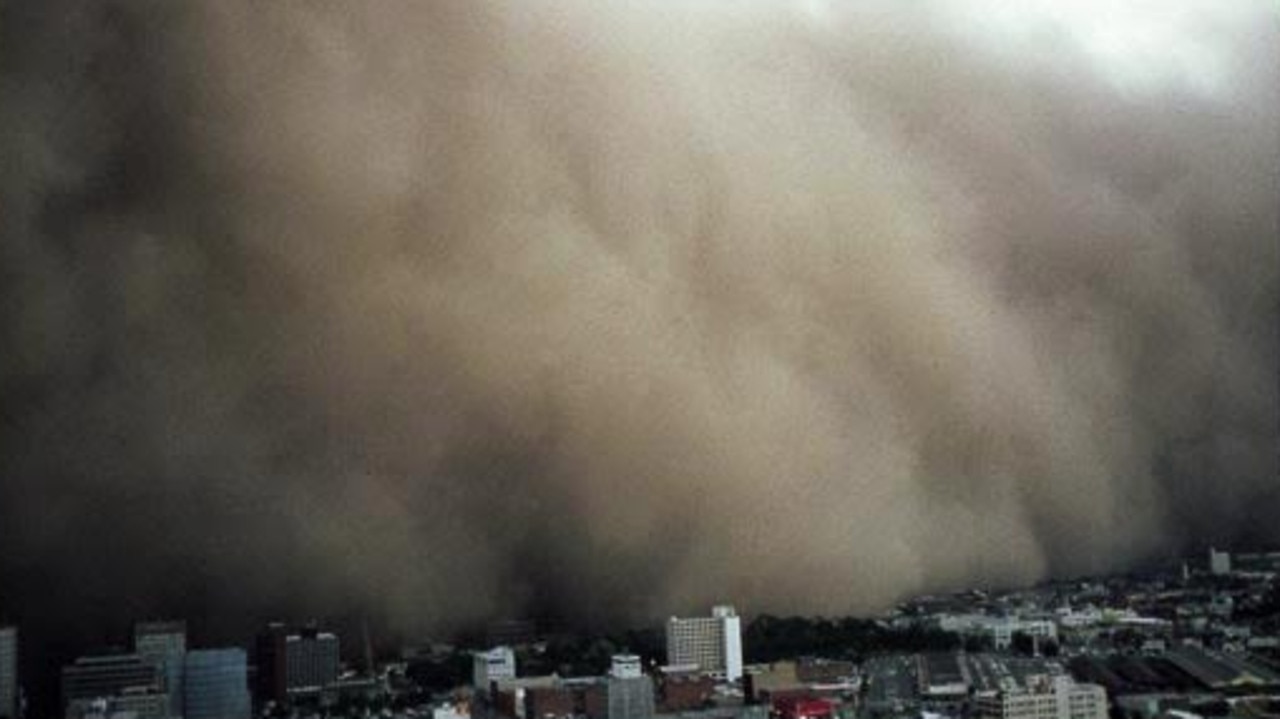 EXTRA READING
Aussies tackle cyclones and bushfires
20 minutes of weather in two minutes
GLOSSARY
blanketed: covered like a blanket would
drought-stricken: struck by the drought
meteorologists: weather scientists
respiratory: breathing
premises: buildings
filtration: filtering
aggravate: make worse
ecosystems: living systems of plants, animals and microorganisms
LISTEN TO THIS STORY
QUICK QUIZ
1. How long was the storm?
2. What scientists gave their advice about it?
3. Is a dust storm this big common?
4. Was it hot in the Snowy Mountains?
5. What happened the week after the 1983 dust storm?

CLASSROOM ACTIVITIES
What caused this Dust Storm?
Create a Cause and Effect Chart to show the events that have led to this dust storm occurring and what effect it may have on the immediate and longer-term future for those in New South Wales.
Include what caused the dust storm to occur (there are a number of factors) and the effects that the dust storm may have immediately and into the future, on people on the East Coast as well as those in the drought-effected areas.
Present your information so that it is clear how the causes and effects relate to each other.
Time: Allow 40 minutes
Curriculum links: English, Science
Extension: Use a map of New South Wales to plot this dust storm. Include information such as where the dust was lifted from, the direction the dust cloud is travelling, where it could be seen at different times of the day and how long it is likely to remain.
Time: Allow 30 minutes
Curriculum links: English, Science, The Humanities — Geography
Extra Resources: Map of New South Wales
VCOP ACTIVITY
The glossary of terms helps you to understand and learn the ambitious vocabulary being used in the article. Can you use the words outlined in the glossary to create new sentences? Challenge yourself to include other VCOP (vocabulary, connectives, openers and punctuation) elements in your sentence/s. Have another look through the article, can you find any other Wow Words not outlined in the glossary?
HAVE YOUR SAY: Did you experience this or another recent dust storm? What was it like? Use full sentences to describe your experience. No one-word answers.