Mice and frogs have been filmed trying to stay afloat on the back of a venomous* snake in western Queensland.
The three videos posted publicly to TikTok late Saturday night show an eastern brown snake swimming at the bottom of a water tank, while green tree frogs and at least two mice cling to its back.
Several other green tree frogs and beetles can also be seen in the water, with many trying to climb up the sides of the water tank.
The videos had already received more than 1.2 million views by early Sunday morning.
A friend of the person who filmed the animals said they were all helped out of the tank.
Venomous snake inadvertently helps prey survive
The plight* of the little creatures is being shared by much larger ones, as people throughout southeast Queensland and northeast NSW battle the rising floodwaters.
Almost 1000 schools across southeast Queensland will be closed from Monday, and people urged to work from home, as severe flooding shows no signs of easing.
Premier Annastacia Palaszczuk announced 630 state schools and 356 catholic and independent schools would close, with that list expected to grow.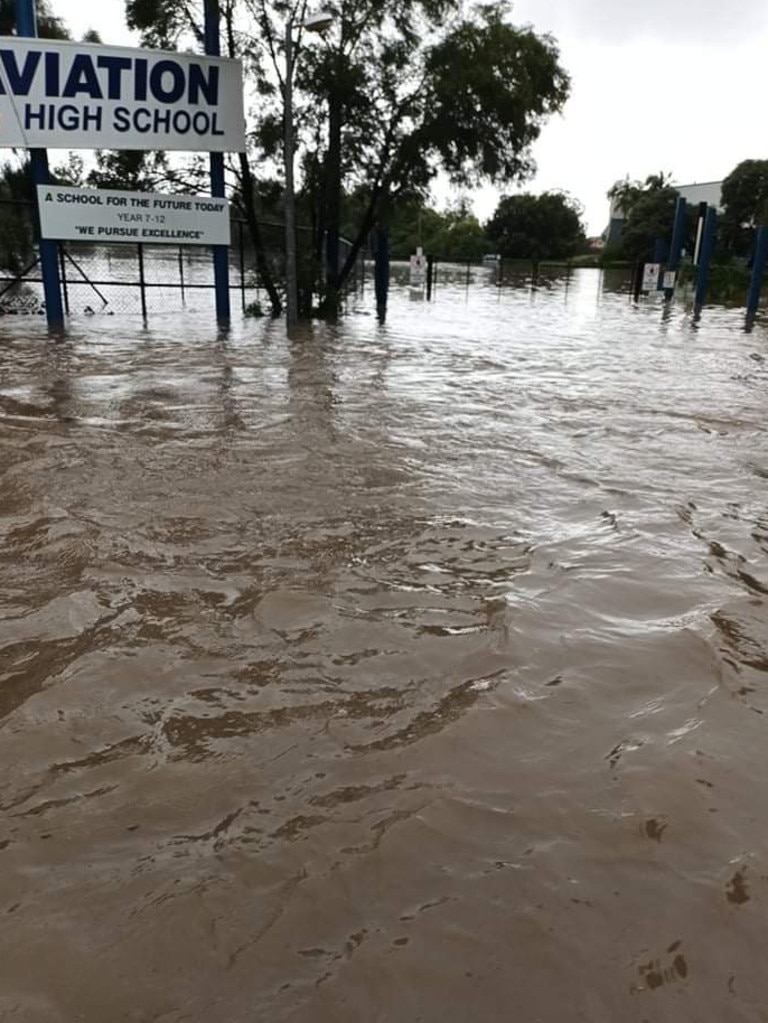 Ms Palaszczuk said the emergency situation would likely continue for the next three days and was beyond anyone's control.
"When Cyclone Debbie crossed the coast, we didn't know it was going to come all the way down to the southeast," she said.
Ms Palaszczuk said the weather appeared to be easing in the Sunshine Coast and Gympie regions but urged people not to travel.
"If you don't have to be on the roads, please do not be," she said. "This water is unrelenting* at the moment. There's a rain bomb sitting on the entire south east. It is constant and it's now going to be with us for another 24 hours."
Ms Palaszczuk said a lot of water was coming up in areas around the Brisbane river, with Wivenhoe Dam's capacity* standing around 160 per cent.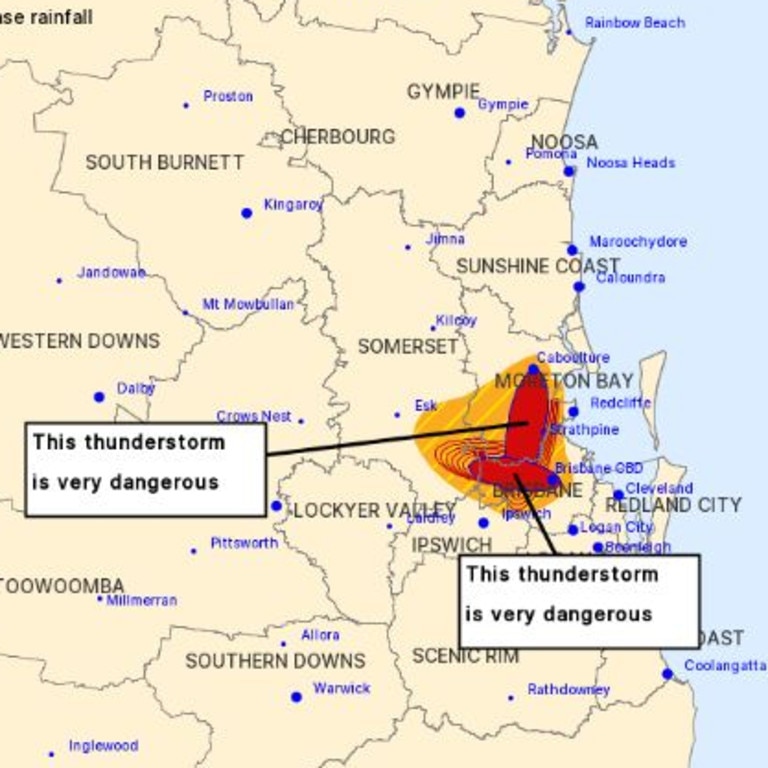 More than 100mm of rain fell in one hour in areas around Brisbane on Sunday afternoon, with the Bureau of Meteorology* reporting 500mm falls since the floods began.
Severe rainfall has been centred around the southeast and south of the Sunshine Coast and the rain was expected to continue as it moves slowly south.
Seven people have now died as a result of the flooding and a man in his 70s was dramatically rescued after his houseboat sank in the Brisbane River.
It's estimated more than 28,000 homes are without power and some catchments* have been urged to conserve drinking water.
Late on Sunday, Prime Minister Scott Morrison said plans were underway for a clean-up operation and government disaster payments would be available.
The Australian Defence Force was also on standby to help.
"The key message that we have is it is important for people to keep safe – people should not be driving around and looking at this event and sightseeing," Mr Morrison said.
"Remain at home in a place of shelter unless there is an order to evacuate* to one of the many shelters."
Areas north of Brisbane have borne the brunt of the devastating deluge. In Gympie, the city's CBD was inundated* with water and multiple homes were evacuated as up to 950mm fell in the region.
Emergency services have responded to more than 6000 calls for flood related matters.
Lismore in NSW has also been severely impacted as the deluge has moved south, breaking a 70-year-old record for water levels.
GLOSSARY
venomous: poisonous, toxic, harmful, potentially lethal
plight: predicament, difficulty, a difficult or dangerous situation
unrelenting: constant, continuous, ceaseless, unabating
capacity: the maximum amount that something or someone can manage
meteorology: science of the atmosphere, weather and climate
catchments: areas where water is collected by the natural landscape
evacuate: to remove people and animals from danger to safety
inundated: overwhelmed, overloaded, engulfed
EXTRA READING
Of droughts and flooding rains
QUICK QUIZ
How many schools have been closed in Queensland due to the floods?
How much rain fell in an hour in areas around Brisbane on Sunday?
It is estimated that how many homes are without power?
How long had the previous water level record been in place in Lismore NSW?
Emergency services have responded to how many calls related to the floods?
LISTEN TO THIS STORY
CLASSROOM ACTIVITIES
1. Flood emergency
These mice and tree frogs were certainly desperate to jump on the snake for a ride to higher ground. Who knows what happens to them next, but animals and people will do anything for survival in desperate situations.
What would you like to do to help the wildlife and people living through this flood emergency in Queensland? Work with a partner and write your suggestions below:
–
–
–
–
Can you possibly act upon any of these ideas?
Time: allow 20 minutes to complete this activity
Curriculum Links: English; Personal and Social; Critical and Creative Thinking
2. Extension
What happened next to these mice and tree frogs? Do you think the snake was happy to help them to higher ground and let them go safely off its back?

Time: allow 10 minutes to complete this activity
Curriculum Links: English; Personal and Social; Critical and Creative Thinking
VCOP ACTIVITY
Banding together
This is a wonderful story of disaster bringing out the best in everyone, including animals. This is a great story of differences being put aside in order to all come together.
Write from the perspective of one of the animals sharing their thoughts about the time when there were no friends or enemies, just equals working together to try to survive.
You could write it as a report, reflecting back on the event. Or a narrative in real time as the event plays out.
At the end, write the moral of the story and what we can learn from this event.