Fighting fires from the air at night will be tested for the first time in Australia this week.
Helicopter crews using infra-red* technology, such as night-vision* goggles, will collect water and drop it on controlled fires using information gathered by aircraft during daylight hours.
The Civil Aviation Safety Authority has approved the trial from Ballarat Airport in central Victoria and local residents have been told not to be alarmed if they hear the choppers overhead at night.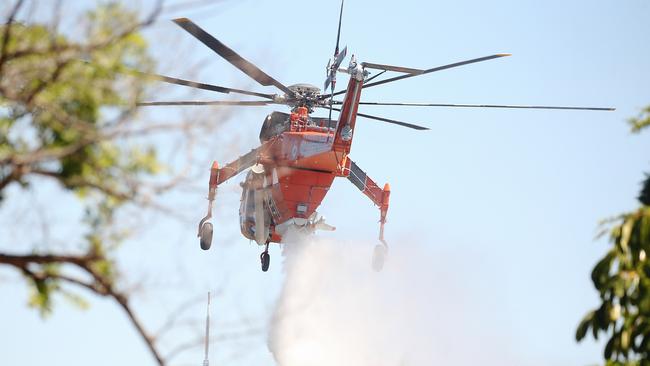 Firebombing aircrafts are considered important tools to help prevent the spread of bushfires.
Some other countries have started using night firefighting equipment, but it has yet to be used in Australia.
Under current rules, firefighting air fleets must return to base by nightfall.
Victorian Emergency Management Commissioner Craig Lapsley said if the cutting-edge* technology proved successful it would significantly improve firefighters' ability to respond to fires early.
"While the use of night-vision goggles and infra-red technology is not new, this has not been used together in Victoria for firebombing*," he said.
"Night-time aerial firebombing has the potential to significantly improve Victoria's firefighting capability by building on the number of hours aircraft have to respond to fires," he said.
The cost of the trial has not yet been revealed.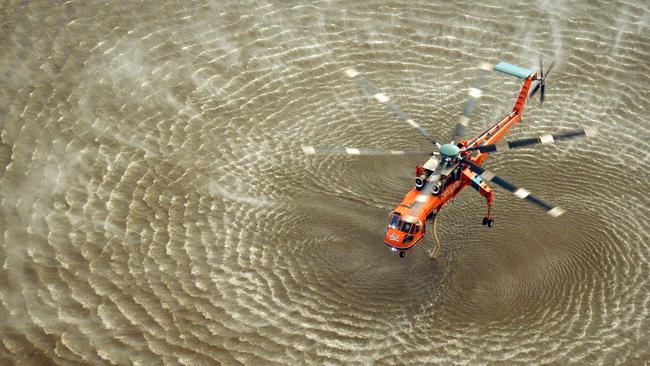 GLOSSARY
infra-red: using rays like light but lying outside the visible spectrum at its red end
night-vision: using devices that enable the user to see in the dark
cutting edge: highly advanced, innovative or pioneering
firebombing: a bombing technique from the air to put out fires
LISTEN TO TODAY'S STORY
CLASSROOM ACTIVITIES
1. Night Firefighting
Answer the following questions in as much detail as possible. Try and include the question within your written answer.
How will the aircraft know where to drop the water?
Where is this idea being trialled?
When must firefighting air fleets return to base? Why do you think this is so?
How could this new trial help fight fires?
Which body has to approve the trial?
Why is the cost of a trial such as this of interest to people?
What other technology could be used to help fight fires?
Extension
Research the current fleet of fire fighting aircraft and how they help fight fires.
Time: Allow 15 minutes
Curriculum links: English
2. Fire Safe Kids
Ask your teacher if you can explore the CFA e-Learning game called Fire Safe Kids by going to the following website cfa.vic.gov.au/kids-schools/fire-safe-elearning-game/
Work with a partner to explore the game and activities.Discuss what you learnt with your partner.
Extension
Play some further games using Flash player on the CFA website cfa.vic.gov.au/kids-schools/flash-games/
Time: Allow 25 minutes
Curriculum links: Digital Technologies, Personal & Social
VCOP ACTIVITY
The glossary of terms helps you to understand and learn the ambitious vocabulary being used in the article. Can you use the words outlined in the glossary to create new sentences? Challenge yourself to include other VCOP (vocabulary, connectives, openers and punctuation) elements in your sentence/s. Have another look through the article, can you find any other Wow Words not outlined in the glossary?
IN ONE SENTENCE, TELL US WHAT YOU LIKE ABOUT TODAY'S STORY
Please do not use one-word answers. Explain what you enjoyed or found interesting about today's article. Use lots of adjectives.