El Nino and positive Indian Ocean Dipole to heat up Australia
After three years of wet weather, Australia is set to experience the hot and dry conditions of an El Nino weather pattern for the first time in seven years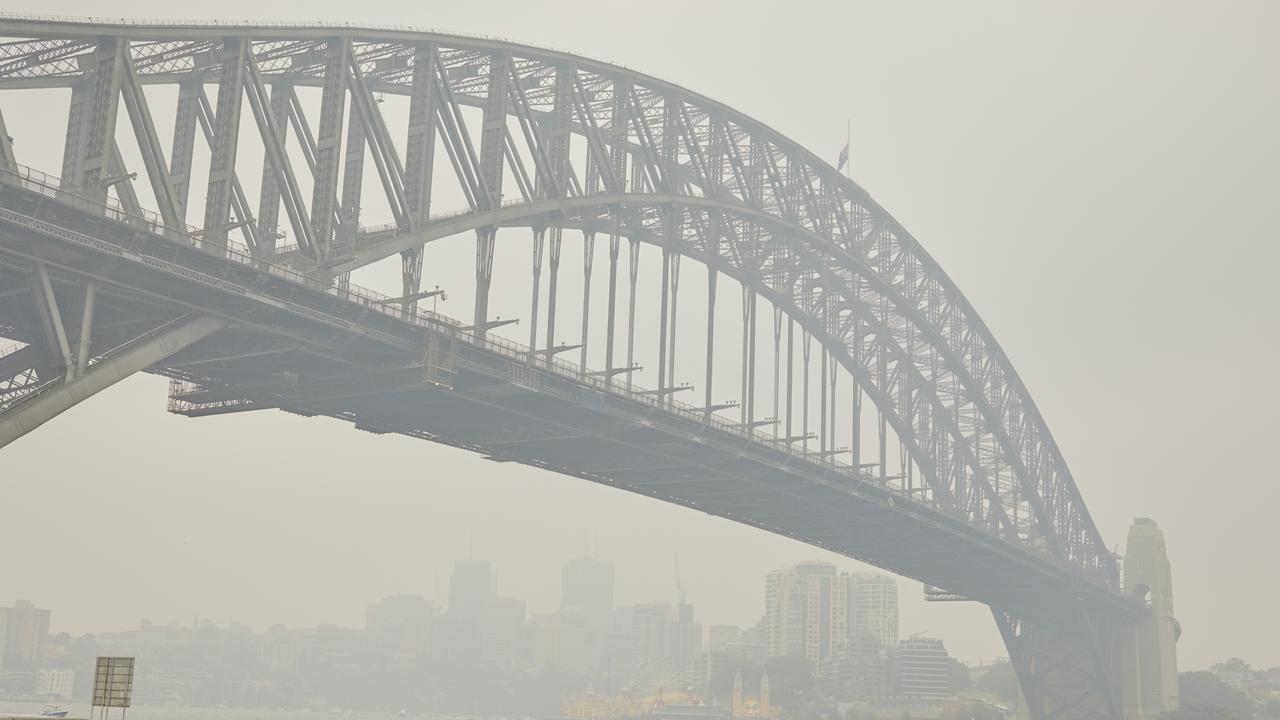 El Nino can lead to bushfires which can create harmful smoke pollution.
An El Nino weather pattern has been declared in Australia for the first time in seven years and experts say we should get ready for extreme heat.
The Bureau of Meteorology said the country would sweat through hot and dry weather for the rest of 2023 thanks to El Nino and another weather pattern called a positive Indian Ocean Dipole, or IOD, which relates to ocean temperatures.
Both weather patterns have already brought hotter and drier weather to southern and eastern Australia while making heatwaves, droughts, bushfires and bleaching on coral reefs much more likely.
Australia's last El Nino was in the summer of 2015/16 before cooler, wetter La Nina weather took over.
The Bureau said it was very likely El Nino would last the whole Australian summer.
"When a positive IOD and El Nino occur together, their drying effect is typically stronger and more widespread across Australia," the Bureau warned.
The news comes after an unusually long spell of warm spring weather, with some places recording temperatures 15C higher than the average.
A catastrophic fire warning was announced for the NSW south coast on Tuesday as firefighters battled blazes in the Northern Territory, Queensland and New South Wales.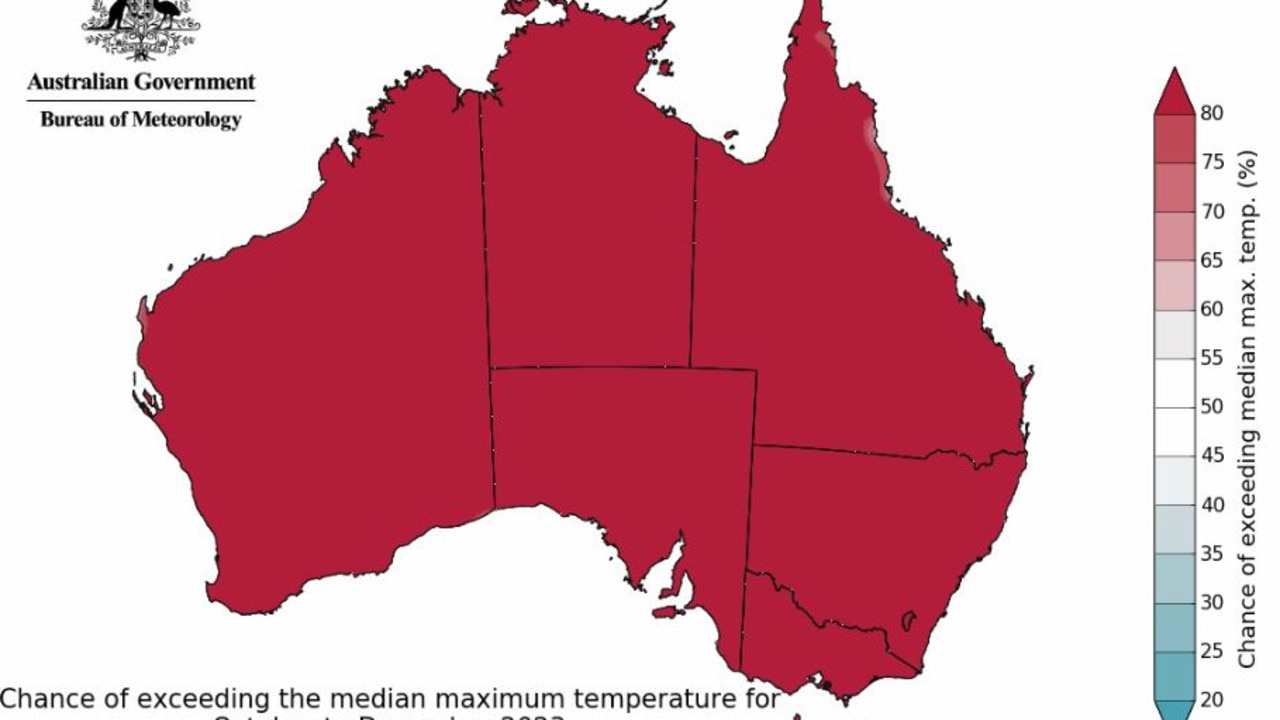 This map of Australia shows most of the country will have hotter than average temperatures from October to December this year. Picture: Bureau of Meteorology
Senior Lecturer in Climate Science at the University of Melbourne Dr Andrew King said the recent hot weather "is a warning of the kind of extremes we're likely to see more of over the next few months".
WHAT IS EL NINO?
El Nino is a weather pattern that brings hotter temperatures and less rainfall than usual. It is caused by warmer surface temperatures in the central and eastern tropical Pacific Ocean leading to a change in atmospheric wind movements. Warmer ocean temperatures lead to more rainfall over that part of the ocean and less rain over Northern Australia.
The lack of rain can lead to droughts.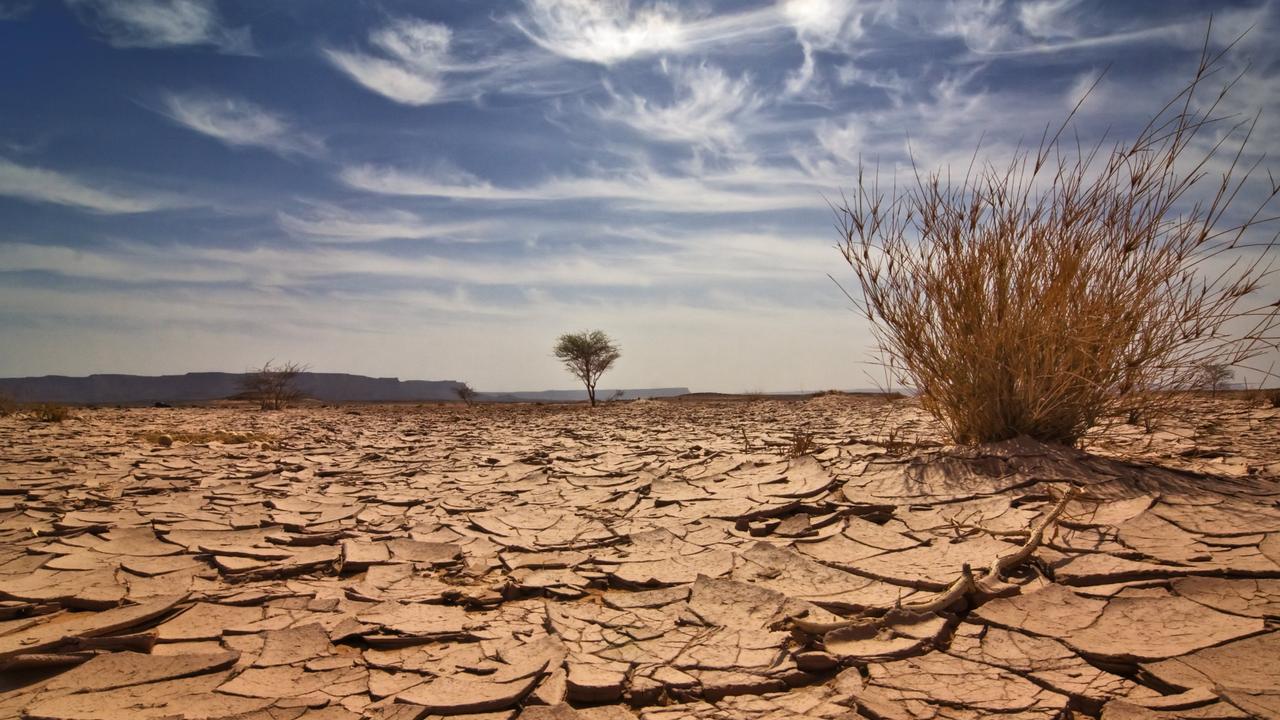 El Nino can lead to extreme droughts.
WHAT IS A POSITIVE INDIAN OCEAN DIPOLE?
Like El Nino, a positive IOD happens because of a change in ocean surface temperatures. It has to do with the difference in temperature between two poles: a western pole in the western Indian Ocean and an eastern pole in the eastern Indian Ocean. A positive IOD causes less rainfall over the Top End of Australia and southern Australia, leading to drier conditions.
WILL IT CAUSE BUSHFIRES?
The Bureau has warned bushfires are more likely due to the hot and dry weather. But some scientists have said the past three years of heavy rain caused by La Nina conditions could help protect against big bushfires.
Dr Nandini Ramesh, a Senior Research Scientist at the CSIRO, said it was important to prepare for bushfires but recent rain had "provided us with a buffer against drought," with soil still moist from the downpours.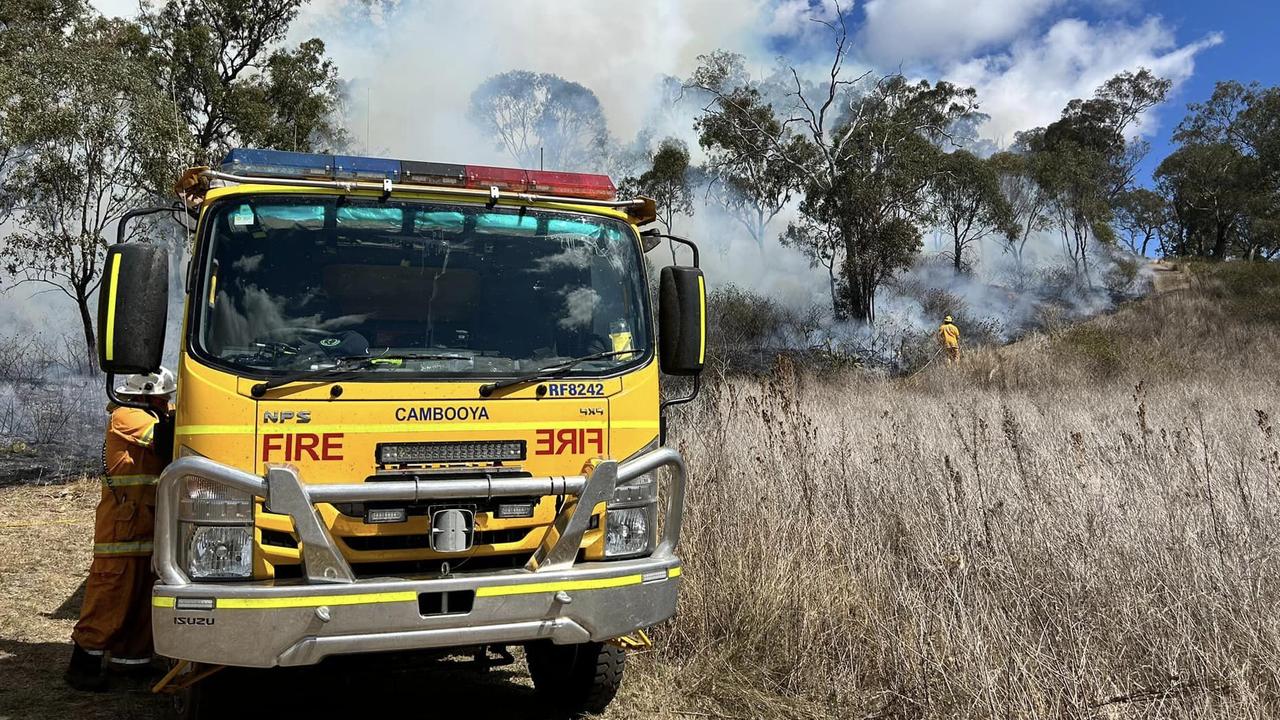 The El Nino effect will impact Australian farmers significantly.
EFFECTS OF EL NINO
Dry El Nino conditions could make it difficult for farmers to grow crops and raise animals.
National Farmers Federation CEO Tony Maher said El Nino was already worrying farmers.
"If El Nino means drought conditions for farmers, it's shaping up to be a really difficult time for the agriculture sector," he said.
Rural Aid CEO John Warlters said farmers remembered how hard it was to weather the last major drought five years ago.
"The past drought was regarded as the worst in living memory for the majority of the country, and it's understandable that many farmers are scared of going through that again," he said.
Heatwaves from El Nino have also led to many health problems for people and animals, such as dehydration and heatstroke.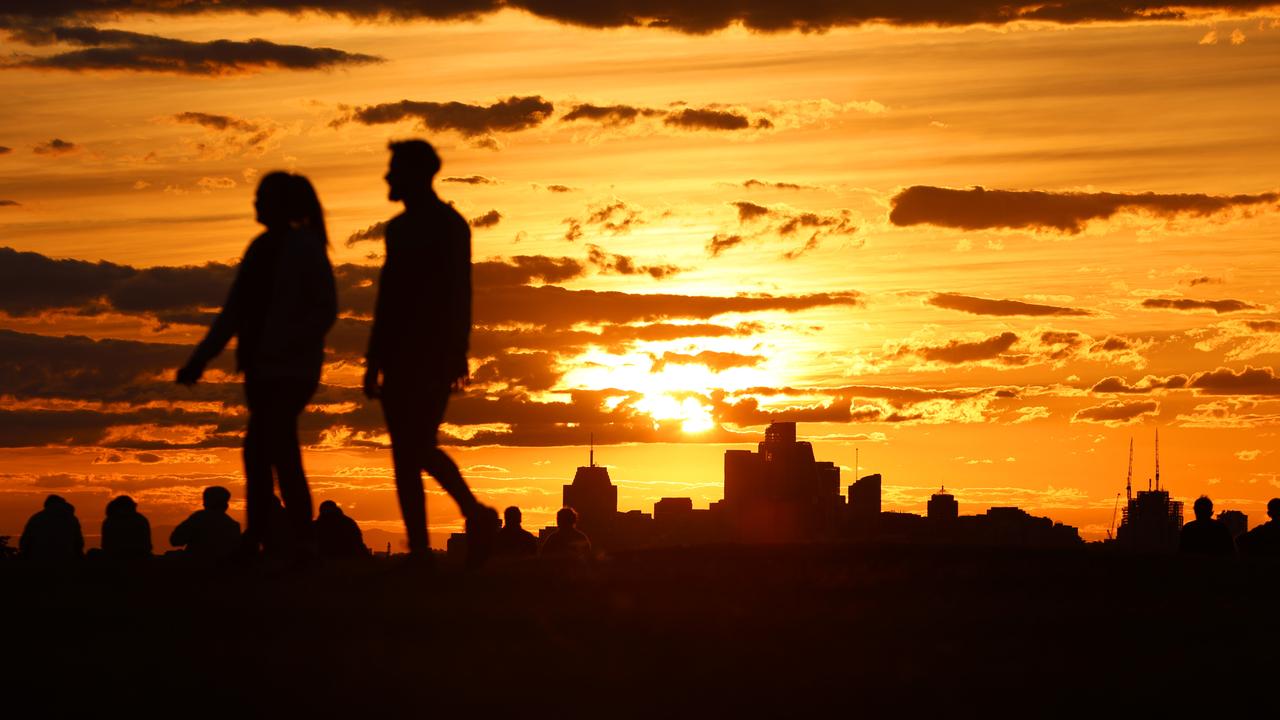 Heatwaves are another effect of El Nino. Picture: Damian Shaw
SHOULD WE NAME HEATWAVES?
Some experts have called for the Bureau to name heatwaves in a similar way to naming cyclones after the idea was put forward in Europe.
Dr Simon Bradshaw from the Climate Council said there was some evidence that naming heatwaves "encouraged people to take them more seriously."
"More Australians die of extreme heat than any other natural hazard, and anything that can help us be better prepared is important," he said.
However, a Bureau spokesman said there were no plans to name heatwaves in Australia, because of their complex nature.
"There are several levels of heatwave severity – severe, extreme (for which warnings are provided) and low-intensity heatwaves. In some instances, there can be multiple heatwaves across an Australian state/territory," the spokesman said.
The Bureau said last summer there were 291 heatwaves across the nation.
POLL
GLOSSARY
bleaching: when coral gets stripped of colour due to the ocean heating up
La Nina: a weather pattern that creates lots of rain
catastrophic: disastrous and very dangerous
consecutive: one after the other
buffer: protection
agriculture sector: farming industry
majority: most of the country
dehydration: when the body doesn't get enough water
severity: how bad something is
EXTRA READING
Visitors rush to the hottest place on Earth
The big weather change coming to Australia
Australia warmer than 100 years ago
QUICK QUIZ
1. What is El Nino?
2. How many heatwaves were there in Australia last summer?
3. What are two health conditions that can be caused by extreme temperatures?
4. What are two possible environmental effects of El Nino?
5. Why are Australian farmers worried about El Nino?
LISTEN TO THIS STORY
CLASSROOM ACTIVITIES
1. What are the differences?
Create a diagram that shows the differences between El Nino and La Nina.
Time: allow at least 25 minutes to complete this activity
Curriculum Links: English, Geography, Science
2. Extension
Do you know how to stay safe during a heatwave? Brainstorm ideas. Then use your research skills to find out more. Use the information that you have found to write a Heatwave Safety Plan for your school.
Time: allow at least 30 minutes to complete this activity
Curriculum Links: English, Health and Physical Education, Science
VCOP ACTIVITY
BAB it!
Show you have read and understood the article by writing three sentences using the connectives "because'', "and", and "but" (BAB). Your sentences can share different facts or opinions, or the same ones but written about in different ways.