UPDATE: The devastating effects of Hurricane Irma have become clear as a massive clean-up begins in the southwest of America.
Large areas are underwater, power is out, streets are blocked by grounded boats, fallen trees and damaged cars after the deadly tropical storm this week.
Last night more than 6.2 million homes and businesses remained without power, and 220,000 people huddled* in shelters.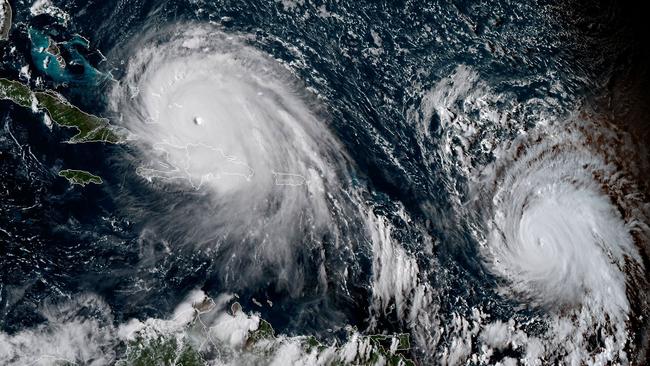 Florida Governor Rick Scott warned locals to expect "devastation" and said the path to recovery would be long and hard, particularly for the worst-hit Keys island chain that bore the brunt of the storm's destructive force.
"There's devastation," Governor Scott said. "I just hope everybody survived. It's horrible what we saw. Especially for the Keys, it's going to be a long road."
Millions of Floridians* who lost power were told they could be waiting weeks for power to be restored.
Orlando Utilities Commission spokesman Roseann Harrington said: "We ask for everybody's patience.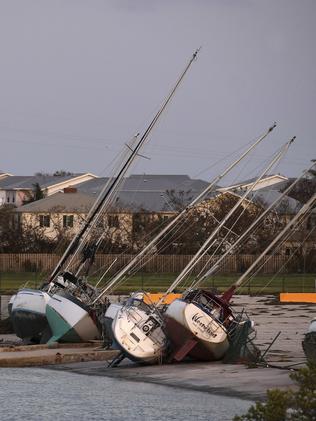 "This will probably be the largest utility restoration and rebuild project in the history of the United States," Ms Harrington said.
The city of Jacksonville in northeast Florida ordered urgent evacuations on Monday with record floods from Irma set to rise even higher with the oncoming high tide.
"Historic flood levels already. Levels will continue to rise. Expect 4-6 feet (1.2-1.8 metres) above normal high tide levels," the Jacksonville Sheriff's Office said on its Facebook page.
Residents who needed help getting out were urged to put a white flag, T-shirt, or other white object in front of their home to grab the attention of search and rescue teams.
"In the event of rising water, go up, not out," the sheriff's department added.
Before the hurricane hit US President Donald Trump called it "some big monster", and said he wanted to go to the state "very soon".
"Right now, we are worried about lives, not cost," the President said, after meeting with his Cabinet and offering disaster funding to affected areas.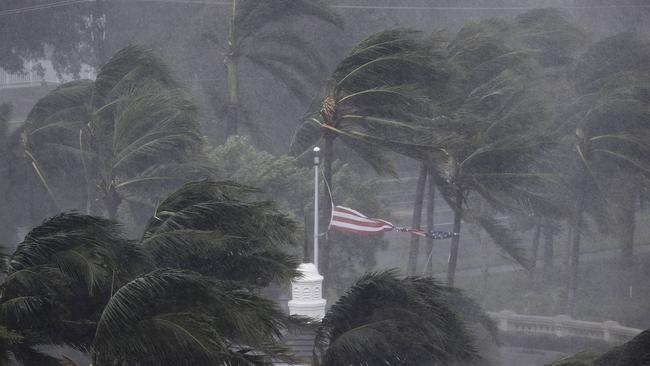 The storm engulfed nearly the entire Florida peninsula, wreaking havoc* from the state's southernmost point up to the Georgia line, from the Atlantic coast to the Gulf side. It swamped homes, uprooted massive trees, flooded streets, cast boats ashore, snapped kilometres of power lines and toppled* construction cranes.
The National Hurricane Centre said the storm had maximum sustained winds of 210km/h.
Irma eased into a tropical storm yesterday and moved north to South Carolina, Alabama and Georgia.
So far the storm has claimed at least nine lives in the US and 34 in the Caribbean.
Irma came hot on the heels of Hurricane Harvey that devastated Texas and Louisiana last month.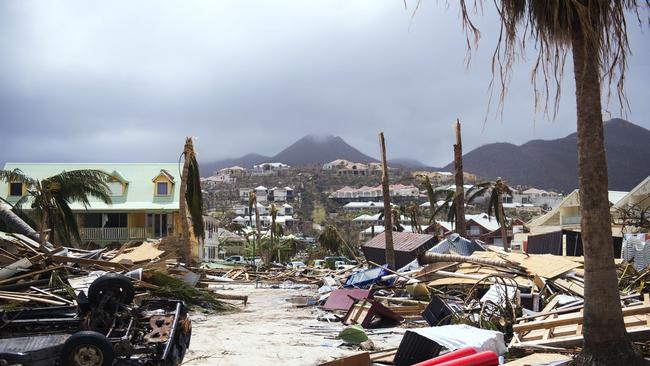 WHAT IS A HURRICANE AND DO THEY HAPPEN HERE?
Hurricanes are a type of rotating tropical storm that can bring winds of more than 257km/h and nine trillion litres of rain in a day.
But a hurricane is almost the exact same thing as a typhoon or a cyclone and they are all types of tropical storms.
They all build in the tropics, near the equator, and then either rotate clockwise in the Southern Hemisphere, where Australia is, or anticlockwise in the Northern Hemisphere, where America is.
Hurricanes are tropical storms that build in the Atlantic Ocean and northern Pacific Ocean. They affect the East coast of the US, the Caribbean and, less frequently, the US mainland and Mexico.
Typhoons are tropical cyclones formed in the western Pacific Ocean. These affect Japan, China, the Philippines and other counties in the region.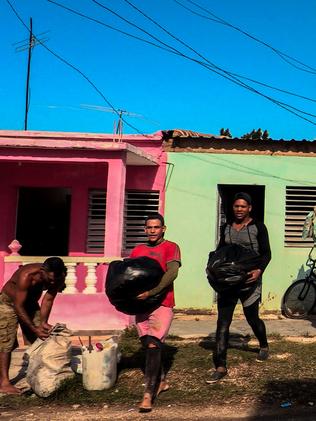 Tropical cyclones in the southeast Indian Ocean or the southwest Pacific Ocean spin clockwise and affect Australia, India and Bangladesh.
This year Queensland and NSW were hit by Cyclone Debbie.
So while we don't get hurricanes in Australia, we get similar events with a different name.
GLOSSARY
huddled: close together

Floridians: people from Florida

wreaking havoc: making a mess

toppled: brought down

LISTEN TO TODAY'S STORY

CLASSROOM ACTIVITIES
1. Hurricane Irma
Read or listen to the article carefully then complete the following activity.
Use the five Ws to summarise the article about Hurricane Irma. They are who, what, when, where and why.
Write your summary in a short paragraph ensuring you cover each of these points.
Extension
What is a hurricane?
Write an information report about hurricanes.
Include a description of what they are, where they occur, why they are dangerous and any other interesting information you can find out.
Also include a labelled diagram of the parts of hurricanes.
Time: allow 60 minutes to complete this activity.
Curriculum links: English, Science
2. Evacuate!
More than seven million people were ordered to evacuate from Florida before Hurricane Irma hit.
Imagine you were told to evacuate your home. You only have a short time to pack and can only fit a back pack the size of your school bag in the car with you. What would you take with you?
Make a list in order of priority of what you would pack in your bag.
Remember you don't know what condition your house will be in when you return.
It may be damaged badly in the storm.
The only things you know will be safe are the things you take with you.
Extension
Hurricane Irma badly damaged a number islands in the Caribbean.
Imagine you were there, sheltered safely away from personal danger while the storm raged around you.
Write a poem in any style describing what you can hear, see and the emotions you felt.
Time: allow 40 minutes to complete this activity.
Curriculum links: English, Critical and Creative Thinking
VCOP ACTIVITY
Table grammar hunt
Draw up a table with three columns and label them nouns, adjectives, verbs.
Predict which type of word will occur the most throughout the article. Then read the article and classify as many words as you can find under the correct headings.
Was your prediction correct?
Time: allow 15 minutes to complete this activity.
Curriculum links: English, Big Write, VCOP
EXTRA READING
QUEENSLAND COUNTS CYCLONE COST