Darwin residents have been warned their city could soon be too hot to live in.
As centuries-old heatwave records have been shattered across Australia in the past week with stretches of temperatures far above normal, the issue of oppressive* city living was raised.
A combination of extreme humidity and what's known as the "urban heat island effect" — higher temperatures in cities than rural areas — mixed with climate change could leave Darwin off-limits to all but the hardiest.
Already, surface temperatures in parts of the Northern Territory city have been recorded close to 70C.
Towards the end of November, Darwin locals look forward to the end of the "build-up", the hot and sticky weather that precedes the wet season.
But this year it's been tough. Earlier in the year, the Bureau of Meteorology warned 2017's build-up would be "brutal".
"Everything is hotter than normal," said the Bureau's Greg Browning.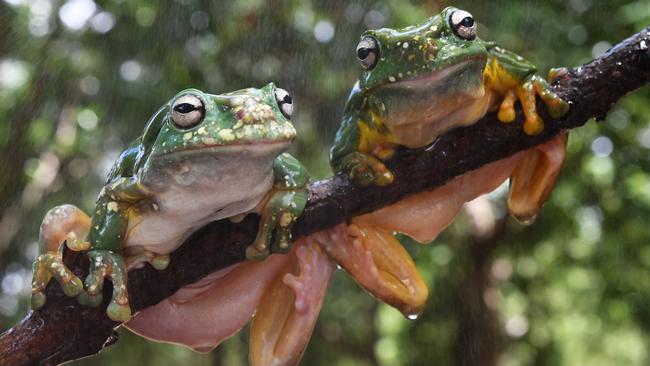 Australian National University's Dr Elizabeth Hanna, an expert on the effects of climate change on health, said it was the Top End*'s tropical humidity that was the big problem.
"We can cope with much higher temperatures in Melbourne because the air is drier, but in Darwin the high temperatures and humidity are oppressive.
"If it gets worse, those unpleasant times of the year (like the build-up) will extend longer and longer making it not a viable place to live," she said.
And it's not just Darwin on the rise. Sydney's west is regularly up to 10C warmer than the CBD. The CBD is cooled by winds coming off the seas which peter out* as they move inward.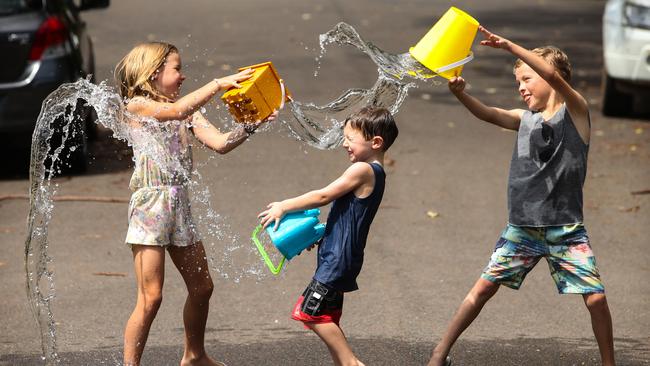 And climate change, pushing average temperatures up, continues to wreak havoc on attempts to cool urban centres down. Some regional cities in Queensland might not be far behind Darwin's unliveable heat.
"Townsville and Cairns are not as bad but they will start to become like Darwin. Everything is just moving to the extreme but we just don't know exactly when or how fast it will happen." said Prof Hanna.
"If we can't find a way to make our cities cooler, they will eventually become uninhabitable,' said Mattheos Santamouris, a professor of high performance architecture at the University of NSW, who is working with the NT Government to see how Darwin can reduce its heat.
The study found streets, parking lots, roofs and pavements have very high surface temperatures, ranging from 45-67C.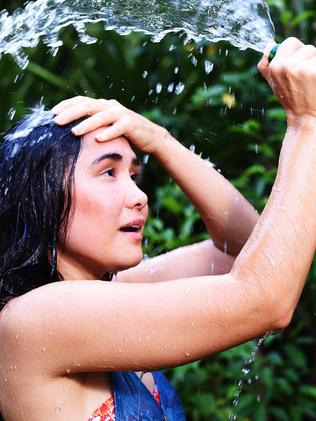 "Areas such as the Post Office carpark, the Supreme Court car park, and the Bus Terminal are incredibly hot — Cavenagh Street (a CBD thoroughfare) is a river of fire," said NT Chief Minister Michael Gunne.
Punishing heatwaves last week saw November temperature records tumble* across southern Australia.
Melbourne had its first seven-day spell of 28C-plus weather in the 155 years since official records began.
Hobart's recent run of six November days above 26C hasn't been equalled for 130 years.
And in South Australia night temperatures hovered around 29C — which is 11 degrees above the average.
"Global temperatures are going so badly and emissions are increasing so much that it's not looking good," Prof Hanna said.
She said planting more trees and creating shady streets was a good strategy to make cities more liveable as it helps reduce urban heat.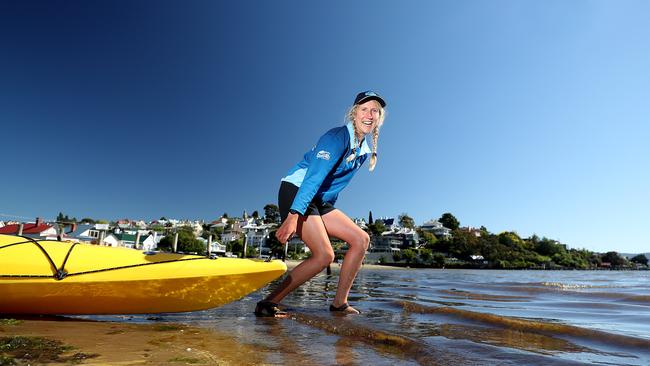 GLOSSARY
oppressive: depressing and hard to live with
Top End: upper part of the country, including Darwin
peter out: decrease
tumble: fall
LISTEN TO TODAY'S STORY
CLASSROOM ACTIVITIES
1. Defining the weather
Use the information in the article to help you write a definition for each of these words/terms:
urban heat island effect
the build-up
humidity
meteorology
uninhabitable

Extension: Write a list of other words that also mean hot.
How many can you think of?
Time: allow 25 minutes to complete this activity
Curriculum links: English, Big Write, VCOP –Vocabulary

2. Graphing the weather
Find a seven day weather forecast for your nearest major city.
Create a line graph that shows the expected weather trend for the next week.
Extension: Add the weather forecast for a second major city to your graph. Write 3 statements that compare the weather in the two cities.
Time: allow 30 minutes to complete this activity
Curriculum links: English, Mathematics, Science
EXTRA RESOURCES
BACKYARD POOL SLIDES INTO HOT WATER
SOGGY MOGGY A SEASIDE SENSATION
SEAL PUP'S EPIC SWIM FROM THE ANTARCTIC
WHAT'S THE WEATHER LIKE, KIDS?
IN A SENTENCE, SHARE YOUR THOUGHTS ON TODAY'S STORY
Kids News loves reading your best grammar, vocabulary and spelling.
We publish the best comments.