THE full force of Cyclone Debbie is starting to sink in as Queenslanders begin to deal with the aftermath of the category 4 storm.
More than 63,000 people are without power in the towns of Mackay, Sarina, Airlie Beach and Proserpine in the state's north. Authorities were struggling to make contact with some isolated* communities in the region.
Cyclone Debbie hit the coast on Tuesday afternoon after thrashing holiday spots in the Whitsunday Islands but started to lose intensity as it moved inland throughout Wednesday.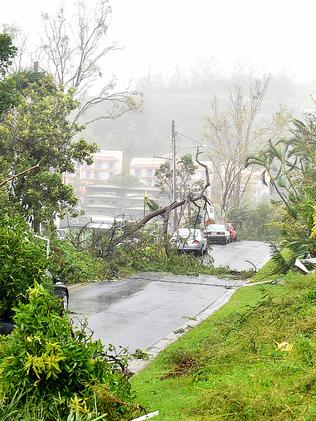 Queensland Premier Annastacia Palaszczuk said clearing roads, getting emergency supplies into affected communities and restoring power and communication lines in the region was the first priority.
"We've already seen some significant structural damage … a lot of structural damage across that Whitsunday region," she said.
The weather system that caused Cyclone Debbie is expected to cause further rain and flooding in some parts of inland Queensland before it subsides*.
Queensland Fire and Emergency Services Deputy Commissioner Mike Wassing said the cyclone caused significant damage to buildings in the towns of Airlie Beach and Proserpine, when they were struck by 260km/h winds.
While many favourite tourist islands in the Whitsundays were hit hard Prime Minister Malcolm Turnbull urged tourists to return when they reopened.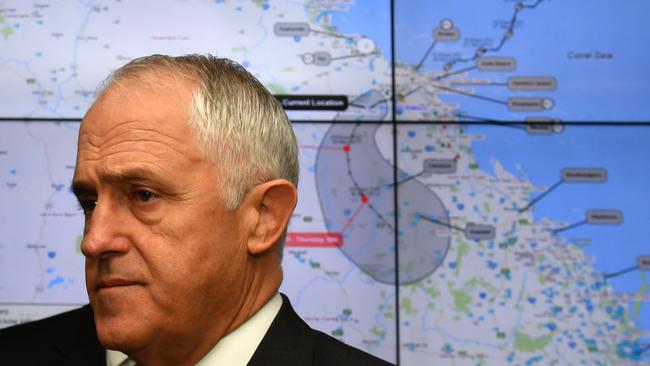 "It's important we do everything we can to help Queensland tourism and agriculture as well but tourism particularly because we've got to get that marketing message out," the Prime Minister told Triple M Mackay radio listeners.
Cane growers in the region woke to flattened crops.
Farmer Bill Atkinson, who lives 25km inland from Airlie Beach, described his property as looking like a "war zone", with roofs torn from sheds, trees down and cane partially destroyed.
"The cane is bent over, the tops are cracked off," he said.
Mr Atkinson said he estimated the cyclone wiped out 35 per cent of the crop, which would cost his family more than $100,000.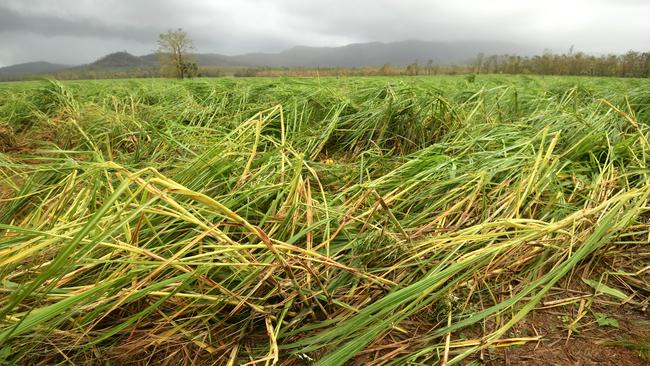 Dave McInerney runs the Shute Harbour Motel. He sheltered inside the motel during the storm with his dog Spotty and the motel caretaker Dave Thompson.
"We could just hear really huge noises and that outside," said.
"You don't know what you're going to meet when you come out."
Mr McInerney said the damage to his hotel may be too great to fix and he might have to sell up.
Australian Defence Force soldiers, vehicles, aircraft and other resources were among those sent in to help.
In the midst of the storm chaos, a piece of good news emerged: a baby was born at a Whitsundays ambulance station.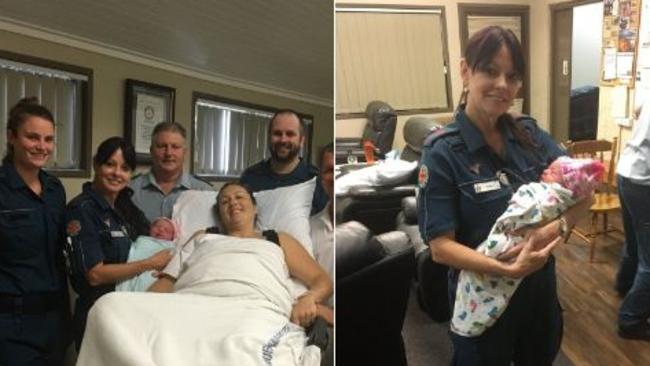 The girl was delivered at the Whitsunday Ambulance Station at Cannonvale, near Airlie Beach, at 4.20am on Wednesday after flooded roads prevented* her parents from reaching a hospital.
GLOSSARY
isolated: away from everything else
subsides: ends
prevented: stopped
LISTEN TO TODAY'S STORY
CLASSROOM ACTIVITIES
Activity 1. Looks like, sounds like, feels like
Draw lines to divide a sheet of paper into 3 sections and give them the headings Looks, Sounds and Feels.
Using information from this article and other news you have seen or heard about Cyclone Debbie, write and draw to describe what you think the cyclone and its aftermath looked like, sounded like and how people who were caught up in it felt.
Extension:
Write a list of questions you would like to ask someone who experienced the cyclone first-hand.
Time: allow 20 minutes for this activity
Curriculum links: English
Activity 2. What was Said?
Numerous people are quoted in this article. Write a one sentence summarising what each of these people had to say:
– Prime Minister Malcolm Turnbull
– Queensland Premier Annastacia Palaszczuk
– Queensland Fire and Emergency Services Deputy Commissioner Mike Wassing
– Farmer Bill Atkinson
– Shute Harbour Motel owner Dave McInerney
Extension:
What do you think people in the cyclone effected area will be doing over the next few days and weeks to get back to normal? Write a list.
Time: allow 60 minutes for this activity
Curriculum links: English
VCOP ACTIVITY
(Vocabulary, Connectives, Openers and Punctuation)
Activity: Description of the Senses
I want you to think about the worse rain and wind you have ever experienced. Now times that 100 fold. You still probably wouldn't come close to the fierce nature of a cyclone unless you have actually experienced one yourself.
But I want you to think about your senses and feelings that might occur during these events. Think about being cowered in a corner of your house as the terrible wind and rain whipped through your town…
Describe what you feel, see, hear, touch, smell, taste through this natural disaster.
Time: allow at least 20 minutes to complete the task
Curriculum Links: English, Big Write & VCOP
Activity provided by Andrell Education www.andrelleducation.com.au
EXTRA RESOURCES
EVACUATIONS AS CYCLONE HITS QLD
WHEN WILL AUSTRALIA'S HEATWAVE END?
WILD WEATHER'S DESTRUCTIVE PATH