Weather fans across Australia are being called on to fill in the gaps about our wild and ever changing conditions.
Extreme* weather events happen all over the nation but many go unrecorded because they happen hundreds or thousands of kilometres from official* weather stations.
Now Australian scientists want citizen scientists* — including kids — to help improve weather forecasting by recording thunderstorms, hail, flooding, tornadoes and really strong winds that would otherwise go unrecorded.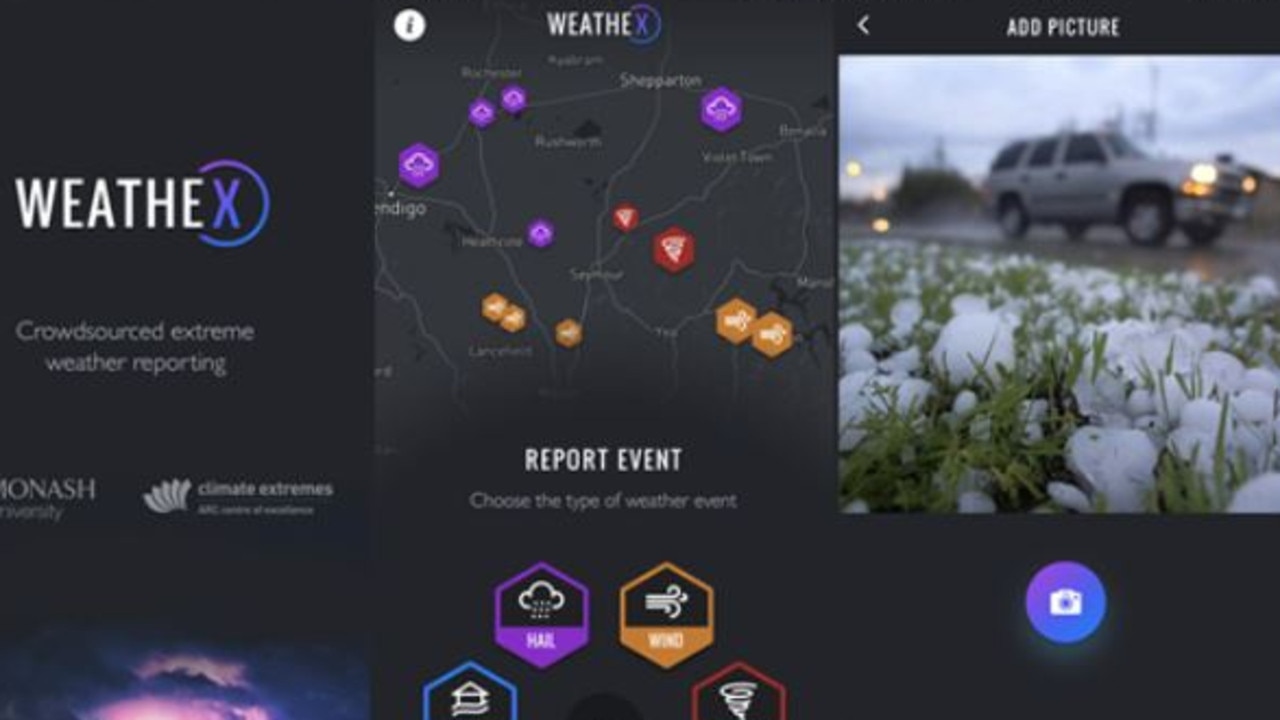 A new app called WeatheX — developed and launched by Researchers from the ARC Centre of Excellence for Climate Extremes and Monash University — encourages users to photograph and report severe weather events.
Monash University researcher Dr Joshua Soderholm said the app, made with the support of the Bureau of Meteorology, could be groundbreaking* for weather reporting in Australia if lots of people got involved.
"We want citizen scientists to help us record, — when it is safe to do so — where there are extreme weather patterns like strong winds, hail, tornadoes or flooding. That will help us understand these weather events like hailstorms and how frequently hail falls in certain areas for example," he said.
We will use it to look at the type of weather that is happening so we can better understand it and improve our own forecasting."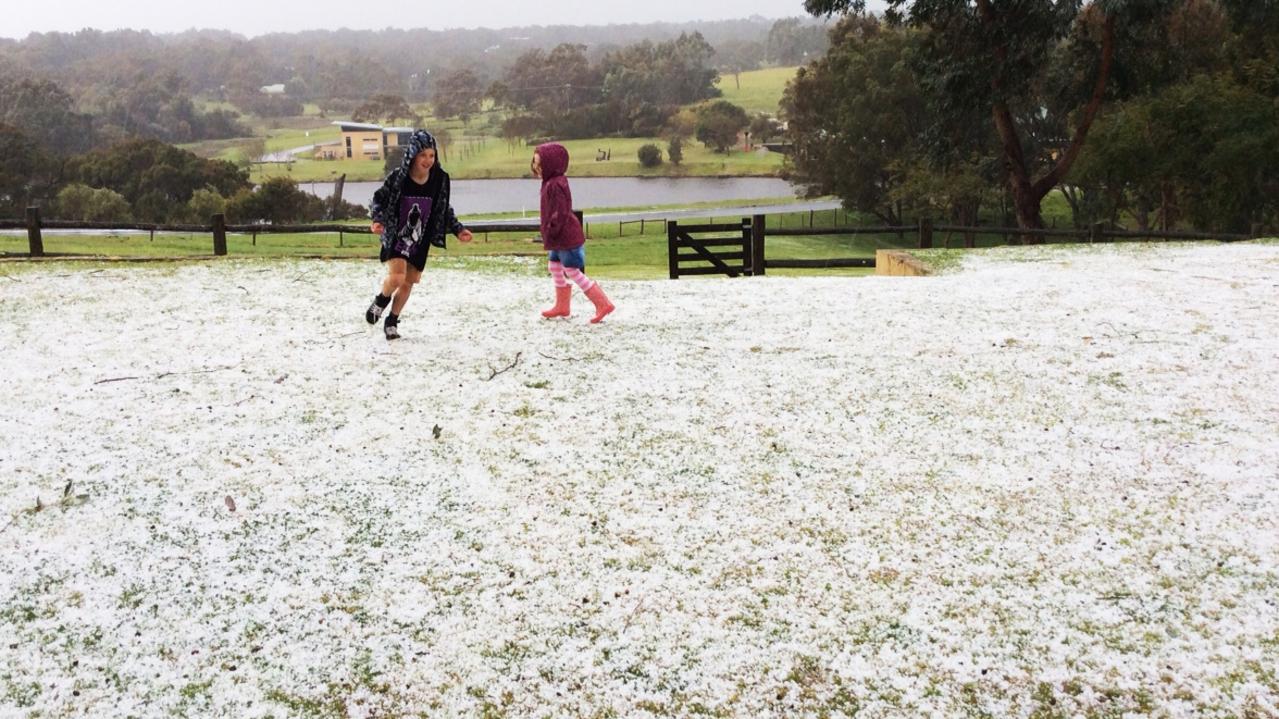 Dr Soderholm said it was very difficult to monitor weather in outback* areas of Australia because weather stations are so far apart.
"Imagine you have two weather stations that are 100km apart, well a thunderstorm could easily slip between them and you wouldn't know about it. It is more common than you think, particularly outside the capital cities.
"We are hoping to fill in all these gaps with this app."
Dr Soderholm said Australia was such a big country with "so many remote* areas that we just don't have the populations in those places to know what's going on".
"Recently, for example, there was a supercell* storm in the Broken Hill area and a farmer went back to check on his livestock* a few days later and found all the goats in his field had been killed by hail," he said.
All of the information is collected into a database where researchers can view the movement, development, changes and impacts of any storm as it happened.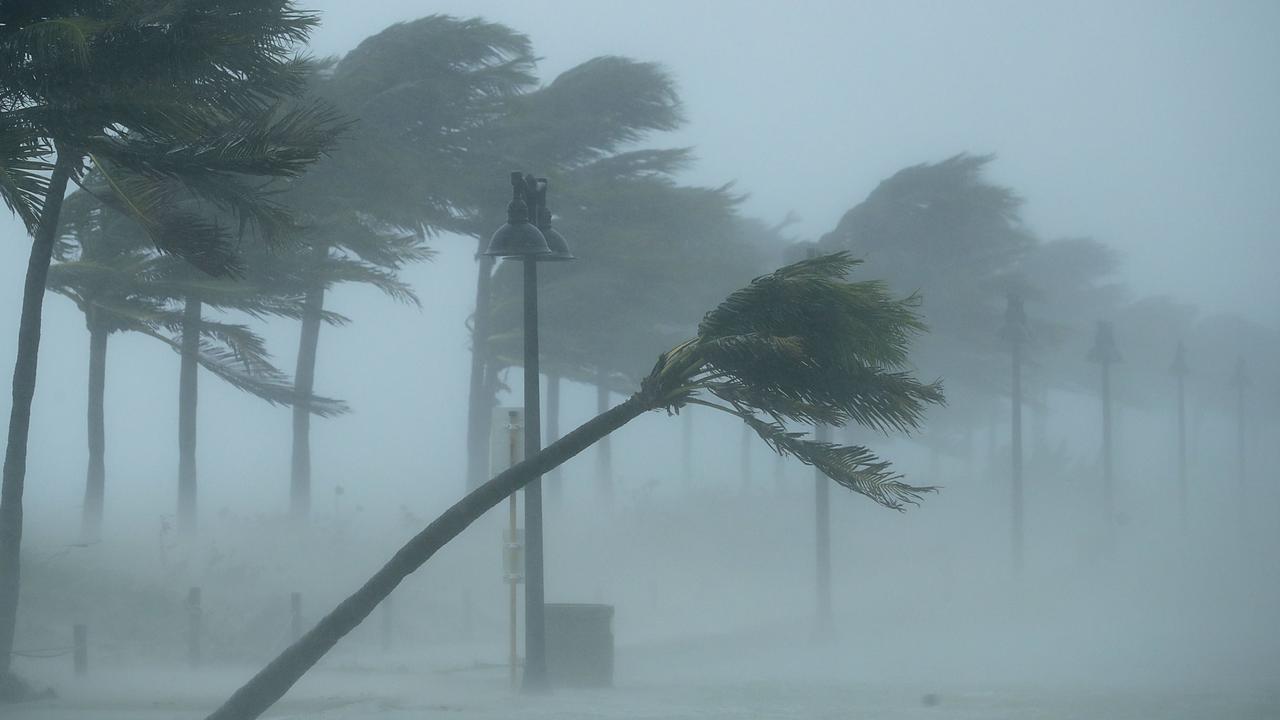 Dr Soderholm said it was an exciting project for kids to get involved in because "severe weather events can be really interesting".
"Kids who take part will get a clearer understanding of weather and events that happen from a storm, hail, flooding or winds," he said.
The WeatheX app is easy to use. Users simply download the app and when a severe weather event occurs, select the type of weather event it is, add a photo and a comment about how severe the weather event is.
Dr Soderholm said all reports and photos remained anonymous* and no identifying information was collected.
He hopes tens of thousands of citizen scientists will sign up to give a true picture of Australia's weather patterns.
EXTRA READING
Outdoor dining, Antarctic style
Australian rain storms are getting more extreme
GLOSSARY
extreme: very great or intense
official: formal
citizen scientists: amateur volunteers
groundbreaking: new and innovative
outback: mostly unpopulated inland parts of Australia
remote: far from cities and populated areas
supercell: a large slow-moving area of updraught and downdraught (winds) which causes violent thunderstorms, heavy hail, and tornadoes
livestock: animals
anonymous: name not known
LISTEN TO TODAY'S STORY
QUICK QUIZ
1. Which five extreme weather events do they want recorded?
2. What is the new app called?
3. Who developed it?
4. Why are citizen scientists needs to help fill in the gaps?
5. How many people do they hope will sign up?
CLASSROOM ACTIVITIES
1. Describe the weather
Think about the weather that has been happening in the past three days. Write descriptions of the weather in as much detail as you can think of for each day.
Time: Allow 15 minutes.
Curriculum Links: Geography, English.
2. Extension
In today's story, you have read about citizen scientists helping to report extreme weather conditions. If you were a citizen scientist, what would you like to work on, or help with? Write a report on this.
Time: Allow 25 minutes.
Curriculum Links: English, Science.
VCOP ACTIVITY
The glossary of terms helps you to understand and learn the ambitious vocabulary being used in the article. Can you use the words outlined in the glossary to create new sentences? Challenge yourself to include other VCOP (vocabulary, connectives, openers and punctuation) elements in your sentence/s. Have another look through the article, can you find any other Wow Words not outlined in the glossary?
HAVE YOUR SAY: Have you ever seen one of the extreme weather events described. Describe where it happened and what you saw.
No one-word answers. Use full sentences to explain your thinking.