Australia's farmers are battling to feed animals and plant crops after months — in some cases years — without enough rain.
It was the third driest May on record across the country, according to the Bureau of Meteorology*.
Farmers across Australia have bought two years' supply of hay in just six months, with hundreds of trucks driving the expensive feed thousands of kilometres to animals in need across Queensland, NSW and Victoria.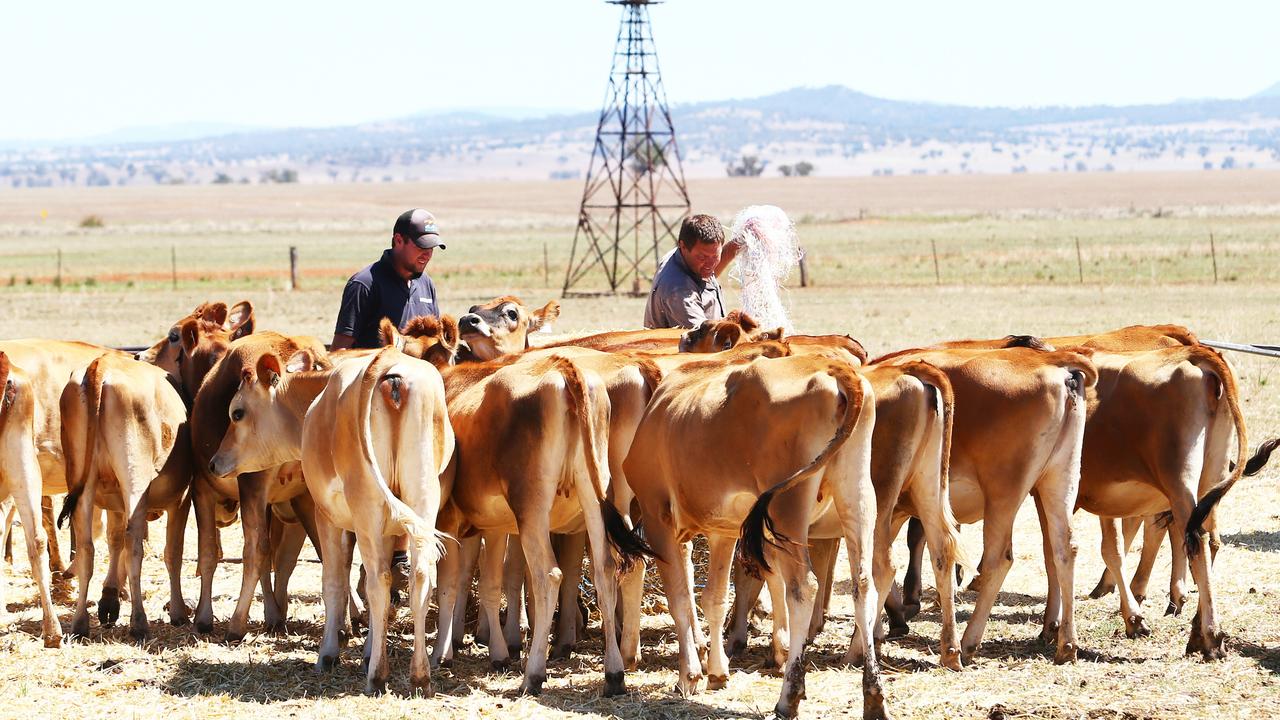 The NSW Premier today announced drought-relief funding as part of next week's state budget and the Country Women's Association of NSW met in Broken Hill to discuss how to support those in need.
NSW Premier Gladys Berejiklian travelled to Dubbo, NSW, to announce a $284 million drought package and $50,000 loans for farmers that will be interest-free for seven years.
She also announced $4 million in mental-health help for drought-affected areas.
The announcements come as community organisation Country Women's Association (CWA) gathered in Broken Hill today to discuss how its members can help.
"It's time for action and the kind of support that will make a real difference to the state's producers, and by convening* this forum* we hope some great initiatives* will be put on the table," said CWA NSW president Annette Turner.
"Drought doesn't just affect our farmers and landholders, it affects everyone who relies on our agricultural industries and the communities in which they live," she said.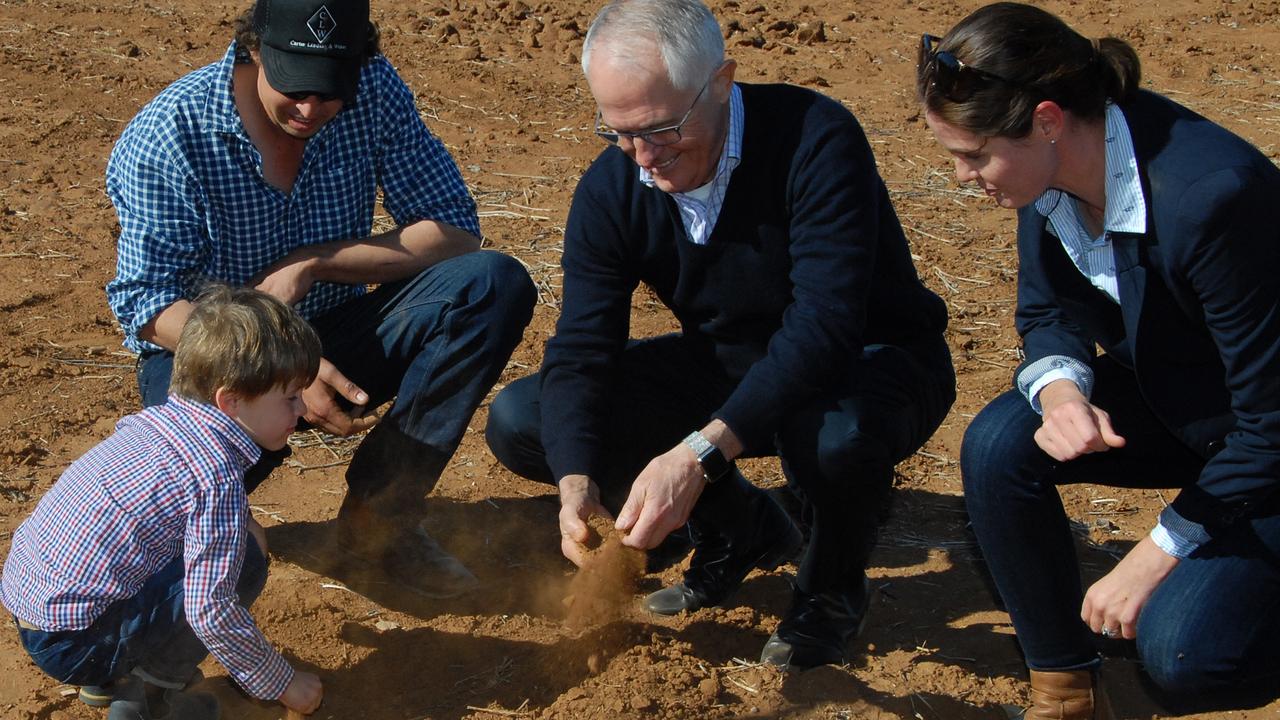 Prime Minister Malcolm Turnbull travelled to western Queensland last week to meet farmers whose land has been in drought for seven years.
"You've got to get out of the city, you've got to get out of Canberra and Sydney and Brisbane. It's important to get out here, meet people and hear from them first-hand*. There is no substitute for that," Mr Turnbull said.
Farmers at Blackall, a town of 1416 people in Queensland's west, told Mr Turnbull that rural people needed help to cope with the drought.
More than 60 per cent of Queensland is officially in drought.
Blackall-Tambo Regional Council mayor Andrew Martin said Mr Turnbull showed empathy* to the community.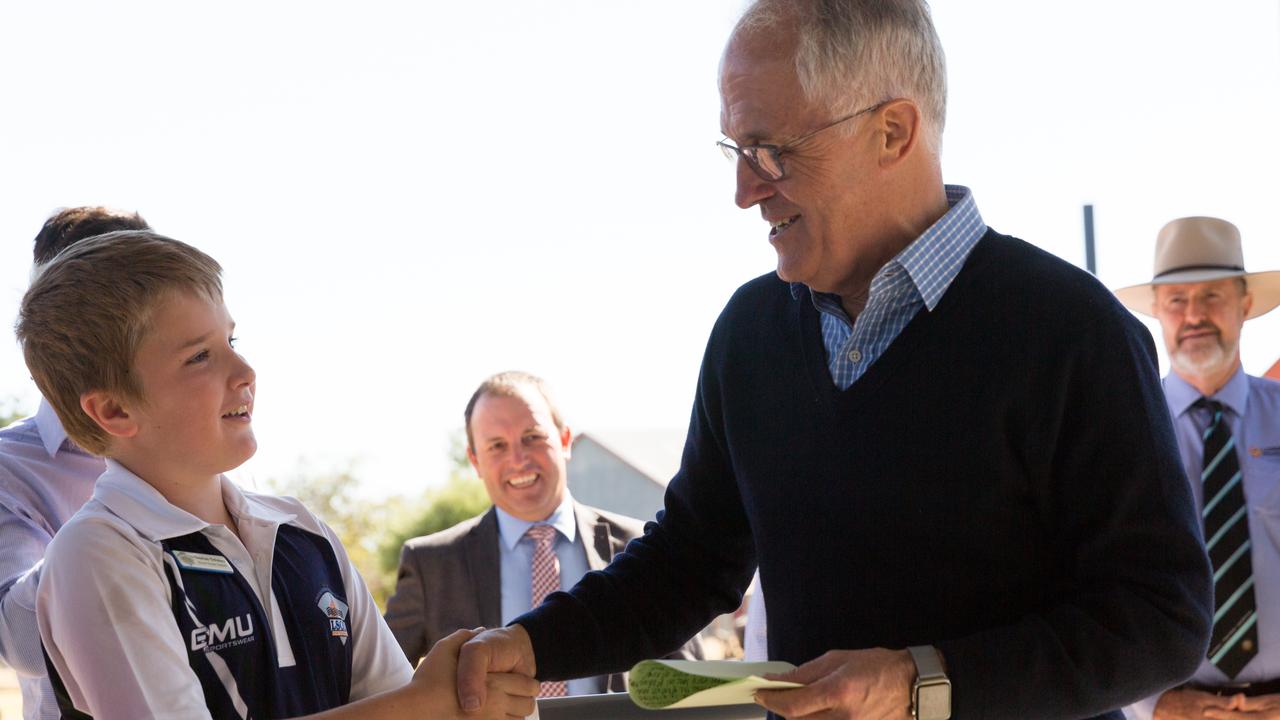 "We know he can't make it rain but if it does rain, we'll give him all the kudos* in the world," Mr Martin told AAP.
"We don't want sympathy … what we really want is clear evidence of the Australian people investing in the long-term future of Australian agriculture," he told AAP.
"You put a dollar in and for every dollar a sheep farmer makes that creates $4-6 for the community … I said you'll get your money back mate, big time."
Mr Turnbull said the government may soon announce improvements to the way people apply for drought assistance.
"The process of paperwork for applying for grants or concessional* loans is too arduous*," Mr Turnbull said.
Mr Martin, a sheep farmer, said his property was coping well, but others in the region were struggling and in extreme cases people had been forced to leave their farms.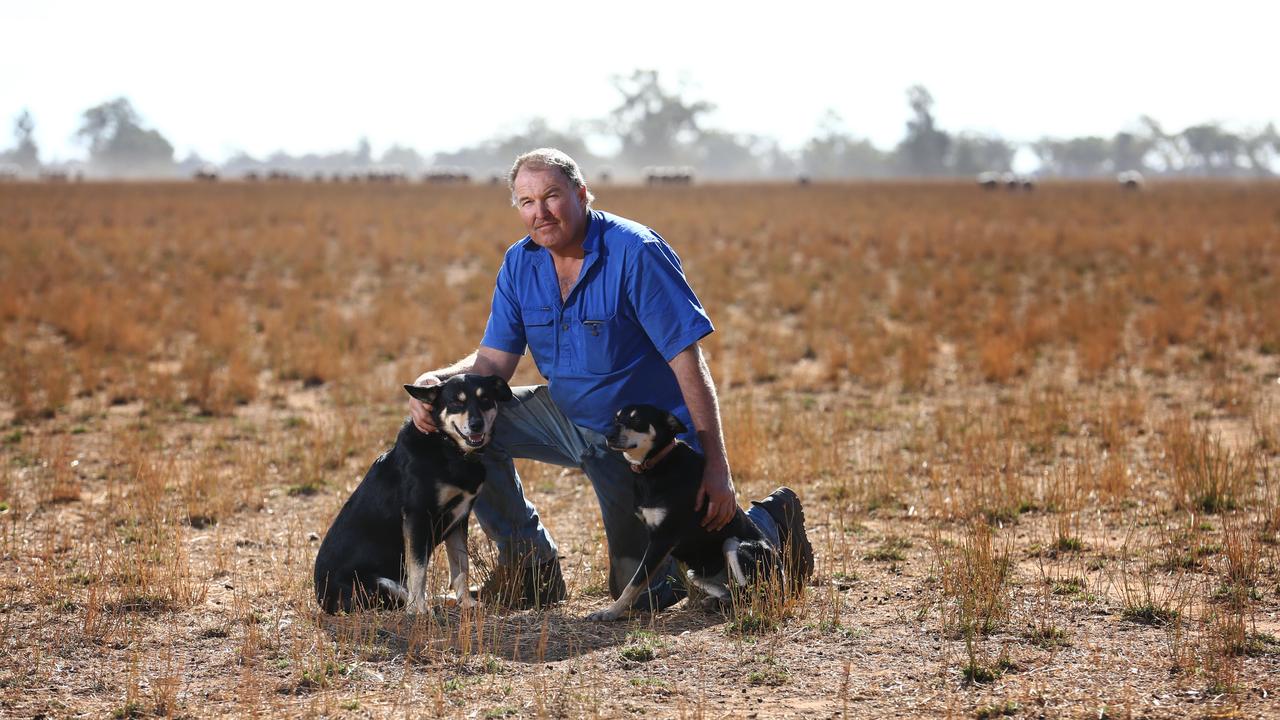 Hay is in demand as feed for farm animals who haven't enough grass to eat.
Hundreds answered an advertisement last week for 7000 tonnes of hay from western Victoria. It's now on its way to buyers across Victoria, NSW and to as far north as Toowoomba in Queensland.
Although hay is expensive now, farmers were buying as much as they could because many farms haven't had enough rain for grass to grow in time for animals to eat over winter.
Australian Fodder* Industry Association chairman Frank McRae said two seasons of hay had been sold in the past six months as demand hit record levels. Mr McRae said there was now a procession* of hay trucks travelling large distances, with hay from South Australia and Victoria going to NSW and Queensland.
Mr McRae recently bought hay himself, and trucked it from 200km north of Adelaide to his farm at Orange, NSW. The transport cost was $5/km for the 1000km trip.
"In some cases, the freight* cost is going to be more than the cost of the fodder but people simply need it and so have to pay for it to come a long distance," he said.
EXTRA READING
Is the world running out of water?
Ban rejected on live sheep exports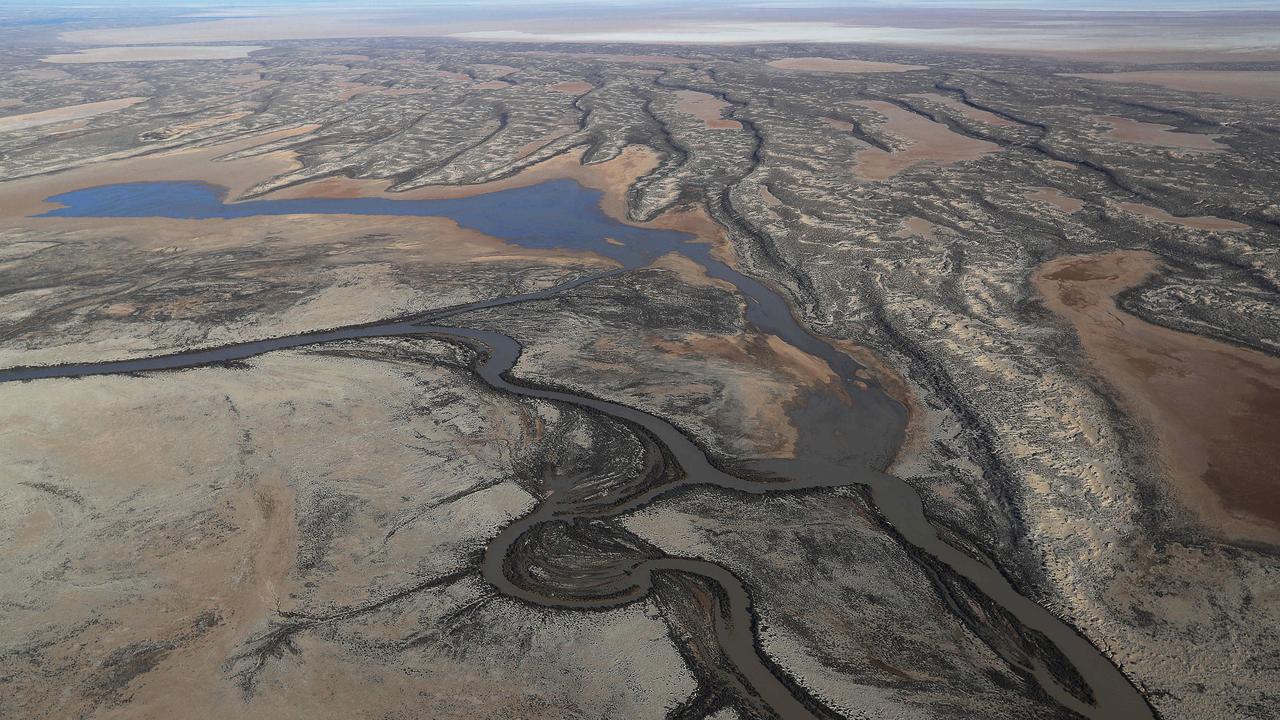 WHERE IT IS WET AND WHERE IT IS DRY
Very dry in southern and the central coast of Western Australia, Gippsland and parts of northwest and north-central Victoria, areas of northeastern South Australia, parts of the east coast of Tasmania and large areas of NSW and Queensland.
It's wetter than usual in southwest Victoria and parts of western, central and southeastern Tasmania.
Floodwaters are on the way to Kati Thanda-Lake Eyre, about 700km north of Adelaide in South Australia. Rain in December, January and February in parts of the Northern Territory, South Australia and Queensland has slowly flowed through inland Australia towards Kati Thanda-Lake Eyre. Some water reaches Kati Thanda-Lake Eyre about every three years, but it only fills about four times every 100 years. The lake is the lowest point in Australia and is 15m below sea level. When it fills, it is the largest lake in Australia and covers 9500 square kilometres. It becomes an oasis of wildlife in Australia's dry centre.
Usually damp UK is preparing for drought this northern summer. Weather forecasters predict the hottest summer in 12 years and water levels in dams are low. Parts of the Lake District in northwest England, home to England's biggest national park, is already dry only two weeks into summer.
GLOSSARY
Bureau of Meteorology: government weather centre
convening: organising
forum: meeting for people to share ideas
initiatives: plans and ideas
first-hand: directly
empathy: understand and share someone's feelings
kudos: congratulations, credit
concessional: discounted or subsidised
arduous: difficult
fodder: feed such as hay
procession: line
freight: transport
LISTEN TO TODAY'S STORY
QUICK QUIZ
Who said it was the third driest May on record?
Who went to Broken Hill and why?
How much of Queensland is in drought?
How far did Mr McRae truck the hay he bought?
What area does Kati Thanda-Lake Eyre cover when it is full?
CLASSROOM ACTIVITIES
1. Choose an action
In the story you have read about the different actions that are being taken to help farmers and communities affected by the drought. Choose one that you think is the most important and should be done first. Create a piece of persuasive writing that shows why this is the most important action and why it should be done first.
Time: Allow about 25 minutes
Curriculum Links: Critical and Creative Thinking, English
2. Extension
What are some other problems that the drought could be causing for local communities? Write a list of as many problems that you can think of. Then, think about solutions: things that can be done by the government, charities and people in your school or community to help. Next to each problem, write a paragraph explaining your solution and how it can help.
Time: Allow 30 minutes
Curriculum Links: Civics and Citizenship
VCOP ACTIVITY
After reading the article, with a partner, highlight as many wow words or ambitious pieces of vocabulary that you can find in yellow. Discuss the meanings of these words and see if you can use them orally in another sentence.
HAVE YOUR SAY: Why would drought affect people other than farmers? Who else could be impacted by drought?
Explain your answer using full sentences.