Australia has sizzled through the first days of autumn with another heatwave.
The extreme heat is on the back of the hottest summer on record.
Code red heat warnings were issued for Adelaide, Melbourne and Hobart for the first days of March, as South Australia, Victoria and Tasmania sweated through hot days and nights. A code red heat warning from health and emergency services agencies helps inform the public about the dangers of the heat and releases extra money to help homeless people and check on elderly people.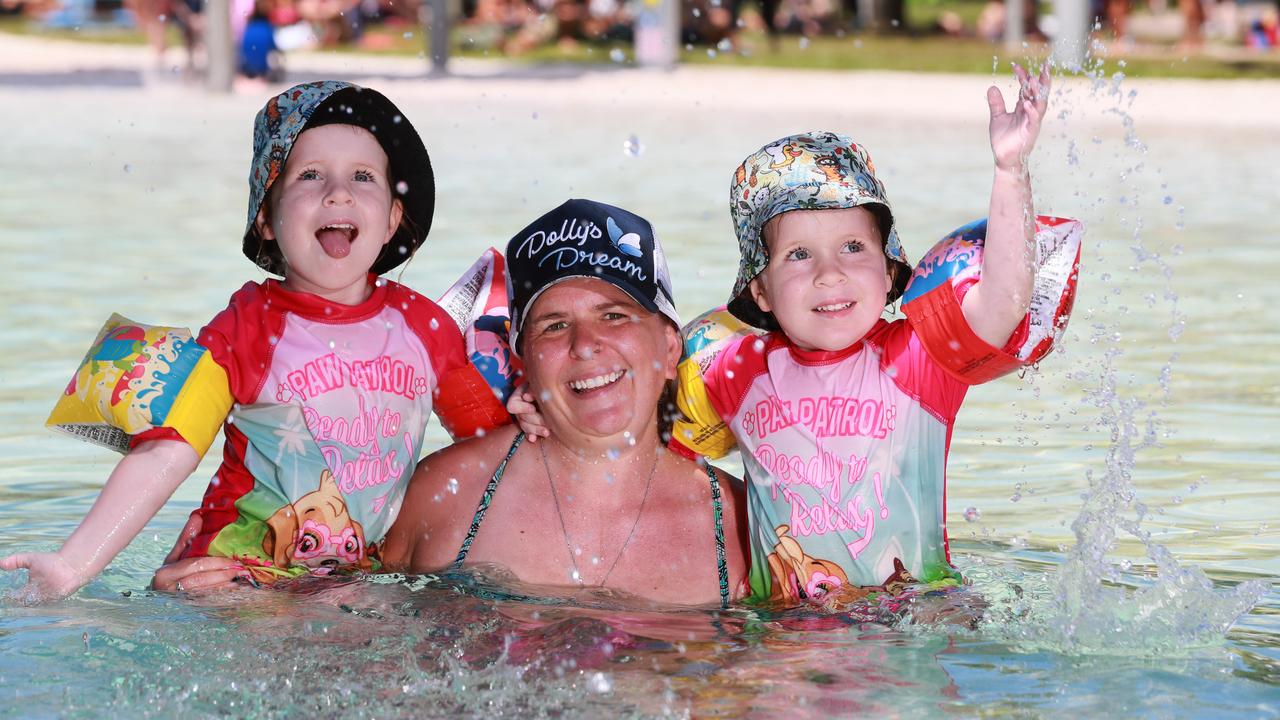 The long run of hot weather was caused by what meteorologists* call a "blocking high" on the Tasman Sea. A high is a high-pressure* weather system, which usually means clear skies and wind that flows outward from the weather system, taking any moisture with it. In this case, wind travelled anticlockwise around the high, which funnelled* desert heat down to the southern states.
VIDEO: Meteorologist Dr Adam Morgan with the forecast for the first days of autumn
The hot start to autumn came on top of the hottest summer since records began, according to the government's weather service, the Burea of Meteorology (BOM).
The 2018-19 summer was hotter than the previous record, which was set six years ago in 2012-13.
This summer — December to February — included near-50C days and broke many temperature records across the country.
The people of Cloncurry, Queensland, sweated through 43 days in a row over December and January above 40C before being hit by floods in February. Noona, NSW, recorded the highest overnight low ever on January 17-18 with a night that didn't get below 39.5C.
January was the hottest month ever recorded in Australia, with a mean* temperature across the country of 30.8C, which is 2.9C above the average for January (27.9C, calculated using temperatures between 1961-1990).
VIDEO: What are heatwaves?
The BOM is yet to release detailed analysis of all the weather information collected for this summer.
On Thursday the BOM issued its autumn forecast, which showed a high chance of warmer than average conditions across Australia.
HOTTEST EVER
The highest recorded temperature in Australia is 50.7C at Oodnadatta in the far north of South Australia, on January 2, 1960.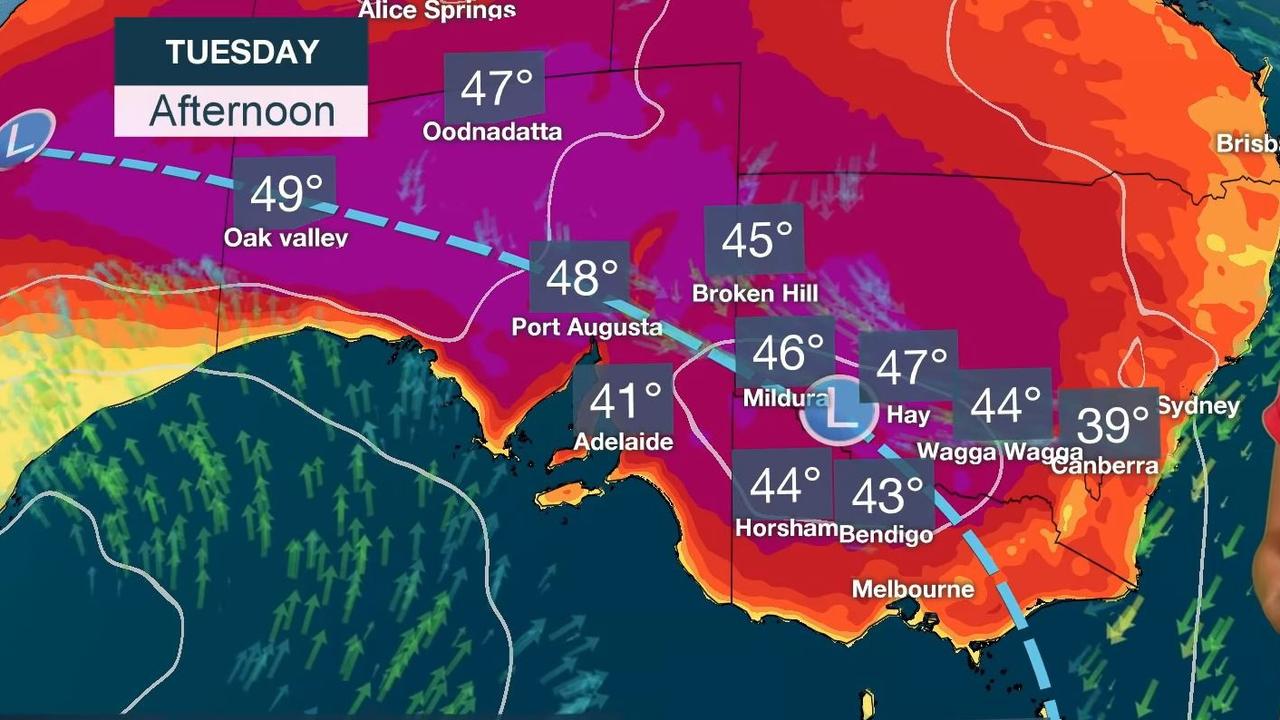 THE ANGRY SUMMER
The summer of 2012-2013 is nicknamed the Angry Summer or Extreme Summer. It was 1.28C above what was considered normal.
Until this year, summer 2012-2013 was the hottest summer recorded in Australia.
The extreme heat of December 2012 and January and February 2013 resulted in 123 weather records being broken, though some of those records were broken again this past summer.
In January 2013, the BOM changed its weather forecasting chart to include a purple section, indicating temperatures 52C-54C.
GLOSSARY
meteorologists: weather scientists
pressure: the pressure within the atmosphere of Earth, which determines weather such as rain, dry, hot and cold; sometimes also called barometric pressure
funnelled: moved as though moving through a funnel
mean: the average of a group of numbers, found by adding them all together and dividing by how many numbers you have added together
EXTRA READING
America shivers through record big freeze
Our cities could be too hot to live in
Rain, hail or shine this is a job for you
Safety fears over weather service changes
QUICK QUIZ
Does it usually rain where there is a high-pressure weather system?
Describe summer for the people of Cloncurry.
What does the BOM think autumn will be like?
How much hotter was the Angry Summer than normal?
What does purple mean on a weather chart?
LISTEN TO THIS STORY
CLASSROOM ACTIVITIES
1. Where is the weather?
On a map of Australia, mark each of the locations mentioned in the news article. Then write a caption connected to each location with a short description of the weather event that occurred there.
Time: allow 25 minutes to complete this activity
Curriculum Links: English, Geography
2. Extension
Brainstorm a list of ways for humans and pets to keep cool in the heat. See how many you can think of – be as creative as you like. Draw a picture of your favourite or funniest idea.
Time: allow 15 minutes to complete this activity
Curriculum Links: English, Critical and Creative Thinking
VCOP ACTIVITY
Almost too hot for words
Write a descriptive paragraph about a time when you have almost been too hot for words. Think of words, phrases and figurative language that can best be used to describe that melting feeling.
You may even like to be really clever and use personification to describe the view from an object in the room- the ice block, the fan, the heater who is jealous of the air condition. How creative can you be?
HAVE YOUR SAY: How did you stay cool when it's hot?
No one-word answers. Use full sentences to explain your thinking.
Comments will not appear until editors have approved them.