People with a fear of flying are turning to virtual reality to overcome their phobia*.
It involves the patient strapping on a headset to place themselves in the middle of a virtual airport or plane to help solve the overwhelming* anxiety* they feel when flying.
Dr Emma Johnston and her colleagues at ThinkWise Psychology in South Australia discovered the successful use of VR to treat a range of fears in America and Europe.
Now, the technology will be trialled on patients here.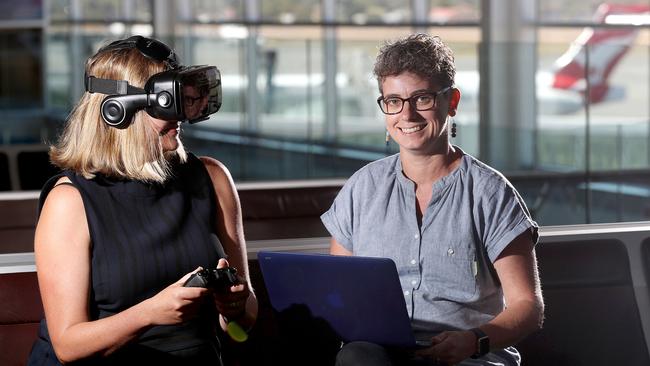 "It's really quite exciting … internationally, virtual reality has been used to help people overcome their fear of other things such as public speaking, spiders, heights, thunderstorms, so I think it has a lot of potential use," Dr Johnston said.
She said the most effective way to treat phobias was to directly expose* a person to what they are afraid of, but admitted they had to find a successful cheaper alternative for flying rather than booking lots of flights.
"By putting our clients in virtual reality goggles, we can put them at the airport, take them on an aircraft, head down a runway and have them experience take-off, landing and being in thunderstorms," Dr Johnston said.
"Virtual reality allows clients to be exposed to the feared activities of flying, without having to leave the psychologist's office — even experiencing turbulence* and screaming passengers."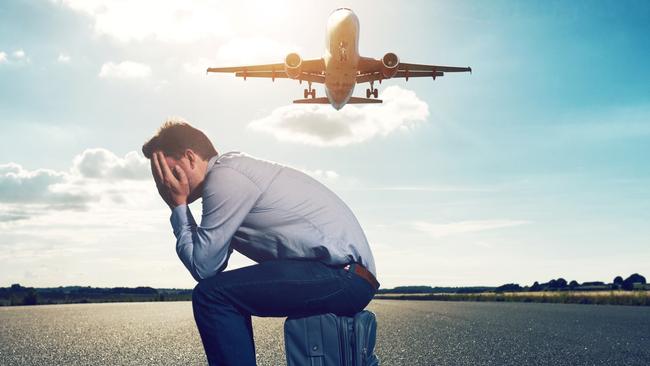 Typical symptoms of a fear of flying include sweating, feeling like you might vomit, trembling, difficulty breathing, butterflies in the stomach and a rapid heartbeat.
Dr Johnston said it was difficult to know how many people suffer from a fear of flying because many don't seek treatment for it.
GLOSSARY
phobia: an extreme fear of something
overwhelming: very strong
anxiety: a feeling of worry or nervousness
expose: reveal or show something
turbulence: violent or unsteady movement of air or water
LISTEN TO TODAY'S STORY
CLASSROOM ACTIVITIES
1. Fear of Flying
Read or listen to the article carefully and complete the following activities.
How is Virtual Reality being used, according to this article?
List some common phobias mentioned in the article. Add five more common fears to your list. (You may need to do some research)
What are the symptoms of a 'phobia'?
How are phobias often treated? Why is it not practical to treat a phobia of flying in this way?
What other phobias would also be impractical or unsafe to treat this way?
What are some other benefits of treating phobias in the psychologists office?
Extension: The article uses the words 'fear' and 'phobia'. Find out the definition of these words and the difference between them.
Time: Allow 20 minutes
Curriculum links: English, Personal and Social Capabilities
2. Different phobias
People can have a phobia of a range of things. They might seem completely irrational to other people but to the person suffering from it, it is very real. Many phobias have names. The fear of snow is called Chionophobia. Find out the medical names of the phobias mentioned in the article and the name of the five other phobias you added in activity 1.
Which of these would be the most difficult to live with? Why?
Extension: Having a fear is different to having a phobia. Having a fear can help to keep us safe. Write a narrative about someone being afraid of something. Explain what they were afraid of, why they were afraid and how they overcame it.
Time: Allow 30 minutes
Curriculum links: English, Personal and Social Capabilities
VCOP ACTIVITY
After reading the article, with a partner, highlight as many pieces of punctuation as you can find in green. Discuss how these are being used, where and how often. What level of the punctuation pyramid is the journalist using in this article?
IN ONE SENTENCE, TELL US WHAT YOU THINK ABOUT TODAY'S STORY
Please do not use one-word answers as they will not be published. Explain what you enjoyed or found interesting in the article. Use lots of adjectives.