RIDE-SHARING company Uber wants to introduce flying cars to your daily travel and they are planning to touch down in Australian cities.
The head of Uber's ambitious* Elevate program revealed both Sydney and Melbourne are being investigated* as potential candidates for the futuristic project.
And, as fanciful* as it sounds, he claimed catching a mini flight to school or work would be "roughly the same price" as the cheapest Uber fare, and will make it "economically irrational* to drive your own car".
The cheapest Uber rides in Australia cost a minimum $7.50, with a base fare of $2, plus $0.32 per minute and $1 per kilometre.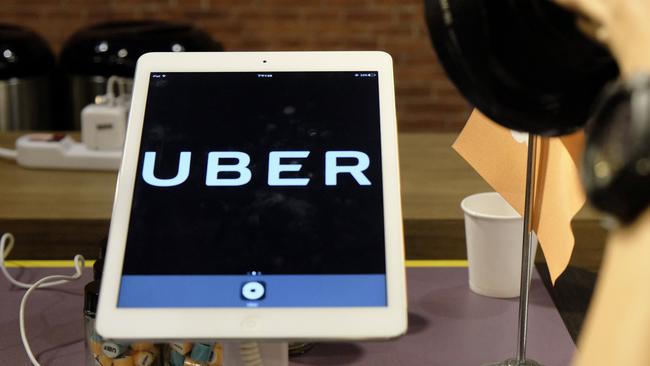 Australia's Civil Aviation and Safety Authority (CASA) confirmed it was ready to "meet challenges" involved in regulating air space for new flying vehicles.
However, Australians would have to wait until at least 2023 to take their everyday commute to the skies and it would not be inside a plane or helicopter but a specially designed vertical-takeoff-and-landing (VTOL) aircraft.
Uber chief product officer Jeff Holden said the flying car project was "something we're dead serious about," and planned to launch in Dubai and the United States city of Dallas in 2020.
But the service would roll out to more cities in 2023, and Mr Holden said Australia's two biggest cities — Sydney and Melbourne — were on their wish list.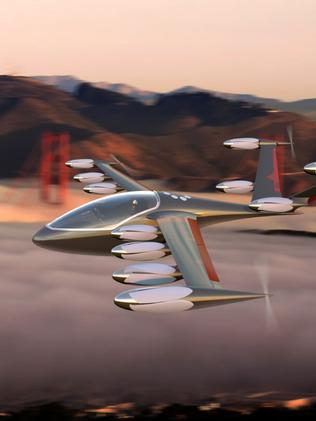 "Sydney, for sure, is one city we want to look at, and partly because New South Wales has demonstrated a lot of interest in being forward-thinking," he said.
"Sydney certainly has its congestion problems and I think the community would benefit from urban aviation.
"If I wanted to get to Bondi from the city (with Uber Elevate), I could be there in just five minutes. That's a very exciting concept."
To get the project off the ground, Uber has teamed with five aircraft manufacturing companies, including Aurora Flight Services and Bell Helicopter, and provided a technical wish list for a VTOL passenger aircraft.
Mr Holden said Uber's flying vehicles would be similar to a helicopter in the way they launched but would be significantly quieter, use rechargeable batteries, fit several passengers, and feature a host of safety additions, including a parachute.
Uber planned to convert building tops to "vertiports" for landing, launching, and recharging the aircraft, he said.
CASA spokesman Peter Gibson said regulating for flying cars, as well as jet packs, had been raised in Australia before but the authority could only investigate solutions when aircraft were made available for testing.
"None of these things are impossible and they've all been discussed but they haven't yet been settled," he said.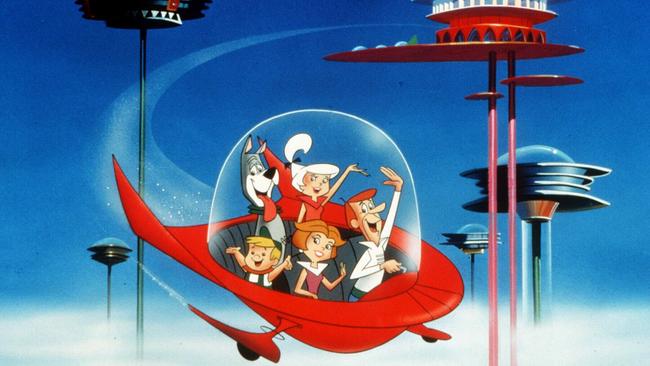 But this isn't a new idea. From the time cars have been driving on roads, people have been dreaming of getting them off the ground.
TV shows and movies have played with the idea including in Back To The Future, while the most famous flying family were the cartoon Jetsons family. They flew around TV screens in the 1960s and '80s.
The animated Futurama characters also got about in flying machines in a not-so-distant future full of robots.
GLOSSARY
ambitious: bold and challenging
investigated: looked into
fanciful: unrealistic
irrational: not logical
LISTEN TO TODAY'S STORY
CLASSROOM ACTIVITIES

Activity 1. Uber in the sky
After reading the article on Uber Elevate, answer the following questions in as much detail as possible.
• Roughly how much would it cost to catch a flying Uber?
• When could the Elevate program possibly come to Sydney or Melbourne?
• Why are Sydney and Melbourne being considered?
• What do they imagine the Uber vehicles will look like and what kind of features will they include?
• What do you see as the positives and negatives of these flying cars?
Extension:
The article mentions the 'vertiport' idea.
Design and draw a vertiport for your town for Uber flying cars to charge, land and take off, central to all the places in your town or city.
Time: Allow 25 minutes to complete this task.
Curriculum links: English, Critical and Creative Thinking
Activity 2. Meet the Jetsons
Watch a short clip of an episode of The Jetsons. You could get your teacher to find one on YouTube or somewhere else on the internet.
As you watch, make a list of all the technology this family uses and remember that this was on TV a long time ago so they had even less technology than we do now.
On one side of a piece of paper write the technology and on the other side write down if this technology now exists or if we could possibly use it today.
Extension:
Design your own flying car incorporating some of the features of the flying Ubers and the Jetsons' space car.
Time: Allow 30 minutes to complete this task.
Curriculum links: English, Design and Technologies
VCOP ACTIVITY
(Vocabulary, Connectives, Openers, Punctuation)
Combine it and design it
It's time to put your creative thinking caps on and, in the words of Rusty Rivets, combine it and design it.
Uber needs your help to combine the features of a car, plane and helicopter to create the perfect Uber Elevate vehicle.
Think carefully about why you will be including each design feature and how it will benefit the passengers or pilot. Remember it can't be too big because it needs to land in built up areas.
Once you have finished your design, label all the features, where you got inspiration from and why they were included.
Time: allow 15 minutes to complete this activity
Curriculum links: English, Big Write, VCOP
EXTRA RESOURCES
TOURISTS CRUISE INTO MELBOURNE
IN A SENTENCE, SHARE YOUR THOUGHTS ON TODAY'S STORY
Kids News loves reading your best grammar, vocabulary and spelling.
We publish the best comments.