Mobile phones, tablets and smart watches are banned at school for all children under 15 in France.
French President Emmanuel Macron promised the laws to ban devices as part of his 2017 election campaign to try to help France's phone-addicted children and deal with classroom distraction, bullying and improve the physical activity of students.
The laws allow high schools, for students aged 15-18, to introduce part or total bans on electronic devices as they reopen after the summer break.
The French school year started on Monday.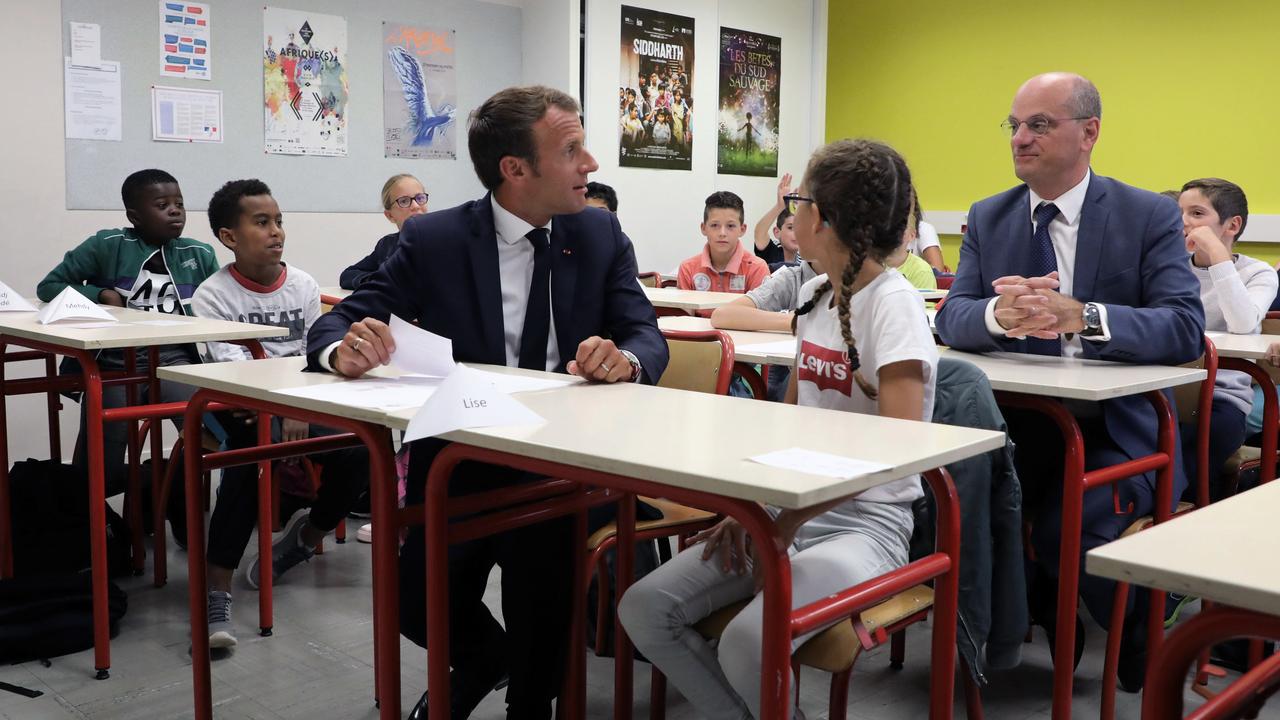 Under the ban students are not able to use their phones at all during school hours, including meal breaks.
"I think it's a good thing," Paris mum Marie-Caroline Madeleine told news agency AFP.
"It's a good signal that says 'school is for studying', it's not about being on your phone.
"It's hard with adolescents*, you can't control what they see and that's one of the things that worries me as a parent."
France's Education Minister Jean-Michel Blanquer said the ban was a "law for the 21st century".
"Being open to technologies of the future doesn't mean we have to accept all their uses," he said when the law was approved by the French parliament in June.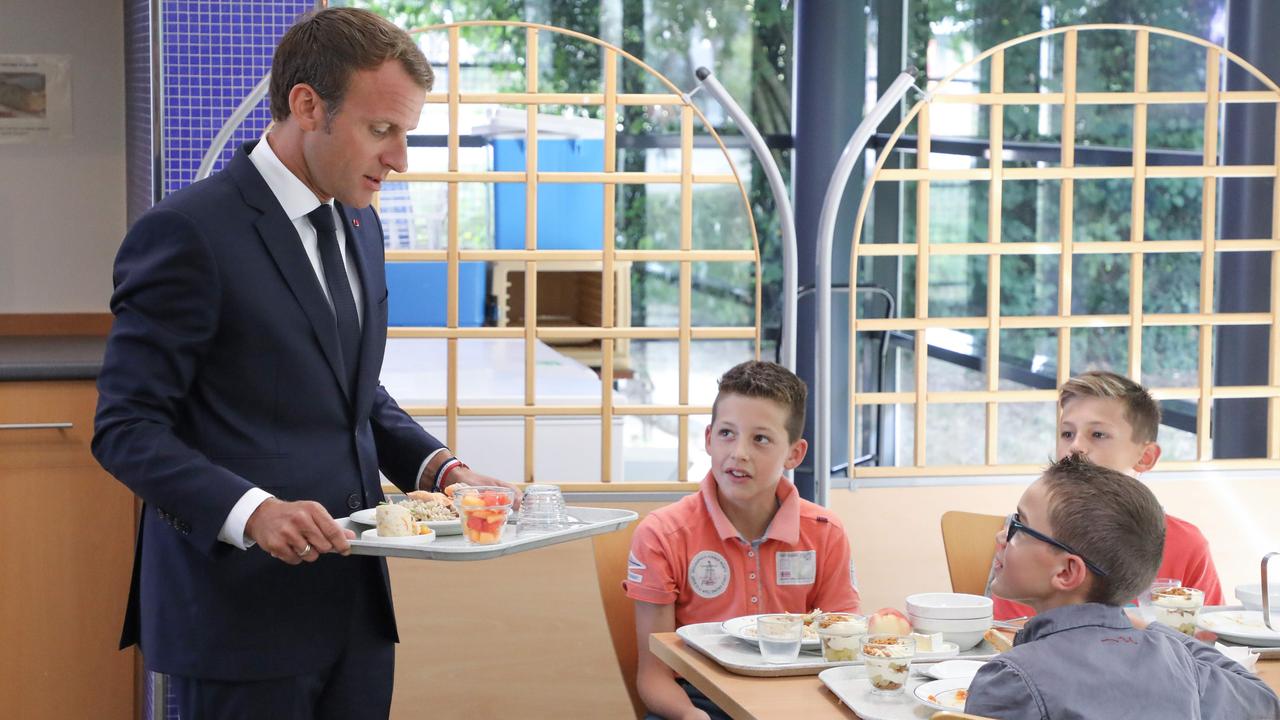 There is no law like this in Australia, although earlier this year NSW Education Minister Rob Stokes ordered a review into phone use in the state's schools. Some individual Australian schools have banned phones.
McKinnon Secondary School in Victoria introduced a total ban in February and Principal Pitsa Binnion said this has been a success.
McKinnon students still have a Chromebook* to use in every class for day-to-day learning but they're not allowed to use social media.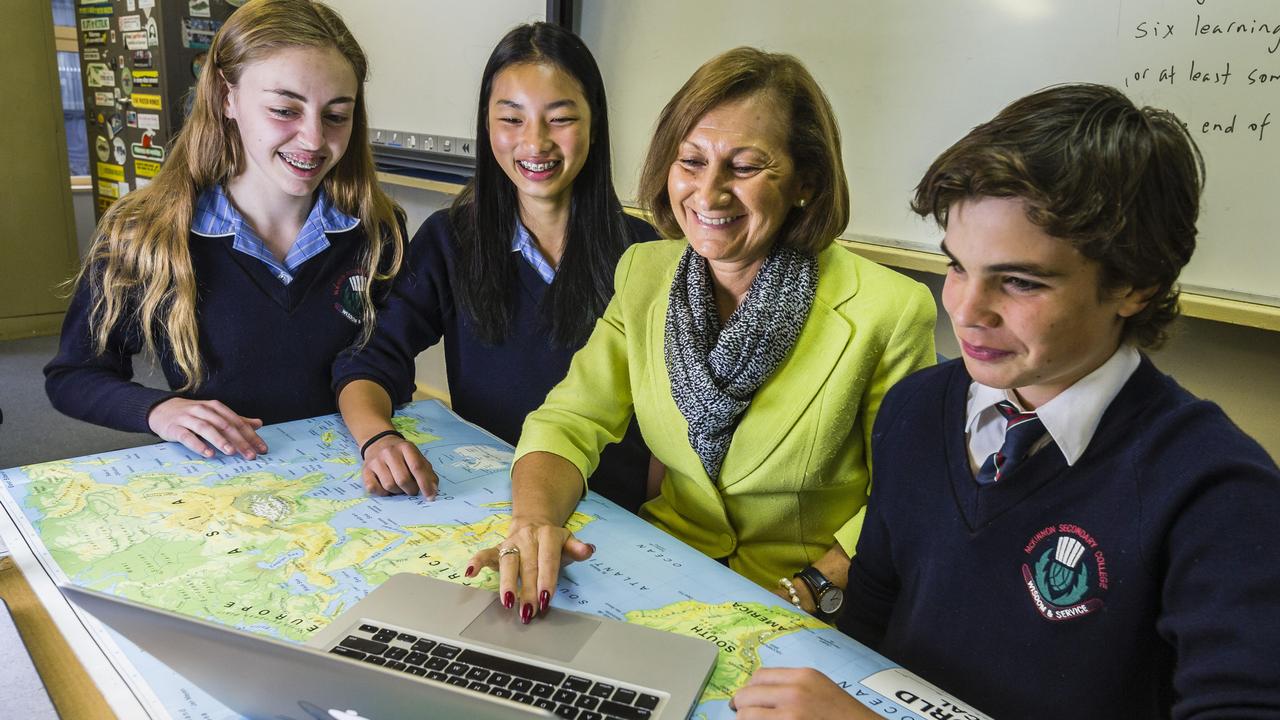 Ms Binnion said initially "staff cheered and students moaned and groaned," but now they're seeing the positives.
"They come to school and they're not allowed on phones at all during the school day, including recess and lunch breaks," she said.
"It's been wonderful in terms of students engaging with each other at lunchtime and not looking at their screen."
She said the policy was introduced after some students complained about being distracted in class.
Ms Binnion said initially the school had to enforce* a strict confiscation* policy if a student was found using a mobile phone. About 70 phones were taken off students a day.
She said that's no longer the case as students have come to understand the policy.
"Our model is disconnect to connect," she said.
"It took a bit of doing and a lot of conversations. It's not about punishment, it's about engaging in the learning."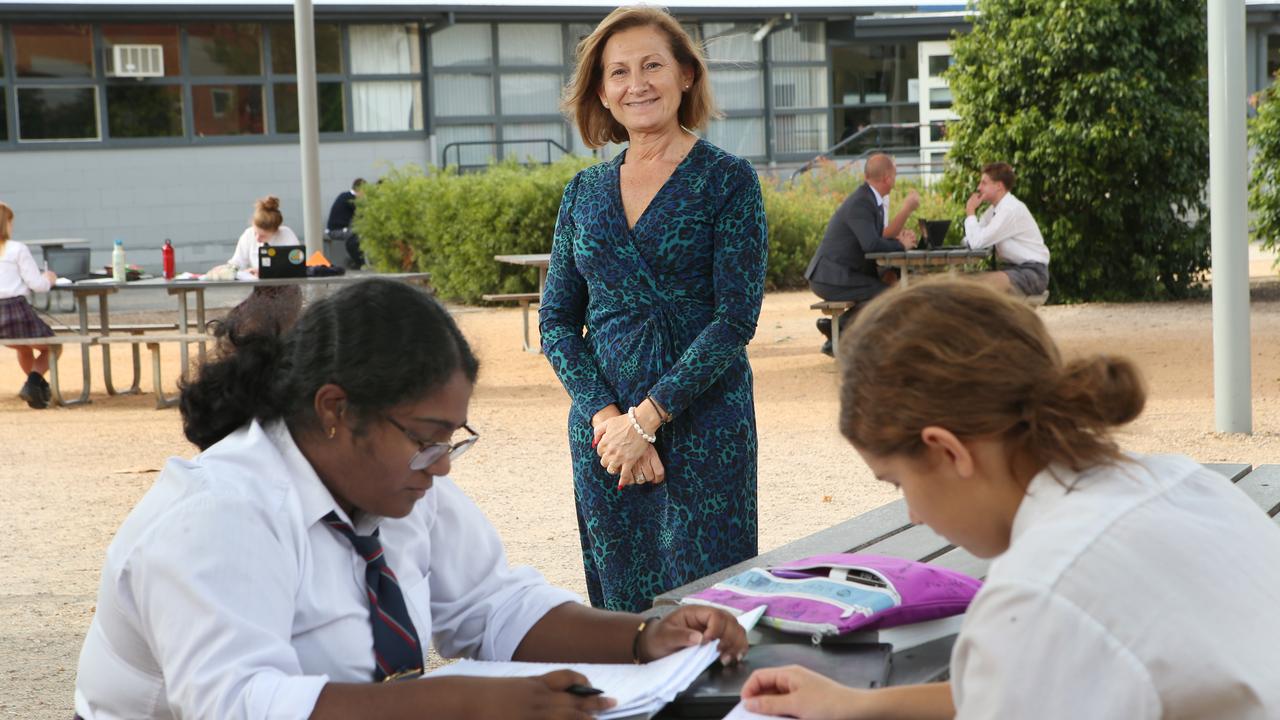 Ms Binnion also leads by example and doesn't use her mobile phone on school property.
"I think anyone can do it if we've done it, it takes a community to get behind it."
Not everyone agrees with the bans. Western Sydney University technology researcher and early childhood expert Dr Joanne Orlando wrote in online magazine The Conversation earlier this year that Australia should not ban mobile phones in schools because it's important to educate kids to live in the era* they are raised in.
"A good education for students today is knowing how to use technology to learn, communicate and work with ideas," she wrote.
"Banning students from using smartphones is a 1950s response to a 2018 state-of-play. Mobile phone use is a complex social activity and taking phones away will likely lead to underground* and hidden use by teens."
In the US, New York's mayor Bill de Blasio ended a phone ban in the city's schools in 2015, on the view that parents should be able to contact their kids.
EXTRA READING
Australia-first review into phones at school
Apple acts to help iPhone addicts
Call to ban smartphones in schools
GLOSSARY
adolescents: teenagers
Chromebook: a type of laptop
enforce: make sure the rules are followed
confiscation: removal of someone's property
era: a period in history
underground: secret

LISTEN TO TODAY'S STORY
QUICK QUIZ

1. What are some of the things President Macron wanted to help by banning devices?
2. Can French schoolchildren use phones at lunchtime?
3. Some French school students may be able to use phones. Which students?
4. Does Australia have a countrywide law like France's?
5. Has McKinnon Secondary College's ban been a success?
CLASSROOM ACTIVITIES
1. Disconnect to Connect
If you and your family can make a pact to disconnect from all screens (phones, TV, video games, ipads, computers) for 1-2 afternoons/evenings a week (negotiate the best time and day), what would it do for your family and your mind space? List your responses, whether they be positive or negative.
Now next to each point, mark it with either a P for positive or N for negative.
Do you have more Ps or Ns?
Is this something you could implement in your house? Could you possibly extend it to a disconnect day one day of the weekend?
Take your findings to your family.
2. Extension: Mobile phones improve student learning. Do you agree or disagree? Write a one-paragraph response giving your arguments for or against this statement.
Time: Allow 15 minutes
Curriculum Links: English, Digital Technologies, Health & Physical Education
VCOP ACTIVITY
After reading the article, with a partner, highlight as many connectives as you can find in pink. Discuss if these are being used as conjunctions, or to join ideas and create flow.
HAVE YOUR SAY: Should mobile devices be banned in Australian schools? If so, why? If not, why not? Use full sentences to explain your answers. No one-word answers.