Ever feel like your parents are watching your every move? Even when they are not with you?
Maybe they are.
One in three prying* parents have admitted to using Global Positioning System tracking apps to keep tabs on their kids while one in 10 would go so far as to consider microchipping* them with "tech implants".
And 40 per cent say they don't set any boundaries with how they use the surveillance* technology because they believe it's their "parental right" to know what's happening.
Experts are warning the implant technology is "tantamount* to tagging a dog" and could lead to serious trust issues.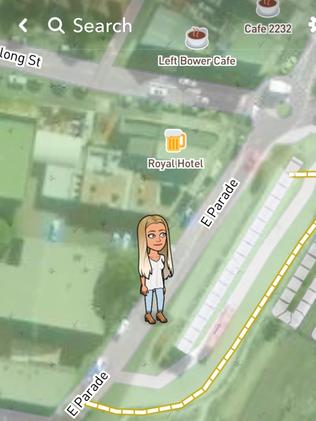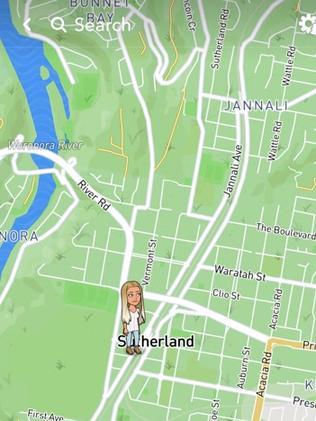 Of parents whose kids have a smartphone or smartwatch, 36 per cent use "Find my phone" or other GPS tracking apps to locate their kids, according to a survey of 1000 Australian parents by Real Insurance.
A further 33.5 per cent said they would consider tracking them even though they don't do so now.
Disturbingly, 10 per cent said they would consider medically approved tech implants — a chip under the skin to transmit the child's location and vital signs*.
Despite not being available or approved yet, Shanti Korporaal from Sydney-based microchip company Chip My Life has been flooded with calls from concerned parents wanting to get their kids the tracker implants.
"I get calls and emails from parents who are worried their child might be at risk of kidnap and ransom or want to keep track of them and make sure they're safe. We also hear from parents whose kids have an intellectual disability," she said.
"I've have mothers going, this (technology) is my last resort."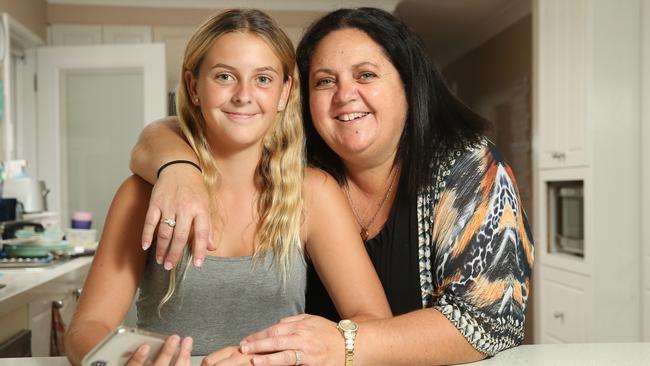 Child and adolescent psychologist Dr Michael Carr-Gregg said monitoring kids with microchips was "tantamount to tagging a dog", adding parents must stop treating them like "brainless creatures".
"They have to understand the greatest protection is in fact what's between the ears of their children," he said.
"It's preparing them for a variety of situations and giving them the confidence that they can cope, otherwise we'll see this continual wussification of a whole generation."
Australia's leading cyber safety expert Susan McLean said monitoring kids with implants was "ludicrous*".
She also criticised the use of GPS apps to track kids, describing it as "parenting by remote".
Heathcote mum Michelle Lister, 43, admitted she keeps tabs on 12-year-old daughter Jasmine using Find My Friends and Snapchat's location sharing feature.
"There's a very fine line between checking they're okay and spying on them but when they're 12, you have to make sure they're alright," she said.
Jasmine said she felt safer knowing her mum could see where she was at any given time.
"If I get in trouble I know she can find where I am and make sure I'm okay," she said.
GLOSSARY
prying: overly interested in someone's affairs
microchipping: placing a chip under the skin
surveillance: watching closely
tantamount: virtually the same as
vital signs: pulse rate, temperature, respiration rate, and blood pressure
ludicrous: ridiculous
LISTEN TO TODAY'S STORY

QUICK QUIZ
1. How many parents admit to using GPS apps to track their children?
2. What is a tech implant?
3. How does Michael Carr-Gregg describe the technology?
4. How does mum Michelle Lister track her daughter?
5. Does Jasmine agree or disagree with her mum spying on her movements?
CLASSROOM ACTIVITIES

1. Good idea or not?
Read the article carefully. List all of the reasons that you can find in the story that are FOR using tracking devices on kids. Then list all of the reasons that are AGAINST this. Write each reason in sentence form.
Time: Allow 25 minutes
Extension: Think about your answer. What is your opinion? Do you think parents should use devices to track kids? Write a letter, or a detailed online post to Kids News. Your letter or post should explain your point of view with examples and lots of details to convince your readers.
Time: Allow 25 minutes
Curriculum Links: English, Personal and Social Capability.
2. What's between your ears?
In the story, Dr Michael Carr Gregg says " the greatest protection is, in fact, what's between the ears of their children". What do you think this means? Write down your answer or ideas. Do you agree with him? Write down the reasons why ( or why not).
Time: Allow 15 minutes
Curriculum Links: Personal and Social Capability, English.
Extension: Use your answer to Question 2 to write the words for a radio ad for parents. Your ad should help parents to understand Dr Michael Carr Greggs message about kids. Write words, and maybe a jingle and music. You could record your ad.
Time: Allow 45 minutes
Curriculum Links: Media Arts
VCOP ACTIVITY
The glossary of terms helps you to understand and learn the ambitious vocabulary being used in the article. Can you use the words outlined in the glossary to create new sentences? Challenge yourself to include other VCOP (vocabulary, connectives, openers and punctuation) elements in your sentence/s. Have another look through the article, can you find any other Wow Words not outlined in the glossary?
IN ONE SENTENCE, TELL US WHAT YOU LIKE ABOUT TODAY'S STORY
Please do not use one-word answers. Explain what you enjoyed or found interesting about today's article. Use lots of adjectives.