Robots began replacing humans yesterday as Google showed off several new innovations* to take over everyday jobs, including making phone calls and driving cars.
In an amazing technology demonstration, the company showed how its digital assistant could pretend to be a human and talk over the phone so well that the person on the other phone had no idea they were talking to a machine.
Google unveiled* the technology at its annual conference, Google I/O. They also showed other artificial intelligence (AI) products that could write emails and drive cars.
But it was the phone calls made by machines pretending to be human that won gasps from the audience of 7000 people.
In two phone calls, the Google Assistant booked a haircut and tried to book a table at a restaurant, with the machine even mumbling "umm" and "mm-hmm" to appear more human. It could also adapt its answers when told the restaurant did not take bookings for fewer than five people.
Google chief executive Sundar Pichai said the technology, called Duplex, was designed so humans no longer had to talk to other people on the phone.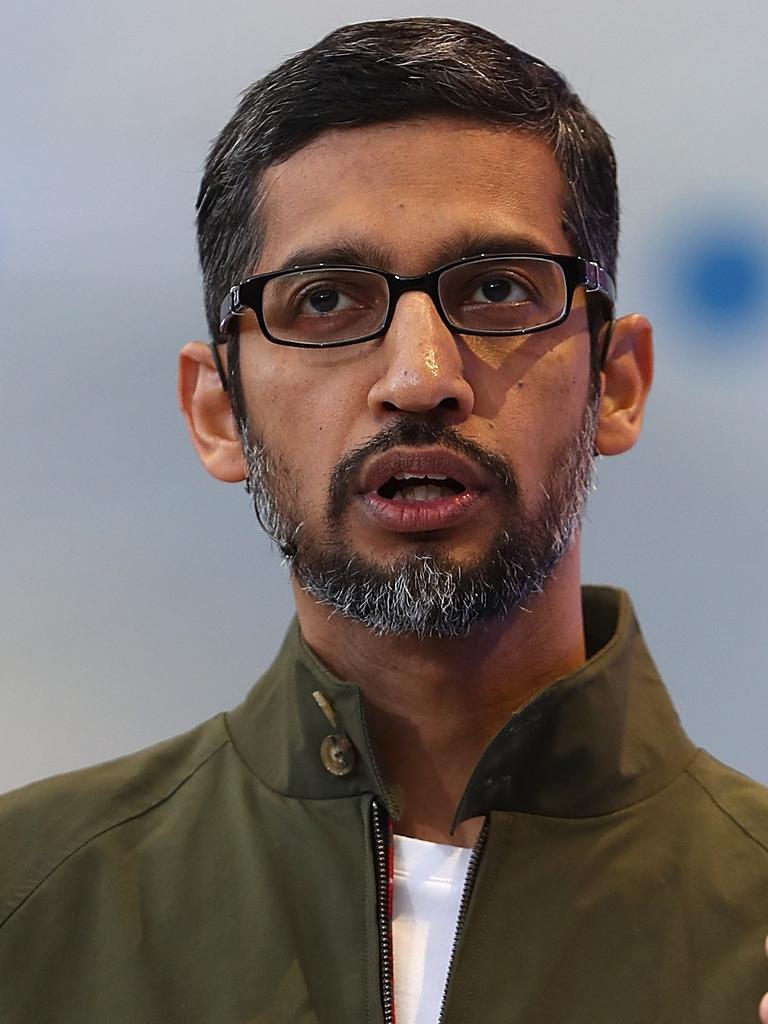 "Our vision for our Assistant is to help you get things done. It turns out a big part of getting things done is making a phone call," he said.
"The amazing thing is that our system can actually understand the nuances* of conversation. We've been working on this technology for many years. It brings together all our investments over the years in natural language understanding, deep learning*, text-to-speech."
The technology was made more realistic thanks to the addition of six new voices in the Google Assistant that use new technology to sound "closer to how humans speak — the pitch*, the pace*, even all the pauses that convey meaning," Mr Pichai said.
One of those voices will include that of All of Me singer John Legend.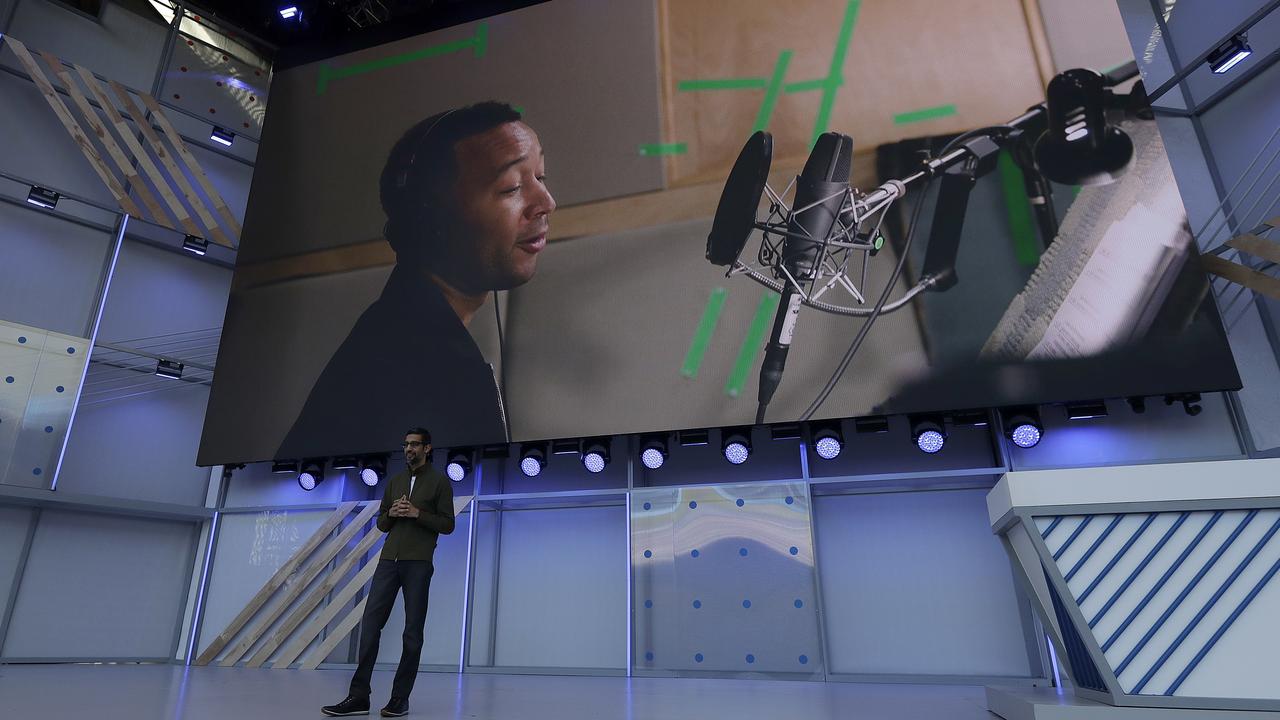 The technology doesn't warn recipients they are talking to a machine, but Google's Yaniv Leviathan said the company would "be experimenting with the right approach" before launch.
ANOTHER STORY YOU MAY LIKE: iPhone helps the deaf hear music
Mr Pichai also unveiled a new AI tool to automatically write emails for people, while Waymo's John Krafcik revealed plans to replace humans behind the steering wheel.
Waymo, a part of Google that uses self-driving car technology, will launch a fully autonomous* car service in Phoenix, in the US later this year that riders will be able to order as they would an Uber ride.
"Soon, everyone will be able to call Waymo using our app and a fully self-driving car will pull up with no one in the driver's seat to whisk them away to their destination," Mr Krafcik said. "And that's just the beginning."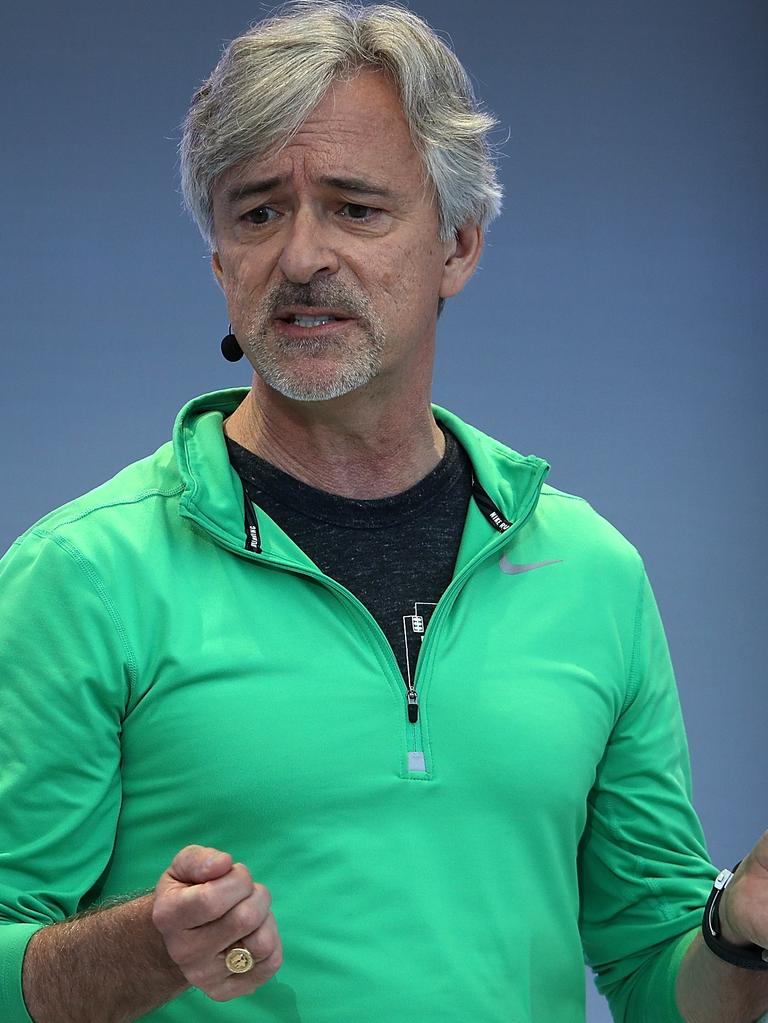 The future of self-driving technology is uncertain after recent crashes, however, with technology from both Tesla and Uber under investigation.
Google also revealed its Google Assistant would soon ask users to add "pretty please" to their requests to encourage manners in "bossy and demanding" kids.
GLOSSARY
innovations: improvements
unveiled: revealed
nuances: fine details
deep learning: a type of artificial intelligence, or machine learning
pitch: highness or lowness of sound
pace: speed
autonomous: without human help
LISTEN TO TODAY'S STORY
CLASSROOM ACTIVITIES
1. An innovation is something that is new or improved. List all of the new innovations that Google has created. For each innovation, write what is new or improved about it.
Time: Allow 20 minutes
Curriculum Links: Digital Technologies, English
Extension: In the story you have read about language and the things that make up human speech. Think about the ways that you can communicate without using words.
Create a script to tell a story. When you "tell" this story you can use anything except words.
Time: Allow 30 minutes
Curriculum Links: Drama
2. List all of the benefits (things that are good or helpful) of technology like the Google assistant that you can think of.
Then, list the disadvantages or problems that this technology could create.
Time: Allow 15 minutes
Curriculum Links: Digital Technologies
Extension: Do you think people should be warned when they are talking to technology, not a person? Give as many reasons as you can for your answer.
Time: Allow 20 minutes
Curriculum Links: Ethical capability
VCOP ACTIVITY
With a partner see if you can you identify all the doing words/verbs in this text.
Highlight them in yellow and then make a list of them all down your page.
Now see if you and your partner can come up with a synonym for the chosen verb. Make sure it still makes the context it was taken from.
Try to replace some of the original verbs with your synonyms and discuss if any are better and why.
Curriculum Links: English, Big Write and VCOP
IN ONE SENTENCE, TELL US WHAT YOU THINK ABOUT THIS STORY
Please do not use one-word answers. Explain what you enjoyed or found interesting about the article. Use lots of adjectives.