Technology has changed almost everything about the way we live, from how we travel and navigate to the ways we share information and take photos.
Modern technologies, smart phones and the internet mean tasks that once took days, weeks or months now happen instantly, at the press of a button or swipe of a screen.
Let's take a look at some examples of then and now: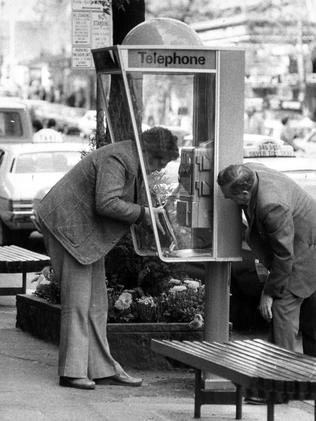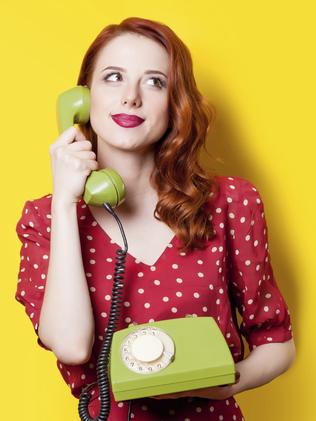 TELEPHONES
Phones have changed a lot since they popped up in Australian homes in the late 1950s.
Phones were originally screwed onto walls and attached with wires and cords. They used a circular dial with numbers that you had to turn to phone someone's number. Push buttons came in later.
People without a home phone or anyone out on the street were able to use a public or shared payphone in a phone box.
Mobile phones first became popular in the 1990s.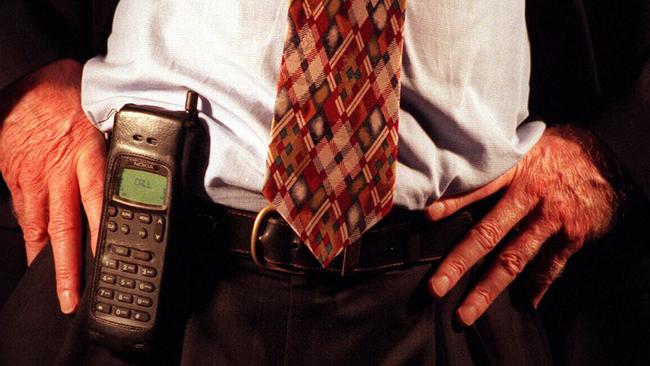 Since then smartphones have combined phone capability with instant messaging, internet access, cameras and navigation.
IMAGES
Not so long ago snapping a picture meant loading film into the back of bulky camera, taking a photo, finishing a roll of film (24 or 36 images) and then taking it to a camera store or pharmacy to be developed.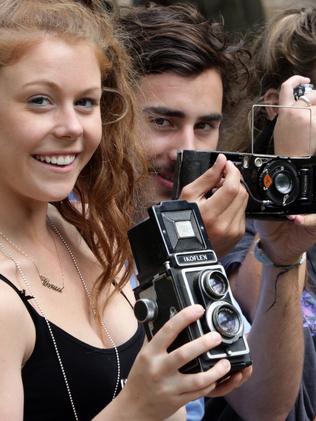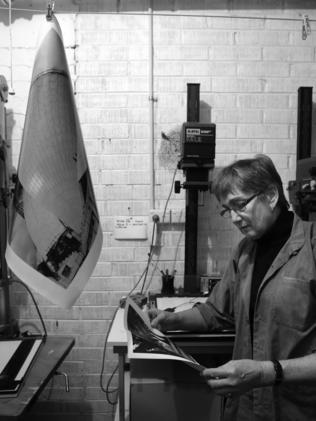 The only instant images were from polaroid cameras. Special film was stored within the body of the camera until a photo was taken and the image shot out and eventually revealed itself.
The arrival of digital cameras — and more recently, smartphones — mean endless images can be taken and stored at minimal cost.
VIDEOS
Long before movies and TV shows were streamed over the internet, they were played from VHS cassette tapes.
Millions of Video Cassette Recorder (VCR) units were sold in Australia between 1980 and the early 2000s. Videos made way for DVDs and Blu-ray disks, which have since mostly been eclipsed* by streaming services.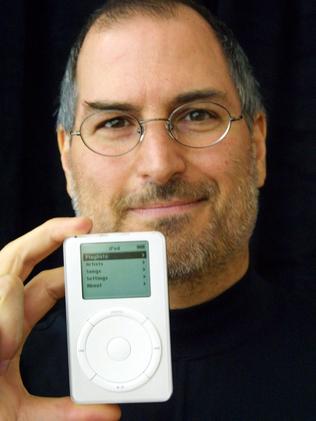 MUSIC
How we listen to music has also changed with changing technology.
From the late 1800s until the late 1900s, large, circular records were the most common way music was played. Even radio stations used records to play their music on air.
They were replaced by audiocassette tapes and then CDs, before digital music appeared.
When technology giant Apple released the first iPod in 2001 everything changed again.
Now streaming services provide near limitless song choices to anyone, anywhere, at any time.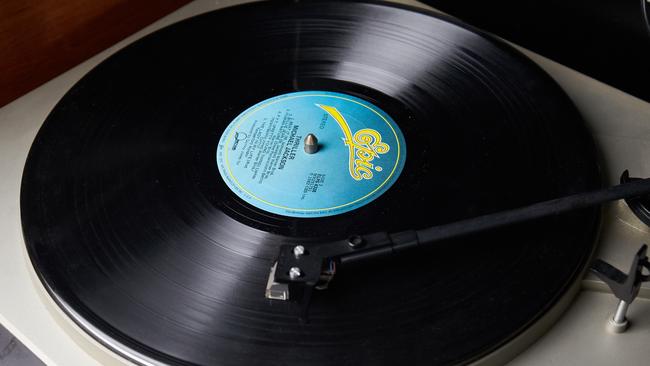 TRAVEL
International travel has taken off with the development of planes and commercial airlines.
But fewer than 100 years ago, it took Australians at least 40 days to travel to the UK by ship.
Travel was costly* and took a long time.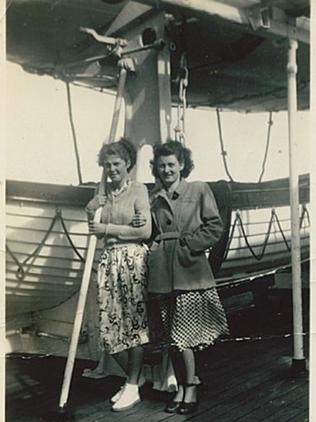 While GPS and digital maps are common in phones and cars, until a decade ago most vehicles had physical map books such as the Melway to help with directions.
WRITTEN COMMUNICATION
Before computers were invented all written communication was either handwritten or typed on a typewriter and either mailed by post or faxed using a fax machine.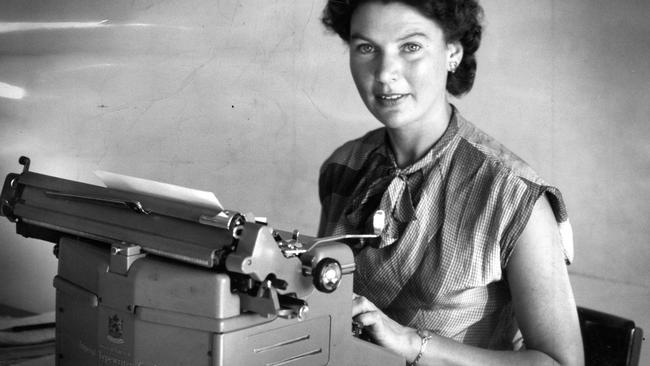 In some places pigeons were even used to carry letters, similar to the way they do in Harry Potter.
Sending letters overseas could take 1-2 weeks, but it was quickest and cheapest way to send an international letter was by Airmail. It took about a week to arrive, was on lightweight paper and restricted the writer to just two sides of one piece of A4 paper.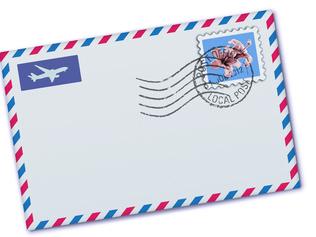 Emails and text messages are now fast and efficient* ways to communicate to people around the world. Messages can be sent and received almost instantly.
GLOSSARY
eclipsed: overtaken
costly: expensive
efficient: productive
LISTEN TO TODAY'S STORY
CLASSROOM ACTIVITIES
Activity 1. Then and now
Create a table with headings 'then' and 'now'.
Use the information in the article to write a couple of dot points for each of the items covered to show how things have changed over time.
Extension:
Have a think about how other things may have changed with the invention of new technologies and add some dot points about them to your table.
What about games, cooking and shopping?
Time: allow 20 minutes to complete this activity
Curriculum links: English, History

Activity 2. How things used to be
Write a list of questions you could ask a parent, grandparent or other older person to learn more about how these and other things have changed over their lifetime.
Extension:
Things will continue to change over your lifetime too!
Make three predictions about how the world will be different by the time you are 50.
Time: allow 20 minutes to complete this activity
Curriculum links: English, History, Critical and Creative Thinking
VCOP ACTIVITY
(Vocabulary, Connectives, Openers, Punctuation)

Up level it!
Find a basic sentence in the article and up level it.
1. Pick a basic word in the sentence and see if you can up level it to be more specific or higher level.
2. Add a connective and extend the sentence to give more information.
3. Enhance the opener of the sentence. You can add a new one, up level what's there or try shuffling the sentence order.
4. Make sure all the punctuation is correct and if appropriate use higher level punctuation to enhance the sentence.
Time: allow 20 minutes to complete this activity
Curriculum links: English, Big Write, VCOP
EXTRA RESOURCES
NEW iPhone TURNS YOUR FACE INTO AN EMOJI
UBER WANTS TO FLY YOU TO SCHOOL
ROBOT AWARDED SAUDI ARABIAN CITIZENSHIP
HOLDEN CLOSURE THE END OF AN ERA
IN A SENTENCE, SHARE YOUR THOUGHTS ON TODAY'S STORY
Kids News loves reading your best grammar, vocabulary and spelling.
We publish the best comments.