Texting is commonplace when we think about communicating today with billions of messages sent around the world each day.
But did you know it is 25 years since a 22-year-old sent the first text message to a mobile phone?
It was 1992 and Neil Papworth had been working at phone company Vodafone as a software engineer when he sent the text message to his director at his office Christmas party.
Sent from his computer, the message simply read, "Merry Christmas".
Despite sending the first text message, Mr Papworth said he can't take credit for the technology.
"Text messaging was not my idea or invention, I just happen to be lucky to have sent that first one," he told Sky News.
"It was limited* to 160 characters, but no one had yet invented text speak (txt spk) or emojis, and you could only send those very first texts from a computer to a phone, not the other way round."
Having seen all that has come after, Mr Papworth, now 47, believes texting has made the world a better place — even if it has caused some minor dramas.
"Billions of people started using it to exchange quick messages, whereas before they would have had to make a phone call," he said.
"Of course, it also introduced the danger of them concentrating on their keypad and screen, and not the road or lamppost."
Other ways people communicated in the past included sending telegrams, letters and faxes.
With more people turning their efforts to messaging on social media apps, Mr Papworth sadly believes text messages are dying a slow death.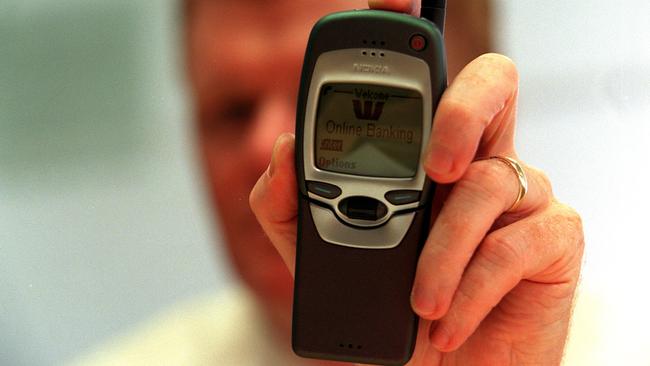 "It's inevitable*, really. Texting's demise* has been predicted for at least 10 years, but it took a lot longer than experts thought before usage started dropping," he said.
"So many people now have data plans and there's a great deal of choice of online messaging platforms available."
GLOSSARY
limited: restricted
inevitable: always going to happen
demise: death
LISTEN TO TODAY'S STORY
CLASSROOM ACTIVITIES

Activity 1. 160 characters
Can you write a very short summary of this story using no more than 160 characters, like the earliest text messages?
Each letter, number, punctuation mark and space counts as a character.
You may use text speak (shorter versions of words) to help you fit enough information within the character limit.
You might need to redraft your message several times to get it just right.

Extension:
Have another go at writing a message of no more than 160 characters.
This message should be to a family member or friend telling them about your day at school today.
Time: allow 15 minutes to complete this activity
Curriculum links: English

Activity 2. Comprehension
• Explain how and when text messaging began.
• What is one positive aspect of text messaging?
• Why can text messaging sometimes be dangerous?
• How has text messaging changed over the past 25 years?
• Explain why text messaging is expected to die out in the future.

Extension:
Text messaging is just one of the many ways that humans communicate with each other.
Make a list of as many other modes of communication as you can think of.
Try to include some unusual ways that most people wouldn't use on a daily basis or that were common in the past but are rarely used now.

Time: allow 25 minutes to complete this activity
Curriculum links: English, History
VCOP ACTIVITY
(Vocabulary, Connectives, Openers and Punctuation)

160 characters, but I have more to say!
The mobile phone companies are considering going back to limited character texts, much like Twitter.
Explain to the mobile phone companies some of the negatives that would possibly occur if we had to revert back to limited character texts.
Time: allow 15 minutes to complete this activity
Curriculum Links: English, Big Write, VCOP
EXTRA RESOURCES
GOING CASHLESS AT HI-TECH TUCK SHOPS
JUNIOR TECH TYCOON GOES GLOBAL
IN A SENTENCE, SHARE YOUR THOUGHTS ON TODAY'S STORY
Kids News loves reading your best grammar, vocabulary and spelling.
We publish the best comments.