A mini Melbourne has been built within popular video game Minecraft in a world-first education project to teach kids science, maths, archaeology* and engineering*.
Students will be tasked with unearthing artefacts in archaeological digs based on those at the sites of the current real-life Melbourne Metro Tunnel train project.
They will search for dentures*, medicine bottles, pencils and even old dice — all actually uncovered across the city — before analysing them at a digital lab*.
The 600,000 sqm Minecraft virtual city took the Victorian Department of Education more than six months to build.
It is based on 3D maps and includes digital versions of St Paul's Cathedral, Federation Square, the Yarra River and the Arts Centre.
Hidden in the city are 10 Easter eggs and a drop bear* in the Royal Botantic Gardens.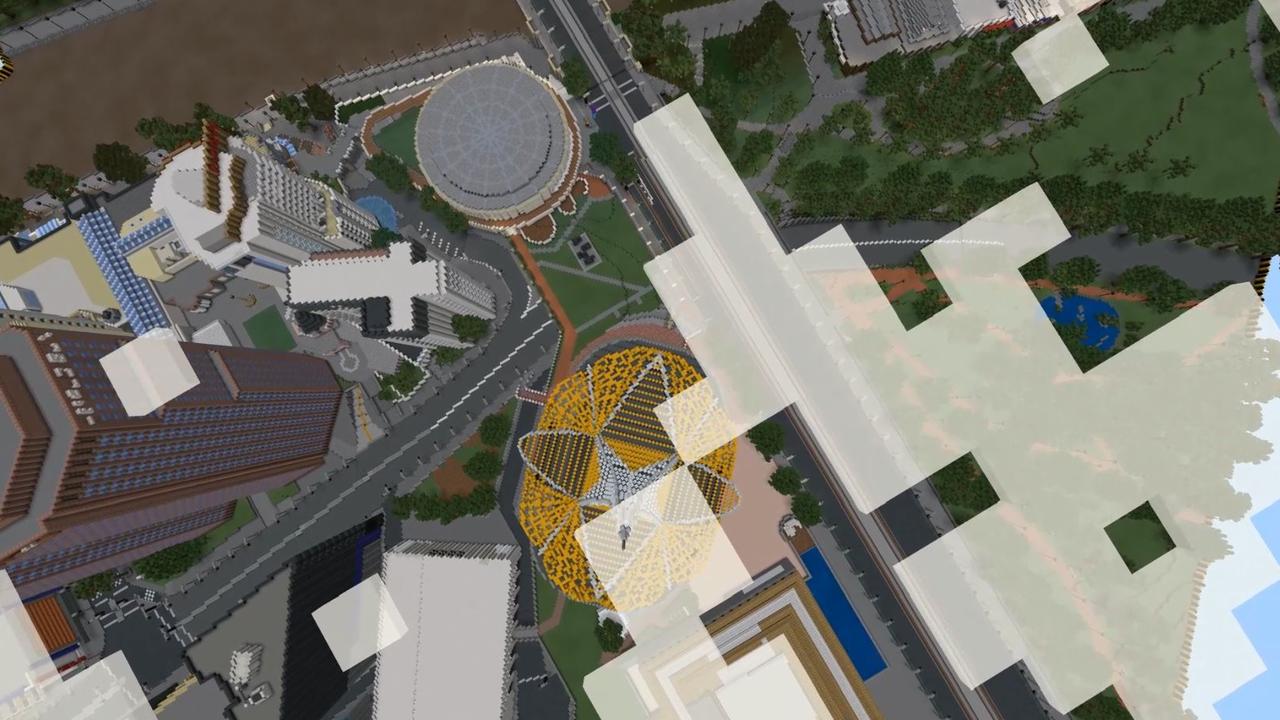 The department's "digital learning coach" Stephen Elford said the video game also contained serious lessons as well as fun.
"Students have to make decisions and live by those decisions," he said.
"There's the opportunity for students to break artefacts if they are digging too quick and, once it's broken, they can't fix it.
"They can then make that choice whether to keep digging fast and being reckless, or whether to slow down and dig slower and more carefully."
Minecraft is played by more than 154 million people worldwide. The Victorian government made a five-year deal last year with the game's owner, technology company Microsoft, to make an education version of the popular video game for Victorian government schools.
The version is also available to schools in other states with Minecraft Education Edition licences, including government and Catholic schools in South Australia and Western Australia and government schools in New South Wales and Queensland.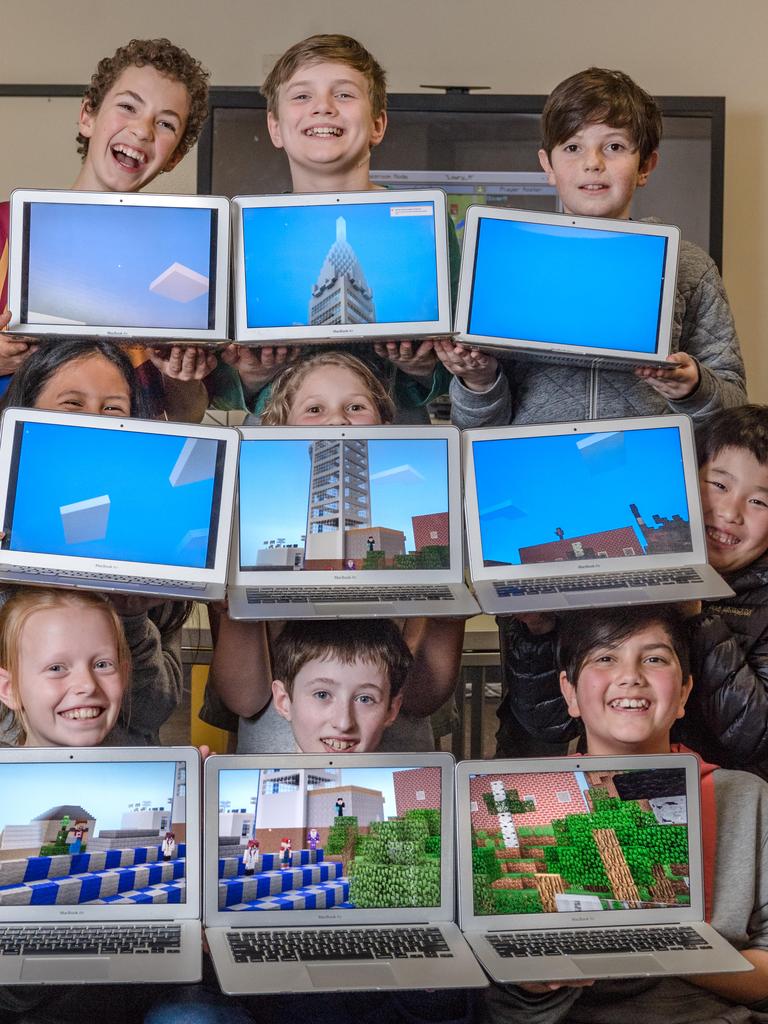 The Minecraft mini Melbourne has already been used to teach coding, science and maths, as well as humanities and geography at Numurkah Secondary College in central Victoria.
Year 8 student Chloe Wilson was able to change the time of day in search of wildlife more commonly spotted at sunrise.
"It's fun and the way I like to learn — hands on," she said.
"It is better than writing it all down because that just doesn't stick."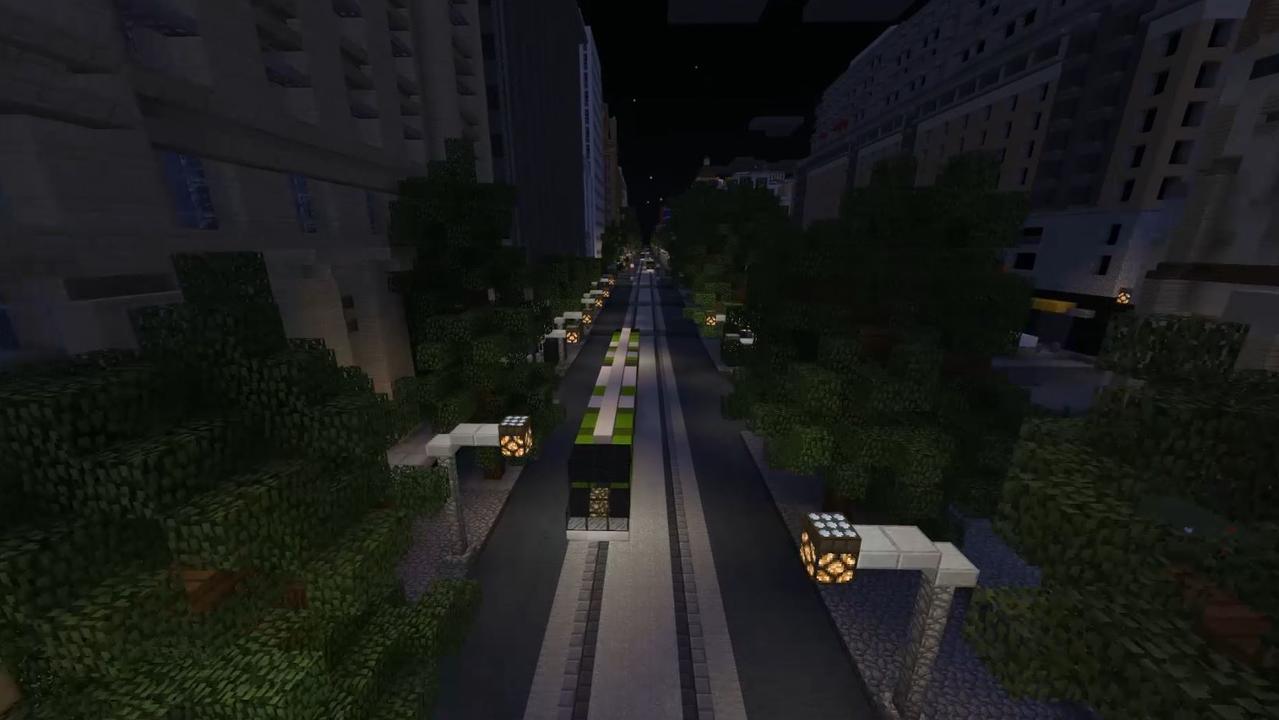 Victorian Education Minister James Merlino said that game-based learning had become a "well-established" tool in schools.
"It's about going beyond the textbooks," he said.
"When you think about jobs of the future — science, maths, technology, coding, critical and creative thinking — these are all things that are provided in this Minecraft program."
Games and education consultant Dr Bron Stuckey compared Minecraft to the virtual equivalent of building with Lego.
"You're building the world, you're creating the path, you're creating the adventures — you're in control of what is happening," she said.
"The coding side of it is brilliant because the kids are beginning to design code that creates things in the world.
"They are seeing immediate effect for the code that they are creating, and it's not code for code sake.
"It's code to actually understand the mathematics and engineering of something."
VIDEO: Take a tour of Leafy Sea Dragon National Park, an award-winning Minecraft creation from students at Linden Park Primary School, SA
Minecraft-created national park
GLOSSARY
archaeology: study of human activity through finding and testing artefacts
engineering: branch of science and technology to do with design and building engines, machines and structures
dentures: false teeth
lab: short for laboratory, where science tests are done
drop bears: a joke version of a koala that drops from trees and eats people
EXTRA READING
Google's virtual reality Uluru
QUICK QUIZ
List three things you could look for in the game.
What is one of the "serious lessons" in the game?
How many people play Minecraft around the world?
Who is James Merlino?
Why is Lego mentioned?
LISTEN TO THIS STORY
CLASSROOM ACTIVITIES
CLASSROOM ACTIVITIES
1. Create a storyboard
Game designers use storyboards to plan their games. They also write a storyline for the game. This is a detailed outline of everything that happens and can happen in the game. Imagine you have been chosen to create a special version of a short video game set in your local community. Design the storyboard or write the storyline for one level or section of your game.
Time: allow 45 minutes to complete this activity
Curriculum Links: English, Visual Communication Design, Media Arts
2. Extension
In the story you have read about all of the great things students can learn from online games like Minecraft. Staying safe when you are online is very important, too. Think about what 'staying safe online means'. List all the things you can do to make sure you stay safe online. Design a poster or online advertisement that will help other students play video games, use the internet and social media safely.
Time: allow 45 minutes to complete this activity
Curriculum Links: Visual Communication Design, Personal and Social Capability
VCOP ACTIVITY
After reading the article, with a partner, highlight as many connectives as you can find in pink. Discuss if these are being used as conjunctions, or to join ideas and create flow.
HAVE YOUR SAY: Do you think playing this game is educational? Are you keen to try it?
No one-word answers. Use full sentences to explain your thinking. No comments will be published until approved by editors.