Humanoid robot Apollo works in a factory alongside people
A robot with human features has started working at a factory alongside people for the first time as tech companies race to produce robots that can perform household chores
Meet Apollo, the factory robot. Picture: Apptronik
A "humanoid" robot has landed a job working alongside humans at a factory for the first time.
"Apollo the autobot" has two arms, two legs and two eyes and is an average human height of 5-foot-8 or 172cm.
The robot's current job is to lift boxes and containers and move them around the factory, but its designer, Apptronik, says future versions could be used to do chores around the home.
While robotic machines are already used to sort grains, help doctors and police officers in training and vacuum the floor, Apollo is the first human-like robot to be put to work in a human job.
Apptronik said the robot was given human features such as arms and legs to help people feel more comfortable working with it.
The robot only does basic tasks at the moment, but it will offer more and more features as the technology is developed.
Apollo's job is to move boxes around the factory. Picture: Apptronik
"It's a software update away from a new feature or functionality," Apptronik CEO Jeff Cardenas told the news site Axios.
Apollo may even one day help with housework — like Rosie from the 1960s animated TV series "The Jetsons."
"Long term, really the sky's the limit in terms of what these types of systems will be able to do," Cardenas said.
At the moment, Apollo's battery only lasts four hours, which means it has to do half day shifts compared to its human co-workers, who tend to work eight hours a day.
Cardenas said that his company has built two Apollo robots so far and are currently building four more.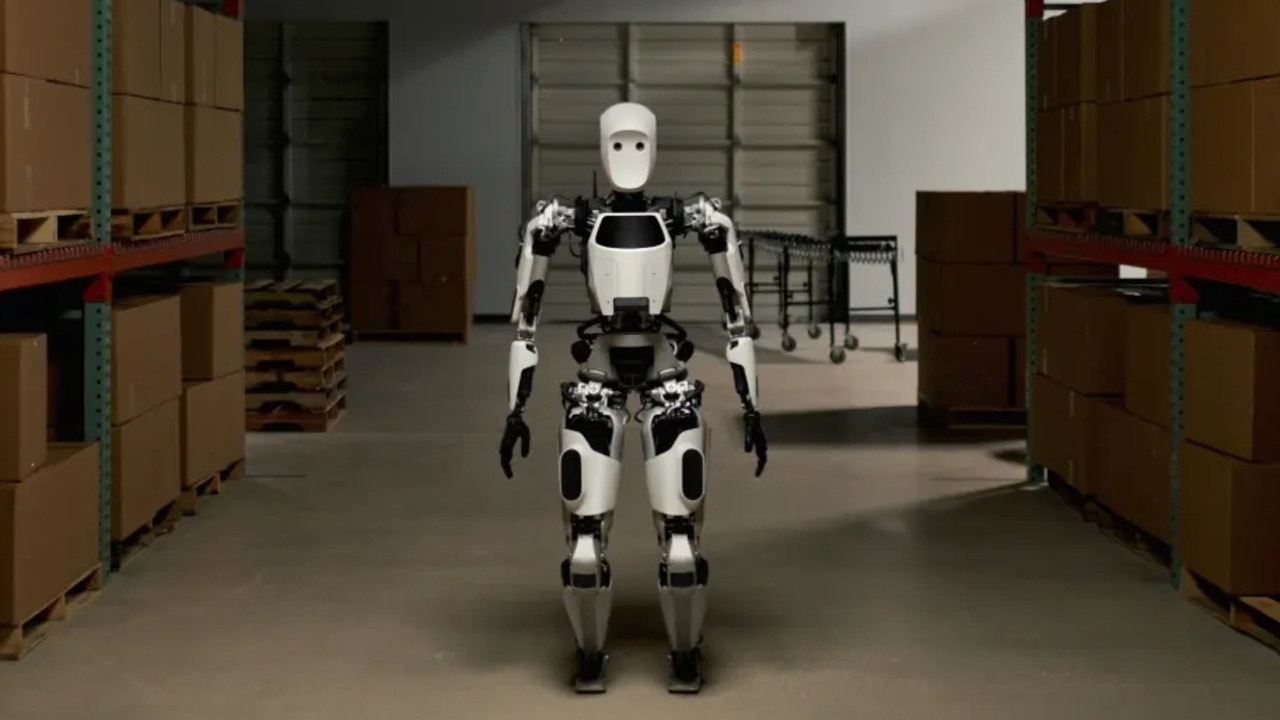 Apollo is the first robot with human features to work alongside people. Picture: Apptronik
"Science fiction has promised us these for a long time," Cardenas told Axios.
Apptronik plans to produce less than 100 test versions that companies can try out before it starts producing the final version in 2024.
Economists believe once robots like Apollo are mass produced and introduced into the market, they could be used to fill jobs in aged care, manufacturing and security.
Other companies in the race to build human-like robots include Tesla, Boston Dynamics, Samsung Electronics and Hanson Robotics.
Last year, Tesla said it was planning to have "thousands" of humanoid robots within its factories.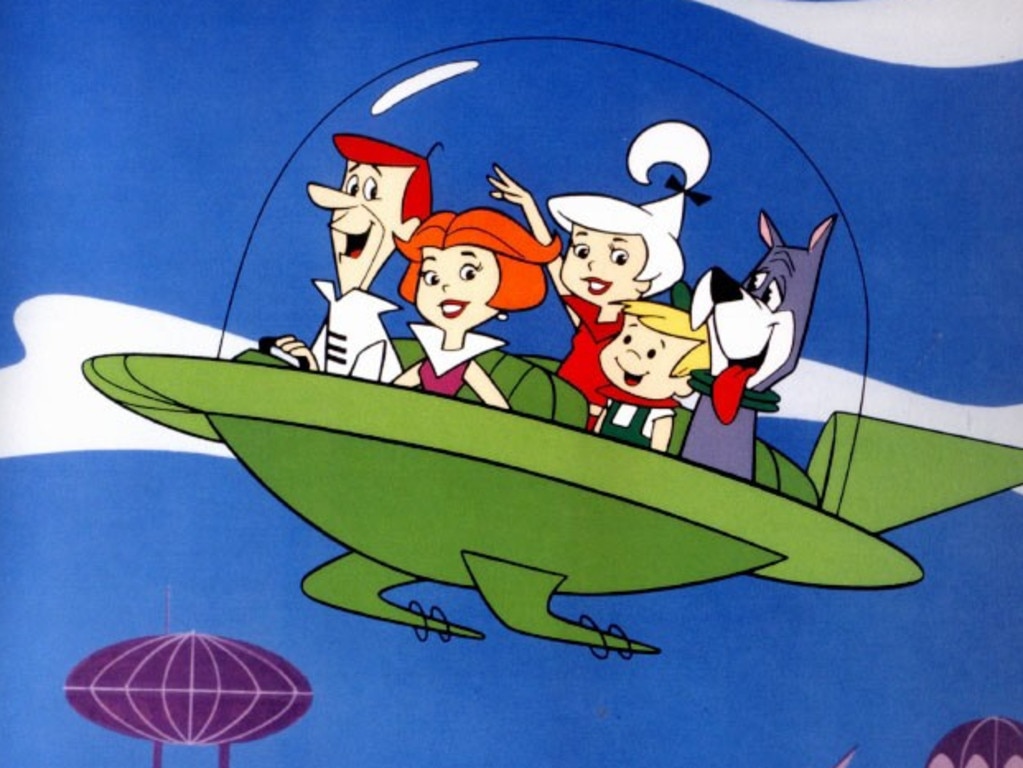 The 1960s TV cartoon The Jetsons was set in a futuristic world …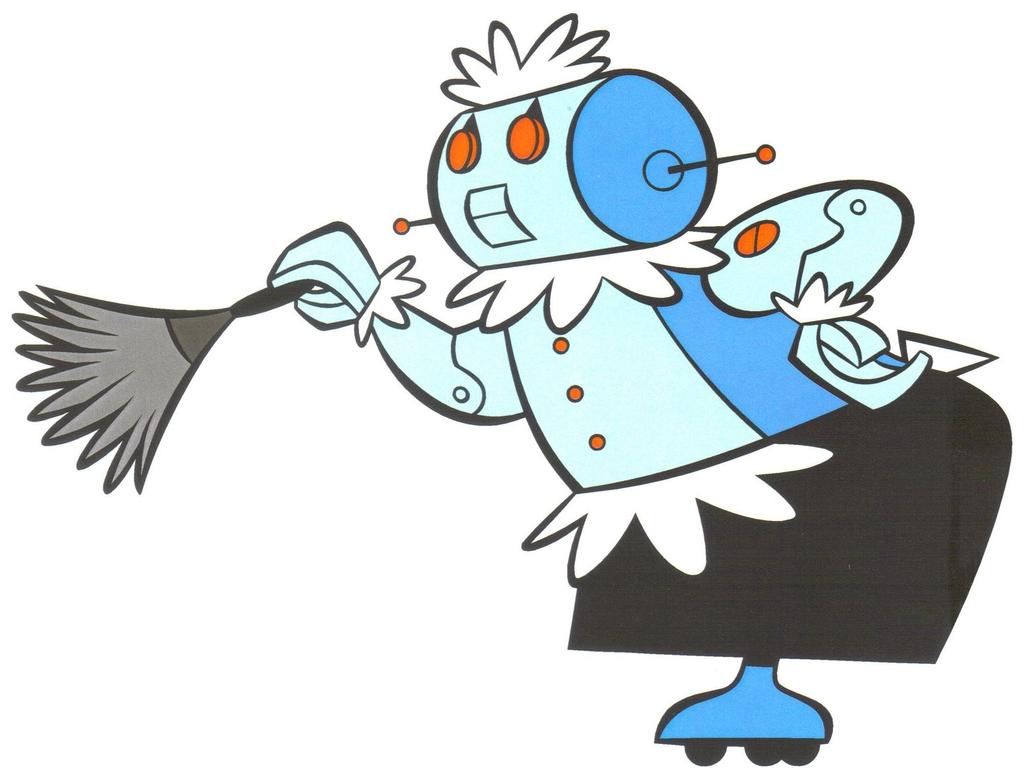 … where families had robot maids like Rosie the robot.
Last year Tesla unveiled its robot "Optimus," which is said to be learning to navigate on its own, sense the world around it, and pick things up on its own.
Boston Dynamics unveiled "Atlas," considered the world's most advanced humanoid robot which has proven capable of walking, dancing, backflipping, and vaulting.
Last year, Goldman Sachs published a report predicting humanoid robots could be affordable for use in factories between 2025 to 2028, and in homes between 2030 and 2035.
This story was originally published by the New York Post and is reproduced here with permission.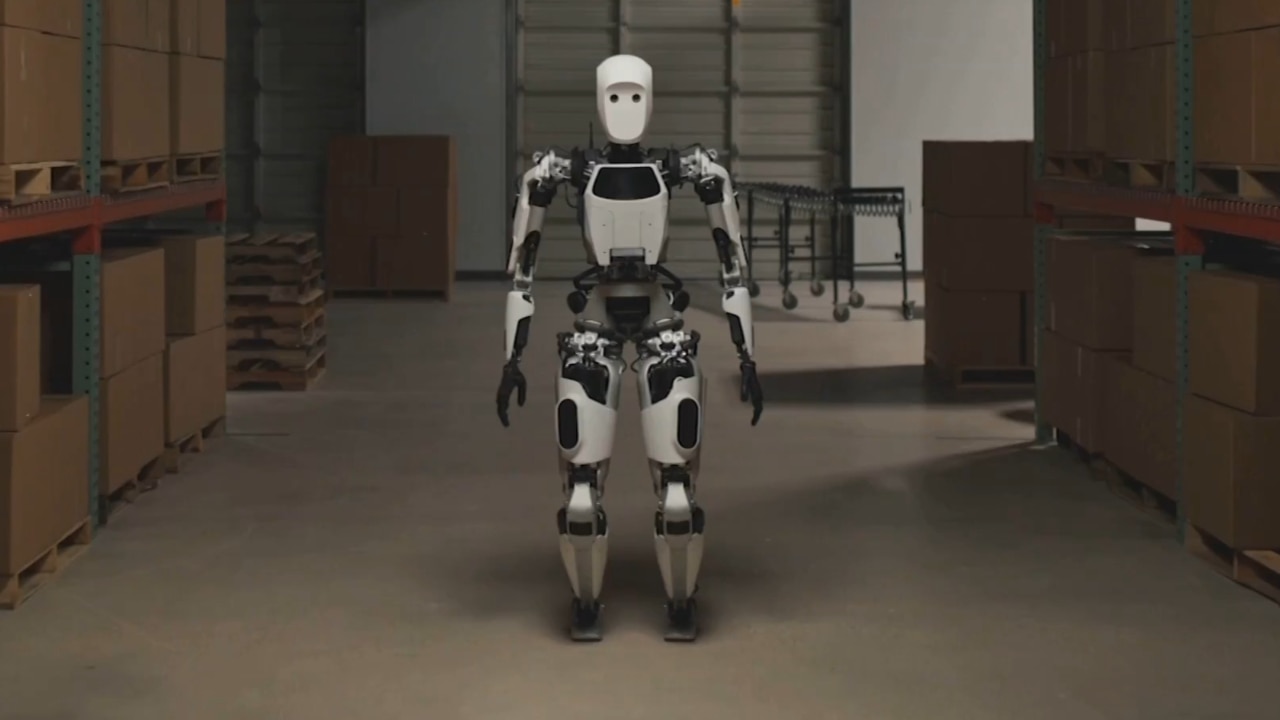 POLL
GLOSSARY
humanoid: looking similar to a human
functionality: what a piece of tech can be used for
co-workers: people who work together in the same company or team
mass produced: when something is produced on a large scale
manufacturing: making products
economists: people who study money and the way it is used in society
navigate: find your way around
vaulting: a gymnastic sport where you run and jump over a vault or low box
EXTRA READING
Robots helping sick kids beam into school
Lifelike robot chats with humans
AI is helping humans talk to animals
QUICK QUIZ
1. What does Apollo do in his job?
2. What could future versions of Apollo be used for?
3. Why was Apollo given human features?
4. What are the names of two companies working on humanoid robots?
5. When could humanoid robots be affordable enough to use in homes?
LISTEN TO THIS STORY
CLASSROOM ACTIVITIES
1. Classroom autobot
Create a design for an autobot that could help in your classroom. Use information in the story to help you to design a robot that could be useful and that kids (and teachers) would be comfortable with.
Time: allow 30 minutes for this activity
Curriculum Links: English, Digital Technologies, Design and Technologies
2. Extension
Why is it harder for the Apptronik team to create a robot that could do chores around the home than one that can move boxes in a factory? Write a list of reasons.
Time: allow 15 minutes to complete this activity
Curriculum Links: English, Digital Technologies, Design and Technologies
VCOP ACTIVITY
Imaginative dialogue
Imagine you were there during the event being discussed in the article, or for the interview.
Create a conversation between two characters from the article – you may need or want to include yourself as one of the characters. Don't forget to try to use facts and details from the article to help make your dialogue as realistic as possible.
Go through your writing and highlight any punctuation you have used in green. Make sure you carefully check the punctuation used for the dialogue and ensure you have opened and closed the speaking in the correct places.