A CYBER attack has struck 200,000 people in at least 150 countries, including Australia.
The massive attack on people's computers is unprecedented* and is mostly sweeping across Europe, but Australia's Cyber Security Minister Dan Tehan said three Australian businesses had been affected.
The attack is being called ransomware because users are being blocked from access to their computers until they make a payment to the attackers.
The ransomware locks down computers and has been demanding payments of $US300 ($AU406) to $US600 ($AU812) to restore access.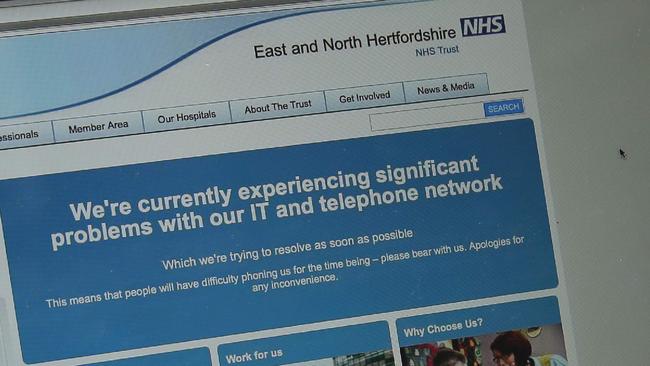 The ransomware attack struck the British National Health Service, along with computer networks of companies and other organisations in dozens of other countries in Europe.
A number of hospitals in England and Scotland were forced to cancel procedures after hospital systems were frozen in the attack, preventing doctors from accessing patient records. Spanish telecommunications giant Telefonica and US delivery service FedEx were among the businesses affected.
US President Donald Trump has ordered an emergency meeting to assess what security threat the global computer ransomware attack poses and to identify who is responsible for the attack.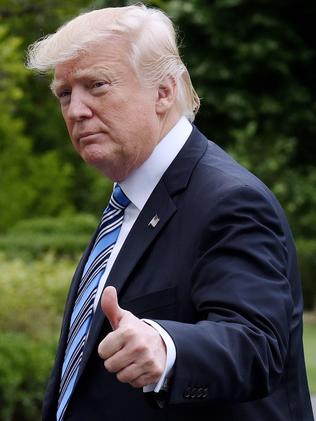 Cyber Security Minister Dan Tehan said the attack was a good reminder for Australians to ensure they did everything possible to be cyber secure.
"People have to be aware that the impact of ransomware at the moment on the Australian economy* each year we estimate conservatively* at around a billion dollars," he said.
"We have seen an attack across Europe in particular which has increased the scale of these events.
"We haven't seen the like of this before but ransomware is occurring here in Australia."
WHAT TO DO
Special adviser to the Prime Minister on Cyber Security Alastair MacGibbon said the first thing Australians should do when they next log on to their computer is to update their Microsoft software.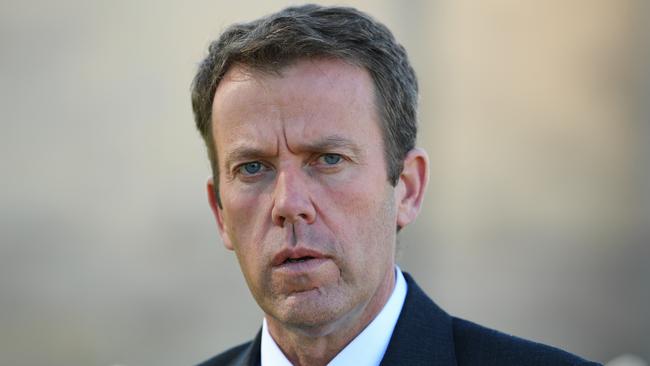 They should do this before they open their emails or other programs.
This is because the virus may be spreading via email attachments or trusted websites. If you don't open or click on to the infected sites then you won't be impacted, he told the ABC.
He said it was unclear so far how it had started but ransomware generally spread via a few different methods.
Mr MacGibbon said the virus also had wormlike features that looked for other vulnerable* systems once it's embedded in your computer, which means it can spread to other computers in a network.
He said it was important to regularly update software, and not just when there was a threat.
If you are not sure if your computer's software is up to date, you can easily check with these steps:
1) Select the Window icon at the bottom left of the screen known as the Start button.
2) In the search box, type "Update" and then in the list of results, click "Windows Update".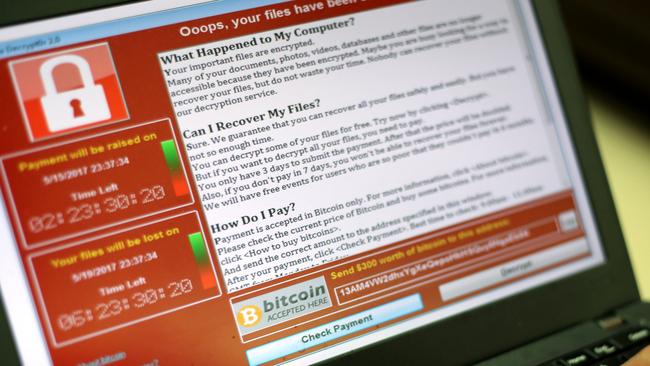 3) Click "Check for updates" and your computer will run a test to find any updates.
4) If it says your device is up to date, you have the latest software available and you should be safe.
GLOSSARY
unprecedented: never before seen
conservatively: at a minimal estimate
economy: money system
vulnerable : at risk
LISTEN TO TODAY'S STORY
CLASSROOM ACTIVITIES
Activity 1. Cyber Attack
After reading the article on the cyber attacks, answer the following questions in as much detail as possible.
Try to incorporate the question in your written answer and ensure you use full stops and capital letters.
— What is the Ransomware cyber attack?
— How many and which countries has it affected so far?
— What major companies has it affected so far?
— How many people has it affected?
— What have been some major affects of this cyber attack?
— What should Australians do to prevent this attack affecting their computer?
Extension:
Write a list of instructions for people who are not very computer literate on how to update computer settings and protect themselves from this cyber attack.
Time: Allow 30 minutes to complete this activity
Curriculum links: English, Digital Technologies
Activity 2. Cyber Smart Kids
Complete the cyber smart kids quiz to learn about being smart online. Go to the website https://www.esafety.gov.au/kids-quiz/ and complete it with a friend.
Read and listen to the explanations given to you on whether your answers are correct or not.
Extension:
Design a poster giving kids tips/rules for how to be safe online.
Time: Allow 40 minutes to complete this activity
Curriculum links: Digital Technologies, English, Personal and Social
VCOP Activity
(Vocabulary, Connectives, Openers and Punctuation)
Headlines
Headlines are a great way to capture the attention of a reader to encourage them to read the article. They often use a play on words.
Create three exciting headlines for this article to practise your vocabulary.
Time: allow 10 minutes to complete this activity
Curriculum Links: English, Big Write and VCOP
EXTRA RESOURCES
UNLOCK IPHONE 8 WITH YOUR FACE
SHOULD KIDS UNDER 14 HAVE PHONES?