Ever had an idea for something new that you think the world would go crazy for?
Maybe it's a new robot that will do all your chores, a new type of app or maybe it's a new hair product.
Starting small and thinking big is how some of the world's biggest companies started out ….. in fact, some of the largest and best known companies started with creators working in garages because they didn't have the money for office space.
We are talking big name companies here — Disney, Google and HP just to name a few.
Experts believe future jobs will require students of today to think creatively and innovatively* to come up with the ideas of tomorrow.
Let's look back at how five world-famous inventors like cartoon creator Walt Disney began their global empires.
1. DISNEY
The Walt Disney Company, famous for movies such as Bambi, Frozen and The Lion King, started in 1923 in a garage owned by Walt Disney's uncle. The rent was just $10 a month.
Walt Disney used the building as a studio and here, with his brother Roy, he made a series of short cartoon films called the Alice Comedies. These short films would go on to become Alice in Wonderland.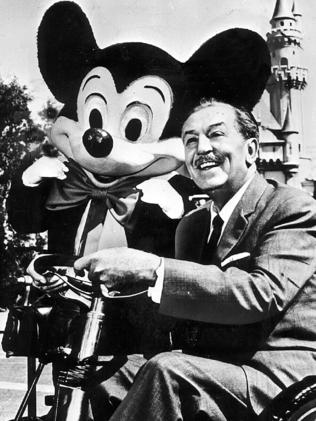 After moving to several bigger buildings, the famous character of mickey mouse was created.
Then in 1937, Disney's first full-length animated feature, Snow White and the Seven Dwarfs, was released to critical acclaim and worldwide success. In order to expand and meet the expectations of his audience, Walt Disney saw a need to increase the size of his studio. With profits from Snow White, he made a deposit on 51 acres of land in Burbank and began designing a modern studio specifically for the purpose of making animated films.
Disney is still in this location today.
2. HP
When Bill Hewlett and Dave Packard met as engineering* students in the 1930s at Stanford University in the US they had a dream to start a technology company of their own.
They moved into a house at Palo Alto in California and the landlady* told them they could use a small shed out back as a workshop.
In that tiny one-car garage, they first produced a medical device that produced heat and they sold it to a Palo Alto clinic. Another device they invented helped astronomers at the nearby Lick Observatory set a telescope accurately. And there were other inventions, too, some of them a bit more unusual — a harmonica tuner and an electric eye for automatic toilet flushing.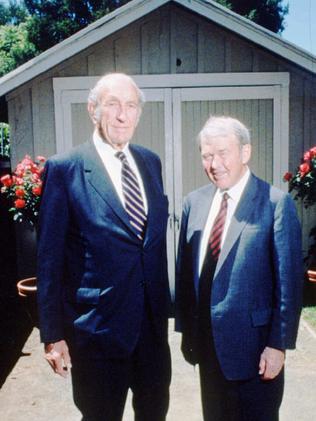 Their first big breakthrough was a device to measure sound frequencies: the resistance-tuned
audio oscillator, which sparked HP's first product line.
Packard and Hewlett sold eight Model 200B oscillators to the Disney company, which needed new ways to monitor sound for its landmark movie Fantasia, to be released in 1940.
Now with just over $500 between them, the pair made their partnership official on
January 1, 1939, deciding the order of the company name — Hewlett-Packard Company — by a coin toss.
The original garage is still there today and is considered the birthplace of the Silicon Valley, the area famous for creating innovative products and being the home of hi-tech companies such as Google and Apple.
HP is famous for its laptops, computers, printers, gaming products and scanners.
3. GOOGLE
The Google story began in 1995 at Stanford University in the US. Larry Page was considering attending Stanford and Sergey Brin, a student there, was asked to show him around. They fought the whole time on that tour but later struck up a friendship and, working from their dorm rooms, they built a search engine that used links to determine the importance of individual pages on the World Wide Web*.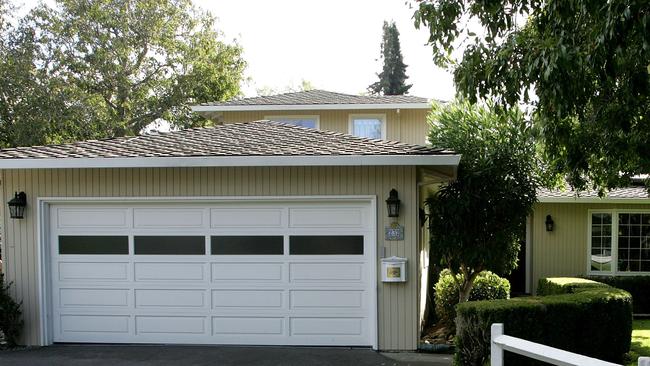 They called this search engine Backrub. Thankfully they later changed it to Google!
Over the next few years, Google caught the attention of not only the university community, but Silicon Valley investors* as well. In August 1998, Google Inc. was officially born. With investors giving them $100,000, the team moved to their first office — a garage in suburban Menlo Park, California, owned by Susan Wojcicki (now the boss of YouTube).
The pair continued to develop the search engine and it quickly attracted a loyal following and more investors.
Today, with more than 60,000 employees in 50 different countries, Google makes hundreds of products used by billions of people across the globe, from YouTube and Android to Smartbox and, of course, Google Search.
4. AMAZON
When Jeff Bezos decided to switch his finance background for selling books, he headed to the garage in his rental house near Seattle in the US and dreamt up one of the world's biggest businesses.
Amazon — as we know it today — was originally called Cadabra because Bezos thought his idea was magical like the word abracadabra.
Thankfully he ditched that and named the company Amazon after the world's biggest river.
Bezos's first retail item in 1994 was books, which he shipped to customers all over America from his garage.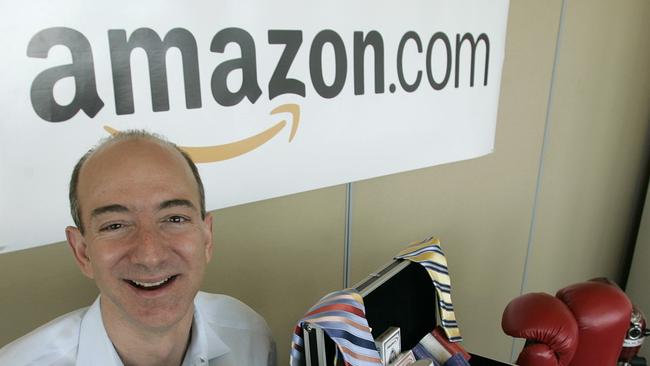 From those humble* beginnings, the company has gone on to rule the world of online shopping and employ more than 125,000 people.
Amazon now sells books, music, TV shows, outdoor furniture, household goods, electronic accessories and food such as organic* coffee.
"Our customers are loyal to us right up until the second somebody offers them a better service," Bezos says. "And I love that. It's super-motivating for us."
He must be doing something right, Amazon is worth more than $13 billion.
5. MATTEL
Mattel Creations, which is famous for toys including Barbie and Hotwheel cars, was started in 1945 by Harold "Matt" Matson along with Ruth and Elliot Handler.
Working out of a small garage workshop in southern California, Mattel's original products were wooden picture frames.
Mr Handler developed a side business by building dollhouse furniture with the scraps of the wood left over from the picture frames.
But real success came when the Barbie doll they created was introduced in 1959 becoming the company's best selling toy ever.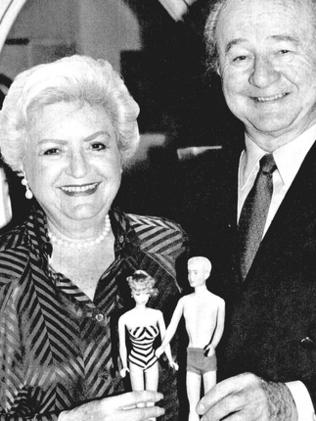 In 1960, Mattel introduced Chatty Cathy, a talking doll that revolutionised* the toy industry due to its pull string talking mechanism and it also made them a lot of money.
Mattel has been responsible for some of the biggest toy hits of the past 75 years including Cabbage Patch dolls, Disney princess dolls such as Elsa and Cinderella, Winnie the Pooh dolls, He-man action figures and, of course, the many different types of Barbie and Ken dolls. .
Mattel is said to be worth almost $6 billion.
GLOSSARY
innovatively: introducing something new
engineering: science and technology concerned with the design, building, and use of engines, machines, and structures.
landlady: a woman who rents out accommodation.
World Wide Web: information system on the internet
investors: a person or organisation that puts money into property or businesses
humble: being modest and not talking yourself up
organic: food produced with chemicals or pesticides
revolutionised: to change something significantly
LISTEN TO TODAY'S STORY
CLASSROOM ACTIVITIES
1. Then and now
Create a table, based on the example below, that summarises how each of the companies featured in this article began and what they are doing now.
| | | |
| --- | --- | --- |
| | HOW IT ALL BEGAN | TODAY'S SUCCESS |
| DISNEY | | |
| HP | | |
| GOOGLE | | |
| AMAZON | | |
| MATTEL | | |
Fill in the rest of the table using your own words based on the information in the article.
Extension: Think creatively to come up with an idea for the next big product for each of these companies. The product should relate to what they currently do but be in some way new or different.
Time: Allow 30 minutes
Curriculum links: English
2. Transporting goods
Choose one of the companies from the list. Draw a story board to visually represent the way the company has changed over time from their humble beginnings, through the evolution of their working space and products, to arriving at their present day success.
Extension: How well do you know the five companies in the article? Have a go at drawing each of their logos and then look them up to see if you were correct.
Time: Allow 20 minutes
Curriculum links: English
VCOP ACTIVITY
After reading the article, with a partner, highlight as many pieces of punctuation as you can find in green. Discuss how these are being used, where and how often. What level of the punctuation pyramid is the journalist using in this article?
IN ONE SENTENCE, TELL US WHAT YOU THINK ABOUT THIS STORY
Please do not use one-word answers. Explain what you enjoyed or found interesting about the article. Use lots of adjectives.