Face-recognition technology has identified unknown World War I soldiers in photos, more than 100 years after the photos were taken.
The world-first project by the Australian War Memorial (AWM) and tech company NEC Australia used the technology to match unknown soldiers photographed in 1916 in France to already identified soldiers in the AWM photo collection.
The photos of the previously unidentified soldiers were taken by husband and wife photographers the Thuilliers, in their home village of Vignacourt, a rest stop for soldiers just behind the Western Front battle lines in Northern France.
The images are on glass negatives* and were some of almost 4000 uncovered in a wooden chest in the attic of the Thuillier's former farmhouse in 2011.
AWM considers it to be one of the most precious visual records reflecting the service and sacrifice of Australian soldiers in World War I.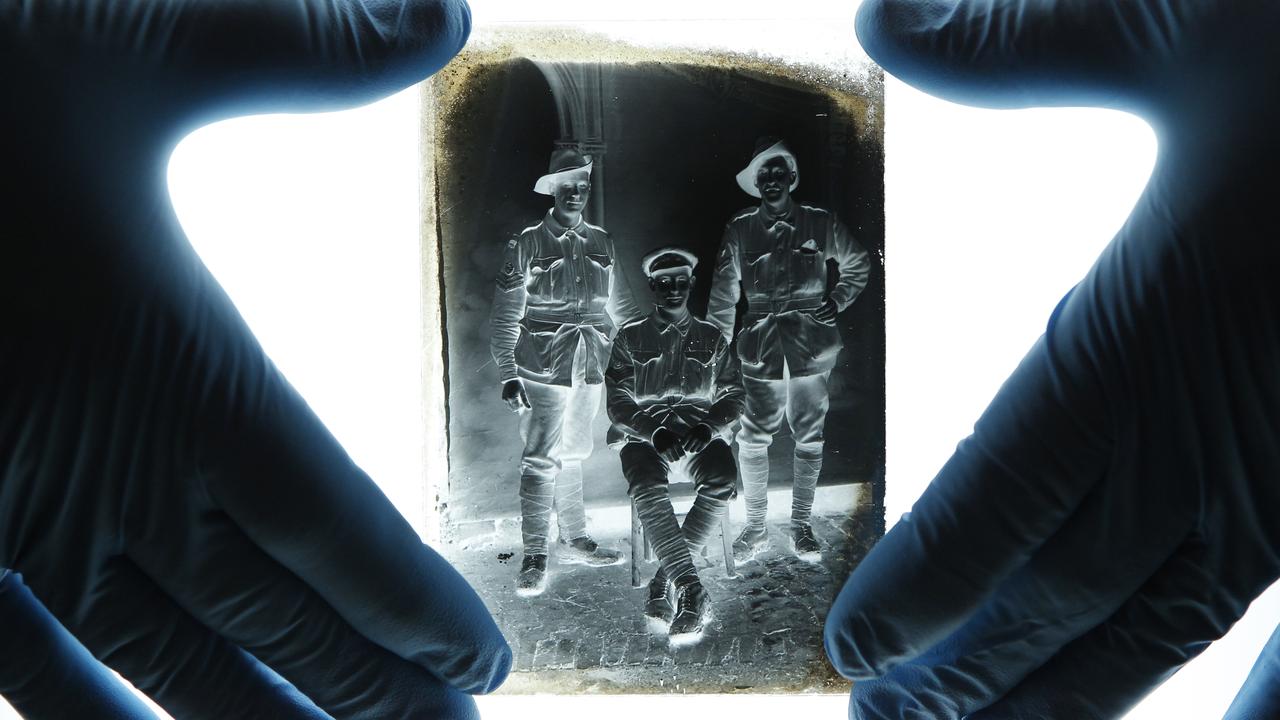 Australian businessman Kerry Stokes — also the chairman of AWM — bought 800 of the negatives — known as the Vignacourt or Thuillier Collection — and donated them to the war memorial.
Unfortunately, none of the people in the photos was able to be identified at the time of the Vignacourt Collection's discovery.
A national touring exhibition called "Remember Me: the lost Diggers* of Vignacourt" uncovered a handful of potential identifications.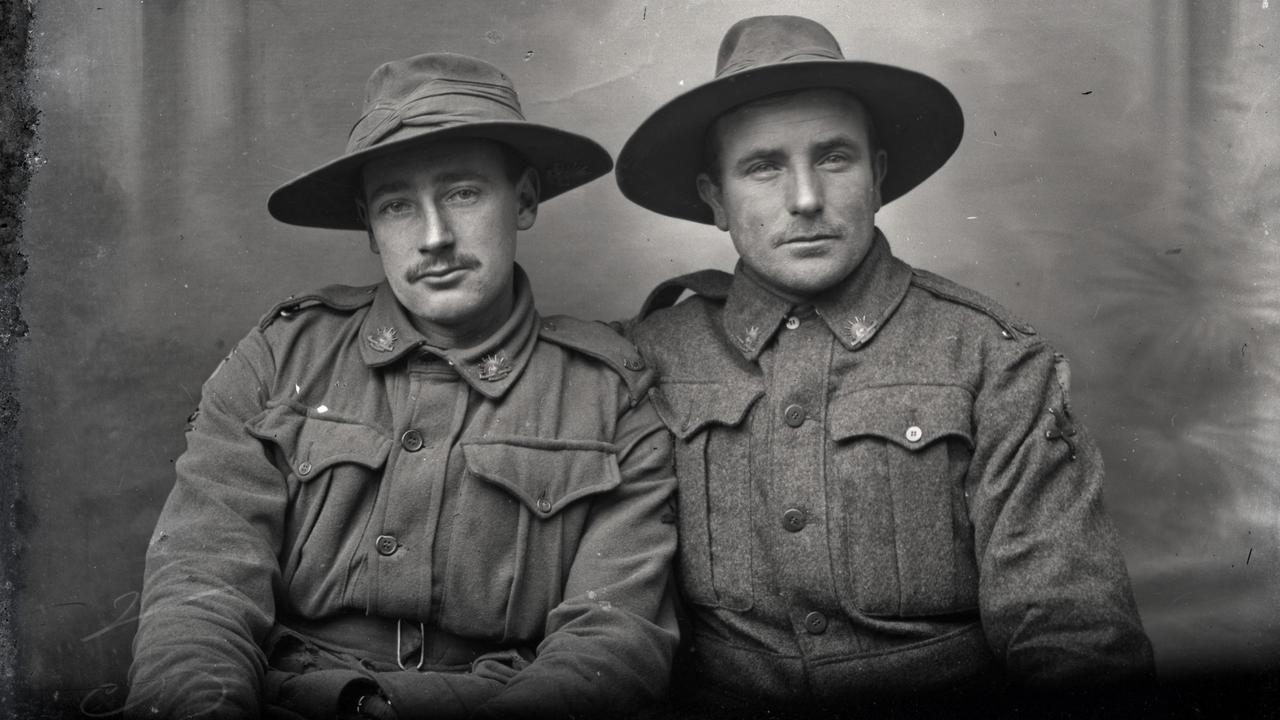 At the time of the exhibition, AWM curator Joanne Smedley talked about the difficulty of identifying the men without face-recognition technology.
"Identifying the men can often be a slow and challenging process," Ms Smedley said in an interview published on the AWM website.
"Once you put people in a uniform, and you put a hat on, and you turn your face in different angles, your face can look remarkably different."
NEC Australia used face-recognition technology in a two-day trial, making many potential matches.
The first of these was Private Robert Deegan, a young soldier from Bendigo, Victoria who was photographed by the Thuilliers in Vignacourt in 1916 and a year earlier at a recruitment station in country Victoria. The resemblance* was clear.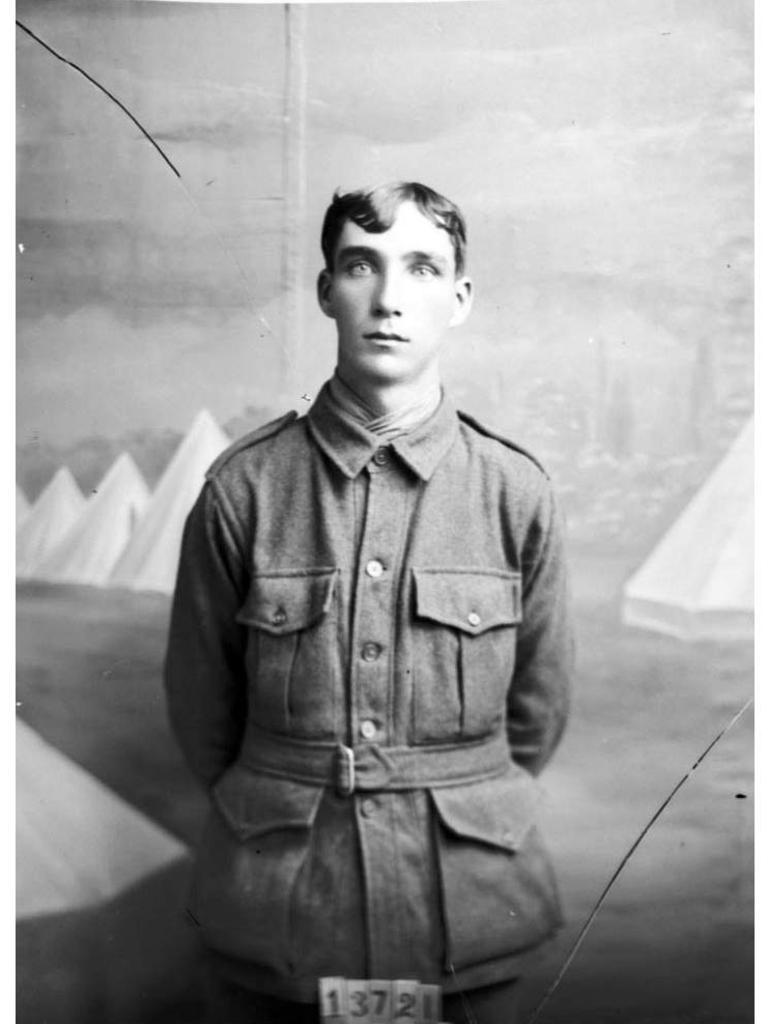 "NEC was honoured to be invited to join the AWM in this really worthwhile project," said NEC's David Borean.
"All Australians are aware of our nation's proud military past, in particular our service in World War I and to be able to successfully uncover Diggers* whose identities remained a mystery for almost a century was not only exciting, but a great privilege.
"The dedicated research team at the AWM has spent many hours working to manually identify Diggers from the Vignacourt collection over almost a decade against other collections it had in its archives*.
"So to be able to help them identify previously unknown soldiers in a matter of hours was a thrill for us as an organisation," Mr Borean said.
HOW DOES FACE-RECOGNITION TECHNOLOGY WORK?
Face-recognition or facial-recognition technology is used by some governments, spy agencies and police to find and identify people in a crowd.
Versions of the technology are used by social media platforms such as Facebook to help people tag photos. It is also available on some smartphones.
The technology works using artificial intelligence. First, the technology learns what a face is by training using many, many photos.
Different versions of the technology work in different ways, but once the technology has learned what a face is, it then works on telling different faces apart by measuring and mapping facial features.
Once the computer has a face map for a particular person, it can measure a new image to see if it's a match.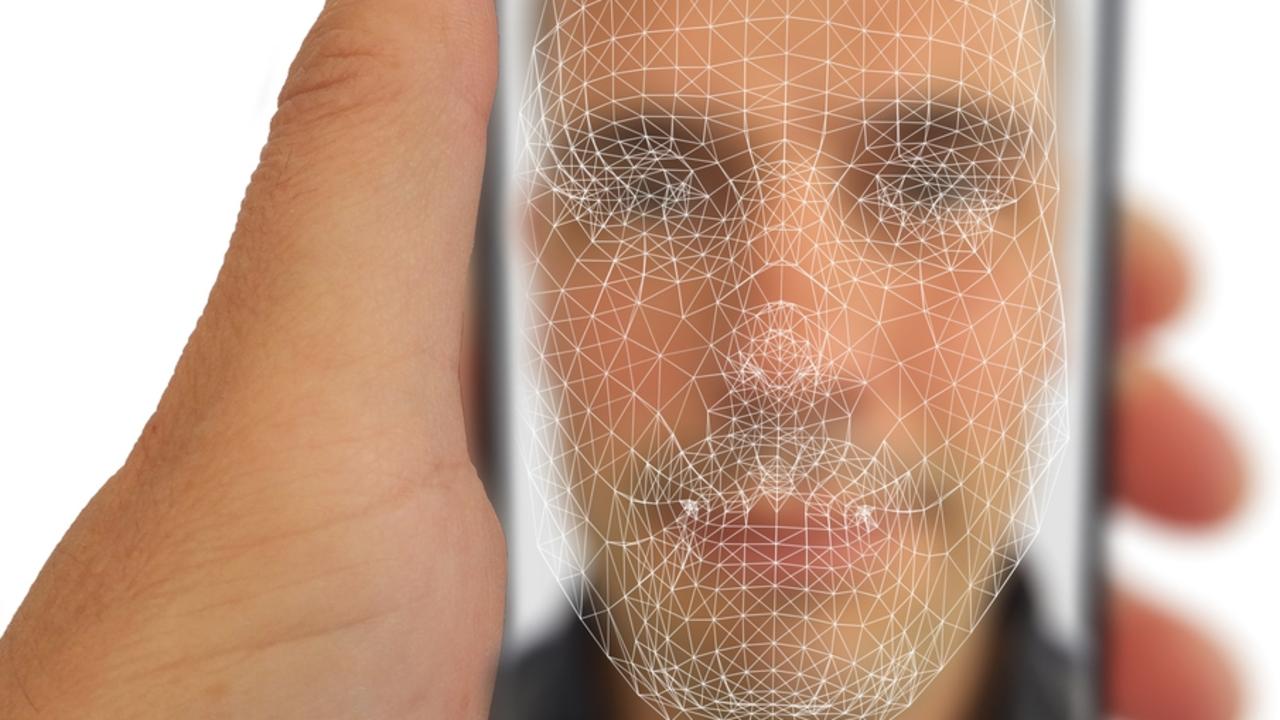 GLOSSARY
negatives: the developed film from a camera that is used to make a printed photo
Diggers: nickname for Australian soldiers
resemblance: likeness
archives: files of historical records
EXTRA READING
Your face will soon be your passport
Australian soldiers leave their mark in graffiti
Battle remembered with Anzac biscuits and Waltzing Matilda
Wanted: a real human face for robots
QUICK QUIZ
When and where were the unknown soldiers' photographs taken?
Why are the photos called the Vignacourt or Thuillier Collection?
Which company carried out the technology trial? How long for?
Who was the first soldier identified by the technology?
Where was this soldier from and when and why was the first photo taken?
LISTEN TO THIS STORY
CLASSROOM ACTIVITIES
1. Facial recognition
In what other ways would you like to see this facial recognition technology used? Work with a partner and fill out the table like the one below.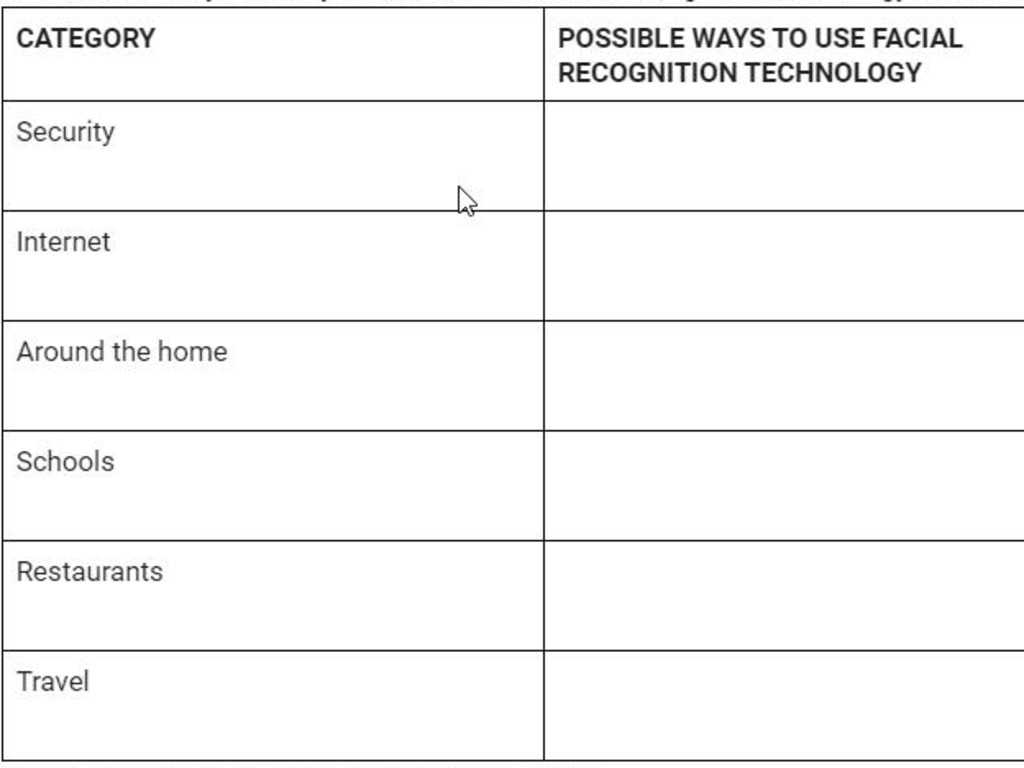 Time: allow 20 minutes to complete this activity
Curriculum Links: English, Digital Technologies, Critical and creative thinking, Personal and social
2. Extension
What would seeing these previously unseen photos mean to the family of Private Robert Deegan who was one of the first soldiers to be matched using this new facial recognition technology?
Time: allow 10 minutes to complete this activity
Curriculum Links: English, History
VCOP ACTIVITY
Verb adventures
With a partner see if you can identify all the doing words/verbs in this text. Highlight them in yellow and then make a list of them all down your page. Now see if you and your partner can come up with a synonym for the chosen verb. Make sure it still makes sense in the context it was taken from.
Try to replace some of the original verbs with your synonyms and discuss if any are better and why.
HAVE YOUR SAY: Suggest one way face-recognition technology could be used to help people.
No one-word answers. Use full sentences to explain your thinking. No comments will be published until approved by editors.