Australian schools begin spying trials using facial recognition technology
Advanced facial recognition technology is being trialled in Australian schools to check where students are. Do you agree with this idea?
A tablet with a facial recognition system. Picture: iStock
Australian schools are being asked to trial technology that will allow them to spy on students.
A new company called LoopLearn is hopeful its facial recognition technology and "small, unobtrusive* devices," which scan the schoolgrounds looking for students, will be used by schools across the country.
The technology is designed to cut out the need for time-consuming roll marking to make sure everyone is in class and ensure students can always be located.
The technology will be tested in a small number of Victorian independent schools and the company's founder Zoe Milne said government schools have also been asked to trial the technology.
The LoopLearn website – which says it has a presence in Melbourne and Sydney — states the advanced technology allows teachers to locate students across the whole school, in real time, "with machine vision and learning technology".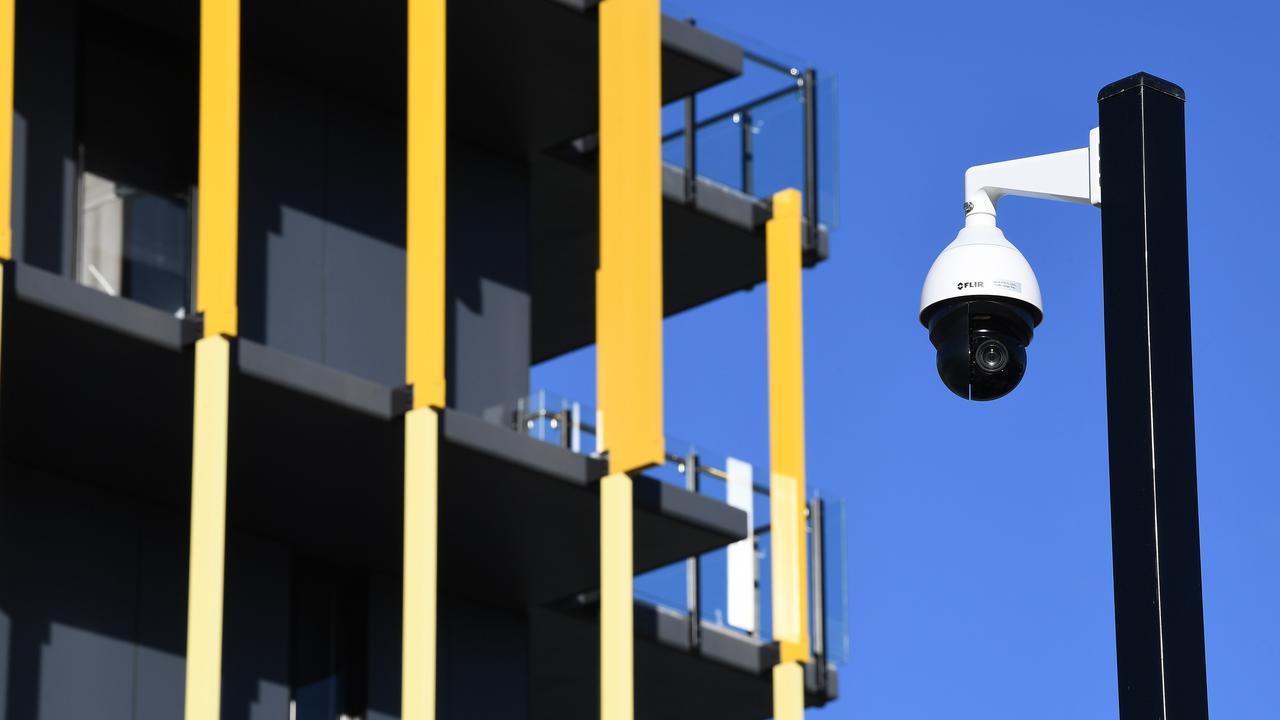 The company running the schools trial says it will use existing technology to be able to locate students on school grounds. This a security camera – which is one way of monitoring where people are – used in the athletes' village during the recent Gold Coast Commonwealth Games. Picture: AAP
"Small, unobtrusive LoopLearn Devices are easily installed in all spaces and observe which students are present – displaying this information in an easy to use web dashboard and mobile app," the website states. "Made for the classroom, these devices scan your learning spaces in real time providing detailed attendance data down to the minute."
A letter from one Victorian Catholic girls' secondary school to parents says "the program is based on student facial recognition and can determine a student's whereabouts* on campus at any given time".
The new software, to be trialled in Sacred Heart College's Year 11 classes, would also "save a good deal of time in that teachers won't need to manually mark the attendance roll before each class", the letter states.
Currently, teachers use paper and pen, a tablet or a laptop to mark the attendance roll. The trial could save teachers time by using technology to check which students are present. Picture: Getty
It goes on to say the program is also being tested in a number of other Victorian schools.
A Sacred Heart College spokeswoman said it could not name the other Victorian schools LoopLearn had approached for the technology trial, but they were "well established schools managing large cohorts* of students".
Ms Milne also refused to name the other Victorian schools which had agreed to trial the technology.
The Victorian Department of Education said it took the privacy of school students and families very seriously and demanded a Privacy Impact Assessment be undertaken before the introduction of any new technology such as that being proposed by LoopLearn.
"We are not aware of this product being used in Victorian Government schools – or any third-party products in use in Victorian Government schools that uses facial recognition technology,' a spokesperson said.
The Office of the Australian Information Commissioner, which handles privacy complaints, said it was not able to provide comment.
A Year 11 Sacred Heart student said many girls were horrified at the thought of being monitored as they moved throughout the school during the day.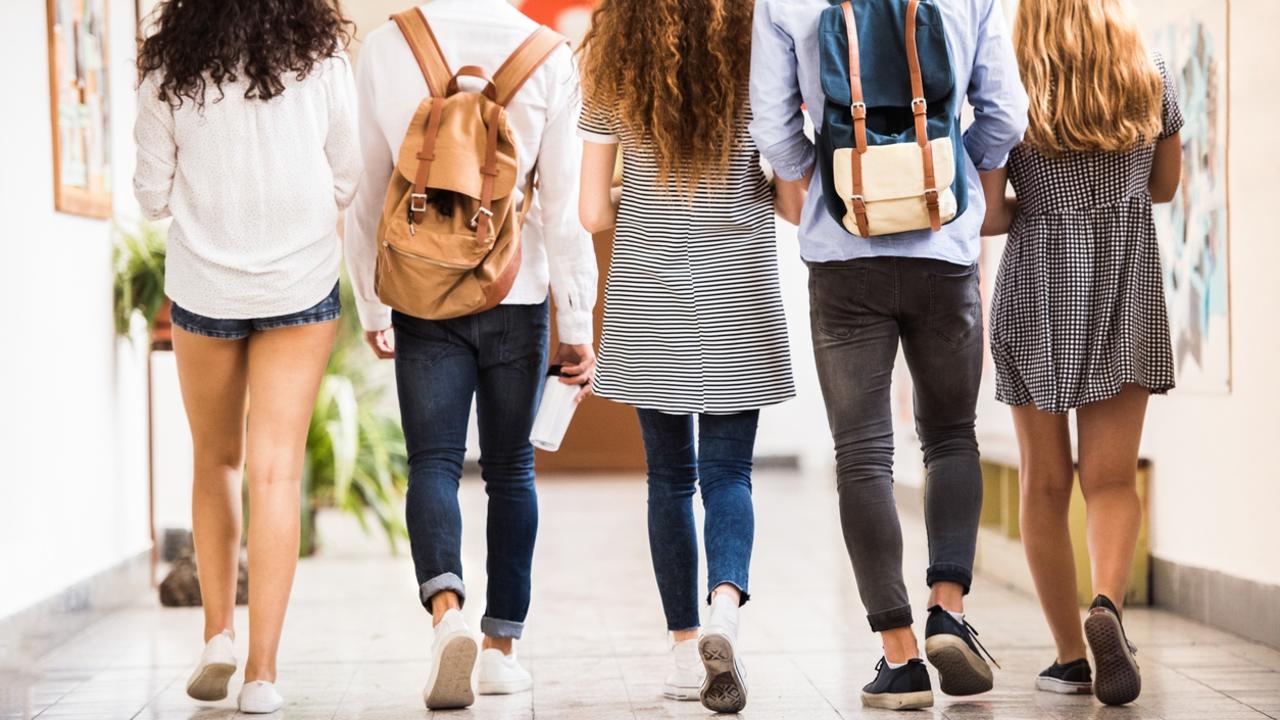 A year 11 student at one of the trial schools said many girls were horrified that they could be monitored as they moved around the school. Picture: supplied
The same student said marking the roll in her class took less time than firing up her computer or tying her shoes.
"It legit* takes less than a minute," she said.
The letter to Sacred Heart parents said the trial would last six weeks and make use of existing technology at the school.
EXTRA READING
Are your parents spying on you?
Australia-first review into phones at school
Teen slang leaves parents behind
GLOSSARY
unobtrusive: not obvious
whereabouts: location
cohorts: group of people with something in common, such as being the same age
legit: short for legitimate, but meaning literally, or actually
LISTEN TO TODAY'S STORY
QUICK QUIZ
1. What are the two reasons mentioned for using this technology?
2. What does the Victorian Department of Education take very seriously?
3. What did the year 11 student say girls she knew thought about the trial?
4. According to the student, does marking the role take a long time? How long?
5. The technology is supposed to be unobtrusive. What does this word mean?
CLASSROOM ACTIVITIES
1. Technology in schools
Think about other things that happen every day at school that you think could be done faster and better with technology. List them. Choose one thing from your list and design or describe an invention that could be used for it. Have some fun with this and be creative!
Time: Allow 60 minutes
Curriculum Links: Critical and Creative Thinking
2. Extension: Imagine that your school is going to trial your invention. Write a letter to the parents in your school explaining the benefits of your invention and why the school should use it.
Time: Allow 25 minutes
Curriculum Links: Critical and Creative Thinking.
VCOP ACTIVITY
After reading the article, with a partner, highlight as many pieces of punctuation as you can find in green. Discuss how these are being used, where and how often. What level of the punctuation pyramid is the journalist using in this article?
HAVE YOUR SAY: Is this a good idea? Is there anything wrong with this idea? How would you feel about this technology being used in your school? No one-word answers. Use full sentences.