Cedric Dubler sacrificing* his own ambitions* to help teammate Ash Moloney in the closing stages of the 1500m made headlines around the world when Moloney won a historic decathlon* bronze medal.
Now Dubler's encouragement of his teammate has been recognised by the Australian Olympic Committee (AOC), which has named him the winner of the inaugural* Cecil Healy Award for Outstanding Sportsmanship.
The award was created in 2018 to acknowledge 100 years since the death of Healy, the only Australian Olympic gold medallist to be killed in action during World War 1.
In 1912 in Stockholm, Healy denied himself a certain gold medal in the pool by insisting that race favourite, legendary Hawaiian Duke Kahanamoku, be allowed to compete in the 100m freestyle final despite the American champion missing his semi-final due to an apparent mix-up.
Healy's stance led to officials holding a special semi-final which included Kahanamoku. The Hawaiian great went on to win the final with Healy collecting the silver.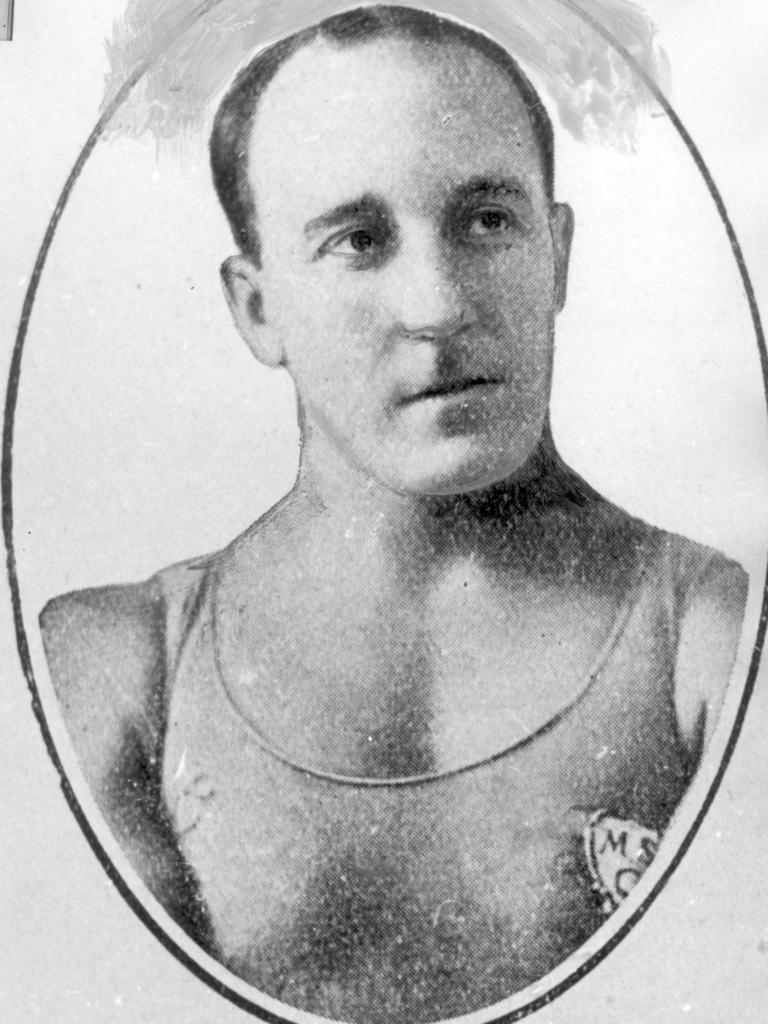 AOC chief executive Matt Carroll said Healy would have approved of Dubler's incredible moment.
"In the closing stages, Cedric had no other thought, other than the possibility (of) his teammate winning an Olympic medal," Carroll said.
"He could have easily chosen to improve his own standing in the event, but he made another choice and it was a noble* one.
"Ash Moloney produced an amazing performance in Tokyo to win bronze and he is a young man with an enormous future in Olympic sport … Cedric is honoured for his selfless* actions to assist his younger teammate."
Dubler, 27, who is back in training aiming towards this year's Commonwealth Games in Birmingham, said he was shocked to receive the award.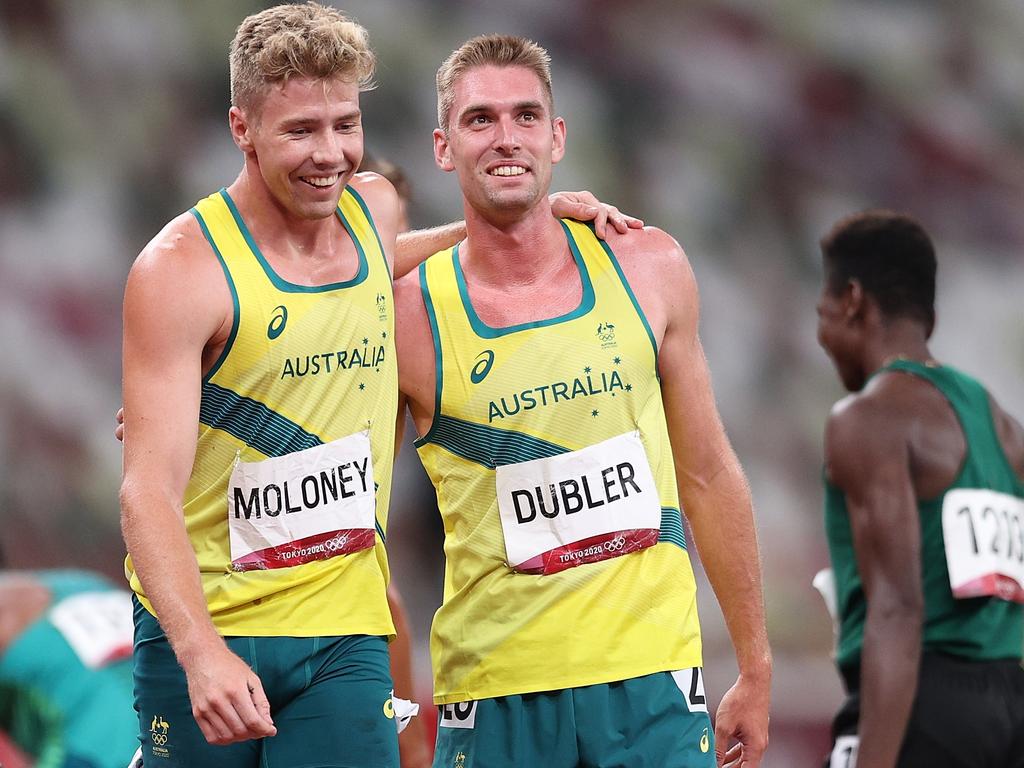 "I am absolutely honoured and really quite amazed that something that happened in the moment can result in this type of recognition," he said.
"We don't compete at the Olympic Games thinking about these moments. Every athlete just wants to do their best and performance is the focus.
"I am still stunned* that my spontaneous* decision to urge him on struck such a chord around the world. I definitely can't compare my actions with those of Cecil Healy, but I am immensely proud to be the first Australian to win this award named in his honour."
Dubler will be formally honoured with the presentation of a special medal at the AOC Annual General Meeting on April 30.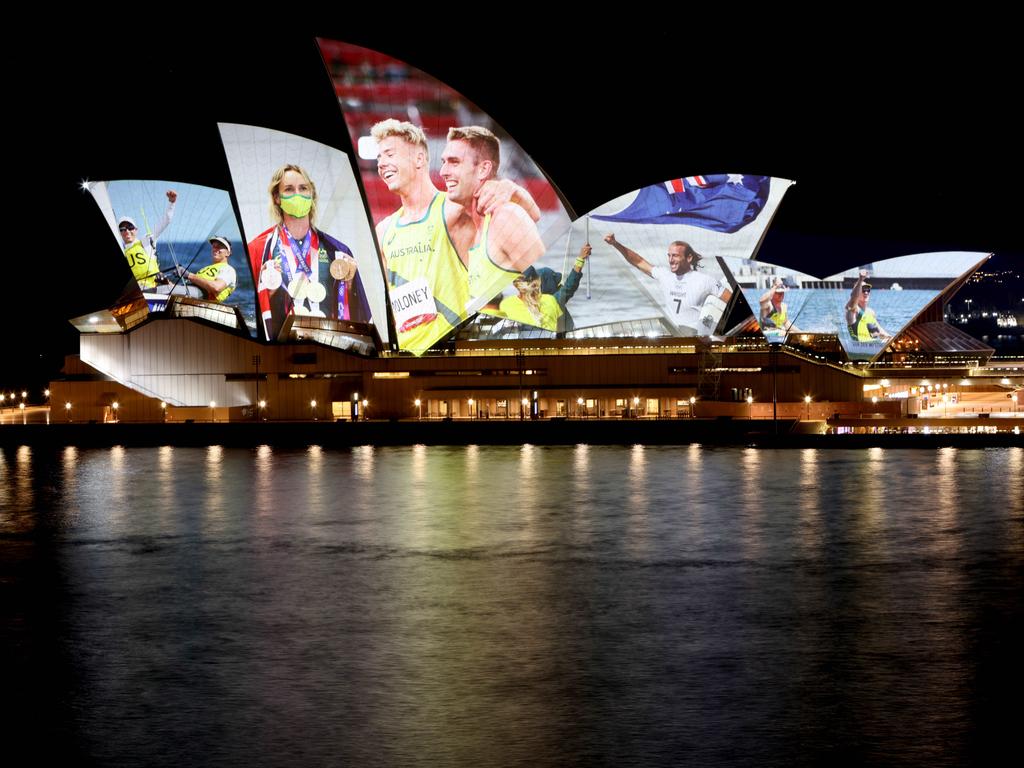 GLOSSARY
endearing: touching, inspiring affection, lovely
sacrificing: giving up something of value for someone or something more important
ambitions: goals, dreams, objectives, aspirations
decathlon: a combined athletics competition with ten track and field events
inaugural: the first time something happens, maiden, launch, original
noble: having admirable qualities, behaving in a moral, honest, brave and kind way
selfless: caring more about others' needs and interests than your own
stunned: shocked, surprised, astonished
spontaneous: a sudden impulse or inclination, unplanned
EXTRA READING
Kindness shone through competition in Tokyo
Olympic high jump heroes strike a chord
Sportsmanship makes a comeback in cricket
QUICK QUIZ
Which event were Dubler and Moloney competing in together?
Why, when and in honour of whom was the award created?
What did Healy do at the 1912 Stockholm Games that was so memorable?
Who was gold in the 1912 100m men's freestyle final?
What happened as a result of Dubler's encouragement of teammate Ash Moloney?
LISTEN TO THIS STORY
CLASSROOM ACTIVITIES
1. Good sports award
Have you seen an act of good sports behaviour in a sport you play competitively or at school, or a sport you've watched locally? If you haven't seen this personally, think of a sport you've seen on TV.
Design a medal for this act of good sporting behaviour (could be a friend helping up someone who fell down on the school oval) and name it after someone you find brave, heroic, fair, or who acts in good faith on the sports field.
Sketch the medal, the name and the event that this medal could be awarded for and who the recipient would be if you were the judge.
Time: allow 20 minutes to complete this activity
Curriculum Links: English; Health and Physical Education; Personal and Social
2. Extension
Think of a word or phrase that could replace the word "sportsmanship" so that it is more inclusive of women and all people who participate in sport.
Do you think all people and the media should use your word rather than "sportsmanship"? State your reasons.
Time: allow 10 minutes to complete this activity
Curriculum Links: English; Personal and Social; Critical and Creative Thinking
VCOP ACTIVITY
I spy nouns
Nouns are places, names (of people and objects), and time (months or days of the week).
How many nouns can you find in the article?
Can you sort them into places, names and time?
Pick three nouns and add an adjective (describing word) to the nouns.