Many kids dream of becoming a professional athlete in their favourite sport when they grow up. Netballer Olivia Lewis is living that dream.
WA-born Lewis, 22, is preparing for her fourth Super Netball season after making the move from West Coast Fever to the Melbourne Vixens.
Let's find out in a Q&A how she made the top league in Australia and what it takes to stay there.
Q: How old were you when you started playing netball and why did you start?
A: I started when I was 7 and played for my school. My parents always wanted to get me into a team sport and Year 2 was the earliest I could start with my school. I was always pretty tall for my age and all my friends were playing, so it was an easy fit.
Q: When did you realise you were really good at netball?
A: I knew I was pretty good for my age from early on and always did well at club level, but it probably wasn't until I made the U15 state schoolgirls team for WA as a bottom age 14-year-old that I realised that I was one of the best in my state, which was pretty cool.
Q: What did you most like about playing netball when you were a kid and what do you like most about playing now?
A: The answer is the same now as when I was a kid! I have the most fun playing netball, I absolutely love being a part of a team and I love that it challenges me every day to be a better version of myself. The coolest thing about it now is I get to play netball as my job.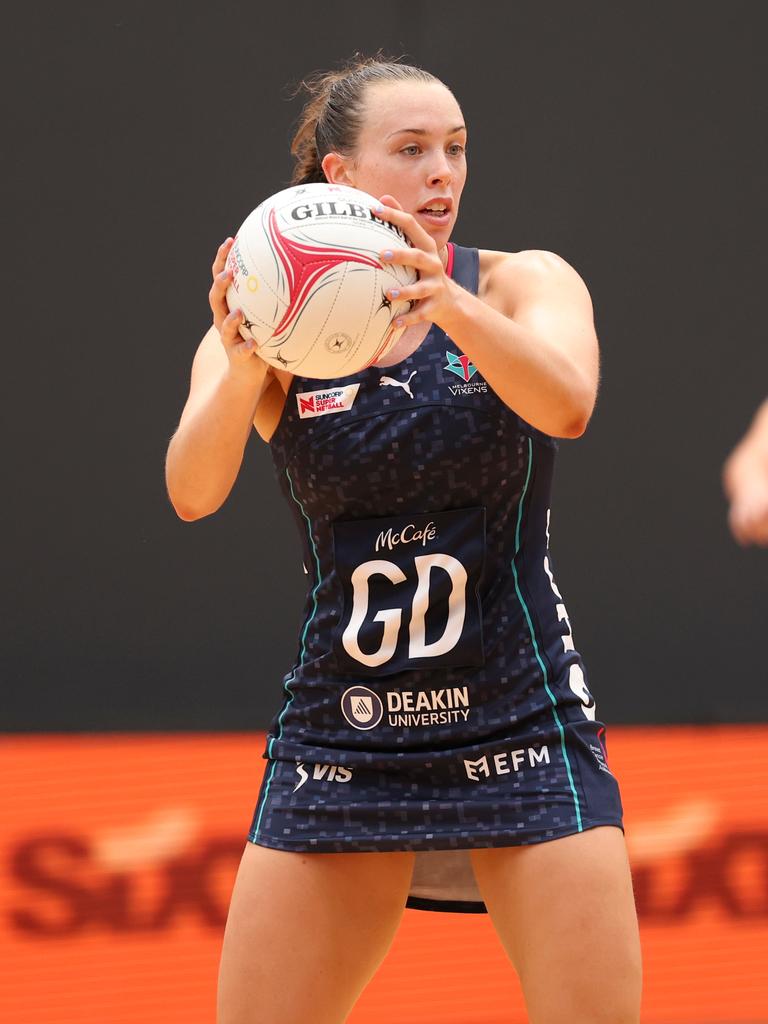 Q: Have you always been a defender?
A: Yep through and through! Even when I was younger I was never the girl to run to the GA or GS bib, I loved the challenge of trying to win the ball back and ran around like a headless chook while doing so.
Q: Have there been any times you've thought about giving up? And how did you get through this?
A: There's always going to be ups and downs in sport, and it can be really mentally taxing* so there's definitely moments of doubt and thoughts of wanting to give up. What gets me through those moments is remembering that I'm part of a team and not wanting to let my teammates down! A quote by Mia Hamm* also sums it up for me: "Somewhere behind the athlete you've become and the hours of practice and the coaches who have pushed you is a little girl who fell in love with the game and never looked back … play for her."
Q: Has it been difficult to move from Perth to Melbourne to join the Vixens?
A: It's definitely been difficult missing loved ones back in Perth and with the hard border* WA has, not being able to see anyone from home since I left back in November. Living in a new city has been a big change and has been challenging, but I know that being here and being a part of the Vixens is such an exciting opportunity, so I just keep reminding myself of the things that make it all worth it! The club is so supportive of me, as is my family back in Perth, so I'm definitely being looked after even from afar. FaceTime has been a lifesaver for the homesickness too.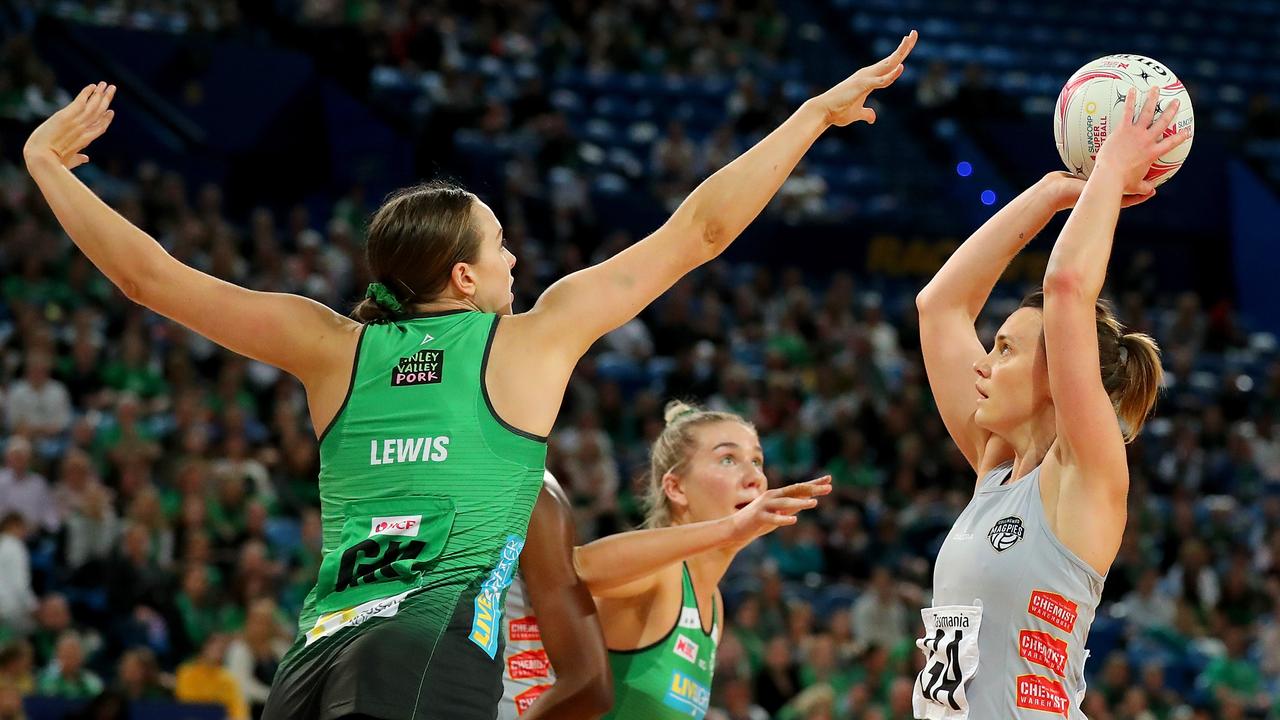 Q: What has been your proudest moment as a netballer?
A: Definitely being offered my first SSN* contract and debuting* in the best competition in the world. I've always wanted to play professional netball and it was so rewarding having a lot of hard work pay off. That was nearly three years ago and I still pinch myself sometimes that I get to call this my job!
Q: How much training do you have to do? And what's the best and worst part of training?
A: Training is pretty constant. We train most days of the week and even when we're not on the court or in the gym we're getting physio* treatment, seeing dietitians*, seeing sports psychologists*, looking at footage from training and games, so it's pretty full on. The best part is getting to hang out with my friends every day, the worst part is the running sessions!
Q: Is there anything else you need to do to prepare for a game?
A: I like to get a good night's sleep, go for a walk and stretch the morning of the game and make sure I'm well hydrated* and have eaten well! I like to distract myself so I don't get in my head too much.
Q: Do you have to be tall to be a professional netballer?
A: It helps to be tall, but it's definitely not the most important thing! I'm 183cm tall, which is considered slightly on the shorter side for a defender. But I have a great vertical jump, which helps. It all depends on which position you play, and at the end of the day your strengths will shine through regardless of your height.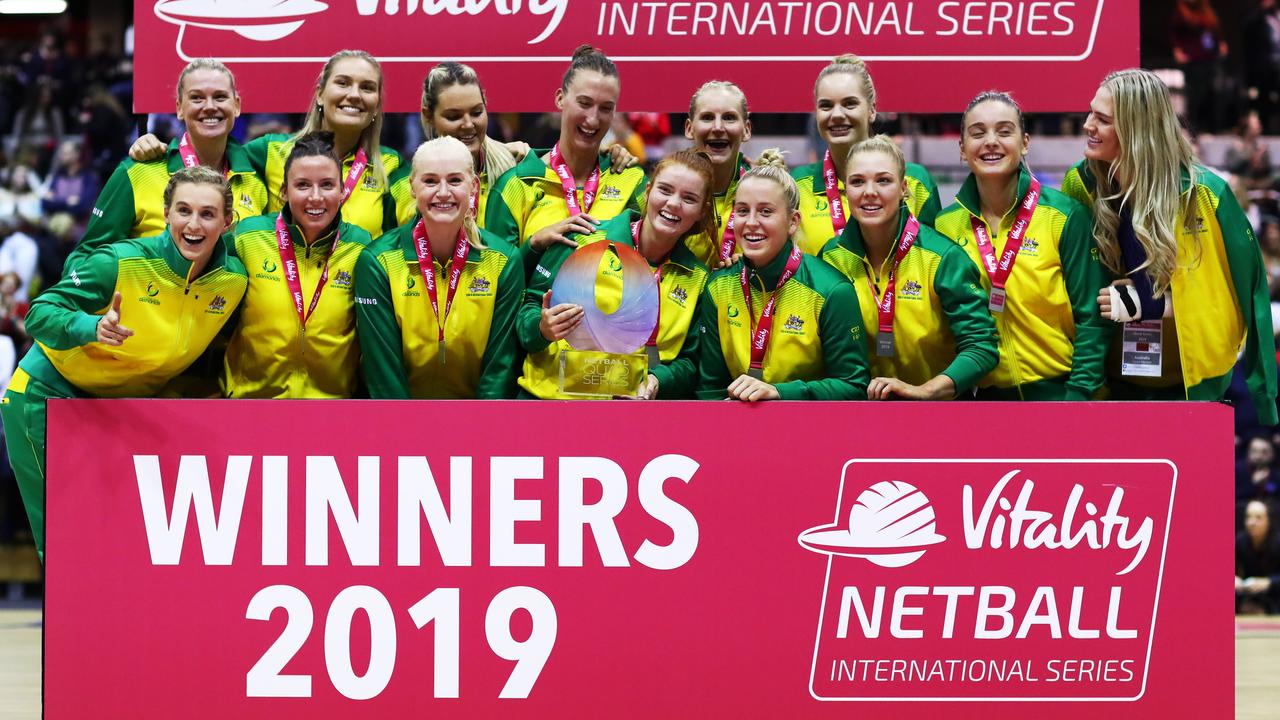 Q: What are your ambitions for your netball career?
A: It's always been my dream to play for the Diamonds* one day, so that's definitely my biggest long-term netball ambition. I'd also love to win a premiership with the Melbourne Vixens!
Q: What one piece of advice would you give to kids about playing sport?
A: Win graciously*, learn from the losses and have fun!
The 2022 Suncorp Super Netball season kicks off on March 26, with all games to be shown live on Fox Sports.
GLOSSARY
mentally taxing: requires a lot of concentration and thought, which can wear you out
Mia Hamm: former professional soccer player who played in the US women's team from 1987 to 2004 and was a double Olympian and double FIFA World Cup champion
hard border: restrictions designed to stop people entering WA and keep Covid-19 out
SSN: Suncorp Super Netball
debuting: making a first appearance
physio: short for physiotherapy, which is the treatment of problems in the muscles, joints, or nerves, especially using exercises or by rubbing or moving the affected body parts
dietitians: experts on diet and nutrition
psychologists: experts who study the human mind, emotions and behaviour, and how different situations affect people
hydrated: having absorbed enough water
Diamonds: the Australian netball team
graciously: politely and pleasantly, without showing off
EXTRA READING
Game on for girls' cricket, footy and basketball
Super league off to super start
Australia's women's cricket team triumphs again
QUICK QUIZ
How old was Olivia Lewis when she started playing netball?
Who does Olivia Lewis quote to sum up what keeps her motivated to play netball?
Besides training, name two things Olivia Lewis does to prepare for a game?
How tall is Olivia Lewis?
What team does she have an ambition to make?
LISTEN TO THIS STORY
CLASSROOM ACTIVITIES
1. Write some questions
Think of three more questions that you think the reporter should ask Olivia. Then, write the answers that you think she would give. Use information in the story to help you.
Time: allow 25 minutes to complete this activity
Curriculum Links: English, Health and Physical Education
2. Extension
Olivia said that one piece of advice she would give kids is to 'learn from the losses'. Create a poem, lyrics for a song, poster or script for a short play inspired by this. Your purpose is to help other kids understand why this is important.
Time: allow 40 minutes to complete this activity
Curriculum Links: English, Health and Physical Education, Personal and Social Capability
VCOP ACTIVITY
I spy nouns
Nouns are places, names (of people and objects), and time (months or days of the week).
How many nouns can you find in the article? Can you sort them into places, names and time?
Pick three nouns and add an adjective (describing word) to the nouns.