Victoria cancels the 2026 Commonwealth Games after cost blowout
Victoria will no longer host the 2026 Commonwealth Games with Premier Daniel Andrews saying the $6bn cost is too much for a 12-day event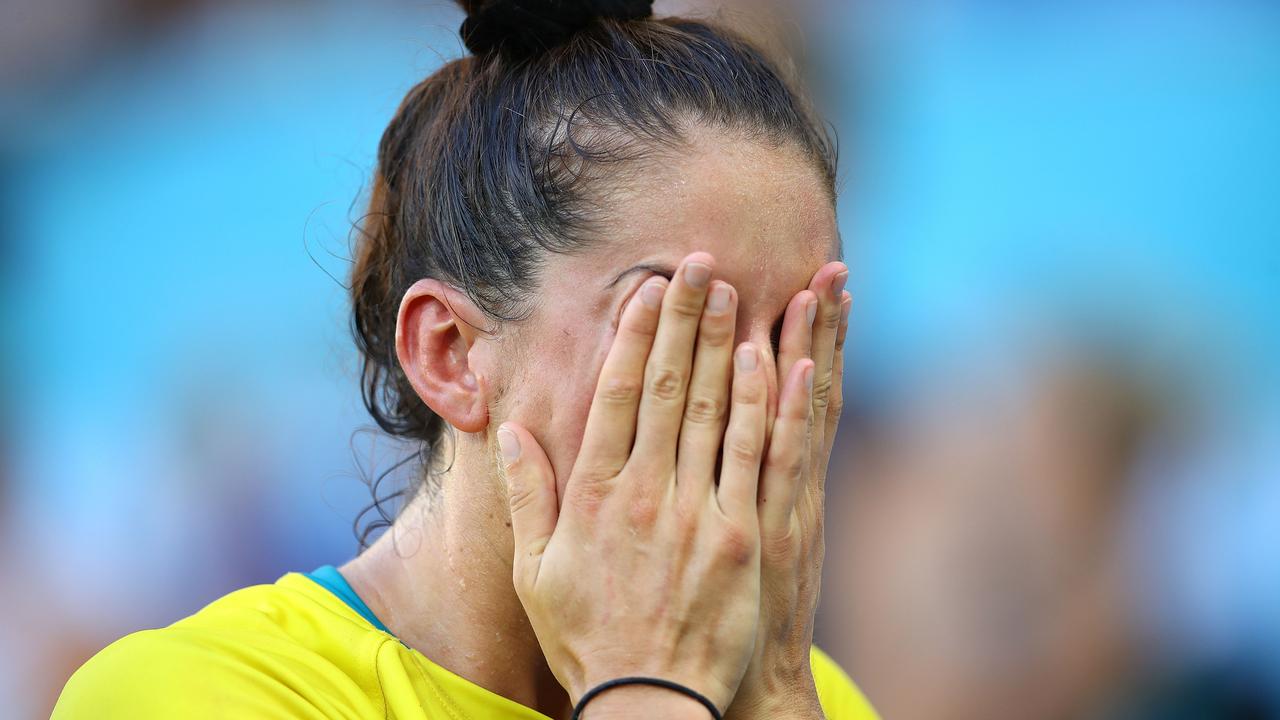 The decision by the Victorian Government to cancel the 2026 Commonwealth Games has left many athletes upset. Picture: Mark Kolbe/Getty Images
Victoria will no longer host* the 2026 Commonwealth Games after Premier Daniel Andrews blamed a higher-than-expected cost for the sudden cancellation.
Mr Andrews said on Tuesday that $2.6 billion had originally* been put aside for the Games, but the cost had now risen to more than $6 billion.
"That's well and truly too much for a 12-day sporting event," Mr Andrews said.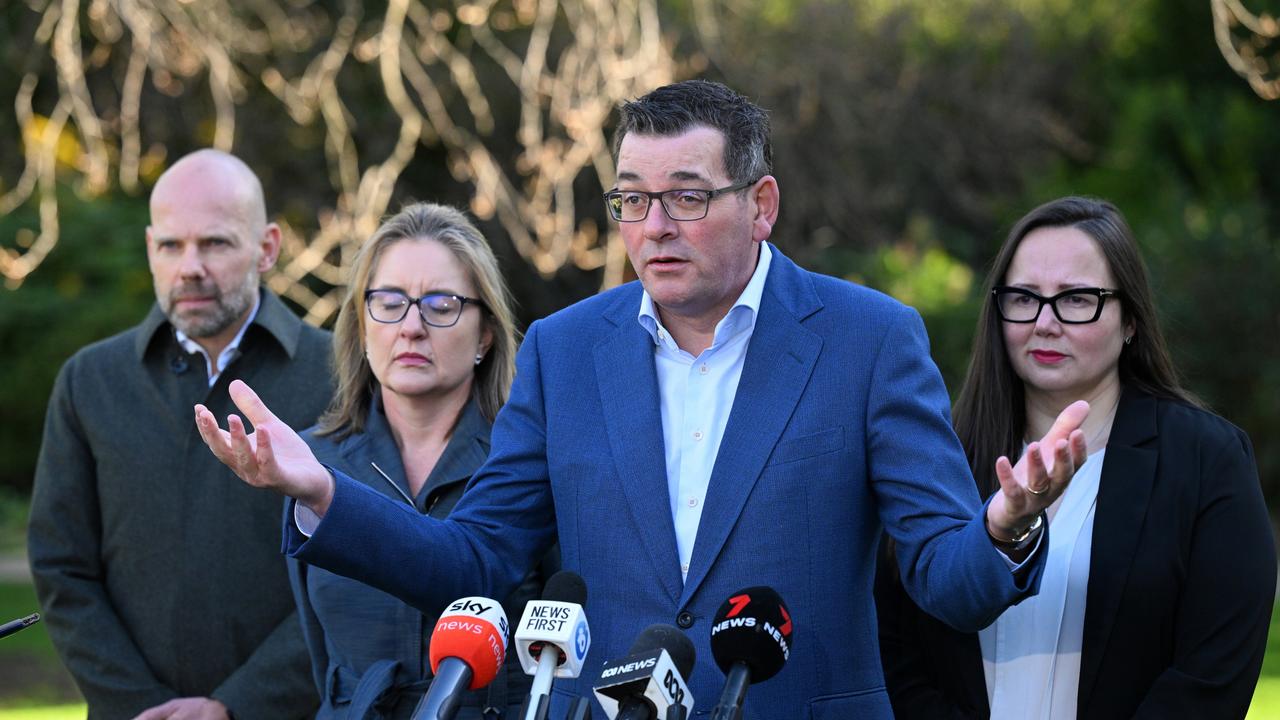 Premier Daniel Andrews makes the announcement on Tuesday to cancel the 2026 Commonwealth Games in Victoria. Picture: AAP
"I've made a lot of difficult decisions in this job. This is not one of them. We're simply not going to invest* that money. I am not taking money out of hospitals and schools (to fund it)."
The Games were to be held in regional areas of Victoria including Ballarat, Bendigo, Geelong, Shepparton and Gippsland.
A $2 billion support package for regional Victoria will now be used to build and upgrade long-lasting sporting facilities, construct* more than 1300 homes and support major tourism events.
He refused to say how much it would cost to cancel the contract and the event.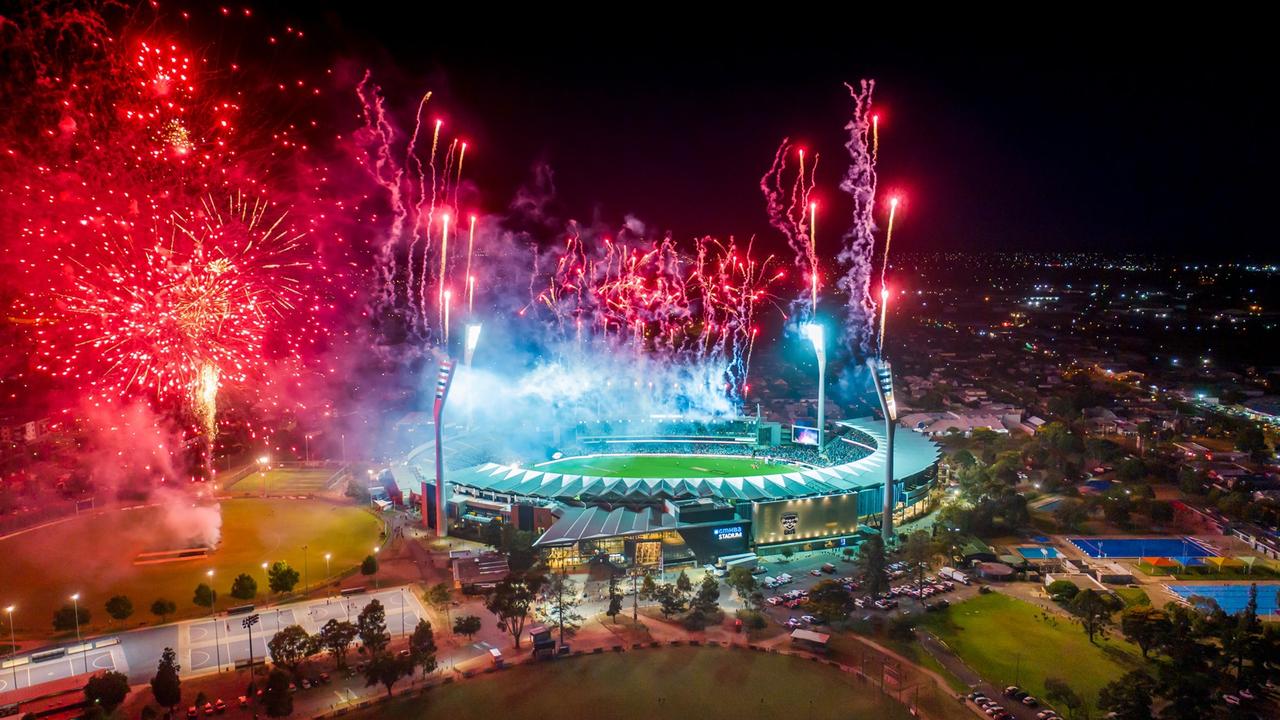 Upgrades at the Kardinia Park stadium in Geelong will still be completed. Picture: Supplied
Mr Andrews said they looked at other solutions including hosting the event in Melbourne but claimed all were too expensive.
Commonwealth Games Australia chief executive Craig Phillips said he believed the $6 billion cost was a "gross exaggeration" and welcomed the chance to see the sums.
"The Victorian Government … has jeopardised Melbourne and Victoria's standing as a sporting capital of the world," he said.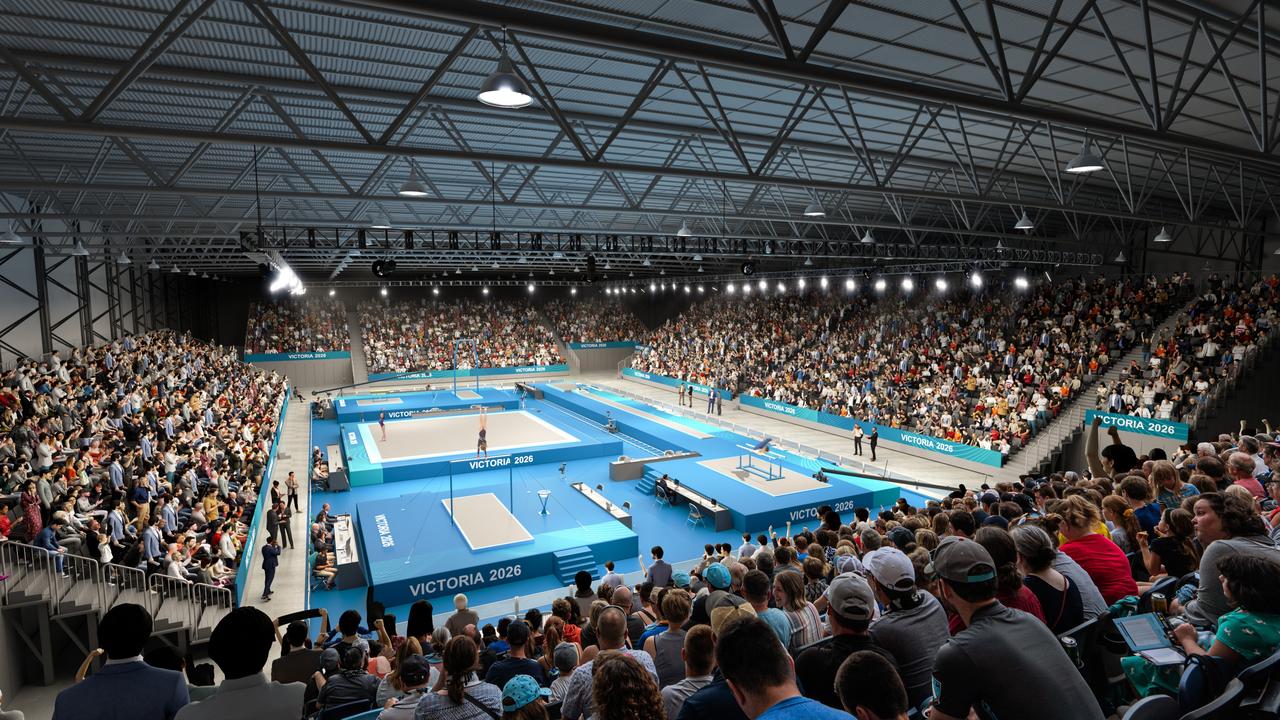 What the Waurn Ponds gymnastics centre would have looked like during the Games. Picture: Supplied
A Commonwealth Games Federation spokesman said Victoria's plans for the Games played a part in the rising costs.
"Since awarding Victoria the Games, the government has made decisions to include more sports and an additional regional hub*, and changed plans for venues, all of which have added considerable* expense, often against the advice of the Commonwealth Games Federation and Commonwealth Games Australia," the spokesman said.
He added they were determined to find a new host for the 2026 Games.
Australia's Olympic beach volleyball champion Natalie Cook said it was devastating news for athletes, especially ahead of the Brisbane Olympic Games.
"It's not often I'm lost for words, but when you hear news like that it's devastating," Cook said.
"It's a huge blow to our athletes and the green and gold runway that we had set up going into Brisbane 2032."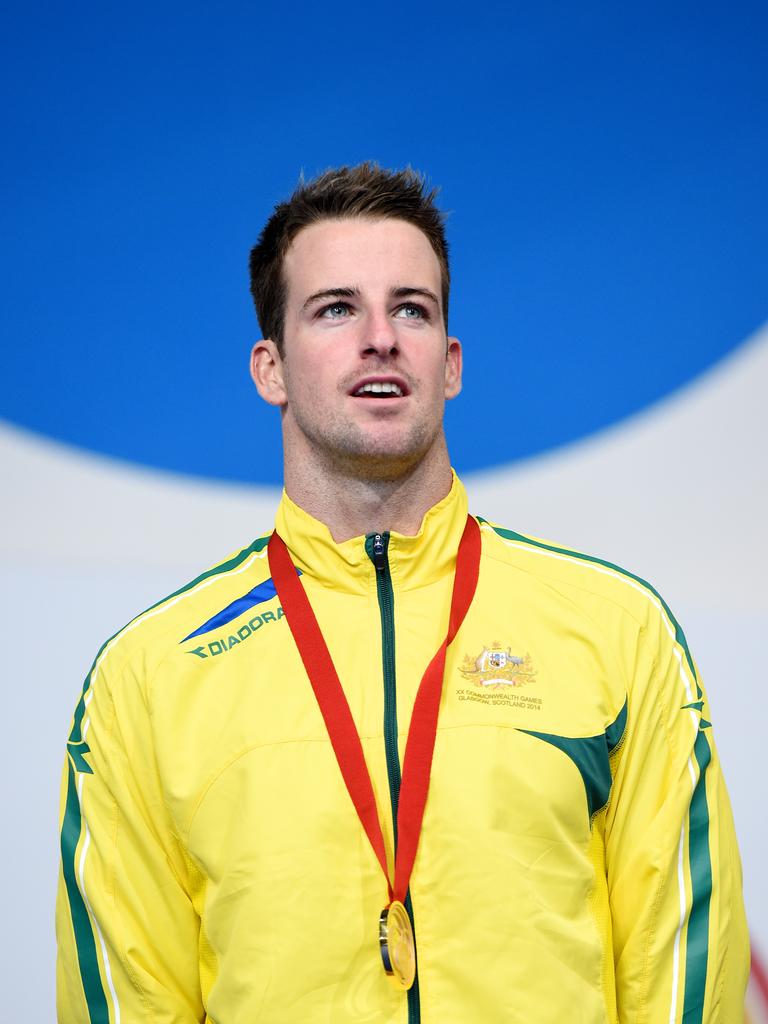 Swimmer James Magnussen with his 2014 Commonwealth Games gold medal for the men's 100m freestyle. Picture: AAP
Aussie Commonwealth Games swimming gold medallist James Magnussen said the decision was disappointing for many sports.
"The Comm Games hold a special place on the Australian sporting calendar. A home Games inspires a whole new generation of athletes," he said.
POLL
GLOSSARY
host: invites and looks after people at an event
originally: at the start
invest: to put money into something such as an event, shares, or property
construct: build
hub: the centre of a region or area
considerable: large
EXTRA READING
Carlos Alcaraz the new king of Wimbledon
Female footballers fight gender pay gap
Bluey brings cricket world to tears
QUICK QUIZ
1. How much extra did Daniel Andrews say the 2026 Games would cost Victoria?
2. Name four of the regional Victorian towns where events were to take place.
3. What will $2 billion now be spent on?
4. What will happen to the 2026 Games now?
5. Why benefit does James Magnussen think the Games bring?
LISTEN TO THIS STORY
CLASSROOM ACTIVITIES
1. Games Cancelled
The decision for Victoria to go back on its deal to host the 2026 Commonwealth Games came as a shock and surprise to many. Lots of people, places and businesses are greatly affected by this decision.
Think about all the parties involved, and write a list of winners and losers from this decision.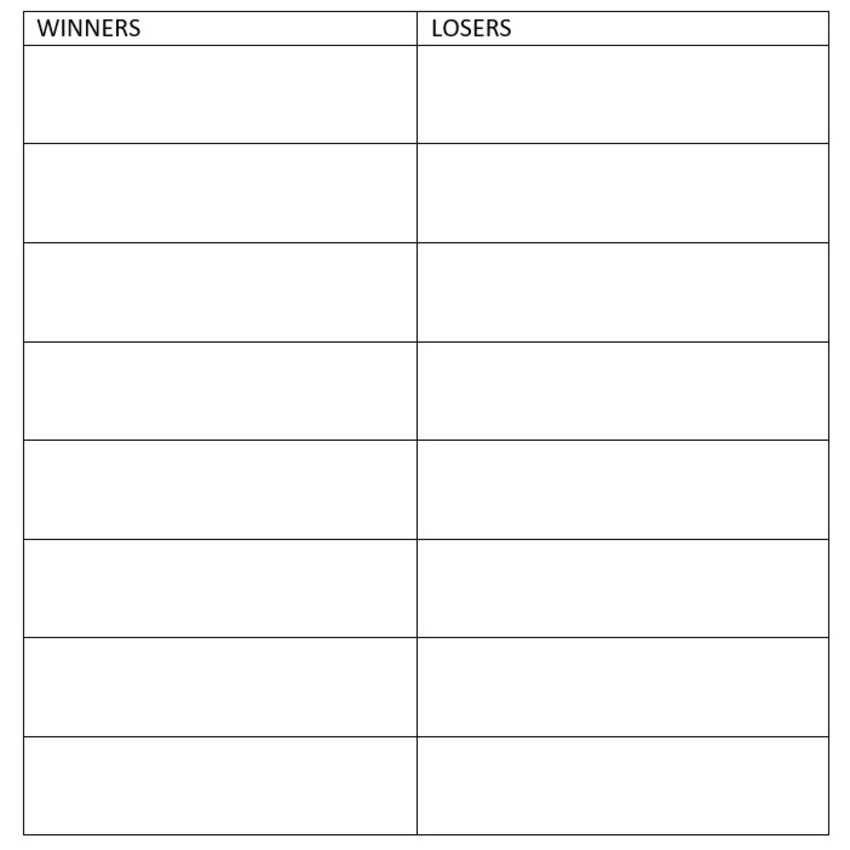 Time: allow 25 minutes to complete this activity
Curriculum Links: English, Health and Physical education, Personal and social, Critical and creative thinking.
2. Extension
What solutions can you put forward as to where the 2026 Commonwealth Games should be held now?
Time: allow 20 minutes to complete this activity
Curriculum Links: English, Critical and creative thinking.
VCOP ACTIVITY
1. Conjunctions
Conjunctions are important in connecting ideas in a text and improving its flow. They help to join sentences, clauses or phrases to create a coherent and meaningful text.
Co-ordinating conjunctions are used to connect equal ideas or phrases - for example: and, but, or, so, yet, nor.
Subordinating conjunctions are connecting words or phrases that join a subordinating clause to the main idea. They provide additional information about the main idea - for example: because, although, while, when, if, since, until.
Read the article carefully and highlight all the conjunctions used in the text. Write down the conjunctions you found and the words or phrases they connect.
Identify the type of conjunction used (co-ordinating conjunctions or subordinating conjunctions).