Tom Slingsby 'humbled' after winning third World Sailor of the Year and joining the Hall of Fame
Australian sailor Tom Slingsby was inducted into the Australian Sailing Hall of Fame earlier this month before sealing his place among the sport's all-time greats with yet another world honour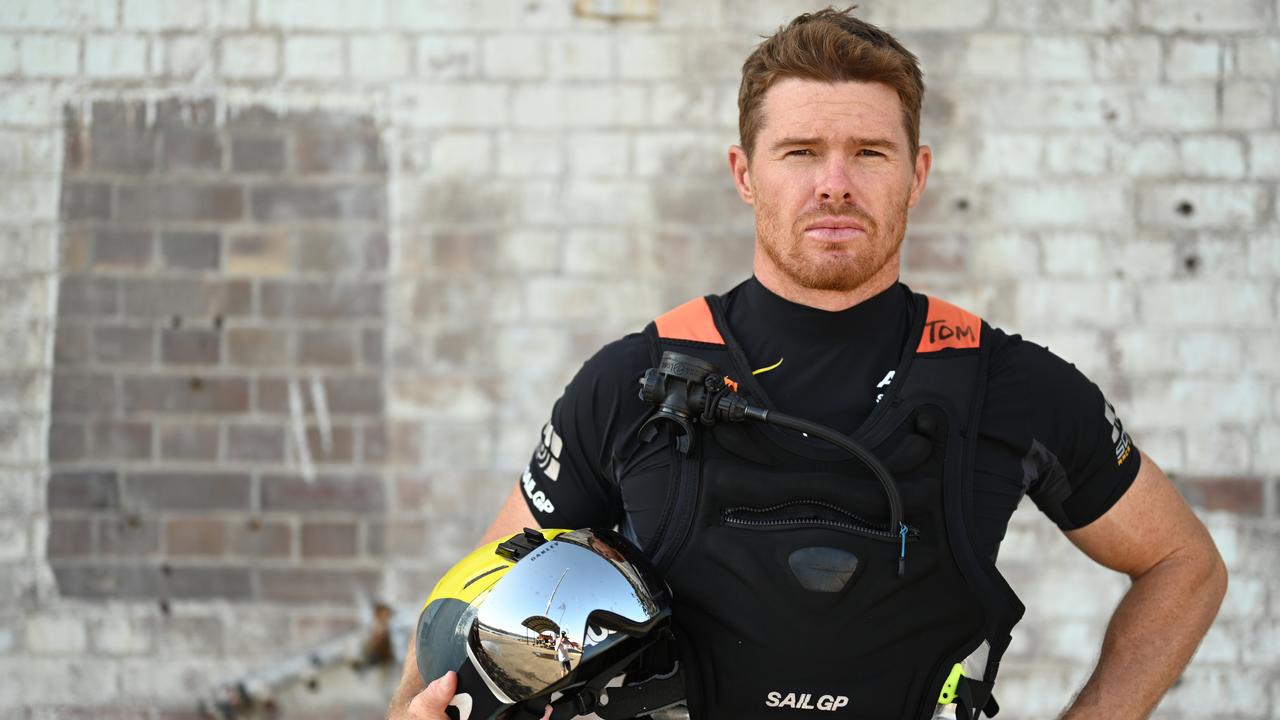 Team Australia sailor Tom Slingsby before a training session for SailGP on Sydney Harbour in 2020. Picture: AAP
Australian sailor Tom Slingsby has secured his place as one of his sport's all-time greats by being named Rolex World Sailor of the Year for the third time.
It's the second major award for Slingsby this month following his induction* into the Australian Sailing Hall of Fame.
"I'm super humbled* to be in this position," Slingsby said.
Hardly a prize has escaped Slingsby. He added a third consecutive SailGP title with team Australia this year to a resume* that includes an Olympic gold medal, America's Cup win, multiple world titles in the laser and moth classes, and line honours* in the Middle Sea race and our famous Sydney to Hobart race.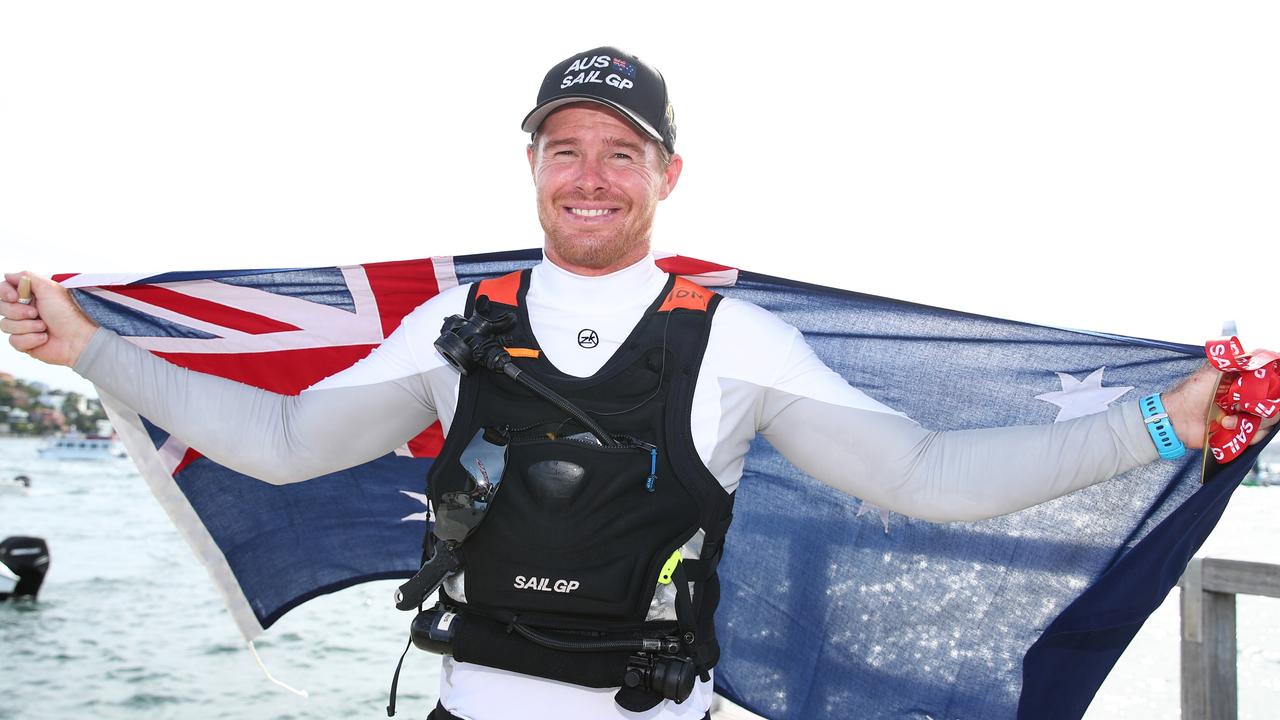 Tom Slingsby, the Team Australia SailGP skipper, celebrates winning the first round of SailGP on Sydney Harbour in 2019. Picture: Cameron Spencer/Getty Images
However, he admits one big failure might have shaped his great career.
In an interview with Rolex, Slingsby revealed the extent of his bungled* preparations for the 2008 Beijing Olympics.
He headed into the event as gold-medal favourite in the laser class before "failing miserably" to finish in 22nd place.
Slingsby's desire to achieve at the highest level grew as a teenager when he watched the boats compete on Sydney Harbour during the 2000 Olympic Games.
The now 39-year-old has long had the dedication* needed to become a champion.
"When I decided I wanted to be a professional sailor, there was not really a career path," Slingsby said.
"Only the top 1 per cent of sailors were able to make a career, so I knew then I had to be one of the very best in the world.
"Every single day, whether it was 35 knots* and pouring rain, or freezing cold, I would say to myself 'no one else is training today but I will because this is the dedication and passion it takes to reach the top'."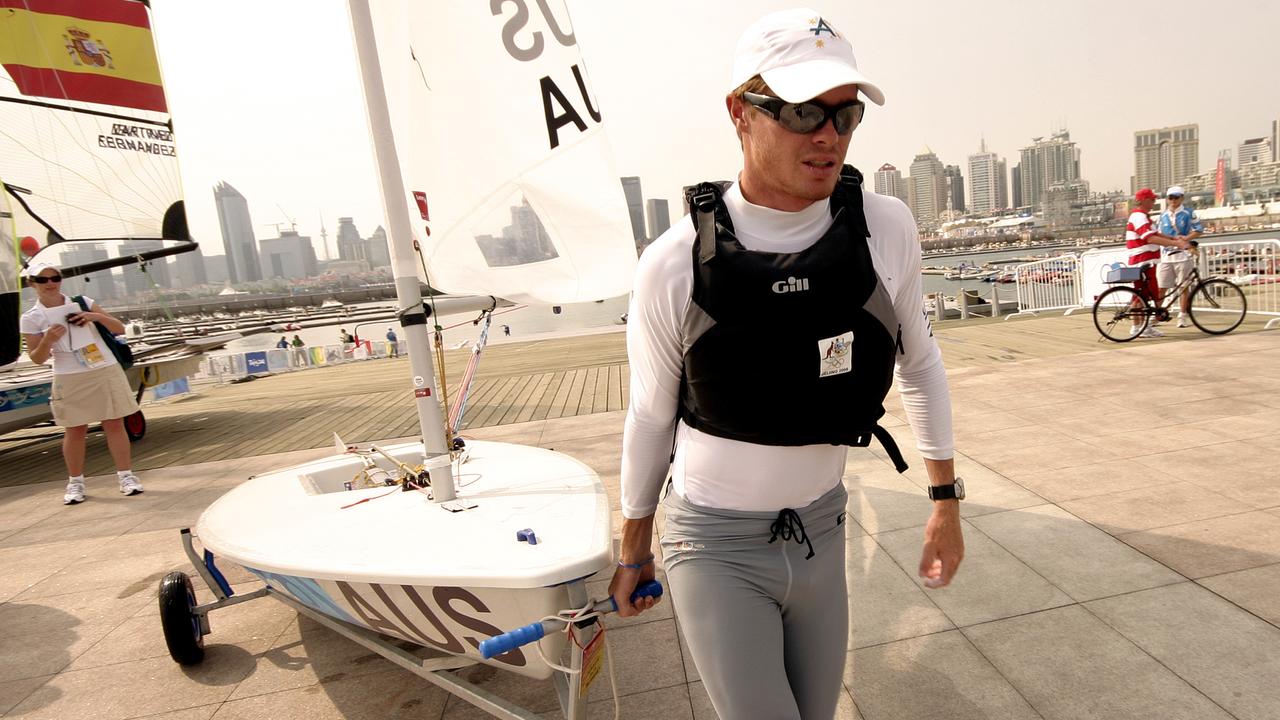 Australian Laser sailor Tom Slingsby ahead of his races in Beijing for the 2008 Olympics. Dramatic weight loss and suffering glandular fever ruined his chances of winning. Picture: AAP Image/Simon Mossman
That attitude had won him two world laser titles before the 2008 Olympics and he headed into the Games as the clear favourite.
"I was young, confident, arrogant* and with a sense that nothing could stop me," Slingsby said.
"The way I look at it, I stopped myself."
The Olympic sailing venue in Japan was held in very light winds, so Slingsby knew he had to lose weight. However, he dropped a massive 14kg from 87kg to 73kg.
"At 78kg, the team doctor had told me not to lose more," Slingsby said.
"I ignored that advice and got really sick with glandular fever* just a week before the Games."
But more than the physical, it was the mental side that affected Slingsby.
"I was unable to problem-solve, to figure boat-speed issues. I learnt the hard way."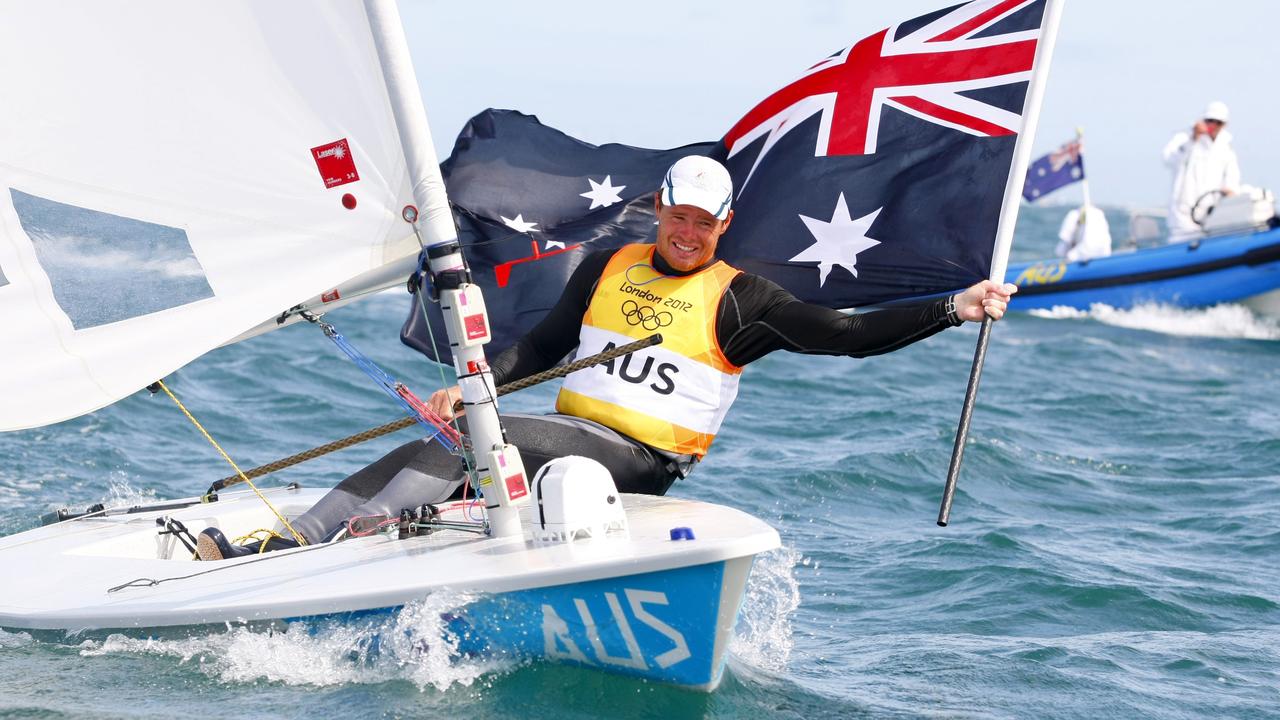 Australia's Tom Slingsby celebrates his victory in the Men's Laser Radial Class race at the London 2012 Olympics. Picture: Chris Ison/PA Wire
It was years before Slingsby fully understood the lessons of Beijing but he now understands how it motivated him to his 2012 Olympic win in London and drove him to become one of the best athletes in the sport's history.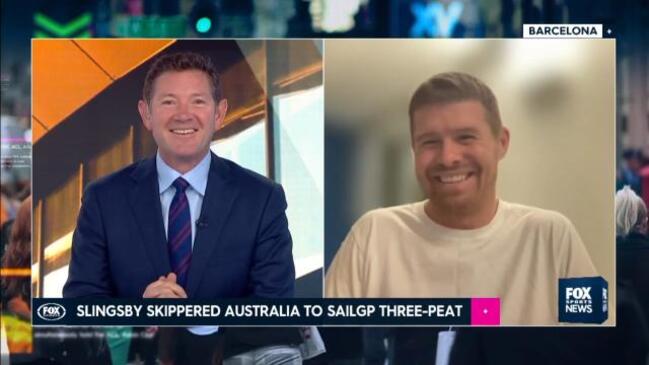 POLL
GLOSSARY
induction: introducing someone formally or with a special ceremony to an organisation or group
humbled: to express one's humility or smallness in the face of an honour being given
resume: a formal document that a job applicant creates to list their qualifications for a position
line honours: term given to the first boat to cross the finish line of a yacht race
bungled: badly done
dedication: being committed to a task or purpose
knots: a measurement of one nautical mile per hour and is used to measure speed
arrogant: having or revealing an exaggerated sense of one's own importance or abilities
glandular fever: a viral illness causing sore throat, fatigue and swollen neck glands
EXTRA READING
Aussie's world record on a monster wave
The 11yo jockey who won the Melbourne Cup
Maxwell's innings declared the greatest ever played
QUICK QUIZ
1. Name the two honours Tom Slingsby received in November 2023.
2. What first inspired him to become a professional sailor?
3. Where did Slingsby finish in the 2008 Olympics?
4. Why did he finish there despite being favourite?
5. What mental limitations did he encounter in Beijing?
LISTEN TO THIS STORY
CLASSROOM ACTIVITIES
1. What makes a champion?
"Being a champion is not just about coming first." Use Tom Slingsby's story and other people who inspire you to write a piece of persuasive writing that agrees with this statement.
Time: allow at least 20 minutes to complete this activity
Curriculum Links: English, Health and Physical Education, Personal and Social Capability
2. Extension
Use your research skills to find out what the laser and moth classes are in competitive sailing. Use the information that you have found to create a poster that explains the different classes and the skills that you would need to compete in these classes.
Time: allow at least 30 minutes to complete this activity
Curriculum Links: English, Health and Physical Education, Visual Communication Design
VCOP ACTIVITY
1. To sum it up
After reading the article, use your comprehension skills to summarise in a maximum of three sentences what the article is about.
Think about:
What is the main topic or idea?
What is an important or interesting fact?
Who was involved (people or places)?
Use your VCOP skills to re-read your summary to make sure it is clear, specific, and well punctuated.