Teen adventurer and Arctic explorer Jade Hameister is preparing to strap on her skis and go where no Australian woman has ever been before.
The 16-year-old will ski 605km to the South Pole from the coast of Antarctica, following a route* that's never been tested.
"This is true exploration," the Melbourne schoolgirl said.
If successful, she will become the youngest person and first Australian woman in history to complete the daring journey.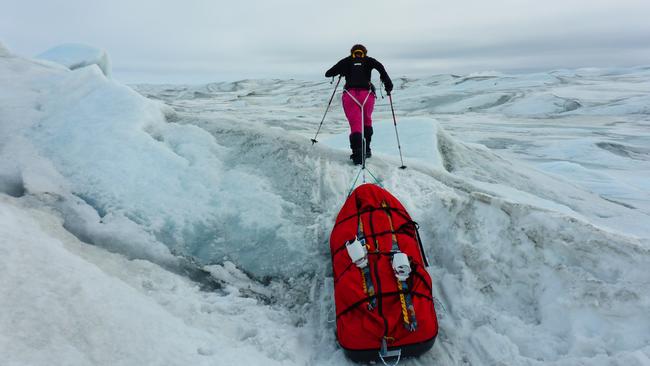 Jade is no stranger to the ice, having already completed history-making expeditions to the North Pole and across the Greenland ice caps in the past two years as part of her quest to complete the "polar hat-trick".
And her latest feat will come with a new set of challenges.
Jade and her four man crew will spend 40 days on the ice, battling minus 30 degree temperatures and 24-hour daylight.
But it's the new "untamed" route, which her team discovered through satellite images, that is likely to prove the most challenging.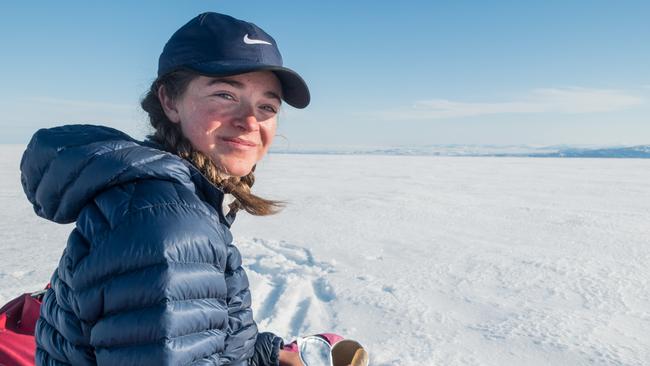 "The way we're choosing to go will definitely be more difficult," Jade said.
"It'll be much steeper and more dangerous because we don't know the terrain* … there are a lot of unknowns that come with it," she said.
Only 140 people in history have skied from the coast to South Pole unsupported and unassisted. Only 20 of those were women.
"This expedition will be really hard and I am expecting to suffer a lot, but I am determined to show what young women are capable of," she said.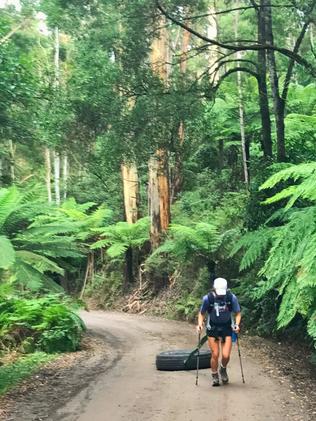 Juggling her intense dry land* training schedule while studying for school exams can be tricky, the year 10 student admits.
"I always feel like I can be doing more," she said.
And faced with the prospect of missing yet another Australian summer?
"It's the worst — sometimes I think that's the hardest part of all," Jade said.
But while hearing about the beach holiday plans of her school friends can be tough, Jade said she couldn't be more excited to ski into the history books once more.
Jade is due to complete her trek from the coast of Antarctica to the South Pole in mid January next year.
GLOSSARY
route: path
terrain: land
dry land: not on the ice, on dirt, grass and sand
LISTEN TO TODAY'S STORY
CLASSROOM ACTIVITIES
1. Clever vocabulary
There is lots of interesting vocabulary in this article.
Read through the story and circle 10 clever word choices.
For each one, write down a synonym (word meaning the same thing) and an antonym (word meaning the opposite thing).
Extension:
Use the words you have circled and written in the activity above to help you write a description of a polar landscape.
Time: allow 30 minutes to complete this activity
Curriculum links: English
2. Profiling Jade
Write a short profile about Jade.
Include information about her, her ambition, any past achievements and what she's about to do.
Extension:
While Jade is busy skiing to the South Pole her friends will be enjoying the Aussie summer. Write down what you think Jade would write if she sent a postcard home to her friends.
Time: allow 15 minutes to complete this activity
Curriculum links: English
VCOP ACTIVITY
Sentence builder
Have a partner choose a word from the text.
Then your job is to write a sentence using that word.
Then swap roles with your partner and challenge them to write a sentence using a word of your choosing.
Extension:
Write a sentence using two words from the text.
Then write another using three, four, five etc.
How many of your words can you fit into one long sentence?
Time: allow 10 minutes to complete this activity
Curriculum links: English, Big Write, VCOP
EXTRA RESOURCES
GIANT HOLE OPENS UP IN ANTARCTICA
MODERN-DAY MESSAGE IN A BOTTLE
AUSSIES HEAD TO 'TRADIE OLYMPICS'
IN A SENTENCE, SHARE YOUR THOUGHTS ON TODAY'S STORY
Kids News loves reading your best grammar, vocabulary and spelling.
We publish the best comments.