Scientists have predicted AFL stars of the future will have muscles and body parts designed in a laboratory to help make them faster and stronger.
And lean, muscled champion sprinter Usain Bolt will be the model for that future footballer.
Victoria University sports academic Hans Westerbeek said medical advances* by 2050 would allow scientists to build super athletes by changing their genetic makeup*.
Muscles and ligaments would be artificially grown to replace damaged ones or to increase performance, he said.
"That's not speculation* — it will happen and it's already happening,'' Mr Westerbeek said.
"In 30 years we'll be able to apply all of that type of stuff," he said.
"The whole idea of talent identification and recruiting from other sports is going to move from selecting them on the field of play to building them in the labs.
"Usain Bolt is physically, proportionally*, the most perfect human specimen to create an ideal balance between the length of your limbs, the strength of your muscle, the ability to turn the limitations of your body into the fastest human being on Earth."
Bolt stands at 195cm and weighs about 94kg.
One AFL player who is already similar in many ways physically to what the players of 2050 will be like is Lance "Buddy" Franklin who plays for the Sydney Swans.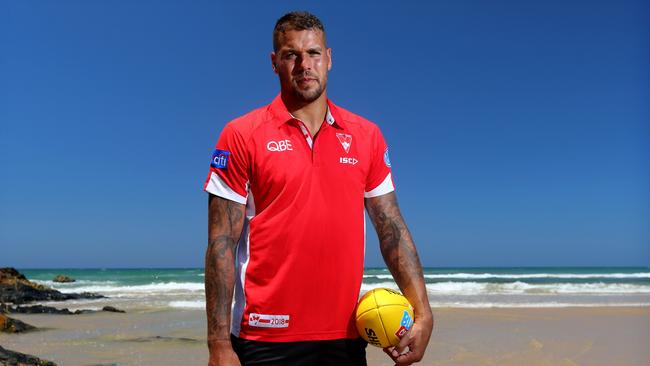 Other technology advances the AFL is expecting in the near future include:
— having a saliva test after each training session and match to test for concussion* from head knocks;
— having sensors attached to the body to identify how badly one player has crashed into another; and
— Wearable watches, or even microchips inside the body, instantly knowing if any banned drugs have been used by the player.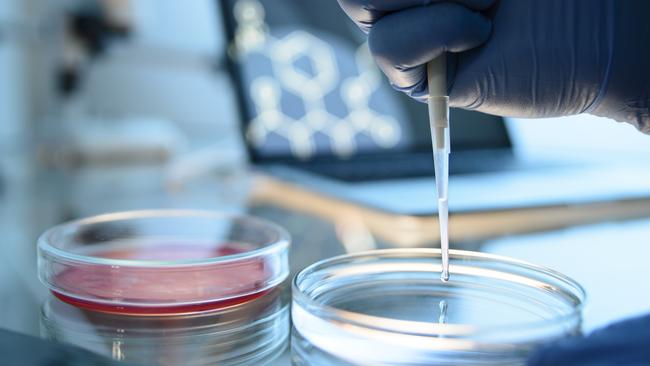 GLOSSARY
advances: progress
genetic make-up: family genes
speculation: a guess
proportionally: in a way that corresponds in size or amount to something else
concussion: temporary unconsciousness or confusion from a head knock
LISTEN TO TODAY'S STORY
CLASSROOM ACTIVITIES
1. Artificial Athletes
After reading article, write a list of the pros (positives) and cons (negatives) on using this technology.
Do it under these heading: PROS ……………… CONS
Extension: Research Usain Bolt's physique and how he built his body to become a super athlete.
Time: Allow 20 minutes
Curriculum links: English, Ethical capabilities
2. Super Human
Work with a partner to draw and label the attributes of a super human athlete for a chosen sport. Your sketch should label body parts and measurements that would help make that person a superstar of their chosen sport.
Extension: Brainstorm a list of other technology that may be available by 2050 that athletes or a professional sport could use.
Time: Allow 30 minutes
Curriculum links: Health & Physical Education, Science
VCOP ACTIVITY
The glossary of terms helps you to understand and learn the ambitious vocabulary being used in the article. Can you use the words outlined in the glossary to create new sentences? Challenge yourself to include other VCOP (vocabulary, connectives, openers and punctuation) elements in your sentence/s. Have another look through the article, can you find any other Wow Words not outlined in the glossary?
IN ONE SENTENCE, TELL US WHAT YOU LIKE ABOUT TODAY'S STORY
Please do not use one-word answers. Explain what you enjoyed or found interesting in today's article. Use lots of adjectives.