Running enthusiast Chris Turnbull smashes world record with fastest run across Australia
Chris Turnbull has finished more than two marathons every single day for almost six weeks to break the world record for the quickest run from Perth to Sydney. See how fast he was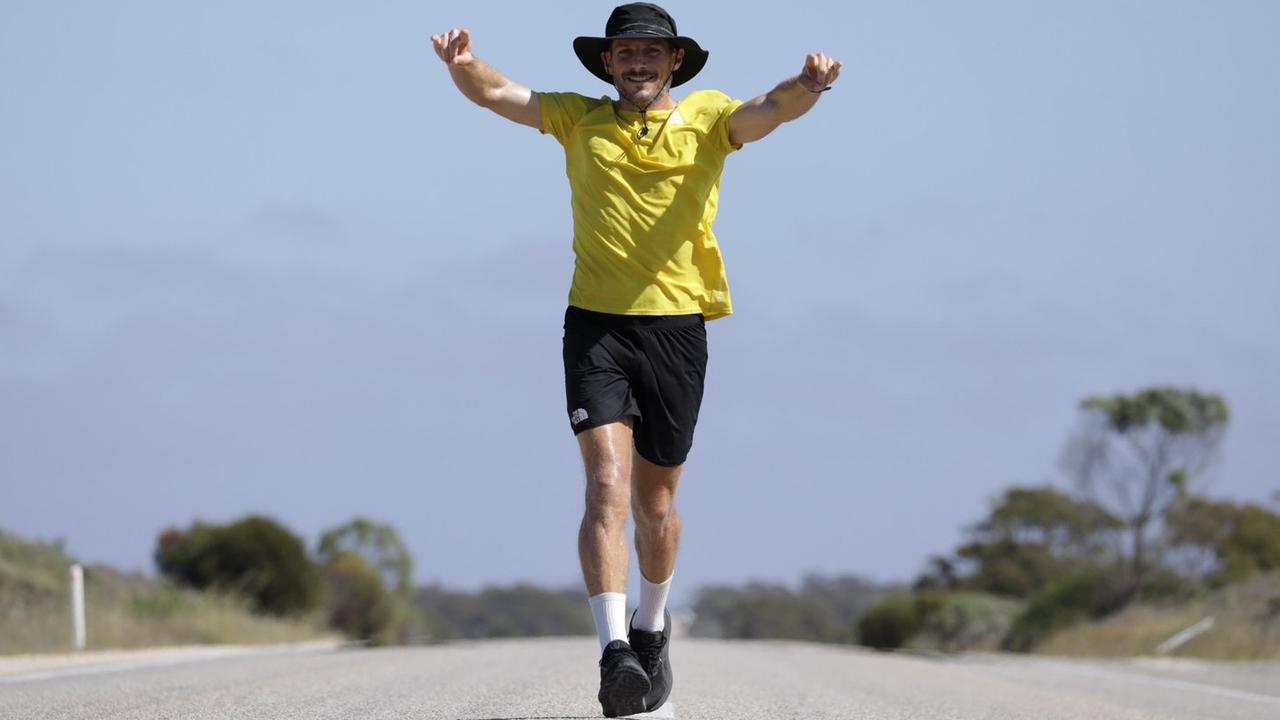 Chris Turnbull, 39, on his run from Perth to Sydney. Picture: Jack Bullen
An Australian father has run two marathons every day for 39 days to set a new world record for the fastest run from Perth to Sydney.
Chris Turnbull, whose nickname is The Bull, finished the gruelling* 3856km run on Saturday, September 16, in the Sydney suburb of Manly.
Chris Turnbull throws his arms up in celebration after breaking the world record for the fastest run from Perth to Sydney. Picture: Jack Bullen
Mr Turnbull, who has had a lifetime passion for running, is still waiting for the official time to be recorded, but has clearly beaten the current record holder Achim Heukemes from Germany, who completed the distance in 43 days in 2005.
Mr Turnbull described the run, which started on August 8, as the "adventure of a lifetime".
"I've always loved running. I ran my first half marathon when I was nine years old and
since then have enjoyed the adventures that come with running ultra-marathons* at different times in my life," he said.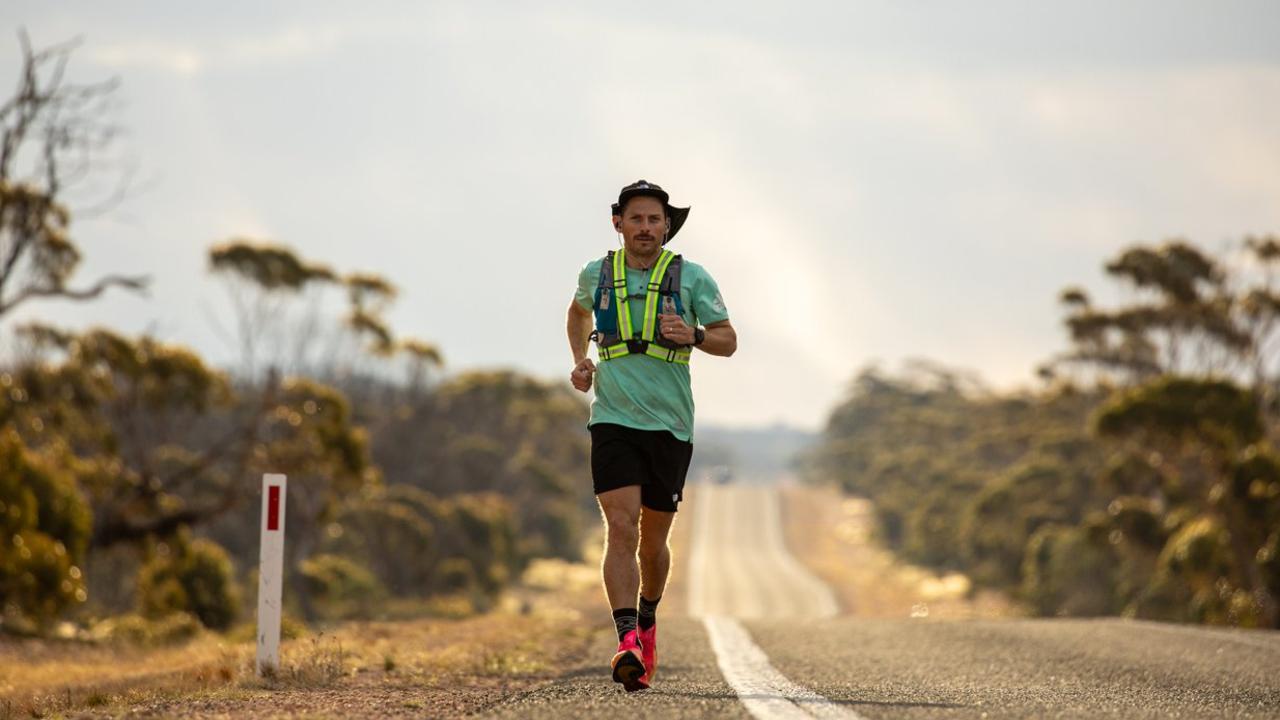 Chris Turnbull ran more than two marathons every day for almost six weeks. Picture: Jack Bullen
His wife Katie said Mr Turnbull had run every single day since they met and the civil engineer* runs from his beachside home in the Sydney suburb of Clontarf to his office on work days.
Mr Turnbull said the cross-country run was a chance to see the sights of Australia, meet amazing people and test himself physically and mentally.
"With my 40th birthday coming up next year, I wanted to set myself a new challenge – to see what my mind and body could really do," he said.
Chris Turnbull shared major highways with passing trucks for much of his run. Picture: Jack Bullen
To make it in record time, Mr Turnbull was running between 100km and 105km daily, starting about 6am and finishing at 7pm. He endured huge trucks rushing past him on major highways, blisters, aching muscles and an inability to sleep well due to the pain his body was feeling.
Katie, along with children Lucy, 5, and Finn, 4, had been tracking his progress on a map from their home as he made his way across the continent*.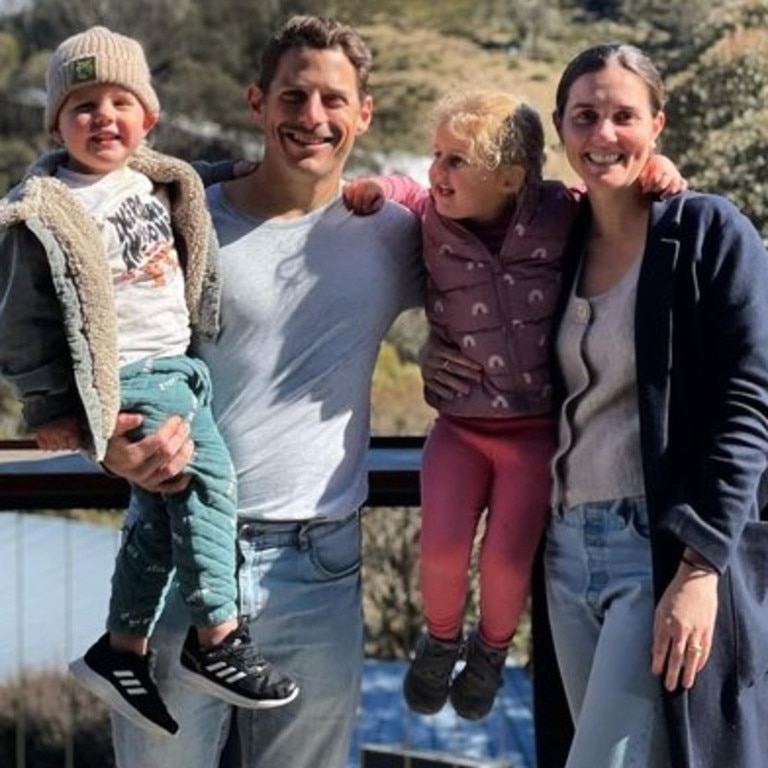 Ultra-marathon runner Chris Turnbull, with his wife Katie and children Finn and Lucy. Picture: Jack Bullen
They were there at the finish line in Manly where Mr Turnbull fell into their arms for a loving post-run hug.
Mr Turnbull said it could take a number of days before his legs stop hurting, but it was all worth it.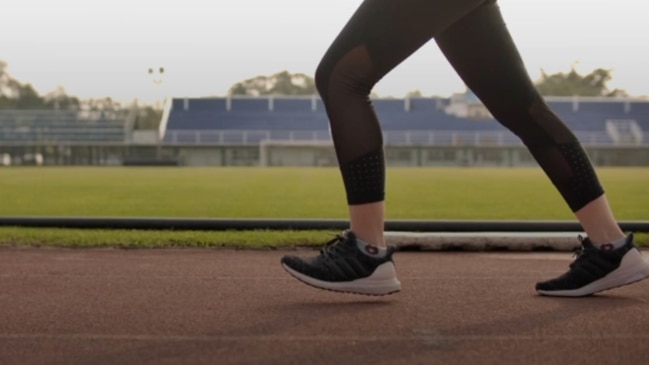 POLL
GLOSSARY
gruelling: exhausting
ultra-marathons: any run that is longer than the traditional marathon length of 42.19km
civil engineer: a person who plans, designs, and oversees the construction and maintenance of building structures, and facilities, such as roads, railroads, airports, bridges, and more
continent: any of the world's main continuous expanses of land (Europe, Asia, Africa, North and South America, Australia, Antarctica)
EXTRA READING
Aussie mates run 80 marathons in 80 days
Australia's 'chicken wing king' breaks world records
Dr Deep Sea sets new underwater record
QUICK QUIZ
1. How many kilometres did Chris Turnbull run over how many days?
2. What feat did he achieve as a nine-year-old to start his love of running?
3. Name three reasons why Chris Turnbull did the run.
4. How far did he run on average each day?
5. Where did the run finish?
LISTEN TO THIS STORY
CLASSROOM ACTIVITIES
1. 39-Day Run|
One of the reasons Chris Turnbull completed this record-breaking run was to test himself physically and mentally.
How far do you think you could run or walk in 39 days? Make a written plan of how and where you will do some many kilometres a day for 39 days straight. It might be a run or walk to school and home, around your street, or with a park run or laps of a local oval.
Use an online map service to calculate the distance and multiply it by 39 days in a row.
It might be something you want to fundraise for, an issue you'd like to raise awareness of or just something to aim for and be proud of if you can achieve.
Write your plan out including dates and distances.
Time: allow 30 minutes to complete this activity
Curriculum Links: English, Health and Physical education, Personal and social, Critical and creative thinking.
2. Extension
What is it about running that Chris Turnbull and others love so much? List the reasons.
What is something you do that you have found a passion or calling for? Why do you love that so much?
Time: allow 10 minutes to complete this activity
Curriculum Links: English, Personal and social, Critical and creative thinking.
VCOP ACTIVITY
1. Imaginative dialogue
Imagine you were running alongside Chris Turnbull for some of his record-breaking run across Australia. You might like to choose a well-known town or part of Australia between Perth and Sydney.
Create a conversation between yourself and Chris. Don't forget to try to use facts and details from the article to help make your dialogue as realistic as possible.
Go through your writing and highlight any punctuation you have used in green. Make sure you carefully check the punctuation used for the dialogue and ensure you have opened and closed the speech in the correct places.