The Melbourne Cup is the biggest event on the Australian racing calendar and is often referred to as the 'race that stops the nation'.
More than six million people are expected to watch the race on TV and online on Tuesday (November 7) and more than 95,000 are expected to attend Flemington Racecourse for Cup Day.
Racehorse Almandin won the coveted* race last year and punters* are confident the gelding* galloper can go back-to-back with another win.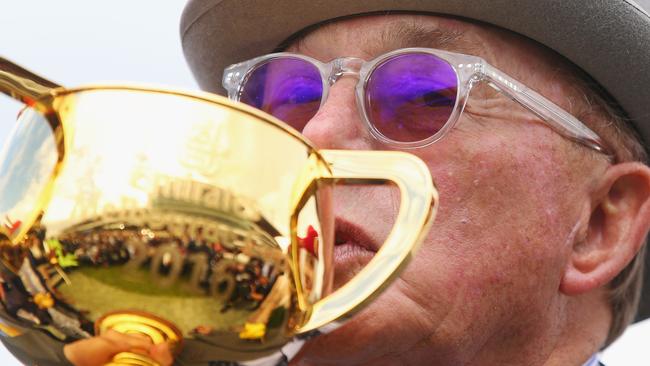 The German bred Australian trained horse was last year ridden by Kerrin McEvoy and trained by Robert Hickmott.
This year the gelding will be ridden by Italian jockey Frankie Dettori, who has a mixed record at Flemington and has never won the Melbourne Cup.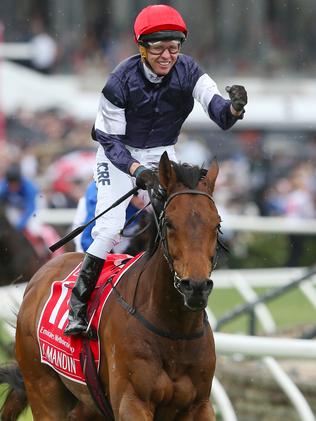 But legendary British jockey Lester Piggott thinks Dettori will do better this year.
"He's been second a couple of times on awful horses. One of them (Max Dynamite) was a jumper," Piggott said.
"This time he's on a good horse. Don't worry, he can do it."
It's yet to be confirmed exactly which 24 horses will run the 3200m race but Humidor, Marmelo, Who Shot Thebarman and Qewy are some of the horses expected to make the race.
But what is it about the Melbourne Cup that makes it such a showstopper event in every state?
Well, it's many things.
It's a chance for women and men to put on their finest fashions or dress in fancy-dress costumes at Melbourne Cup events, barbecues and office parties.
International celebrities, including King of Pop Michael Jackson's daughter Paris this year, often fly in from overseas to attend the races.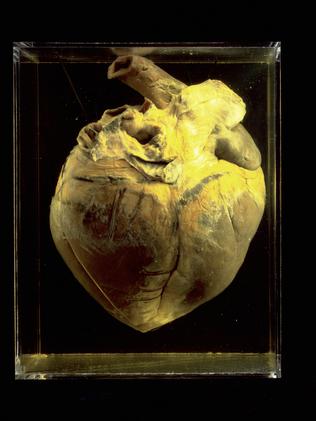 And for the horses, jockeys and trainers, winning the race can make them instantly famous.
The first Melbourne Cup was held in 1861 and was won by bay stallion Archer.
Despite having won the race in 1930, Phar Lap is still one of the most famous horses in Australian history.
His huge 6.35kg heart, which many believe was the key to his success, is on display at the National Museum of Australia in Canberra. An average racing horse's heart weighs 3-4kg.
Horse Subzero, who won the Cup in 1992 and is now retired from racing, is still kept busy travelling the country explaining aspects of racing and the Melbourne Cup to students.
The pale grey horse has a calm temperament and playful nature making him the perfect horse for kids to meet, as the students of St Augustine's Primary School in Melbourne found out last week when he stopped by ahead of the Cup.
Kids News was there to find out what the students already knew about the famous race day.
Grade 1 student Mattise, 7, knew it was about horses.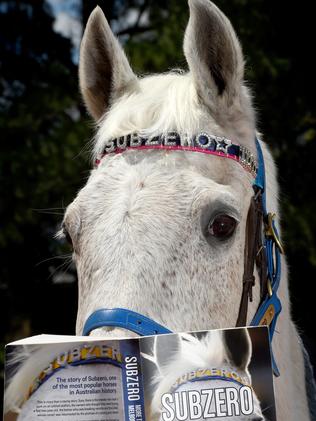 "Lots of horses come together and race," she said.
"Everyone has a go and it doesn't matter if you lose."
Sam, 10, said: "The race is important because they get to see the talents of the horses in Australia and how fast they can go."
GLOSSARY
coveted: sought after
punters: people betting on the event
gelding: male horse
LISTEN TO TODAY'S STORY
CLASSROOM ACTIVITIES
Activity 1.
Why is the Melbourne Cup so popular? List all of the reasons that you can find in the story. Then add some more reasons that you can think of.
Extension:
Cup Day is a public holiday in Victoria. It is not a public holiday anywhere else.
Do you think it should be a holiday for all Australians?
Write a letter about your opinion on this.
Remember to give reasons to make your letter really convincing.
Time: allow 35 minutes to complete this activity
Curriculum links: English
Activity 2.
One of the most famous horses to win the Cup was Phar Lap.
Find out about Phar Lap and create a storyboard for a video or a poster about Phar Lap.
Your purpose is to help people to understand why Phar Lap is such an important part of our history.
Extension:
One of the big events on Cup Day for men, women and kids is Fashions on the Field.
Design an amazing outfit that you would wear to the Melbourne Cup.
Don't forget to include a hat!
Your design should include notes about the materials used.
Time: allow 90 minutes to complete this activity
Curriculum links: History, Design and Technology
VCOP ACTIVITY
(Vocabulary, Connectives, Openers, Punctuation)
Commentating the Melbourne Cup
Imagine you've been selected to be the race caller for the Melbourne Cup.
Write down what you are going to to say.
Then record yourself, focusing on using expression and emphasis in the way you talk.
There are some great videos online to get an idea of how racers call a horse race.
Either research to find out which horses are racing or make up some creative names of your own.
Time: allow 20 minutes to complete this activity
Curriculum links: English, Big Write, VCOP
EXTRA RESOURCES
ABUSED DOG'S SPECIAL BOND WITH BABY
TAKE A MO' TO CHECK OUT THIS TONGUE
IN A SENTENCE, SHARE YOUR THOUGHTS ON TODAY'S STORY
Kids News loves reading your best grammar, vocabulary and spelling.
We publish the best comments.