Jaclyn Narracott has made history, claiming Australia's first ever sliding medal after a brilliant performance in the women's skeleton, the gutsy*, headfirst speed sliding event that has to be seen to be believed.
Establishing a narrow lead after her first two runs on the previous night of competition, Narracott moved to second behind German Hannah Neise on her third run, before putting down an exhilarating* fourth and final run to come home with the silver — Australia's first ever medal in the extreme arena of sliding.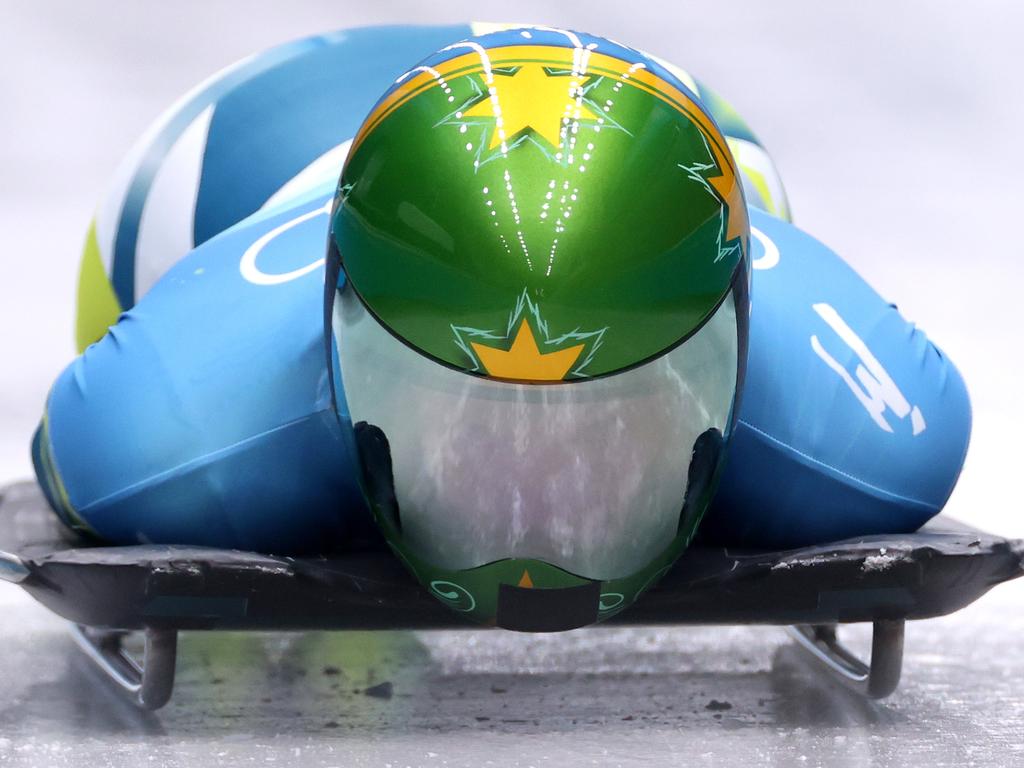 Narracott has also delivered Australia its greatest ever medal haul at a Winter Olympics by claiming Australia's fourth medal.
Australia has never won four medals in a Winter Olympics before, but with Narracott's silver the southern hemisphere outsider has cruised to an incredible winter record.
Narracott's medal contention* was an unexpected performance and the European competitors who dominate* the sport were stunned to see the Aussie flag in the mix.
Narracott herself was blown away by the result.
"Indescribable, surreal*, unbelievable, it's everything that I've dreamt of and actually realised it is going to take a while to sink in," she said.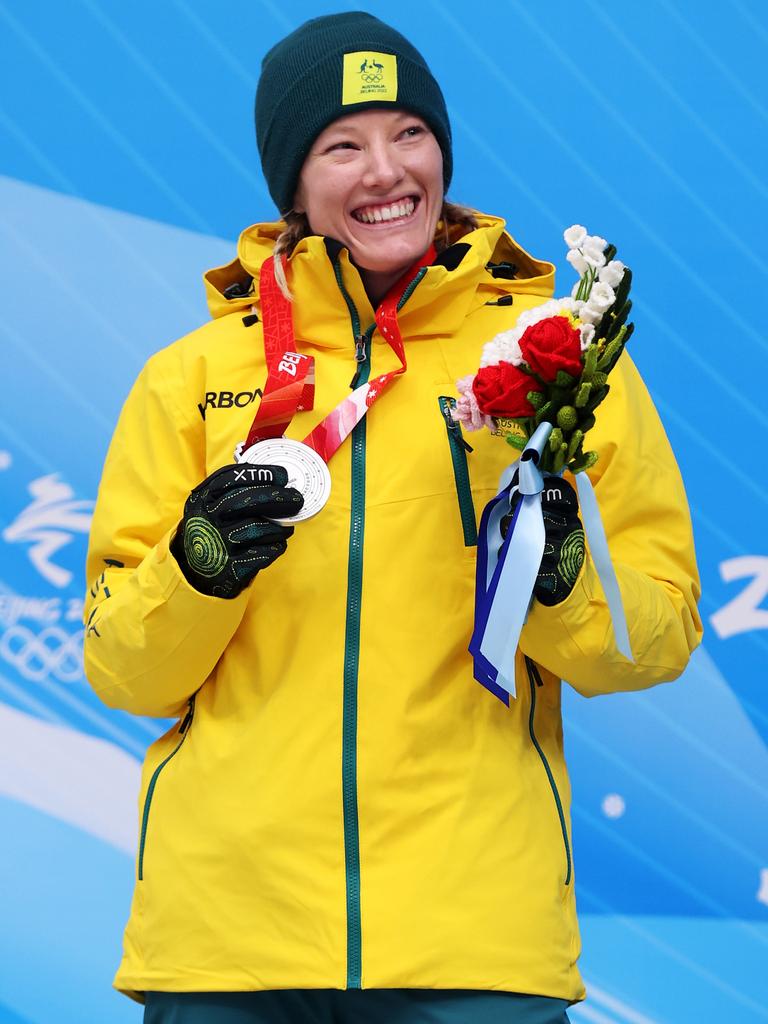 Asked what she was thinking about at the top of the final run, Narracott said: "Not a lot, to be honest. I was remembering to go smooth, be flowy and have some fun and it was always going to be OK no matter what happened."
She also added that she hoped her result would get more women into the sport.
"We used to have a program and there's no reason why we can't be competitive at every Olympics and World Cup," she said. "We just need the girls who want to do it and hopefully this will get more into the sport."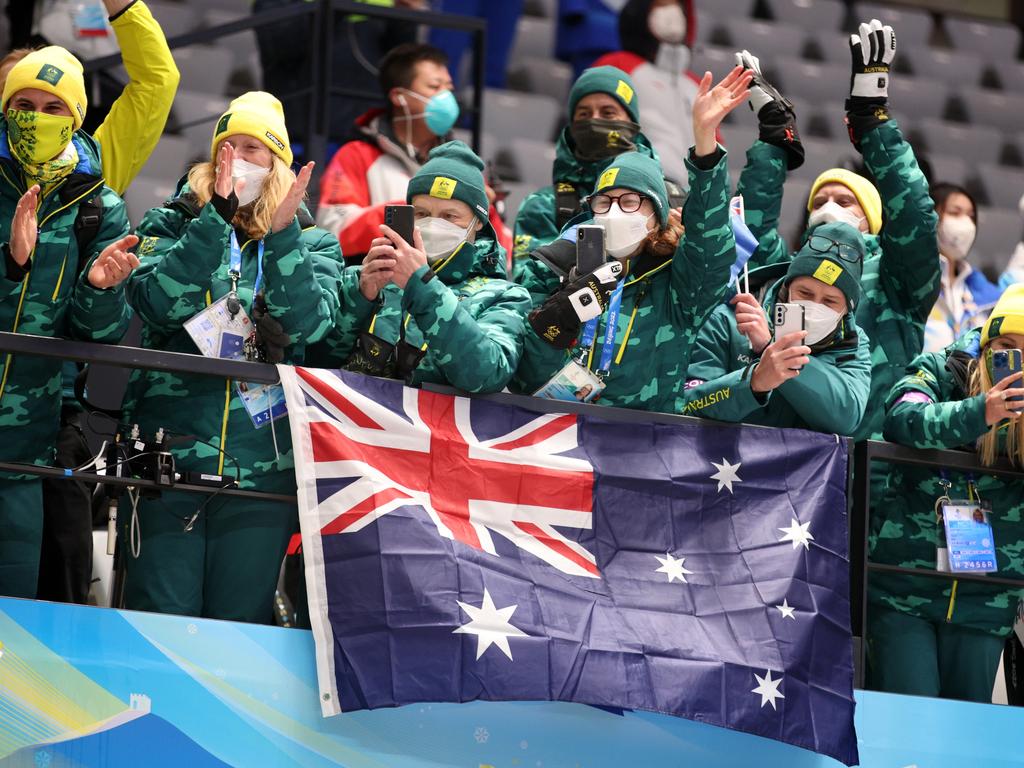 Coming into the Olympics, Narracott won gold at the World Cup event in St Moritz in January, and said that result made her confident that nothing was out of the question.
Narracott suffered what could have been a career-ending concussion* after PyeongChang, which was followed by Covid and a move to the UK.
She said the sacrifice has paid off so far, even though she hasn't yet met her 2-year-old nephew in person.
As well as bagging Narracott a silver medal, those sacrifices have also led the Queenslander to shock the world with her success.
Some were even reportedly trying to claim her as "half-British" because her husband and coach Dom Parsons claimed bronze in PyeongChang.
Parson said he had "no words" for how well she did.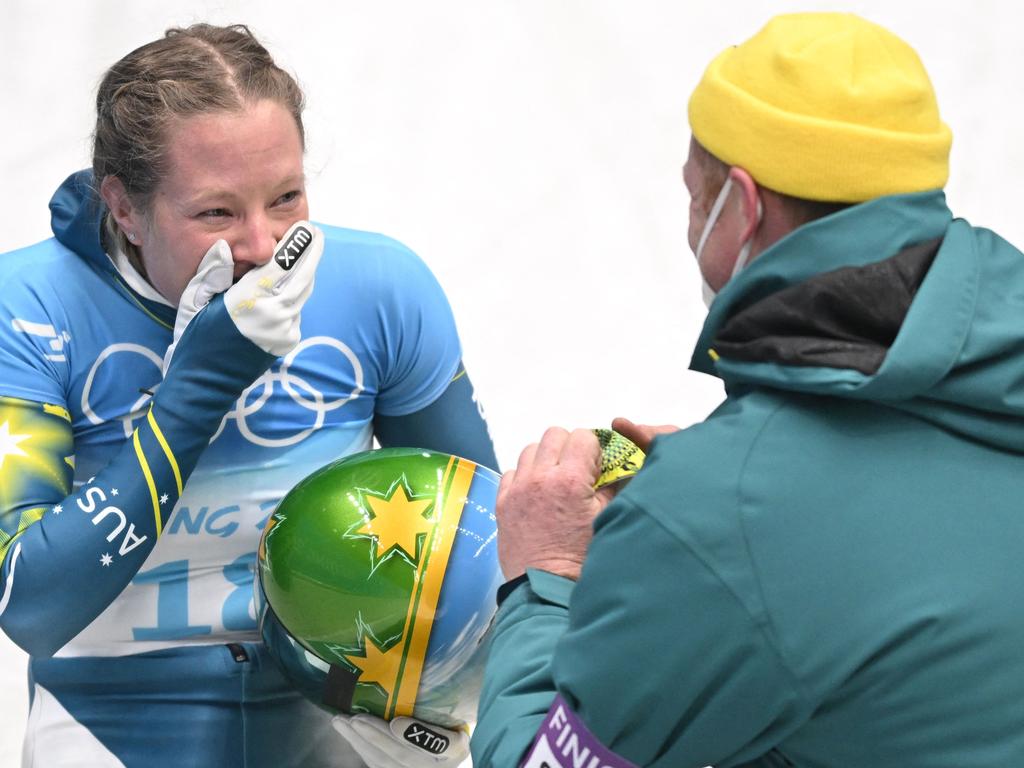 Former Olympic slider Michelle Steele put the victory into context.
"I can't put into words the enormity of what Jackie has just achieved," she said. "What she has achieved tonight in this sport, in this field, is just phenomenal.
"She had a smile on her face throughout this competition. She has put a smile on the face of all the Aussies watching tonight. Just an unbelievable performance.
"And under the pressure she's been under, all of these athletes have been under, she has come out on top, (a) champion. Silver medallist for Australia."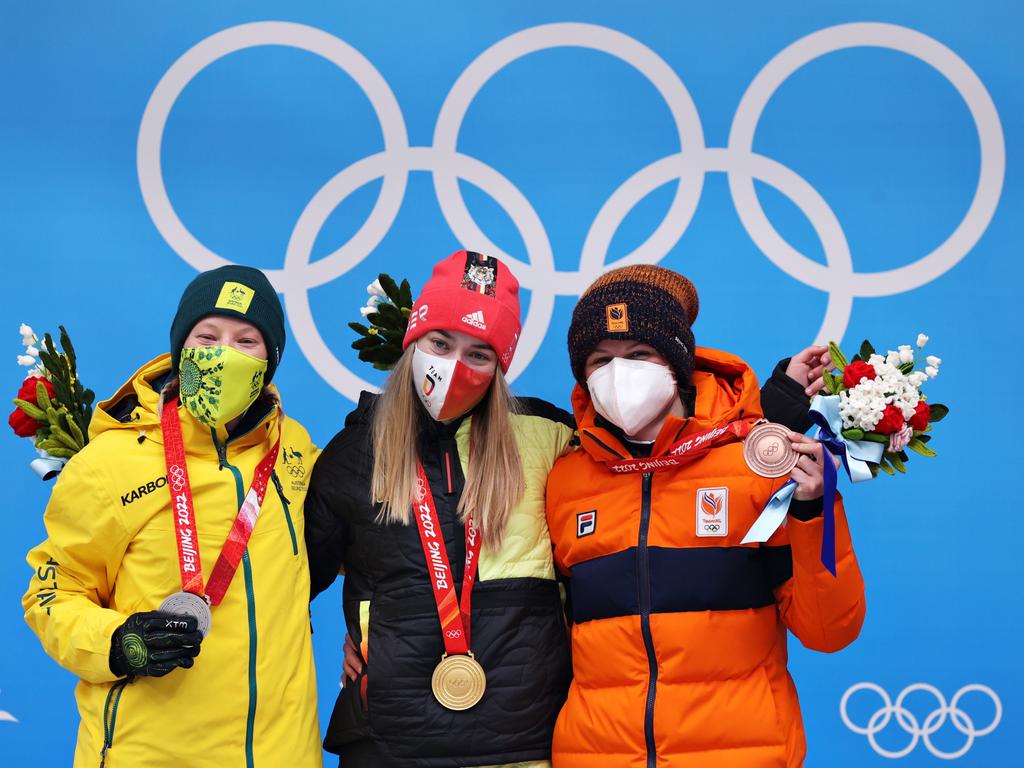 Germany's Neise won the gold medal and the Netherland's Kimberley Bos secured bronze.
The Aussie was the first slider in heat three and set a new track record of 1:02:00 in a remarkable performance.
However, it didn't last long as Neise immediately broke the record as the second racer out.
It left Narracott 0.14 of a second behind Neise and the German extended the final margin to 0.62 seconds.
Australia's previous best ever skeleton result was 10th in 2010.
Watching Narracott on the podium, sports commentator Alister Nicholson said: "Not so long ago it seemed almost incomprehensible* that you would see an Australian on the podium in skeleton."
GLOSSARY
exhilarating: thrilling, exciting, producing elation
contention: the bid to win a competition
dominate: command, control, lead
surreal: bizarre, unusual, unreal
concussion: confusion or unconsciousness caused by head injury
incomprehensible: inconceivable, impossible to process or understand
EXTRA READING
Gold medal win for Jakara's mighty moguls
Meet our top Winter Olympic medal hopefuls
QUICK QUIZ
What is the name of the race for which Narracott won her silver medal?
What is so special about Narracott winning the fourth medal for Australia at these games?
What was Australia's previous best performance in the extreme sliding event?
What did Narracott win ahead of her Olympic performance?
Who won the gold and bronze medals, sharing the podium with Narracott?
LISTEN TO THIS STORY
CLASSROOM ACTIVITIES
1. See, hear, feel and think chart
Try and put yourselves in Jackie's shoes as she was about to slide down the icy hill at a blistering pace to try to win a medal in sliding at the Winter Olympics, her lifelong dream.
Under the headings "See", "Hear" and "Feel", use the most descriptive words you can think of to explain what she might see, what she might hear and how she might have felt at that moment.
Time: allow 15 minutes to complete this activity
Curriculum Links: English; Health and Physical Education; Personal and Social
2. Extension
Would you like to give this type of sliding race a go? It's very scary and fast, but it's also meant to be great if you are an adrenaline junkie! If you want to become an Olympic athlete in sliding, list some attributes and sacrifices you may have to make to achieve your dream.
Time: allow 10 minutes to complete this activity
Curriculum Links: English; Health and Physical Education; Personal and Social; Critical and Creative Thinking
VCOP ACTIVITY
Sliding on to the podium
What an amazing effort from Jackie Narracott. Imagine being a commentator for the event and write a short but entertaining paragraph about the final. Ensure you use a good mix of short, sharp sentences to build suspense, as well as emotive language to really convey the feeling of excitement created by the skeleton race.