Can Australia break its gold medal drought at the Winter Olympics?
The Aussies haven't struck gold at the Winter Games since 2010, despite claiming six medals in that time.
Australia does boast a No. 1 ranked athlete this time around, and a host of other talented athletes who are in the running for medals.
Let's take a look at our top medal hopes at the 2022 Winter Olympics.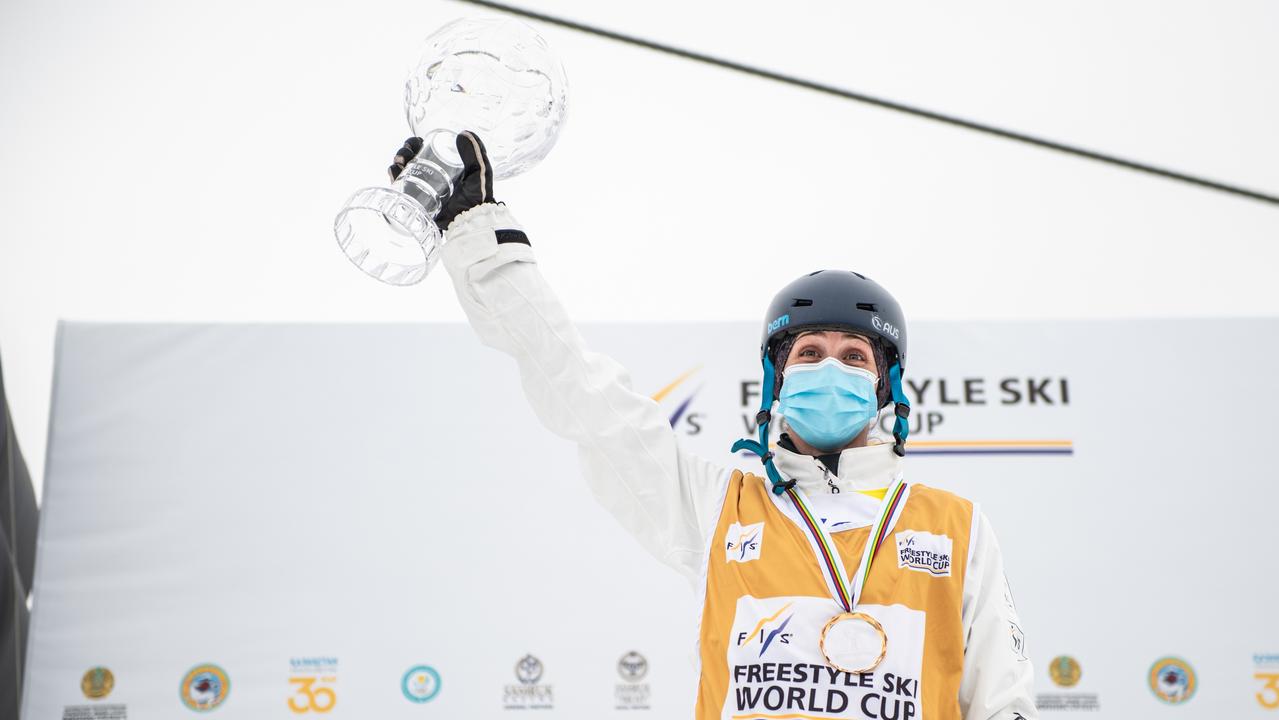 LAURA PEEL
Freestyle Aerial Skiing
One of Australia's best medal hopes. Ranked No. 1 in the world, Peel has won the crystal globe as the World Cup winner for each of the past two seasons and is only getting better. She just became the third woman to land the notoriously* difficult quadruple twisting triple backflip. Her score for the jump would have got her on the podium* in the men's event held at the same time. From Canberra, Beijing will be her third Olympics.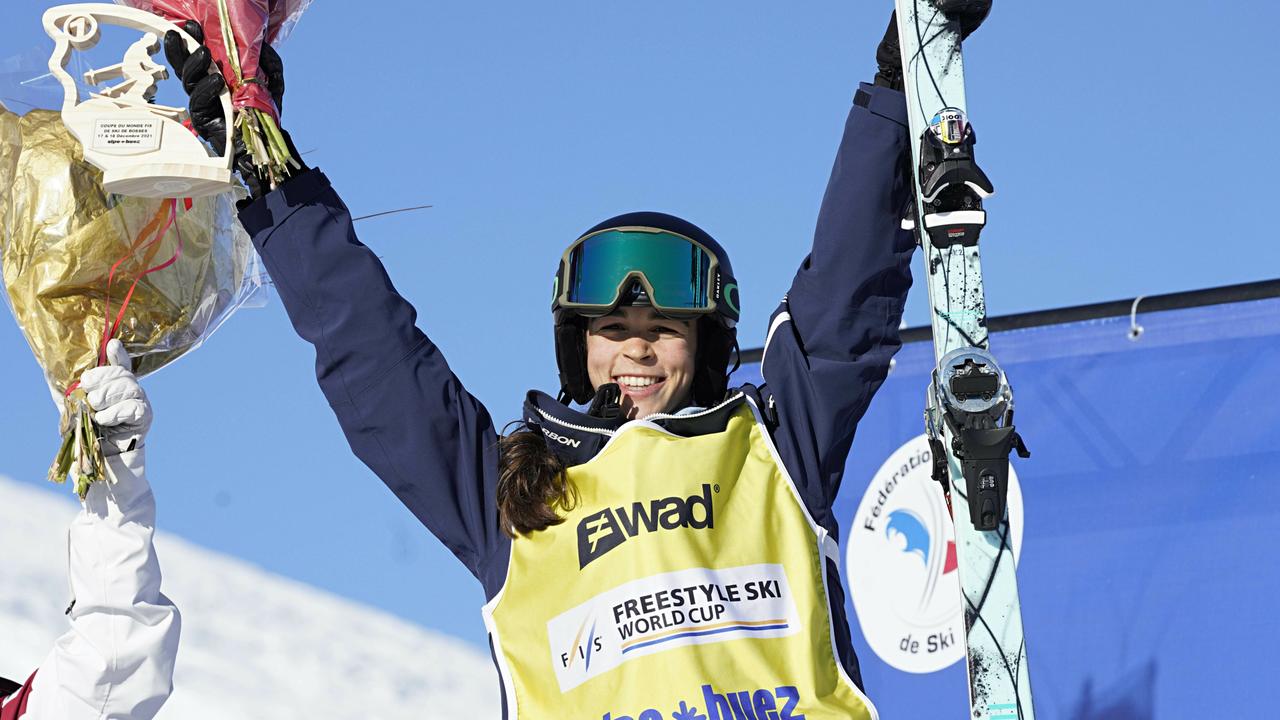 JAKARA ANTHONY
Freestyle Mogul Skiing
Just missed out on an Olympic medal in PyeongChang in 2018 when she placed fourth in the final but has grown wings* since then. Born in Tropical North Queensland but now based closer to the slopes, she won a silver medal at the 2019 world championships and has finished on the podium in eight of her nine World Cup events this season.
TESS COADY
Snowboard Slopestyle & Big Air
One of the sport's rising talents, Coady was selected as a teenager to compete at the last Olympics but injured her knee in training and was unable to compete. She missed the entire next season but the Victorian is back to full fitness and making her presence felt at the sport's top end. Aged just 20, she won a bronze medal in slopestyle at this year's world championships in Colorado in the US and won a World Cup event in Switzerland this month.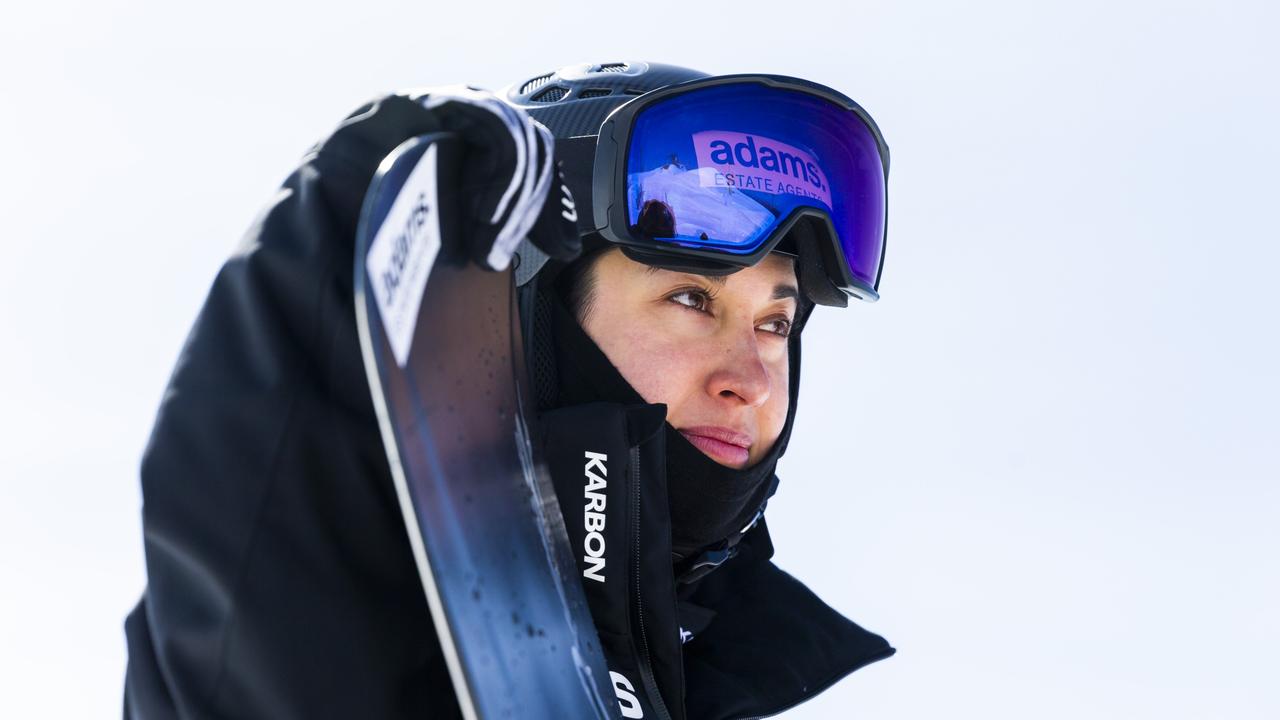 BELLE BROCKHOFF
Snowboard Cross
Teamed up with Jarryd Hughes to win the 2020 world championship title in the team snowboard cross, an event which has been added to the Olympic program for the first time in Beijing. Already a two-time Olympian, Melbourne-born Brockhoff was ranked second in the world in the season before the pandemic struck.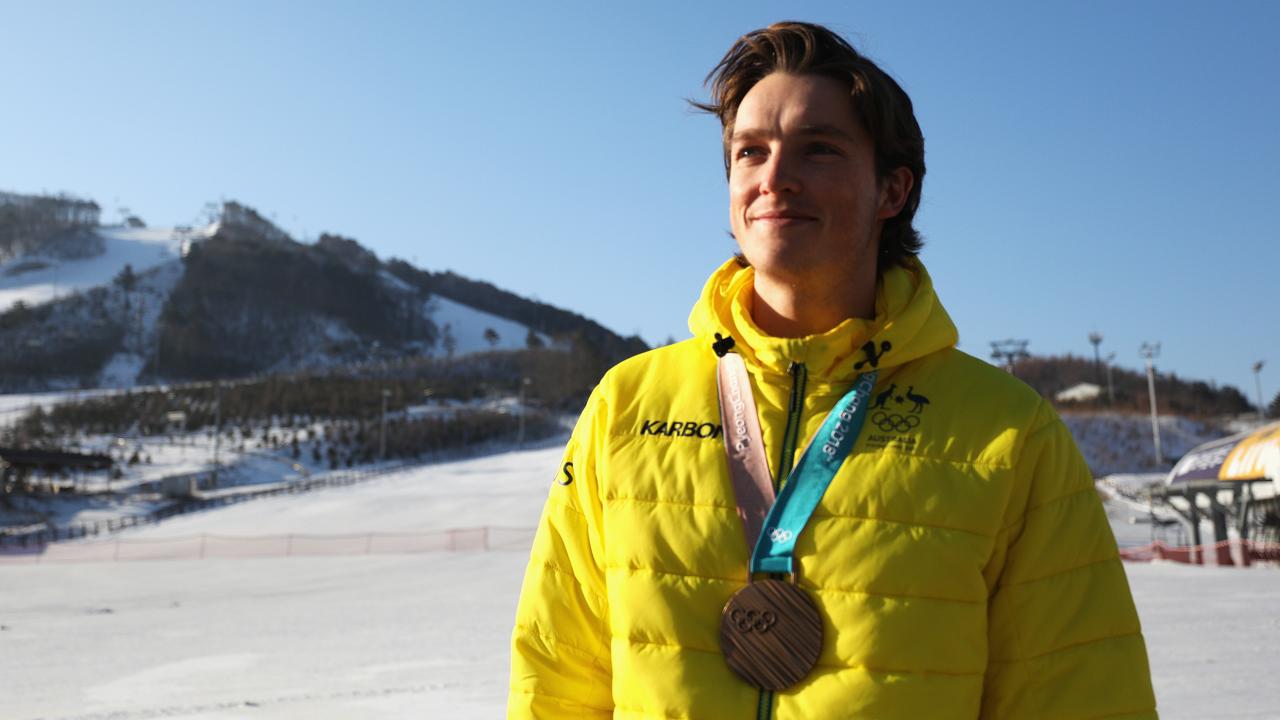 SCOTTY JAMES
Snowboard Half-pipe
Australia's flag-bearer for the opening ceremony in 2018, James is snowboarding royalty and a megastar on the international circuit. The Victorian has won multiple world titles and X Games gold medals – including the latest this month – as well as a bronze medal in PyeongChang. Age 27, this will be his fourth Olympics after he debuted* at Vancouver in 2010 as a 15-year-old.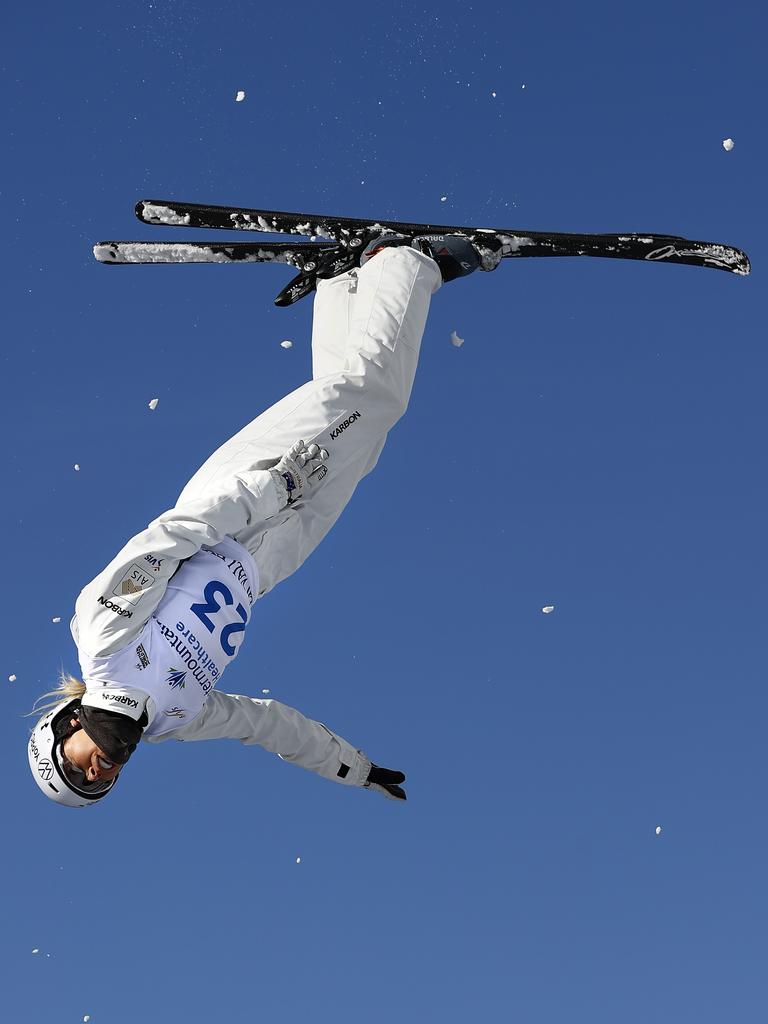 DANIELLE SCOTT
Freestyle Aerial Skiing
A former gymnast who turned her attention to aerial skiing when she was in her early teens and has been one of Australia's most consistent performers ever since. She has won bronze and silver medals at world championships and a World Cup event as recently as December.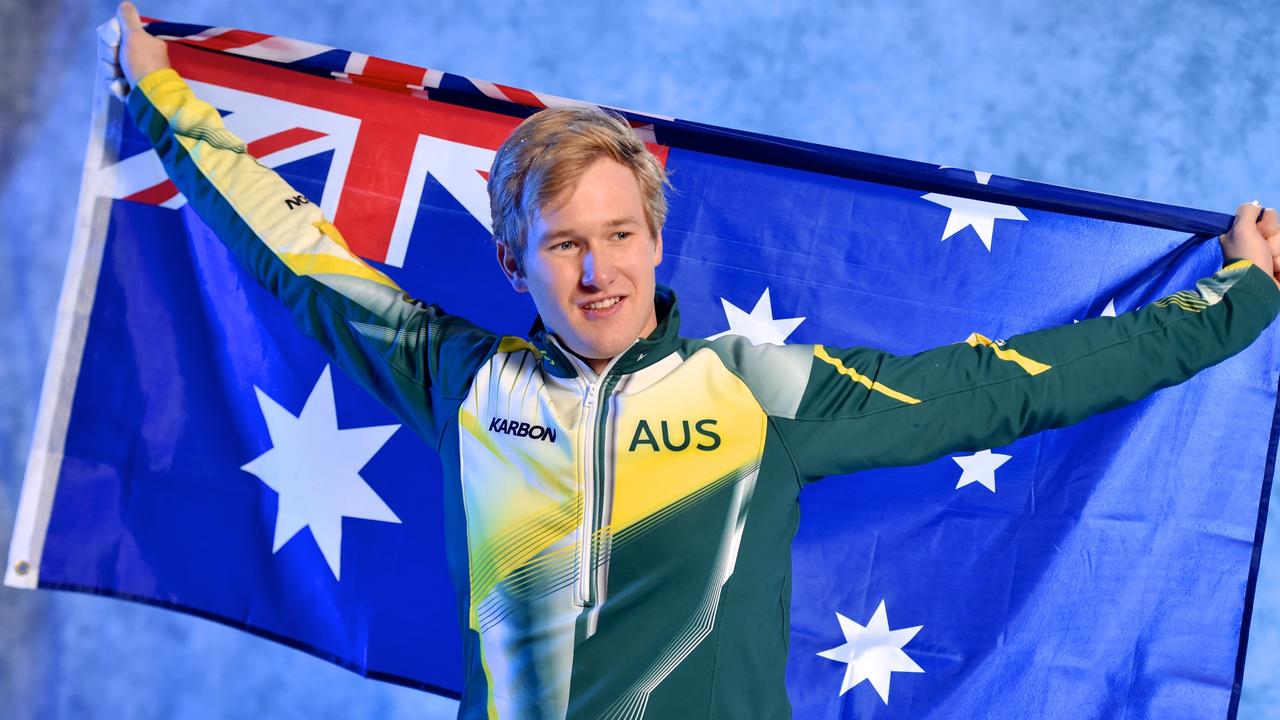 JARRYD HUGHES
Snowboard Cross
Was chosen to carry the flag at the closing ceremony at the 2018 PyeongChang Winter Olympics in South Korea after winning a silver medal. A star performer from the moment he went on the international circuit, the Sydneysider has also won a gold medal at the X Games and a mixed team world crown with Brockhoff.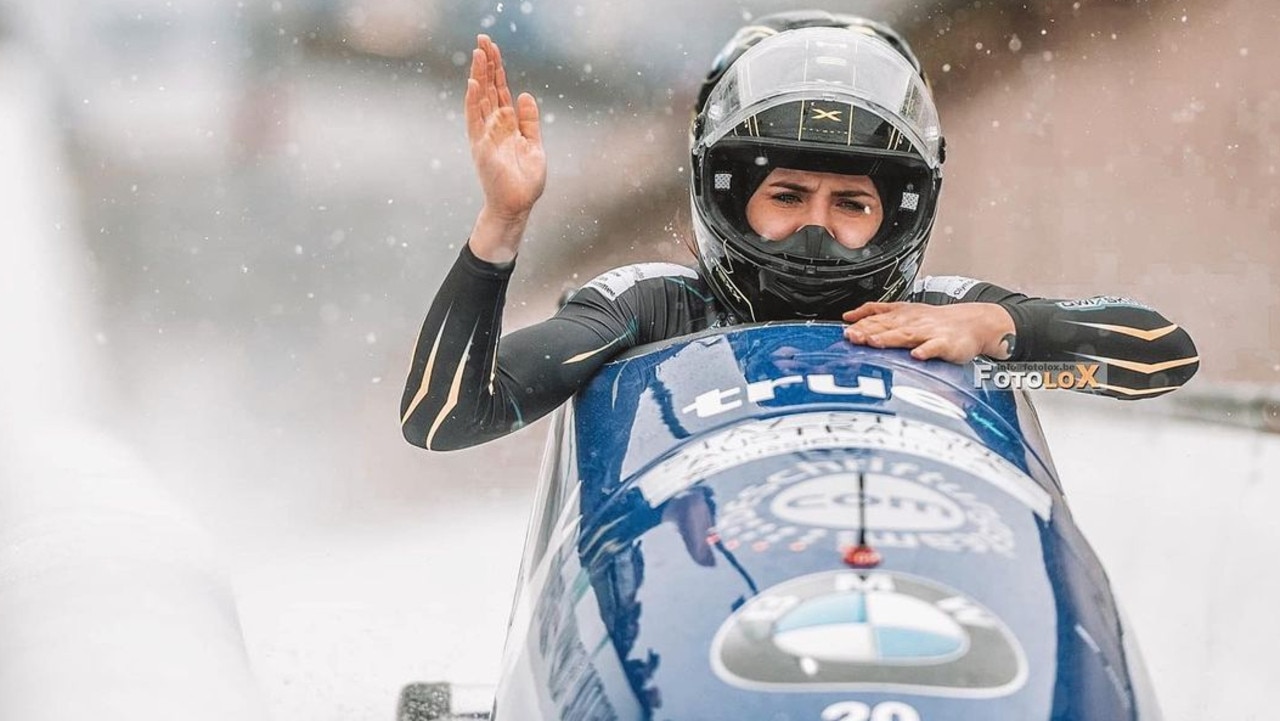 BREE WALKER
Bobsleigh / Monobob
A former hurdler from Melbourne who has made a seamless* transition* to winter sports, competing in both two-woman bobsleigh and monobob, which is being held at the Olympics for the first time. With her natural, explosive speed, Walker has become an instant hit in the solo event, finishing on the medal podium in seven of her last nine World Series events, including two wins.
FAST FACTS: THE BEIJING WINTER OLYMPICS
The Winter Olympics were first held in 1924. This will be the 24th Winter Games.
Beijing is the first city to host both the Summer and Winter Olympics after the Summer Games were staged in the Chinese capital in 2008.
Beijing was announced as the Winter Olympics host in 2015. The only other candidate was Almaty in Kazakhstan. China narrowly won the vote 44-40.
The Games open on February 4 and close on February 20, although some qualifying events have been conducted on February 2 and 3.
Organisers are expecting about 3000 athletes from 90 different countries to compete at the Games.
Australia is sending 43 athletes, its third biggest ever team.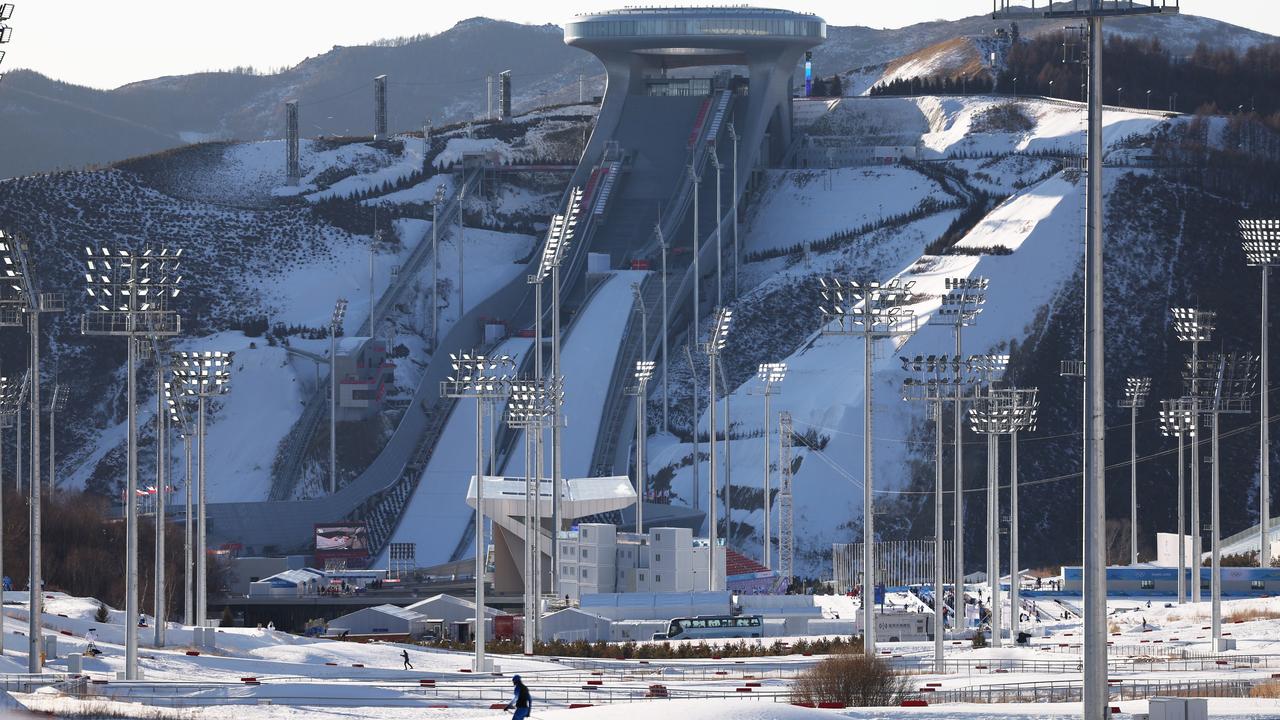 There will be a record 109 gold medals up for grabs in Beijing after the addition of seven new events from the last Winter Olympics: women's monobob, men's and women's big air and mixed team events in speed skating, ski jumping, aerials and snowboard cross.
There are 15 disciplines* in all: Alpine skiing, biathlon, bobsleigh, cross-country skiing, curling, figure skating, freestyle skiing, ice hockey, luge, nordic combined, short track speed skating, skeleton, ski jumping, snowboarding and speed skating. Australia qualified athletes in 10 different sports.
There are three different cluster* sites for the Beijing Games: one in Beijing city and the other two in nearby mountains.
Beijing will host the ceremonies and most of the ice events, including figure skating, speed skating, curling and ice hockey, plus some snow events. They will use some of the same venues that were used for the 2008 Beijing Summer Olympics, including the "Bird's Nest" stadium where Jamaican sprinter Usain Bolt won his first gold medals as well as the "Water Cube" where American swimmer Michael Phelps captured an unprecedented* eight golds.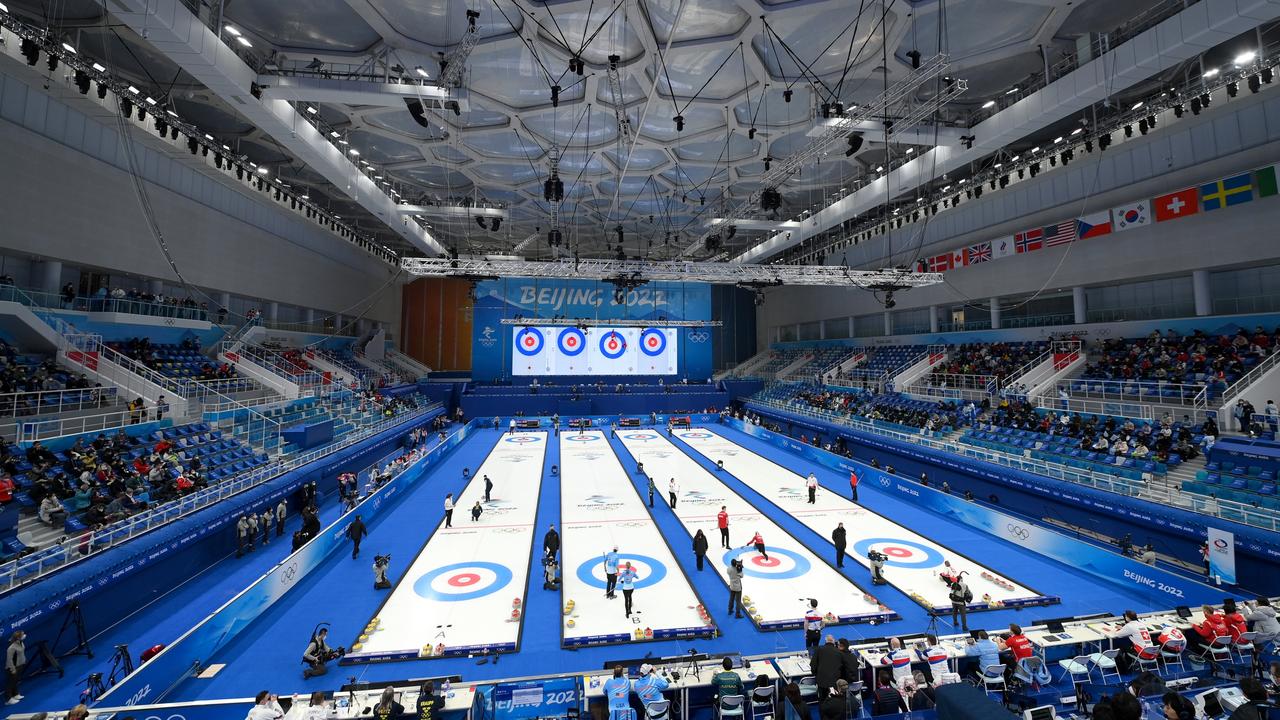 Yanqing, a northern suburban district about 80km from the city centre that can be reached in about 20 minutes by high-speed railway, will host alpine skiing plus the sliding events of bobsleigh, skeleton and luge.
The Zhangjiakou zone in neighbouring Hebei province is about 220km from central Beijing, and 50 minutes by the railway line specifically built for the Games. This cluster will host snowboarding, freestyle skiing, cross country skiing, ski jumping, Nordic combined and biathlon events.
A limited number of local spectators will be allowed to attend the games but foreign visitors are banned because of the Covid-19 pandemic.
GLOSSARY
notoriously: famously known in a bad way
podium: the platform where medals are presented
grown wings: gained experienced, improved
debuted: made a first appearance
seamless: smooth
transition: move from one to another
disciplines: variations of a sport, with different rules and requiring different performances
cluster: a group of similar things
unprecedented: never seen or experienced before
EXTRA READING
Jakara hopes new trick is a Winter Olympics winner
Cool facts about the Winter Olympics
Aussie 15-year-old breaks half-pipe world record
Scotty James wins half-pipe bronze medal
Graham wins Olympic silver in moguls
QUICK QUIZ
When was the last time Australia won gold at the Winter Olympics?
How many other Winter Olympic medals has it won since that time?
What world ranking does Laura Peel have?
Including Beijing, how many Winter Olympics has Scott James competed at?
How many gold medals in total are up for grabs in Beijing?
LISTEN TO THIS STORY
CLASSROOM ACTIVITIES
1. A Beginner's Guide to …
Choose one of the sports our medal hopefuls will compete in at the 2022 Winter Olympics and create a "Beginner's Guide" to that sport.
Assume that the person reading your guide knows absolutely nothing about the sport. You will need to tell them details such as: the aim of the sport, the equipment required, the type of field or arena where the sport is held, the most important rules and how the winner is determined.
You may choose your own way of presenting your guide but it must be attractive and user-friendly. It is recommended to include pictures and diagrams to help your reader understand the sport.
Time: allow 30 minutes to complete this activity
Curriculum Links: English; Health and Physical Education
2. Extension
Identify some past and present stars of this sport. Choose one and list their greatest achievements.
Time: allow 15 minutes to complete this activity
Curriculum Links: English; Health and Physical Education
VCOP ACTIVITY
Olympic Word Splash
Let's create a word splash. Sit with a partner, and between you, write the word OLYMPICS in the middle of a piece of paper.
Decide who goes first. Then take it in turns to write a word around the central word that you associate with the Olympics.
Keep a tally of how many words you can come up with. Your partner can challenge you to justify how or why the word is associated with the central word.
Did you come up with any wow words that you should share with your class and add to the Vocabulary display? Can you use them in a sentence?