Australia has won its first medal of the PyeongChang Winter Olympics after skier Matt Graham grabbed silver in the moguls.
The world No.3 pumped his fist after passing the line before being awarded 82.57 points in the medal round early on Tuesday morning.
He was 4.06 points lower than Canadian great and gold medallist Mikael Kingsbury. Daichi Hara of Japan won bronze with 82.19 in the six-man super final.
"It's pretty awesome," Graham, from Gosford, said.
"I'm over the moon, it still hasn't sunk in but I can't wait to celebrate.
"It was amazing putting down that final run which was my best run of the night. I knew when I saw the score I was going to be on the podium*. I was just having fun and when I'm having fun I'm skiing the best."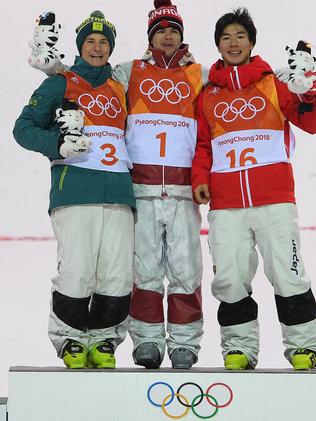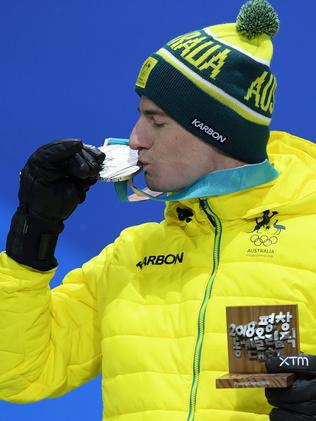 Graham's Olympic success will come as no surprise to those who have tracked his career.
He has had 12 World Cup podium finishes including two wins in the Olympic format, beating Kingsbury twice in World Cups to the top spot in Deer Valley 2016 and Calgary 2017.
"It's been such a long year, I just wanted to have fun and feel loose and be able to put it down where it counts," Graham told the Seven Network. "It's a lot of hard years come to fruition*.
"A whole life of hard work and it comes down to 25 seconds and one bad turn and it could all be over.
"It's amazing. My family and my friends have been my biggest support."
Graham's win recorded Australia's 13th Winter Olympic medal of all time.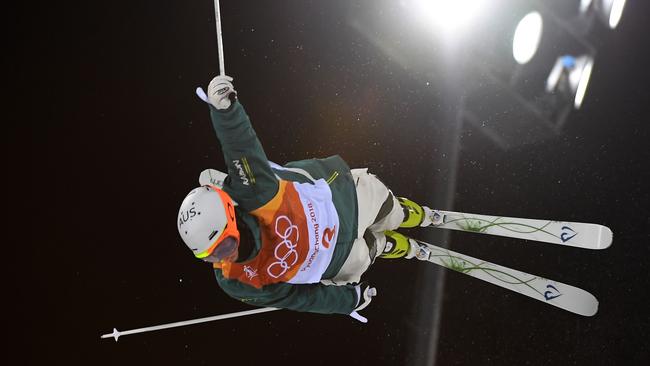 GLOSSARY
podium: the stage the 1st, 2nd and 3rd place winners stand on to receive a medal
fruition: realising a plan or project
LISTEN TO TODAY'S STORY
CLASSROOM ACTIVITIES
1. Read or listen to the article carefully and complete the following activities.
Use your own words to summarise the important information in this article into 2 or 3 sentences.
Describe how Matt Graham feels after his performance. Use evidence from the article to show how you know he was feeling like this.
The following phrases are used in the article, however they do not mean exactly what they say. What do they mean in the context of this article?
grabbed silver:
over the moon:
hasn't sunk in:
podium finishes:
What score did the gold medallist receive?
How much was Matt Graham ahead of the bronze medallist?
Extension: Who were the other two competitors who shared the podium with Matt Graham?
Draw a picture of the medal presentation ceremony. Include the country that each competitor is from and a picture of their flag.
Time: Allow 40 minutes.
Curriculum links: English, Mathematics, Intercultural Capabilities, The Arts – Visual Arts
1. Olympic support
Just making it to the Olympics in any sport requires lots of hard work and preparation but not just from the athletes. Many people work behind the scenes to help athletes achieve their dreams.
Make a list of all the people Matt Graham should thank for helping him to win this silver medal. Next to each person write how they might have helped. Think of obvious and less obvious people who have helped.
For example;
Coach: for helping him correct his technique.
Extension: Matt Graham will go down in the history books as the 13th Australian to win a medal at the Winter Olympics. Find out who the other 12 Australian Winter Olympic medallists are, what event they won their medal for and what place they came.
Time: Allow 40 minutes
Curriculum links: English, Health and Physical Education, Personal and Social Capabilities, Humanities – History.
VCOP ACTIVITY
Wondrous Wow Words
After reading the article, with a partner, highlight as many wow words or ambitious pieces of vocabulary that you can find in yellow. Discuss the meanings of these words and see if you can use them orally in another sentence.
Activity: Download and print the 1-6 grid twice (see attached)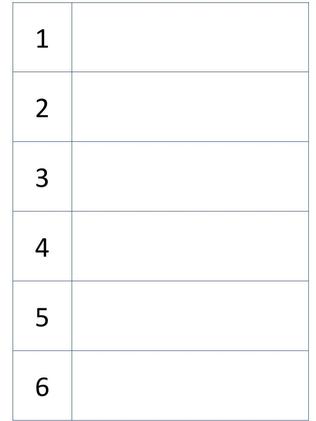 You will also need a dice between pairs.
Pick six different wow words from the article to use in the next activity, try and pick some easy and some challenging ones.
Write a different wow word in each of the 1-6 grid spaces.
Think of a topic… A sweltering day
Roll the dice and whichever wow word you roll, you have to try and use to create an exciting sentence about the topic.
e.g. The SCORCHING heat made the sweat TRICKLE down my forehead as I waited for the bus.
Take turns, going back and forth. After three turns each, change the topic.
IN ONE SENTENCE, TELL US WHAT YOU LIKE ABOUT TODAY'S STORY
Please avoid one-word answers. Explain exactly what you like about the story.