A 62-year-old man has set an astonishing world record, planking for 8 hours, 15 minutes and 15 seconds.
Former US Marine George Hood spent around 2100 hours planking to train to win back his record from Chinese policeman Mao Weidong, who took the record in 2016 at an event Mr Hood also competed in.
"Anybody can do what I do," Mr Hood said in an interview with CNN. "Everybody has to start somewhere.
"Every tree that's planted has roots. Once that tree is planted and those roots start to grow, whether it be 30 seconds or a minute or five minutes or an hour (of planking).
"You start repeating the process and taking care of your tree, it will grow and you will improve and you will actually get better."
62-year-old breaks Guinness World Record
Mr Hood's preparation included four to five hours of planking a day and 2000 sit-ups, 700 push-ups 500 leg squats and 300 arm curls a day.
He also attended training camps and had a practise attempt in 2018 in which he lasted 10 hours and 10 minutes.
His new record-breaking plank was inspired and sponsored by a US gym called Five15 Fitness, which was established to help people experiencing mental illness.
Throughout the attempt Mr Hood spoke to individuals and groups and heard presentations from guests with autism* and adult learning difficulties.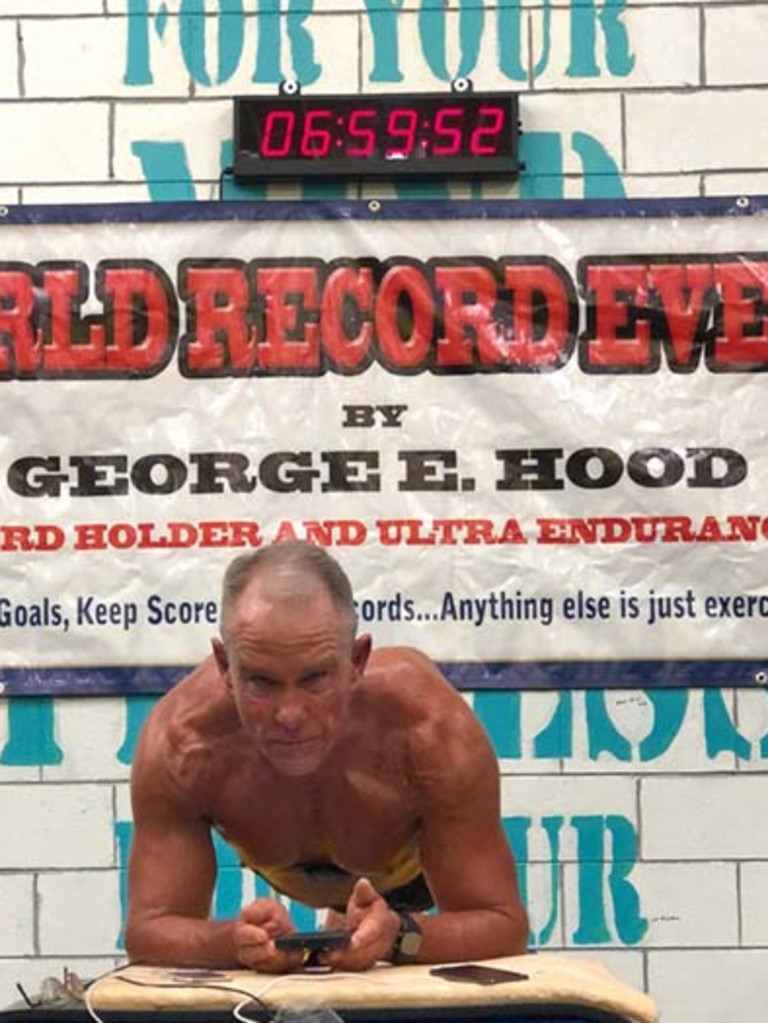 After Guinness World Records adjudicator, Philip Robertson, confirmed that he had indeed broken the record, Mr Hood announced his retirement from plank record attempts.
However, he concluded the event by doing 75 push ups after his 8-hour plank session, indicating that while his record-breaking plank days might be over, push up record attempts are definitely on the horizon*.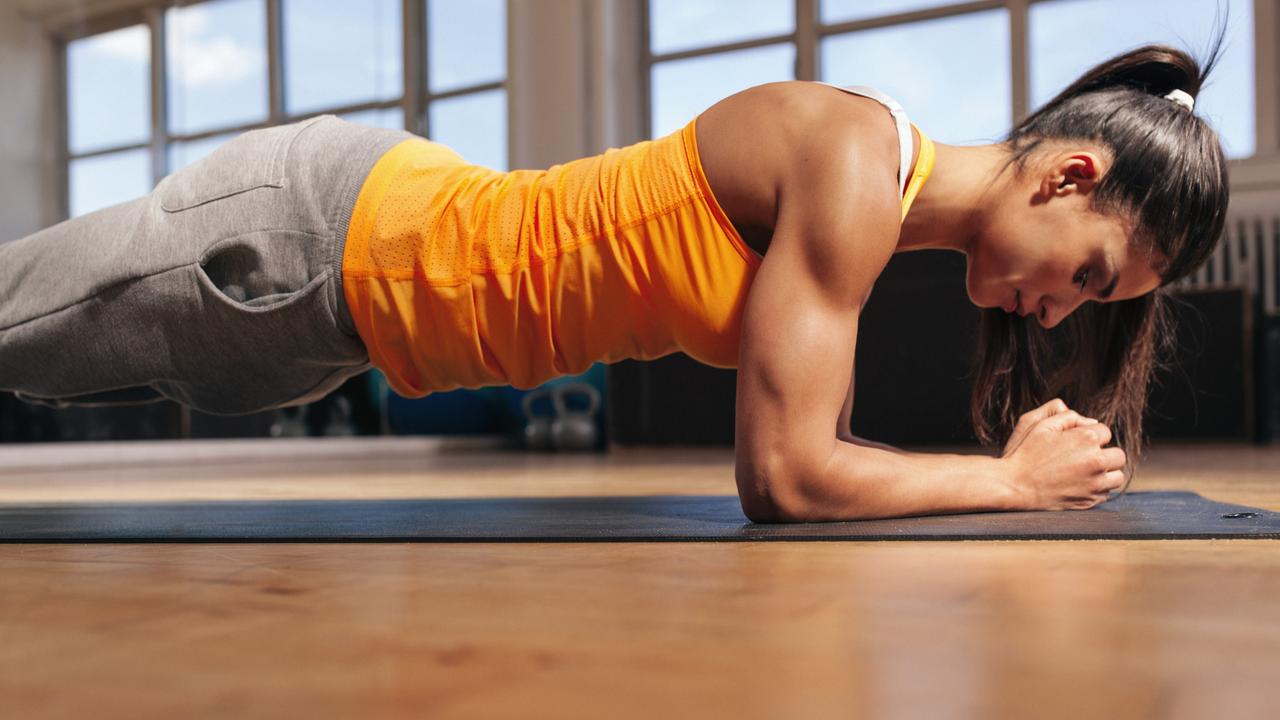 PLANK TIPS
There are lots of ways to vary a plank but almost all trainers will give you these same tips:
You can plank on your hands or your forearms*, as Mr Hood is doing in the photos. Do whichever is more comfortable for you.
Hold your tummy tight as though you're getting ready for someone to punch you.
Keep your body straight from head to toe, rather than sagging in the middle or pushing your bottom up in the air.
Push up through your arms, away from the floor.
Keep your neck and jaw as loose and relaxed as you can.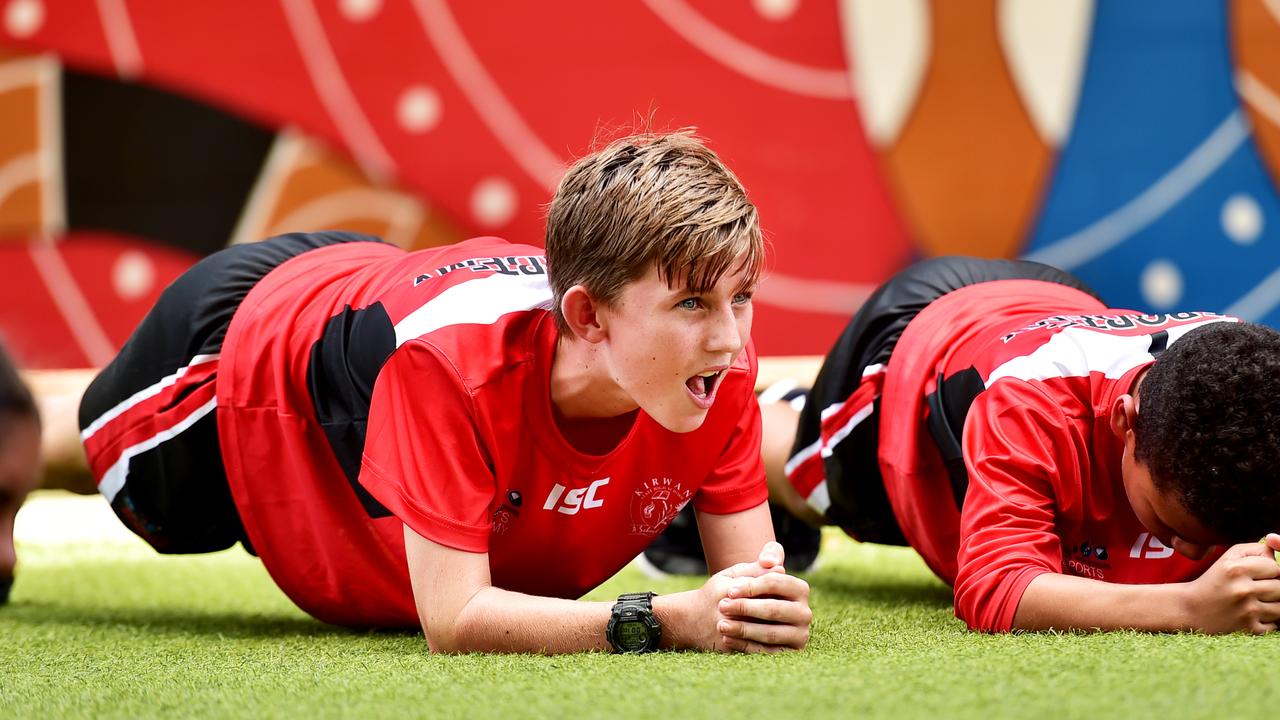 GLOSSARY
autism: developmental disability
on the horizon: happening in the not-too-distant future
forearms: arms between wrist and elbow
EXTRA READING
World record skydiving for MND
Australia's amazing new world records
Aussie mates set mass skydiving record
QUICK QUIZ
What is the new world record?
How long did he plank for in 2018?
Name one thing he talked to people about while planking.
Why was Philip there?
What did he do as soon as he set the new record?
LISTEN TO THIS STORY
CLASSROOM ACTIVITIES
1. Class Planking Competition!
Of course, after reading this Kids News story we all want to have a go at doing a plank and find the classroom record holder. Re-read the tips on how to effectively plank and look at the pictures of George and how he is doing it.
Your teacher will use a timer and judge the class to see who can do the longest without touching the ground. Go out of your room into an open space such as on the grass or in a hall. All start at the same time and see how long you can last or if you have enough timers, work within a small group and time each other. You can then practise at home to see if you can improve upon your time over the coming weeks and months.
Time: allow 15 minutes to complete this activity
Curriculum Links: Health and Physical Education
2. Extension
Do you find it interesting that a 62-year-old man holds the record for planking this long? What are the qualities that George has that made him a world record holder? Do you think a younger person should be stronger? Why/why not?
Time: allow 10 minutes to complete this activity
Curriculum Links: English, Critical and creative thinking
VCOP ACTIVITY
Practise Makes Perfect
Think of a time when you were driven to improve your skills. What was it you wanted to improve? What did you have to do to get better?
Do you have advice to share with others if they want to get better at a particular skill? Can you borrow any tips or advice from Mr Hood?
HAVE YOUR SAY: How long can you plank for?
No one-word answers. Use full sentences to explain your thinking. No comments will be published until approved by editors.