New national cricket coach Justin Langer yesterday said he would forgive the three banned Australian cricketers found guilty of ball tampering* and welcome them back to the team when they have served their time out.
Langer, who was announced as coach yesterday, is confident his team can regain the respect of the cricketing world and move on from the cheating event.
Langer will coach Australia in all three forms of the game: Test, one-day international and Twenty20. He replaces Darren Lehmann, who resigned over the ball-tampering scandal in South Africa in March.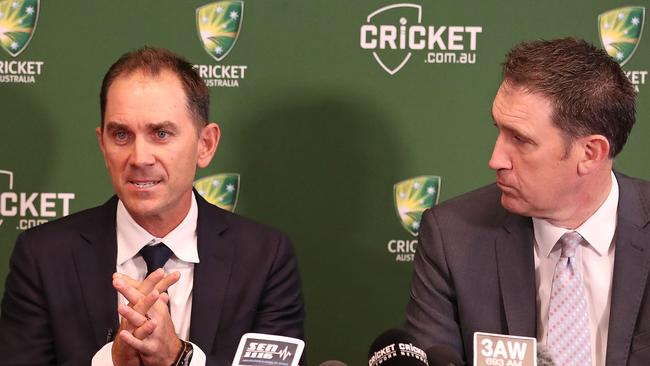 Former Australian captain Steve Smith, vice-captain David Warner and Cameron Bancroft were all banned for their part in the ball tampering when sandpaper was used to damage the cricket ball to make it harder for the South Africans to score runs.
Langer talked a lot about respect when he discussed his new job yesterday.
He is a former Australian Test opening batsman and has been Western Australian cricket's coach for six years. He was known for his courage and decisions to help others ahead of himself as much as his runs.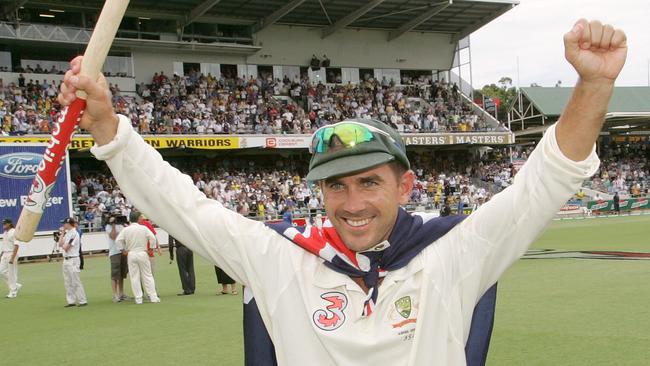 "It's really important that we keep looking to earn back respect, to me respect is worth more than all the gold in the world," he said.
"Another really important foundation* in West Australian cricket over the last six year is that we look to encourage great cricketers but great people. If we can encourage great cricketers and great Australians … starting from day one, I think that's a really important foundation for us.
"It's not just about how we play our cricket."
Many sports fans wondered if Smith, Warner and Bancroft would ever play for Australia again.
But Langer said there was no reason why, after they all "got better" in certain areas, they couldn't play in a team he coaches.
"One thing I know, the key values for me, is learning from the past," he said.
"We'll learn from what's happened.
"They are great kids and why it was such a surprise they made the mistake they did. But they are great kids … we have all made mistakes, we can all get better at things.
"If we can keep mentoring* and helping them … and they want to meet the standards of the Australian cricket team, then of course they'd be welcomed back."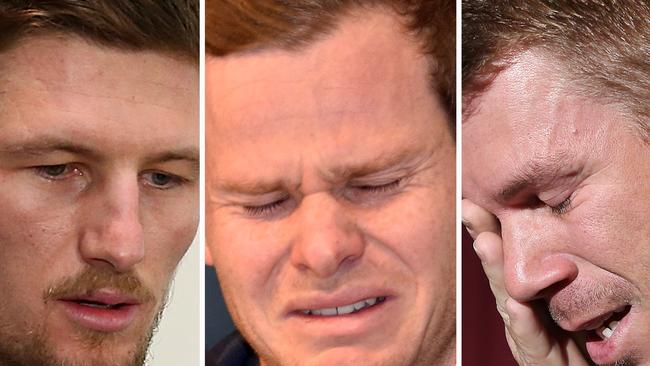 Langer's team plays in a one-day tour of England next month.
Most people expected Langer would be chosen as Australian coach.
Chief executive James Sutherland said Langer was the ideal man to get Australian cricket back on the rails*.
"We firmly* believe Justin is the right person to lead this team and we have huge confidence in what he will bring to this role.
"Justin's work ethic*, leadership and values are among his strongest attributes* — and he is widely respected across the global* cricket community."
EXTRA READING
Australian cricketers caught cheating
Aussies prove they're good sports
Ellyse Perry passes double century test
Are these the craziest cricket wickets?
GLOSSARY
tampering: changing
foundation: base, important things that come first
mentoring: guiding, teaching
rails: tracks
firmly: really
ethic: system of things you believe in
attributes: features
global: world
LISTEN TO TODAY'S STORY
CLASSROOM ACTIVITIES
1. Read the article carefully. List at least 10 of the most important points or information that are in the article.
Time: Allow 20 minutes
Curriculum Links: English
Extension: Write a job advertisement for coach of the Australian Cricket Team. Don't forget to include the skills and personal qualities that you think would make a great choice for this job at the moment.
Time: Allow 25 minutes
Curriculum Links: Health and Physical Education, Personal and Social Capability
2. List all of the things that Justin Langer says about respect. Do you agree with him? Write sentences explaining your opinion and examples that make it more convincing.
Time: Allow 20 minutes
Curriculum Links: English, Personal and Social Capability
Extension: Many sports, jobs or other activities have a Code of Conduct. This is a set of rules and guidelines for behaviour. Create a Code of Conduct for any athlete representing Australia. Try to cover as many important things that you can think of.
Time: Allow 30 minutes
Curriculum Links: Civics and Citizenship. Health and Physical Education
VCOP ACTIVITY
After reading the article, with a partner, highlight all the openers you can find in blue.
Discuss if they are powerful and varied openers or not.
Why do you think the journalists has used a mix of simple and power openers? Would you change any, and why?
On a blank piece of paper, draw a grid with six spaces.
You will also need a dice between pairs.
Pick six different openers to use in the next activity. Try to pick some easy and some challenging ones.
Write a different opener in each of the 1-6 grid spaces.
Think of a topic. For example: A Bush Fire
Roll the dice and whichever opener you roll, try to create an interesting sentence about the topic.
For example: Their biggest fears had come true this summer as the bush fire threats seemed to get closer and closer.
Take turns, going back and forth. After three turns each, change the topic.
IN ONE SENTENCE, TELL US WHAT YOU THINK ABOUT THIS STORY
Please do not use one-word answers. Explain what you enjoyed or found interesting about the article. Use lots of adjectives.