A junior Brisbane cricketer has achieved a record the Australian cricket team's bowling attack could only dream of — taking two hat-tricks* in the one innings.
A hat-trick is when a bowler takes three wickets from three balls in a row.
At the weekend in the Eastern Districts Junior Cricket league, the under-10 Holland Park Reds were playing Bulimba Heazlett and were defending a strong 178 batting total when Bulimba was sent in to bat.
Enter nine-year-old medium pace bowler Hamish Neil.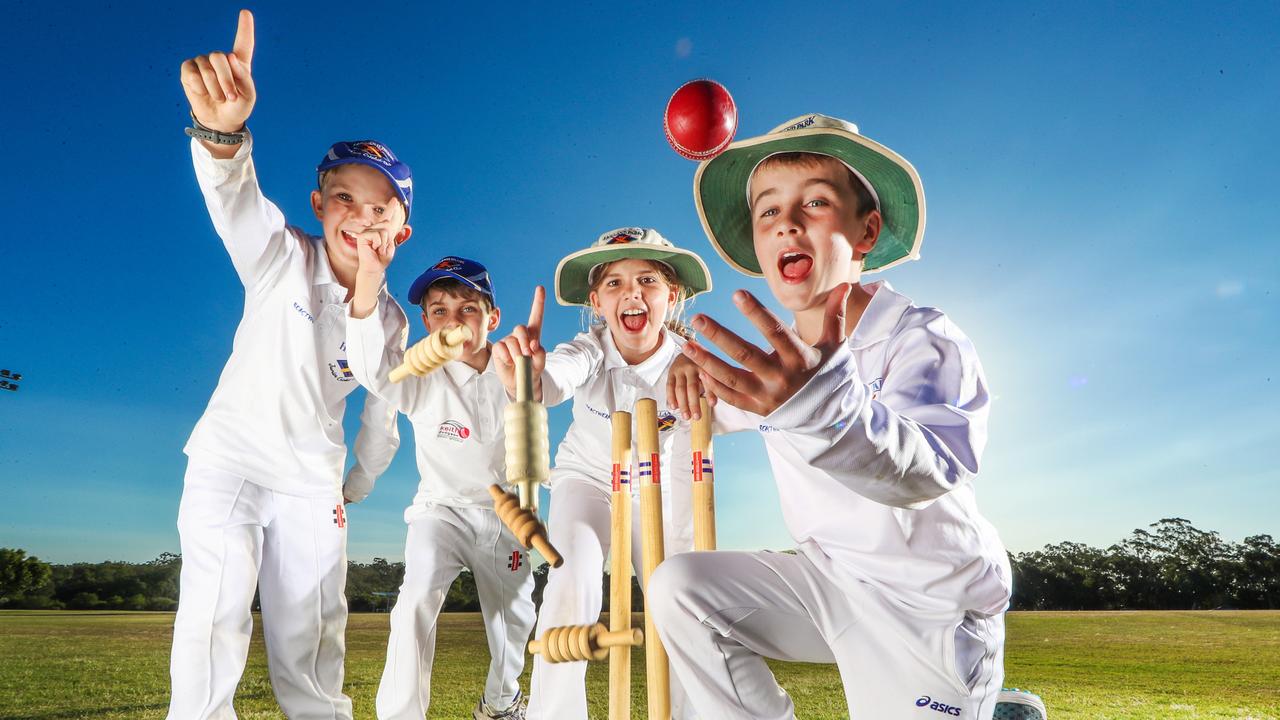 Following a rocky first over, the youngster took a hat-trick in his second over. Then, incredibly, he took an extremely rare double hat-trick — four wickets in four balls — in his third over.
His seven wickets — six bowled and one caught-and-bowled —— earned his team the win and a spot in the history books.
But Hamish wasn't bragging about his amazing effort yesterday.
"I was pretty happy (with how I went)," he said modestly*. "I like being out on the cricket field."
Under junior cricket rules, players who get "out" rotate with the other batsman until they face all of their allowed balls — so it's possible to get the same person "out" in an over.
Also, No Balls* and Wides* do not have to be bowled again.
But these junior rules haven't taken the shine off the incredible double hat-trick, which has never been achieved in international cricket.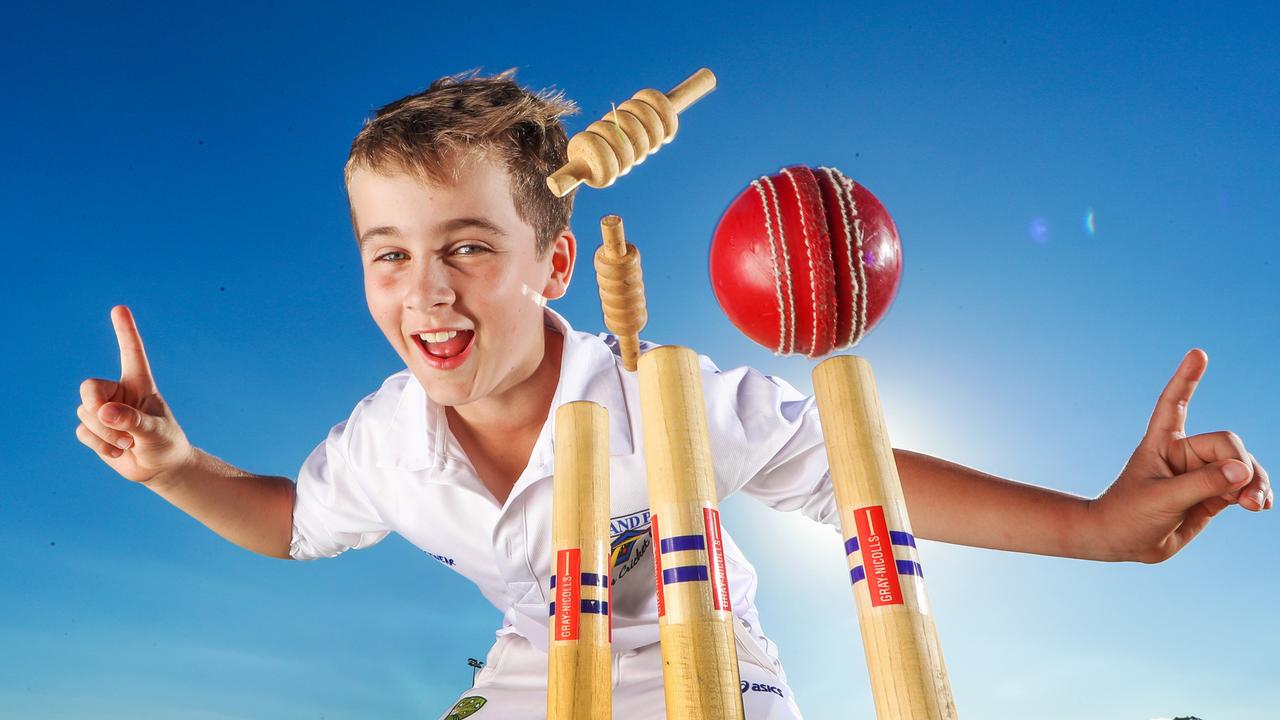 Australian bowler TJ Matthews took two hat-tricks in the same match at Test level in 1912, while current player Mitchell Starc achieved it during a Sheffield Shield match last year when New South Wales played Western Australia.
With three older brothers, Hamish has had plenty of practice bowling to experienced batsmen and has been playing cricket for the past five years.
Coach James Wardrop said he had witnessed two hole-in-ones in a game of golf and now the double hat-trick in junior cricket was right up there with how special it was.
"They (double hat-tricks) don't come by too often, so he did well to achieve it," he said.
Mr Waldon said Hamish had "plenty of potential".
"I was really impressed with the way he came back after a rocky first over," he said.
"They're a great team and a great bunch of kids."
EXTRA READING
Do sport scoring bans turn kids into sooks?
GLOSSARY
hat-trick: three wickets from three balls in a row
modestly: without bragging or arrogance
no-balls: penalty against bowler for illegal delivery
wides: when the ball is bowled too wide for the batsman to hit
LISTEN TO TODAY'S STORY
QUICK QUIZ
1. What is a hat-trick?
2. What is a double hat-trick?
3. What sort of bowler is Hamish Neil?
4. In which year did TJ Matthews take two hat-tricks in the same match?
5. How many of Hamish's wickets were out caught-and-bowled?
CLASSROOM ACTIVITIES
1. Imaginary recount
Write a recount of the cricket match in which Hamish achieved his double hat-trick, but put yourself into the story instead of Hamish. The basic facts of the event should remain the same but you can add in your own details and embellishments. Make sure your writing captures the excitement of this rare accomplishment.
2. Extension
Write about an incredible accomplishment you have made or one that you would like to make. It could be sport related like Hamish's but doesn't have to be.
Time: Allow 30 minutes
Curriculum links: English, Health and Physical Education
VCOP ACTIVITY
After reading the article, with a partner, highlight all the openers you can find in blue. Discuss if they are powerful and varied openers or not. Why do you think the journalists has used a mix of simple and power openers? Would you change any, and why?
HAVE YOUR SAY: Send a message of congratulations to Hamish for his incredible hat-trick.
No one-word responses. Use full sentences to explain your thinking.