MOTOGP: History was made in the final Moto3 race of the year as 15-year-old Can Oncu triumphed* in Valencia, Spain.
The Turkish teenager ran away with the race in the end, winning by a gap of more than four seconds after race leader Tony Arbolino crashed out.
The previous record was held by British rider Scott Redding, who was 15 years and 170 days old when he won his first Moto3 race in 2008 in the UK but Oncu, at 15 years and 119 days, has now broken that record in the wet at the Circuit Ricardo Tormo.
There was a nervous heart-in-mouth moment for Oncu on the final lap as he nearly came off his bike. But he managed to recover to win his first ever race on what was his debut*.
Oncu had already broken the record for the youngest-ever rider in Moto3.
"Incredible feeling," he said after the race. "I don't know what's going on. I'm really, really happy. I'm in the best team, thank you everybody."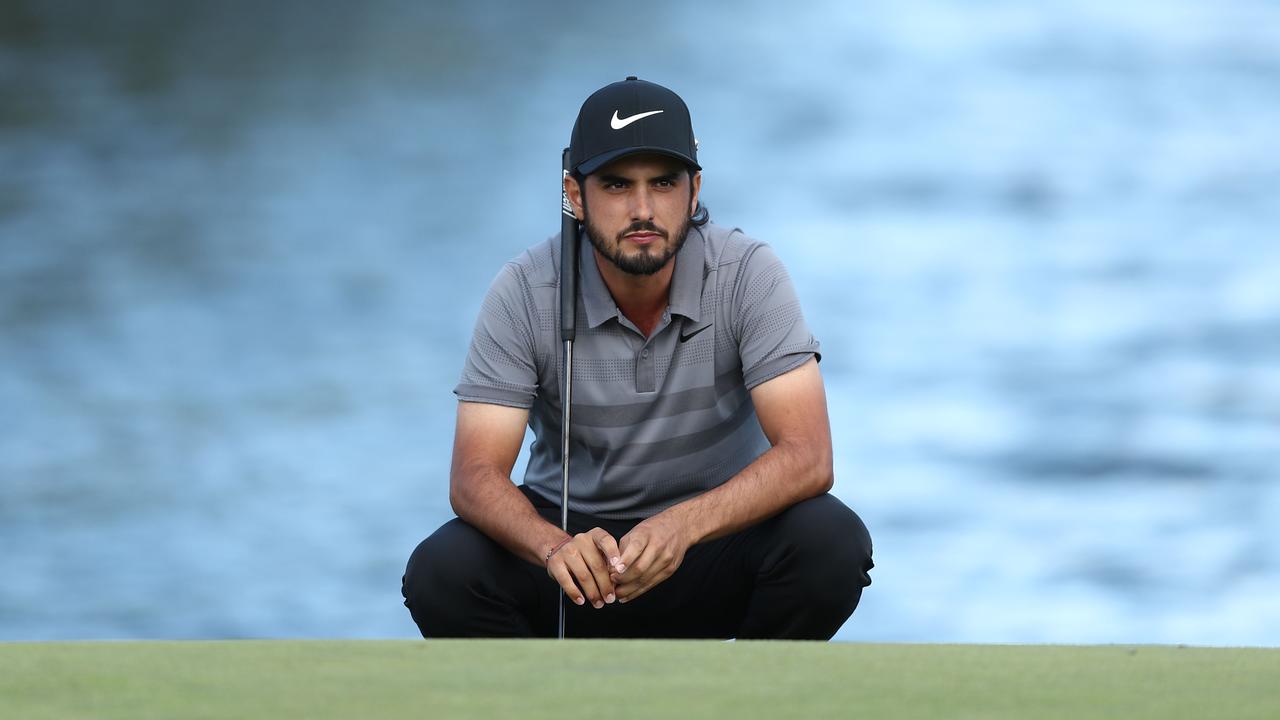 GOLF: Abraham Ancer has become the first ever Mexican to win the Australian Open.
The Mexican started the final round at The Lakes yesterday with a strong five-shot lead, which he turned into just the second win of his professional career, and certainly his biggest.
He shot a three-under-par final round to finish at 16-under, and have his name etched* on the Stonehaven Cup — matching the efforts of greats Jack Nicklaus, Gary Player and Arnold Palmer.
"I did a little bit of research on the names of this cup. They're truly incredible. Jack Nicklaus, more recently, Spieth, McIlroy — a lot of names that are well recognised. I'm really happy that my name is going to be there now."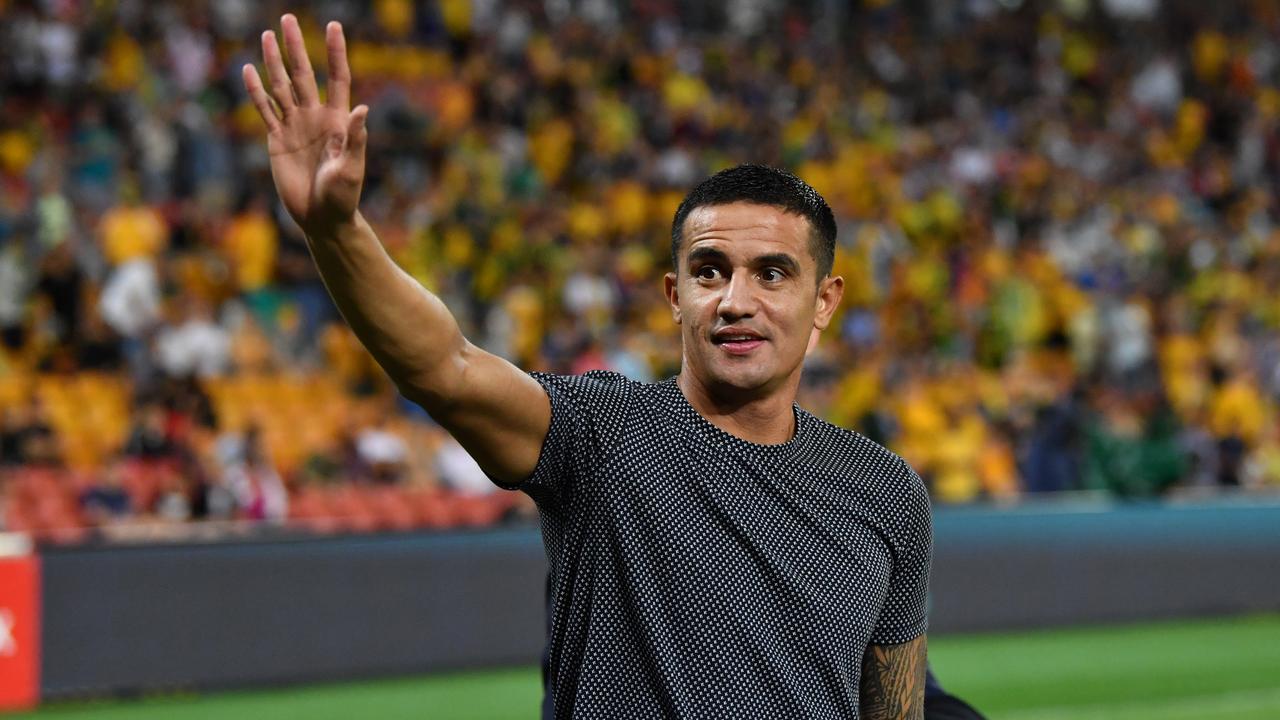 SOCCER: Five minutes — that's all Socceroos great Tim Cahill feels he needs to find the net one last time tomorrow night when he farewells the Australian footballing public.
Cahill is set to make a cameo* appearance in his 108th and final match for Australia when they host Lebanon in a friendly at ANZ Stadium. While new coach Graham Arnold continues to prepare his team for the Asian Cup, the 39-year-old Cahill is likely to be called on late in the contest. And he's certain there'll be at least one opportunity to use his signature header*.
"I'm pretty sure I'll get a chance. Everyone knows throughout my whole career — 700 games — it's one in four," Cahill said yesterday. "It's what everyone expects."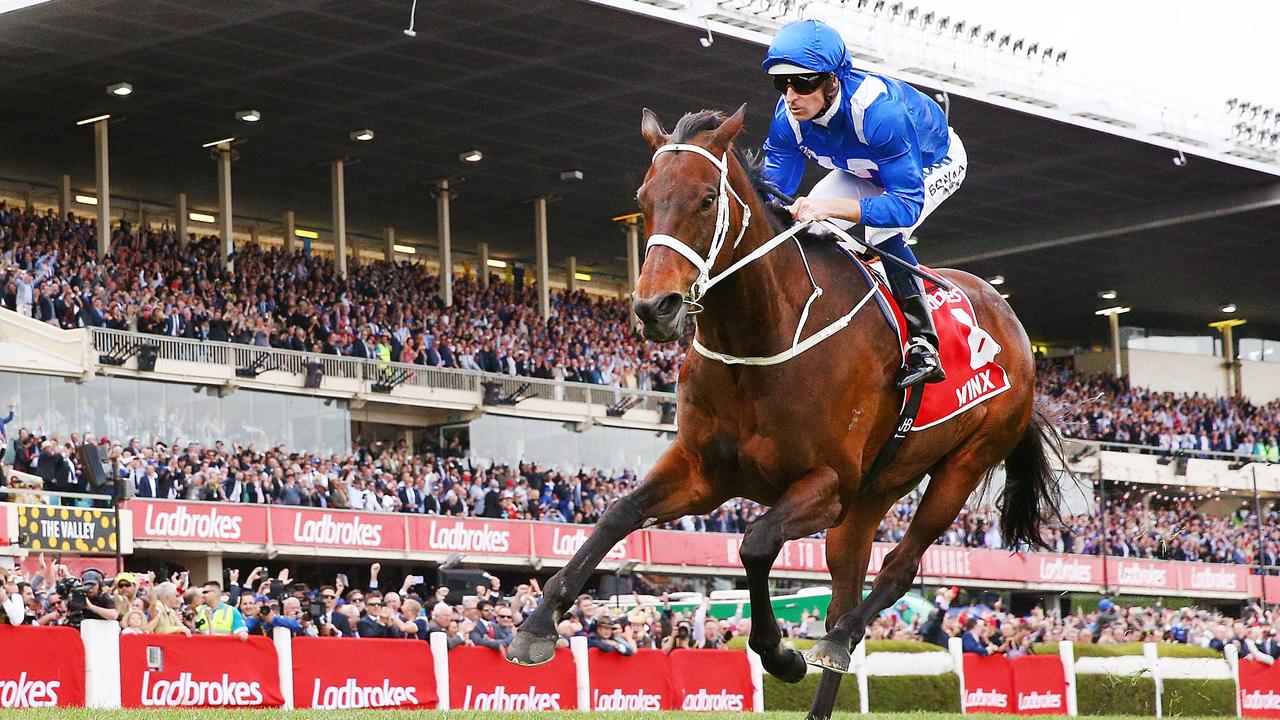 RACING: Melbourne will host one of the richest horse races in the world next year, cementing its status* as the centre of racing in Australia.
The new $5 million All-Star Mile will sit alongside the Melbourne Cup and Cox Plate as jewels in Victoria's racing crown. And racing fans will get the opportunity to decide who contests the race through a public vote.
The All-Star Mile will begin at Flemington on March 16 with super mare Winx at the top of the wish list. A fan vote will determine 10 of the 14 runners in the weight-for-age event with RV retaining four wildcards to complete the field.
RV chief executive Giles Thompson said the key to the new race was getting the three Victorian metropolitan clubs on board and the race will rotate annually through Flemington, Caulfield and Moonee Valley.
"It's totally unique, no one else can do it," Thompson said. "We're lucky enough to have three vibrant and different clubs.
"The core of the race will be the same year in, year out, but the experience will be totally different because the clubs will bring what they bring."
EXTRA READING
Aussie teen wins first drone racing world championship
Young crickets scores rare double hat-trick
GLOSSARY
triumphed: won
debut: first time doing something
etched: written
cameo: a small part by someone famous
header: goal with the head
status: rank or position
QUICK QUIZ
1. Which country is 15-year-old MotoGP rider Can Oncu from?
2. What score did Abraham Ancer shoot in his final round?
3. How many times will Tim Cahill have played for Australia after his final match?
4. What is the name of Melbourne's new $5 million horse race?
VCOP ACTIVITY
After reading the article, with a partner, highlight as many connectives as you can find in pink. Discuss if these are being used as conjunctions, or to join ideas and create flow.
HAVE YOUR SAY: What do you think the chances are of Tim Cahill scoring a goal in his final match for Australia?
No one-word answers. Use full sentences to explain your thinking.