FIFA agrees to pay Women's World Cup players at least $30,000
Female soccer players will now earn at least $30,000 for playing in the FIFA Women's World Cup after a group of players from different countries worked together to create historic change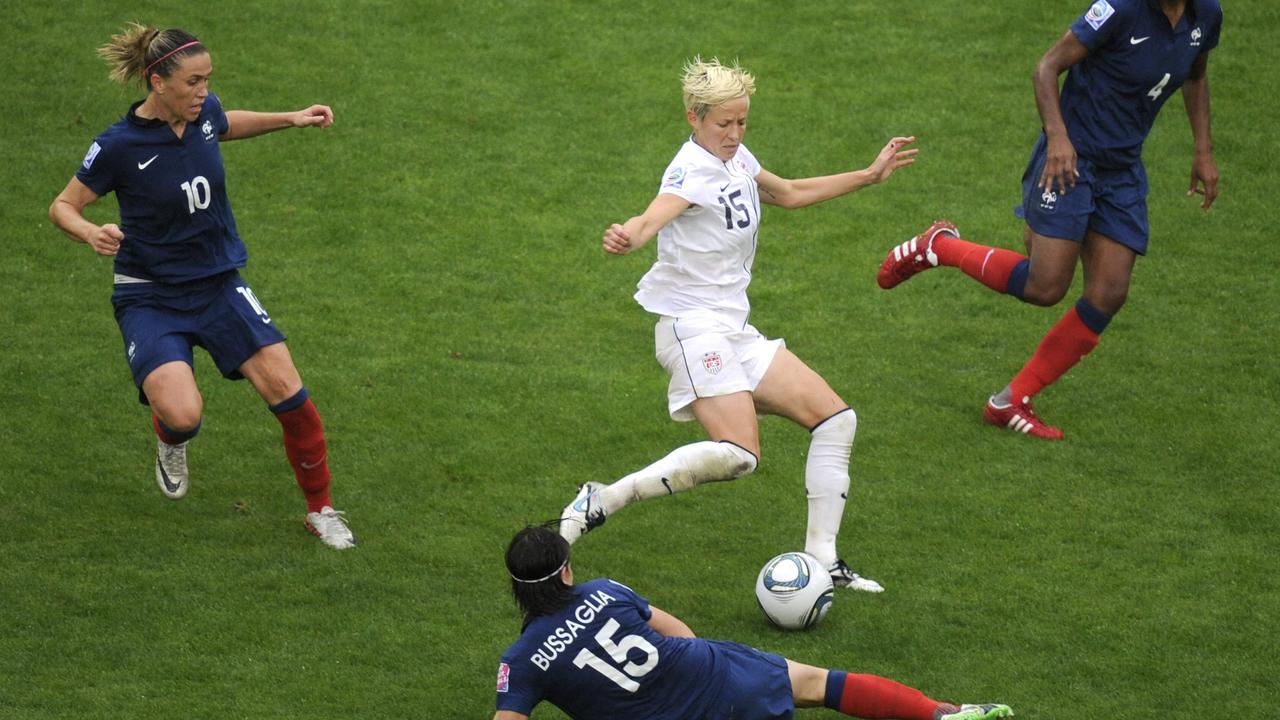 Female soccer players will earn at least $30,000 in this year's World Cup. Picture: Odd ANDERSEN / AFP
Football has kicked an important goal in the fight for equality between male and female players.
Female soccer players in this year's FIFA Women's World Cup will each earn at least $30,000 in prize money after a group of players asked for better pay.
The agreement is a positive change for women in the sport, many of whom don't earn much money for playing football.
For many years, male footballers have been earning more prize money than female footballers in the World Cup, meaning there has been a big gender pay gap in soccer's biggest competition.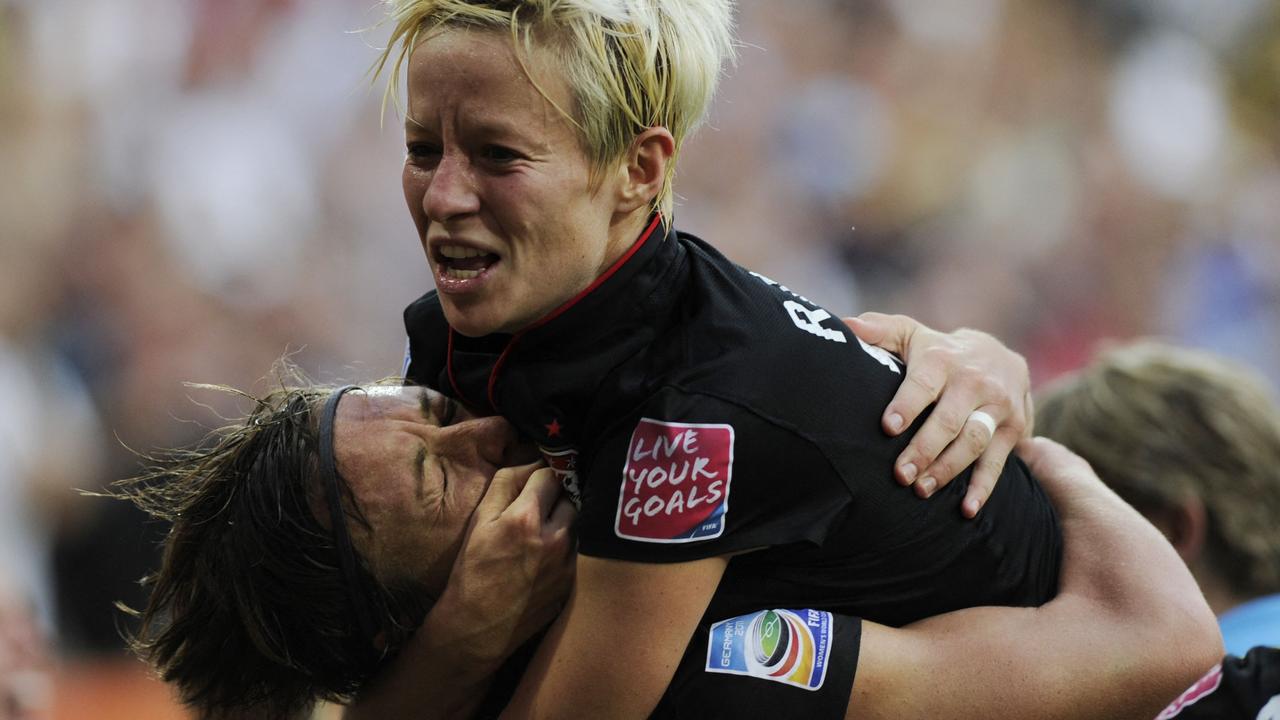 The better pay is a big win for female athletes. Picture: Odd Andersen/AFP
Late last year, a group of 150 female players from 25 different countries worked together to ask for more prize money in this year's competition.
They had asked for better prize money before, but this time it was different.
The players wanted a prize pool that was equal with the men's World Cup, but they also wanted a guarantee that the players would earn part of the prize money.
In the past, some clubs paid the players a very small amount of the prize money. Sometimes, the players received nothing at all.
This year FIFA, soccer's governing body, has agreed that part of the prize money should be paid to the players.
Every one of the 732 players will earn $30,000 as a starting point. They will then earn more money if their team progresses in the tournament.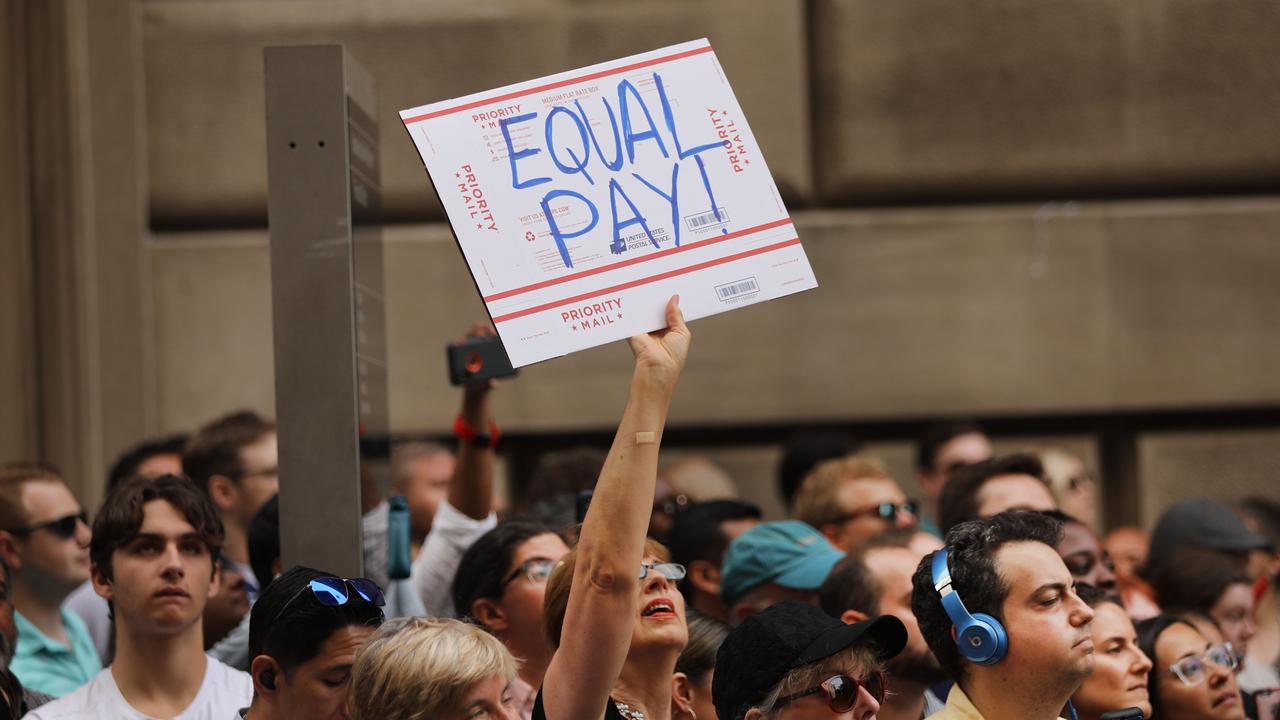 Lots of people had been fighting for better pay for female footballers. Picture: Spencer Platt/Getty Images/AFP
The 23 players in the winning team will get $270,000 each.
The overall prize money is still less than what is offered in the men's World Cup but is more than three times the prize money given in the 2019 Women's World Cup.
In 2019, $30 million dollars in prize money was given out all up. In 2023, $152 million dollars will be set aside for prize money, team preparation and payments to players' clubs.
In comparison, the overall prize money given out for the Men's World Cup last year in Qatar was $440 million.
The prize money is a big deal for many of the players, who in some cases don't have club teams that pay salaries. These players often have to work in a job and play soccer on the side.
FIFA released a report last year that said the average salary for female players was $14,000 a year.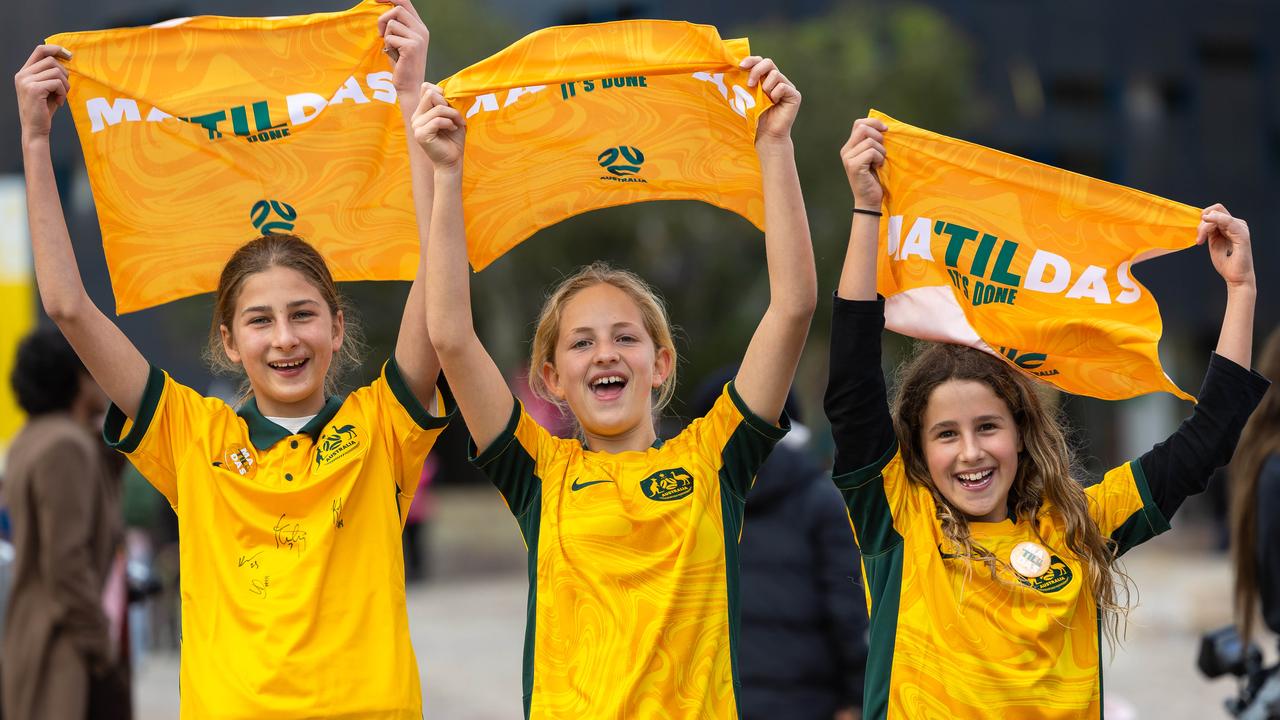 The change is a legacy for our future football champions. Picture: Jason Edwards
US forward Alex Morgan told the Associated Press that FIFA's move to pay players directly was a "huge" step.
"It's a life-changing thing for many of these players," she said.
"Coming away with each player making $30,000 is huge because usually that money goes to federations and those players don't see any, or much of that money."
Michelle Alozie, who plays for Nigeria and the Houston Dash of the National Women's Soccer League, said the money would help players a lot.
"That is a lot of money, and it can be used for a lot of things. I know definitely a lot of my teammates are happy for that money. I'm definitely happy for that money," she said.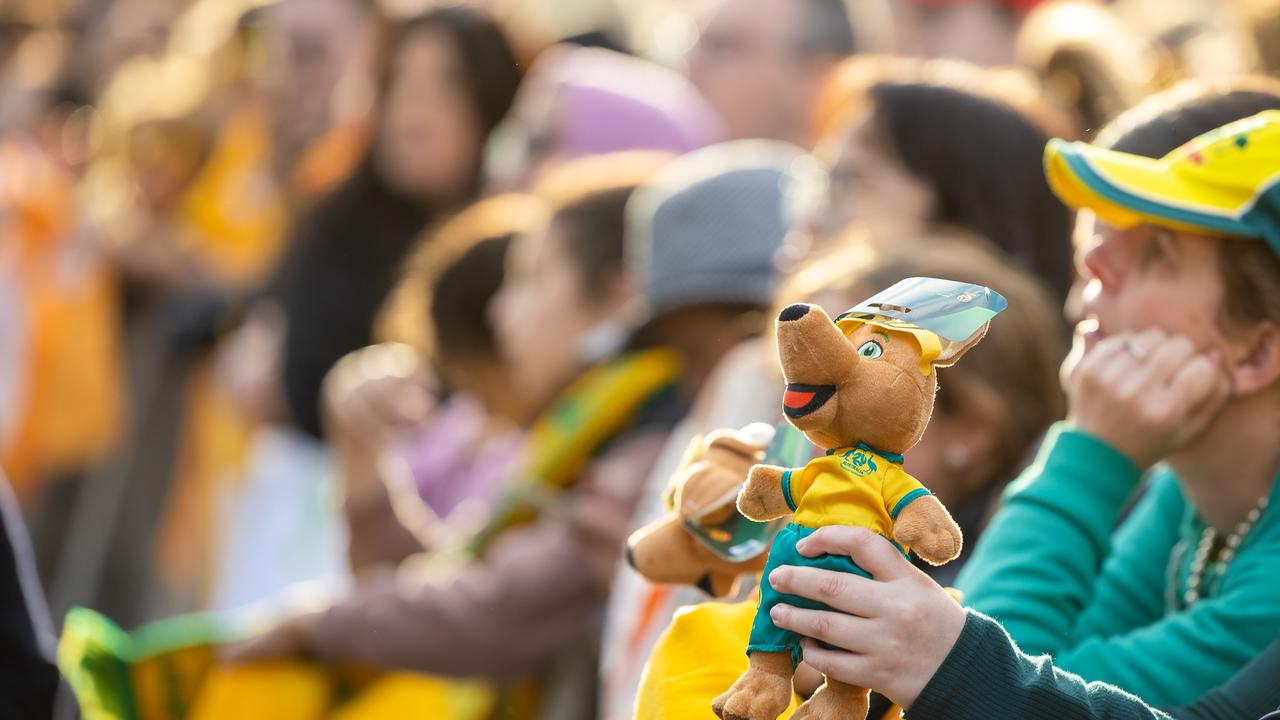 Women's football is very popular. Picture: Jason Edwards
US defender Crystal Dunn said it was a big deal for women's football.
"It means a lot to every player stepping into that tournament because it really means that the women's game has finally taken the steps that we've been fighting for," she said.
"When we step on to the field, yes, we are opponents, but at the end of the day we're all fighting for this game to grow, and for everybody."
The global players' union FIFPRO, a group working for better conditions for football players, said the move was a positive step for women's sport that would help future female players live their footballing dreams. FIFPRO wrote a letter to FIFA saying they were happy with the move.
"It just shows what happens when players come together united behind very clear principles for change for themselves, but also a legacy for players to come," FIFPRO's Sarah Gregorius wrote.
POLL
GLOSSARY

gender: male or female
pay gap: the difference between what people are paid in their job
guarantee: a promise
tournament: a sporting competition where there are a series of games to decide the winner
salary: what you get paid for working in a job
federation: a group that oversees or governs the sport
opponents: people or teams that play against one another in a sporting competition
principle: a belief or rule that guides you
legacy: something passed down to others overtime
EXTRA READING
Equal pay pioneer honoured in bronze
Plan to pay male and female athletes equally
Pocket money gender gap
QUICK QUIZ
1. How much will each Women's World Cup player get if they play in the competition?
2. What will players in the winning team receive?
3. How much was given out in prize money at last year's men's World Cup in Qatar?
4. What was the average salary for female footballers last year?
5. Why is paying female players at least $30,000 a big deal for professional soccer?
LISTEN TO THIS STORY
CLASSROOM ACTIVITIES
1. For love or money?
"Soccer, like all sports, should not be about money. People should play the game because they love it."
Do you agree or disagree with this? Write a very convincing paragraph that explains your opinion.
Time: allow 25 minutes to complete this activity
Curriculum Links: English, Health and Physical Education
2. Extension
Where does the money that FIFA pays clubs and players come from? Use your research skills to find out how a global sports organisation like FIFA earns or gets the money to pay for events like the Women's World Cup. Use the information that you have found to create a diagram or poster that answers the question in detail.
Time: allow 30 minutes to complete this activity
Curriculum Links: English, Health and Physical Education, Critical and Creative Thinking
VCOP ACTIVITY
Vocabulary Up-Level
There are not many WOW words being used in this article. Can you go through and underline some words that you think you can up-level to make more specific? Remember the word still has to work well in the sentence, so you will need to re-read the sentence before you commit to the change.
How many words could you find that you could up-level?
Do you feel you made the sentences better?