JAMAICAN cricketer Chris Gayle has become the first batsman to score 10,000 runs in Twenty20 cricket.
Gayle hit the record-shattering ball for Indian team Royal Challengers Bangalore in an Indian Premier League (IPL) match against Gujarat Lions.
The milestone* was on Gayle's mind going into his 290th Twenty20 match and he reached it on his third run.
Gayle is also one of only four cricketers to reach two triple centuries at Test level.
In the match Gayle, 37, scored an impressive half-century that earned Royal Challengers Bangalore their second victory in the IPL.
Gayle's explosive* 77 off 38 balls, backed by captain Virat Kohli's 64 and cameos from Kedar Jadhav and Australia's Travis Head, gave Royal Challengers a total of 213-2.
But it wasn't all celebrations for Gayle, who faced an upset at the 38th run.
Gujurat Lions cricketer Brendon McCullum caught a big hit by champion Gayle close to the boundary, rendering Gayle done for the match so he walked off the pitch.
But upon video review it was deemed McCallum's hat brim was touching the boundary rope, which rules it as not out and Gayle was brought back onto the field to continue his matchwinning innings.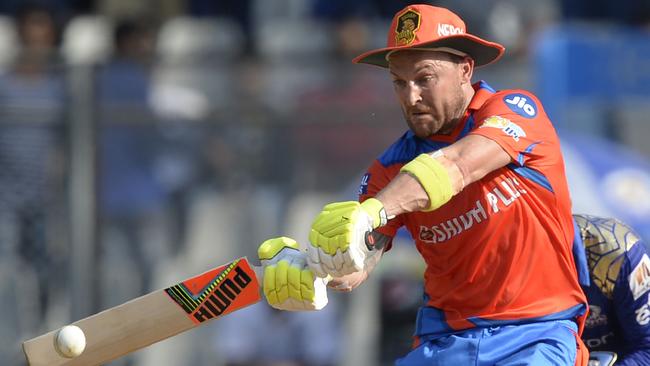 Gayle has played T20 in Australia, signing with the Western Australia Warriors in 2009 for a season of Australia's T20 Aussie Big Bash.
TWENTY20
Twenty20 or T20 cricket is an officially recognised form of cricket. It was introduced in 2003 as a more attractive option for spectators and broadcasters, with snappy matches generally over within three hours.
The shortest of the three forms of cricket, Twenty20 is played in national tournaments in all counties that have Test teams, including India and Australia. The global competition, ICC World Twenty20 started 10 years ago and it now has 16 competing teams.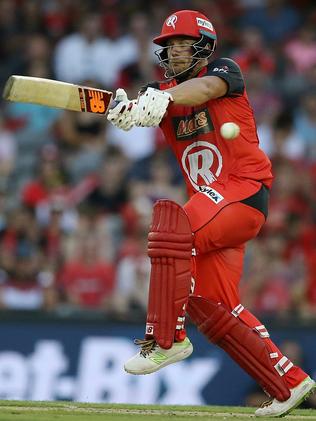 Etihad Stadium is the home-ground for Melbourne's T20 mens and women's teams, The Renegades.
GLOSSARY
milestone: noteworthy
explosive: impressive
LISTEN TO TODAY'S STORY
CLASSROOM ACTIVITIES
Activity 1. Comprehension
Answer the following questions using full sentences:
1. What are two significant things that Chris Gayle has achieved as a cricketer?
2. Give details of how a negative for Chris during the game became a positive, and how this happened.
3. Why was Twenty20 cricket introduced and do you think this is an improvement over other forms of the game?
4. How do you think Chris Gayle was feeling before the match and what makes you think this?
Extension:
Draw a Venn diagram and use it to compare the similarities and differences of T20 cricket and Test cricket.
Each section should include a minimum of four points.
Time: allow 20 minutes to complete this activity
Curriculum links: English, Health and Physical Education
Activity 2. Cricket Practice
Fold a piece of paper so that it has three columns.
On your paper, design three drills for practising cricket skills — one each for batting, bowling and fielding.
Draw a diagram and write a short instruction for each drill.
Your drills should be simple and suitable to continue for three to four minutes each.
If you are able to, try your practice drills outside. If this is not possible during class time perhaps you could do this during your recess break.
Extension:
Write a list of verbs relating to cricket.
Extra resources:
Cricket drill equipment (if students will be practising their drills as well as designing them) such as bats, balls, witches hats, etc.
Time: allow 20-40 minutes to complete this activity
Curriculum links: English, Health and Physical Education
VCOP ACTIVITY
(Vocabulary, Connectives, Openers and Punctuation)
Question Time
You have been given the task of interviewing cricketer, Chris Gayle for Kids News. You need to think of five questions that you think the readers of Kids News would really like to hear the answers too. Remember to use your correct punctuation when asking a question.
Extension:
Pair up and run a mock interview with 'Chris Gayle' (your partner) and ask your important questions to see what their response is.
Would you change any of your questions, or are you happy with them?
Time: allow 15 minutes to complete this activity
Curriculum Links: English, Big Write and VCOP
Activity provided by Andrell Education www.andrelleducation.com.au
EXTRA RESOURCES
FUTURE OF CRICKET LOOKS BRIGHT