Australia has a new world champion after teenager Rudi Browning became the first FAI Drone Racing champion in China.
The 15-year-old from Brisbane beat 127 rivals from 34 countries around the world last week to earn the inaugural* title of the world's fastest drone pilot in the first-ever event of its kind.
Browning took home the winner's prize of $17,500 in front of 10,000 screaming fans in China's Shenzen Universiade Centre Stadium.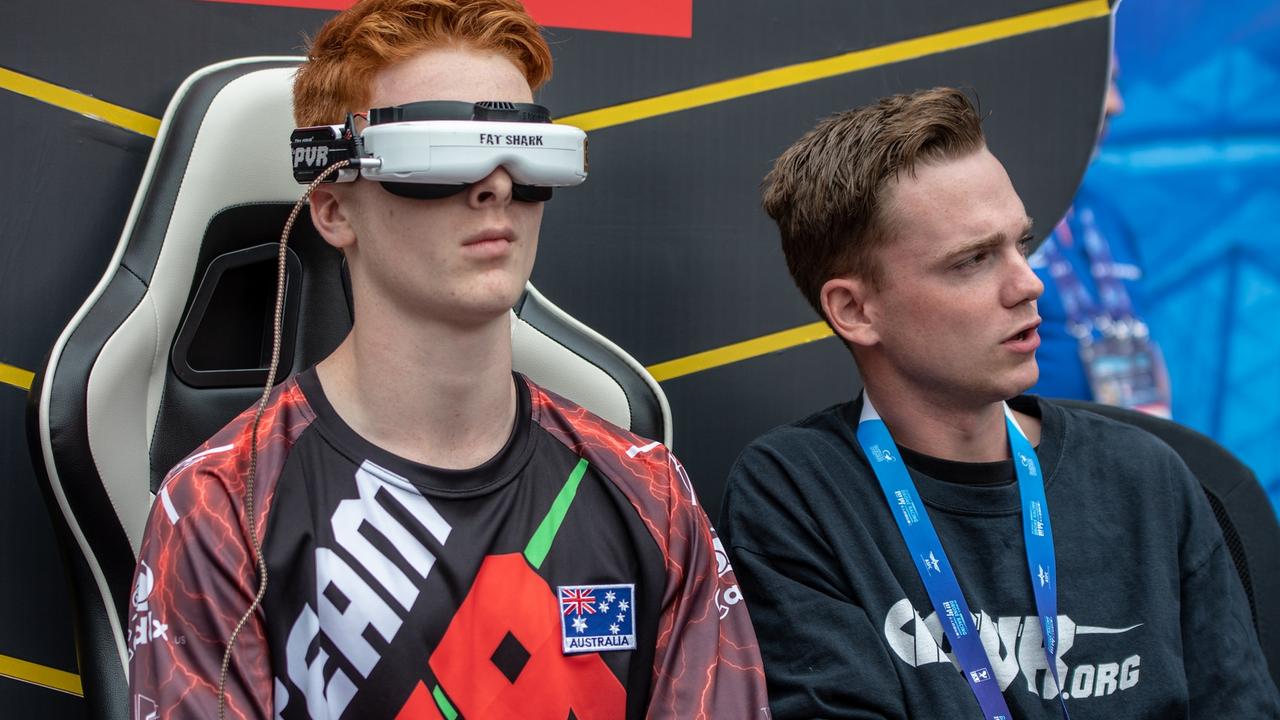 He had to compete in four days of competition in China's Silicon Valley before eventually triumphing* over Bastian Hackl of Austria.
Browning's solo* performance also helped the Australian team to win the competition's overall group title ahead of Sweden and South Korea.
It means the high school student is also entitled to one-fifth of the $17,500 team competition first prize.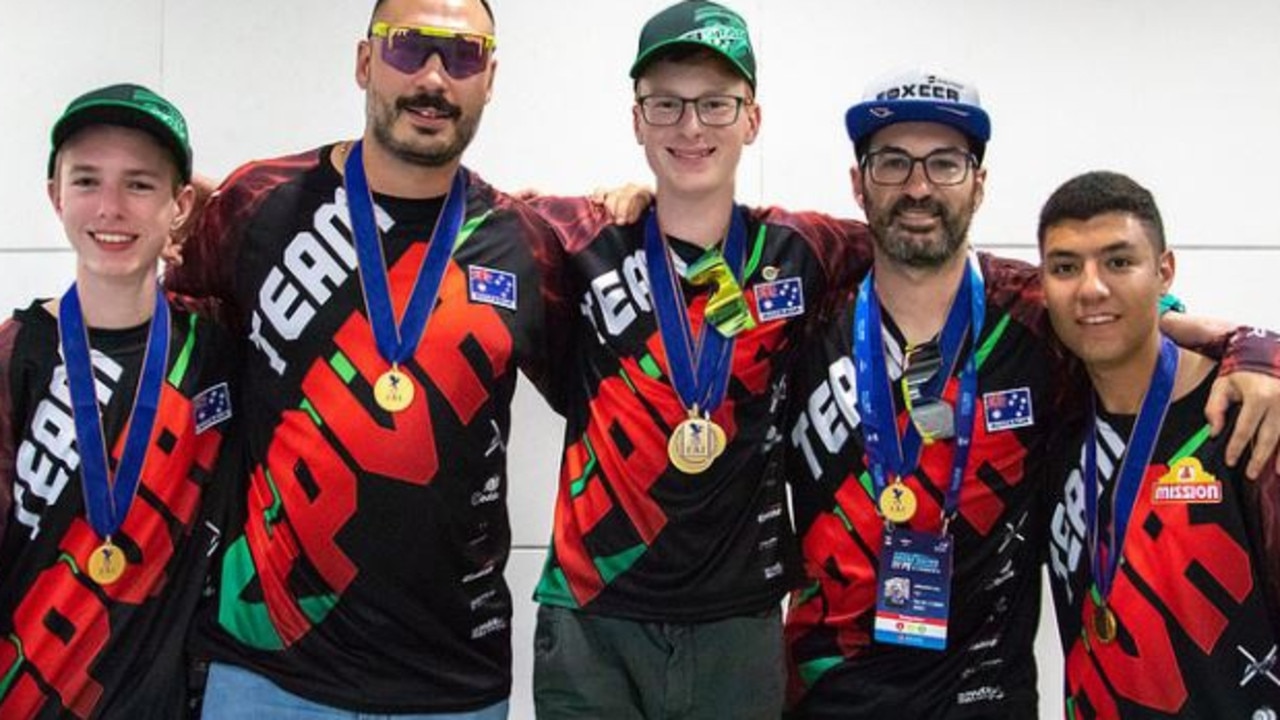 Browning said he had "dreamt of this" coming true.
"I'm still shaking actually," Browning said after his win. "I have had a lot of ups and downs in races, like everyone, and this is definitely one massive high. I can't thank everyone enough.
"It feels absolutely amazing. I dreamed of this, and it is incredible that it has come true. I couldn't be happier.
"I am a very competitive person and I aim high. The goal was to win everything I could. A lot of luck comes into it, as well as skill, so everything came together and I am super happy."
Rudi's father Guy Browning told The Gold Coast Bulletin his son had been building up to the championships with an enormous amount of work and local competition experience.
"It has taken a lot of time and dedication to get where he is," he said.
"I am still shocked by it all."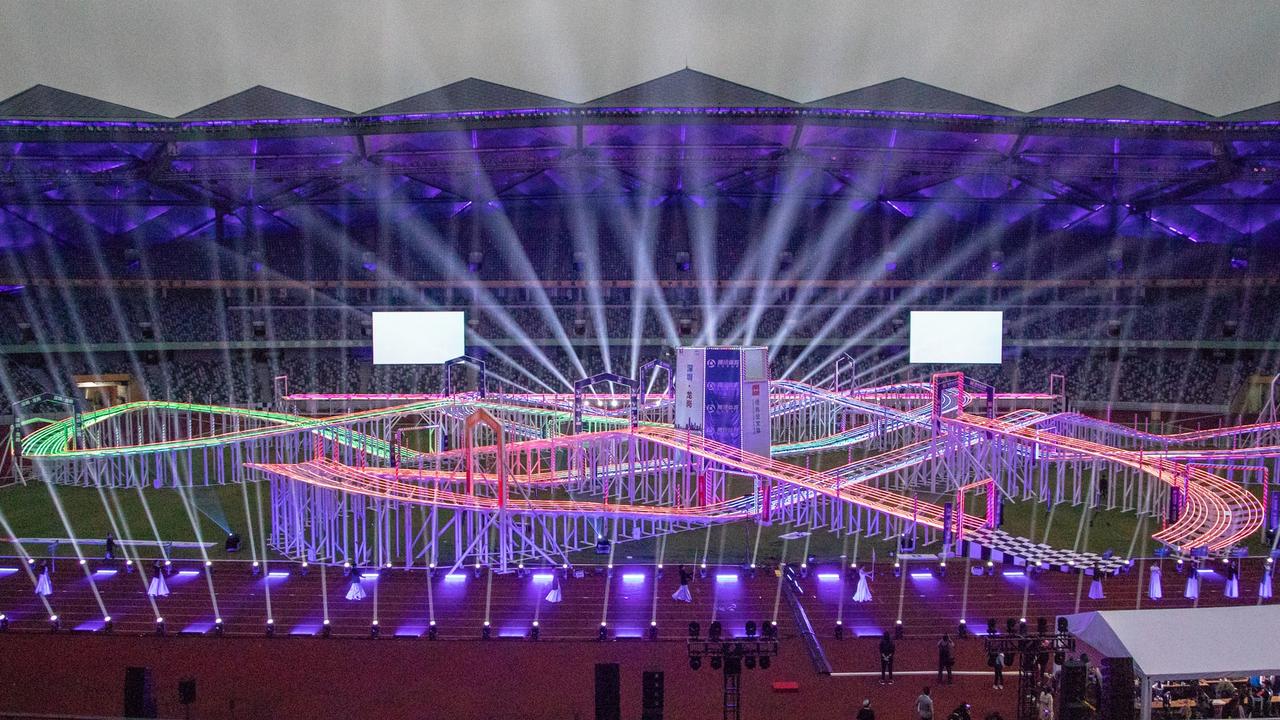 HOW DRONE RACING WORKS
Pilots wear special video goggles synched* with a streaming camera on-board their drone. They then use a remote control to fly their drone through the first-person view provided by their goggles.
In the championship races under FAI rules, four pilots compete in each race, going head to head on the track at the same time. The first to complete three laps is the winner.
The Shenzen track was fitted out with tight turns, obstacles* and gates.
Designed in the shape of a Chinese knot, according to the FAI, the track was 650m and included three different levels for pilots to negotiate*.
The finals were carried out at night with the track lit up by 7000m of LED lights.
EXTRA READING
Drone films never-before-seen tribe
Drones to fly medical equipment to patients
GLOSSARY
inaugural: first of its kind
triumphing: winning
solo: on your own
synched: to operate at the same time
obstacles: something that obstructs or slows you down
negotiate: to move through, around or over
LISTEN TO TODAY'S STORY
QUICK QUIZ
1. Where were the drone racing world championships held?
2. How many days did the competition last?
3. How much prizemoney did Rudi win?
4. What shape was the track designed in?
5. How as the track lit at night?
CLASSROOM ACTIVITIES
1. World Champ
Answer the following maths related questions (answers below):
a. How much prize money will Rudi receive if he is entitled to 1/5th of $17,500?
b. If the drone racing track is 650m and the winner is the first to compete 3 laps, what is the total distance of the race in metres?
c. How many kilometres of LED lights light up the track at night?
d. What year was Rudi born in?
Extension: Rudi worked hard to achieve his goal to be the first drone racing world champion… outline the work he put into achieving his goal.
What goal could you set for yourself and how could you go about working towards achieving it?
Time: Allow 15 minutes
Curriculum links: Mathematics
Activity anwers:
$3,500
1950m
7km
2003
VCOP ACTIVITY
After reading the article, with a partner, highlight as many wow words or ambitious pieces of vocabulary that you can find in yellow. Discuss the meanings of these words and see if you can use them orally in another sentence.
HAVE YOUR SAY: Have you ever seen or flown a drone? What would you use a drone for?
No one-word answers. Use full sentences to explain your thinking.