AFL boss Gillon McLachlan will not tell footy fans to stop booing and understands the "emotional" response of Bombers fans who booed after the Anzac Day game between Collingwood and Essendon.
Essendon fans booed while Collingwood captain Scott Pendlebury was making a speech after winning the Anzac Medal for best on ground.
Moments later Collingwood coach Nathan Buckley said to the crowd: "shame on anyone that booed a champion".
Booing overshadows thrilling AFL game
Essendon fans felt their team was disadvantaged in several umpiring decisions, according to McLachlan, who added there will be a review of the game's umpiring decisions.
But he also said the current booing saga* cannot be compared to the treatment of Sydney champion Adam Goodes.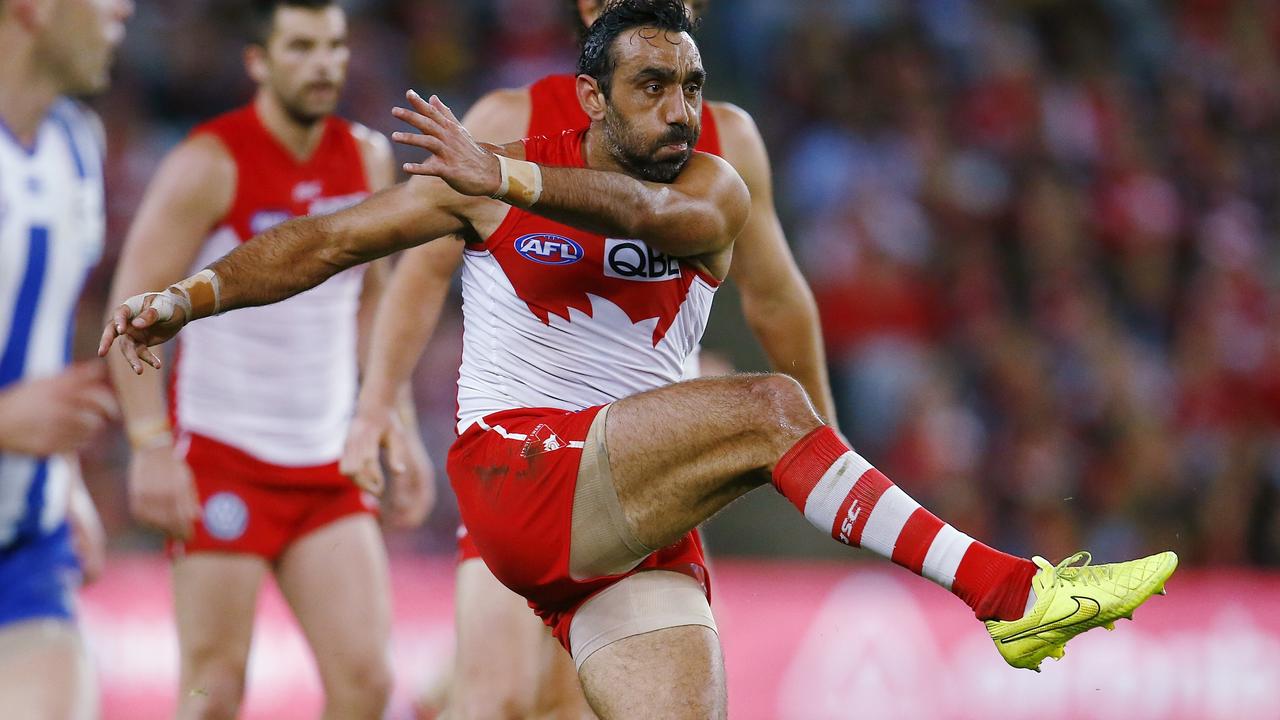 Indigenous former Sydney Swans player Goodes was booed relentlessly*, especially in the two seasons before his retirement at the end of 2015. Many people believe he was booed because he spoke out about racism* or that the people booing were being racist.
"That's a different issue. That is unacceptable, we've called that out," McLachlan told 3AW radio.
"Go express yourselves. But what I don't condone* is the targeting of individuals in our game (including umpires).
"Go and enjoy yourselves, I'm not going to tell people not to boo, but make sure that they're aware of ultimately* the impact* in the end."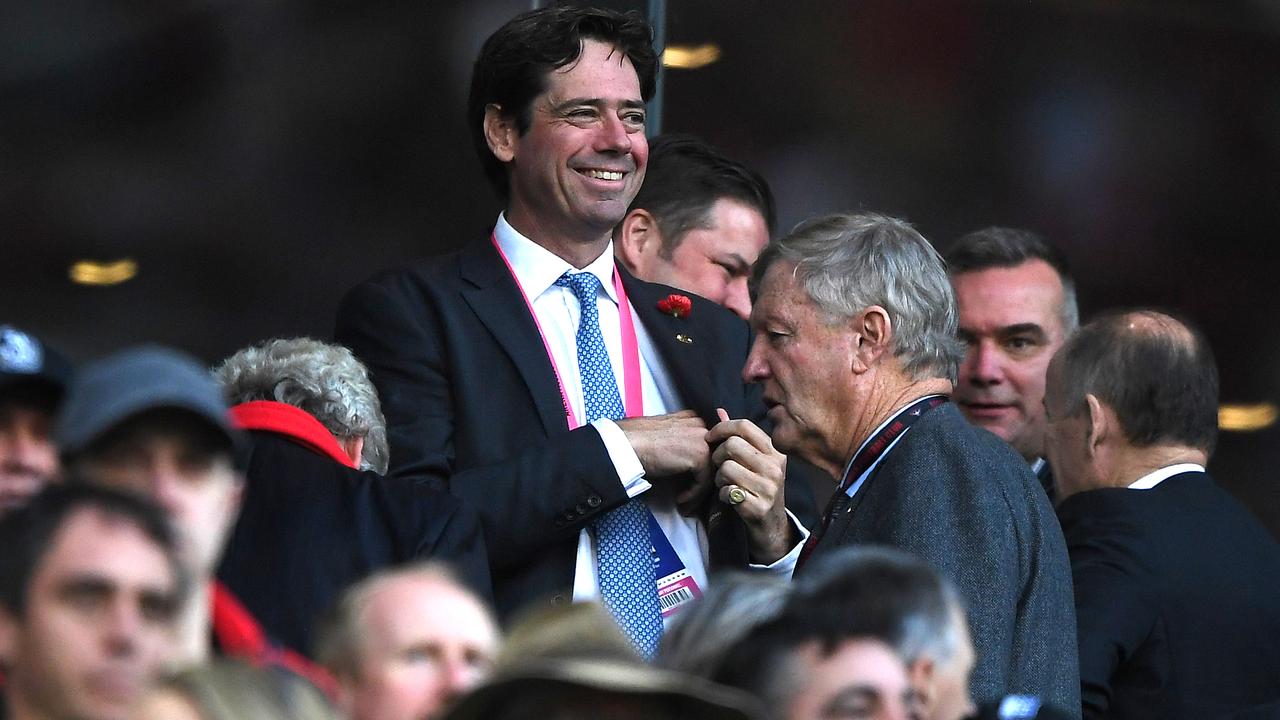 McLachlan said he had never booed at a football game, but he had "yelled out".
He also said he felt spectators weren't booing Scott Pendlebury during the Anzac Medal ceremony, but instead were responding to the emotion of the ending of the match.
"Essendon supporters feel that the rub of the green went against them in the last quarter," he said after the Anzac Day game.
"I'm not going to get into the ins and outs of free kicks, that'll be assessed overnight and tomorrow. But I know that's the consensus*, and I accept that, and they lost by four points.
"That's sport, and that's football. It was such an emotional day and such a build-up with such a contest … the response was that. That's the context … and I therefore understand it. I understand it's an emotional game and that's the response.
"My view is personally that I don't quite understand booing and I don't like it, and I certainly don't like targeting champions with booing.
"But yesterday was an emotional response … to the loss, and the day, and all of the circumstances. I don't think they were personally booing Scott Pendlebury, they were booing the situation."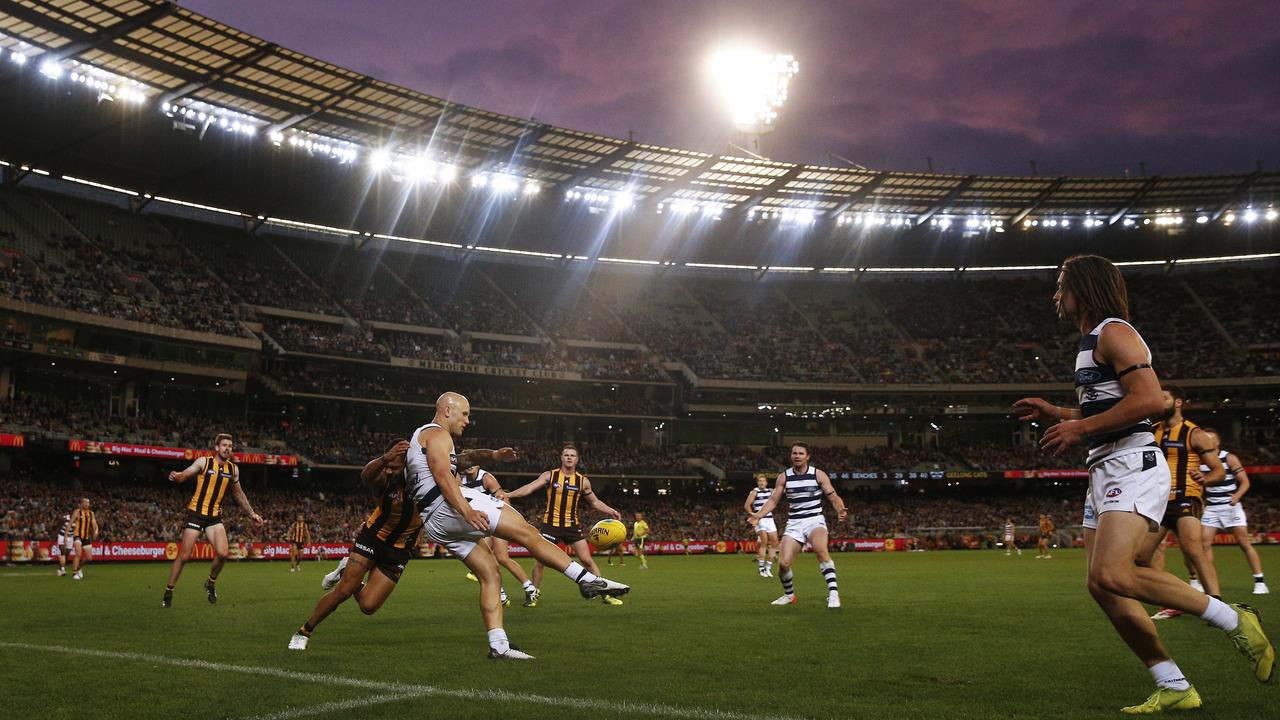 The crowd loudly booed Geelong player Gary Ablett during Easter Monday's match against Hawthorn. Some believe the booing was prompted* by Ablett's decision to support a post on social media that was critical of gay people. Ablett later took back his support, declaring his "love" for all people.
GLOSSARY
saga: a long and involved story
relentlessly: going on for a long time in an intense way
racism: treating someone differently or badly because they are a different race
condone: accept or allow
ultimately: in the end
impact: a noticeable effect or influence
consensus: general agreement
prompted: cause or bring about
EXTRA READING
Never too young to be a good sport
Aussies prove they're good sports
Williams fined $24,000 for on-court outburst
QUICK QUIZ
Why was Scott Pendlebury making a speech after the game?
What is Nathan Buckley's job?
Who did Adam Goodes play for?
Does McLachlan think fans booed Pendlebury as an individual?
Who does Gary Ablett play for?
LISTEN TO THIS STORY
CLASSROOM ACTIVITIES
1. An emotional game
How do you think it feels for a player or umpire who is being booed? Think about how the feelings might change across these different scenarios: being booed for a one-off incident; for a whole game; or being repeatedly booed every game over an extended period of time.
Make a list of words that you think describe how these players or umpires might feel. Once you have listed as many emotions as you can, combine your list with a partner, adding any extra words they have that you didn't think of. Then discuss your words with your partner choosing your 10 best words and ranking them from the least severe to the most severe.
Time: allow 20 minutes to complete this activity
Curriculum Links: English, Personal and Social Capability, Ethical Understanding
2. Extension
Engage in a role-play discussion with your partner. One of you should play the role of the player or umpire who has been booed and the other play the role of the spectator doing the booing. Pretend your discussion is happening at the end of the match. Can the booer continue to justify their actions when confronted with the way that it made the booee feel?
Time: allow 5 minutes to complete this activity
Curriculum Links: English, Personal and Social Capability, Ethical Understanding
VCOP ACTIVITY
With a partner see if you can you identify all the doing words/verbs in this text. Highlight them in yellow and then make a list of them all down your page. Now see if you and your partner can come up with a synonym for the chosen verb. Make sure it still makes sense in the context it was taken from.
Try to replace some of the original verbs with your synonyms and discuss if any are better and why.
HAVE YOUR SAY: Is it ever okay to boo at a sports event? Should the AFL tell fans not to boo?
No one-word answers. Use full sentences to explain your thinking. No comments will be published until approved by editors.