Billions of eyes will be on the Gold Coast tonight when champion hockey player Mark Knowles leads the Australian team into Carrara Stadium for the Opening Ceremony of the Commonwealth Games.
An estimated 1.5 billion worldwide audience will be treated to a celebration of Gold Coast beach life and indigenous* culture when dancing lifesavers take to the sand and a giant white whale floats across the stadium in the three-hour spectacular.
After years of fears about security and transport, and last-minute concerns about bad weather and unsold tickets, organisers say they are confident it will be "the best Commonwealth Games ever".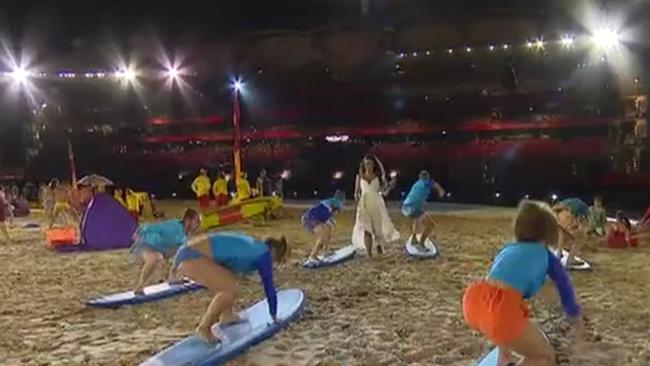 "With one day to go, we are ready," Games Minister Kate Jones said yesterday.
"We will deliver the best Commonwealth Games ever, here on the Gold Coast, in Queensland.
"We have put all the planning in place to deliver what will be a great Games."
A massive security operation will be around Carrara Stadium tonight where important guests including Prince Charles and Camilla as well as Prime Minister Malcolm Turnbull will be among the 35,000-strong crowd.
Lifesavers and Aboriginal performers will take centre stage at the ceremony, with the middle of the stadium turned into an inland beach.
Nippers clad in bright rashie vests and carrying matching pink rescue boards will lead the athletes from the 71 Commonwealth nations and territories into the stadium.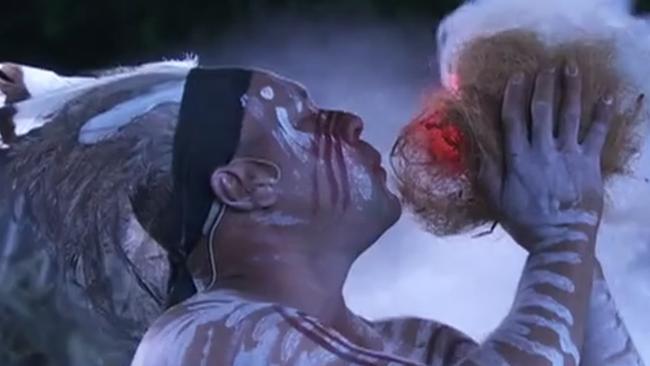 A didgeridoo* orchestra, ballet dancers from the famous Bangarra Aboriginal dance group and a traditional smoking ceremony will feature as part of a strong indigenous theme running through the ceremony.
A giant sculpture of famed white whale Migaloo, which passes the Gold Coast each winter, will also float into the stadium.
When the Australian athletes walk into the stadium, they will be shown the way by champion hockey player and flagbearer Knowles.
It is a huge honour to be asked to carry the flag at either an Opening or Closing Cermony as it signifies you are held in high regard by your teammates and the country as a fair and worthy athlete.
Knowles has played more than 300 games for the Kookaburras (the men's national hockey team), has won Olympic gold in Athens in 2004 along with three Commonwealth Games gold medals.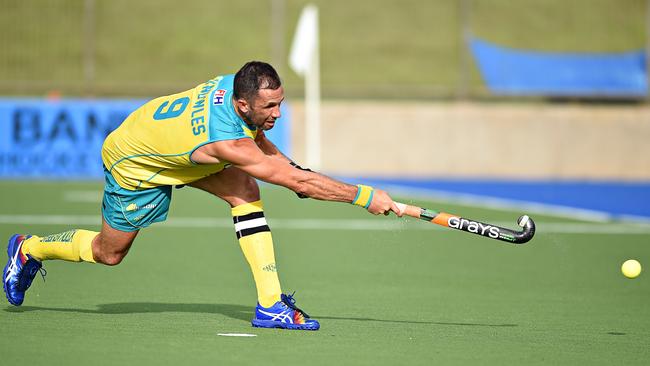 The hockey champion has vowed our athletes will help restore pride in Australian sport after the cricket cheating scandal in which three Aussies admitted to ball tampering (see Kids News story under sport on this topic).
"It's very important for us to uphold the standards and behaviours of what the Commonwealth Games is about," Knowles said.
"It is an opportunity for us to, not redeem* ourselves …. but to show the type of people we are and the way that we go about our sport, the way that we win, but also the way that we lose."
Australian Chef de Mission* Steve Moneghetti said Knowles was a perfect choice for flagbearer.
"He is a decent human being, he is modest, he embodies everything that is great about Australia," Moneghetti said.
"He is an absolute rock and we think he will be an inspiring leader."
Knowles, competing in his fourth Games, said he was shocked to be given the nod.
"As you get towards the back end of your career you realise these sorts of moments don't come around that often," he said.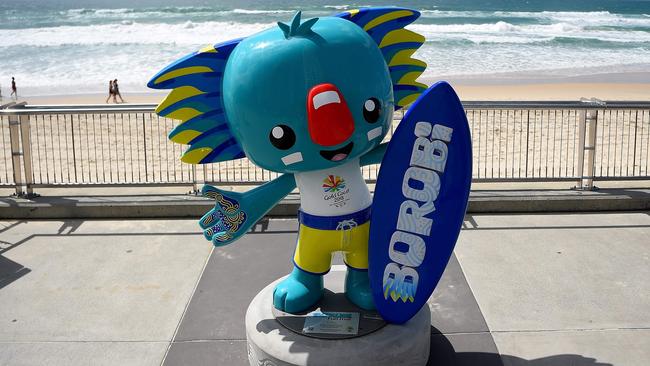 COLLECT YOUR PINS
Look out for your official Commonwealth Games Pin Collection featuring Borobi the surfing koala in your newspaper from today and all this week. Ask mum and dad if you can start collecting.
GLOSSARY
indigenous: native to a particular place (Aboriginal in Australia)
didgeridoo: an Australian Aboriginal wind instrument
redeem: make up for past faults
Chef de Misison: the person in charge of a national team
LISTEN TO TODAY'S STORY
CLASSROOM ACTIVITIES
1. Symbols of the Gold Coast
Write down a list of symbols representing Australia, specifically the Gold Coast, and why you think they have decided to use these in the Gold Coast 2018 Opening Ceremony. Use this format — Symbol: Reason:
Extension: The organisers of the Gold Coast Commonwealth Games say that they are confident it will be 'the best Commonwealth Games ever'. Write a paragraph on if you believe this or not and state your reasons why.
Time: Allow 25 minutes
Curriculum links: English, Intercultural
2. Games Values
The Commonwealth Games aim to unite the Commonwealth family through sport.
The Games reflect the Commonwealth Games Federation's core values of humanity, equality and destiny.
They bring together members of the Commonwealth of nations to compete on a level playing field in a spirit of friendship and fair play often referred to as the 'friendly games' (source: www.gc2018.com/history-games).
How does Australia's flag bearer, Mark Knowles, represent these core values?
Why was he chosen for the job?
How does he feel about being chosen to be the flag bearer for the opening ceremony?
Knowles believes that it's important to know how to win and how to lose. What's a good way to win and a good way to lose?
Extension: Define the qualities that make a good leader in sport.
Time: Allow 25 minutes
Curriculum links: English, Health & Physical Education, Personal & Social
VCOP ACTIVITY
After reading the article, with a partner, highlight as many wow words or ambitious pieces of vocabulary that you can find in yellow. Discuss the meanings of these words and see if you can use them orally in another sentence.
IN ONE SENTENCE, TELL US WHAT YOU THINK ABOUT TODAY'S STORY
Please do not use one-word answers. Explain what you enjoyed or found interesting about the article. Use lots of adjectives.