Australia's major sports organisations have supported a bold new plan for how athletes are paid.
The new plan aims to close the gender* pay gap in sport so that female and male athletes are paid equally.
Athletes would be paid for each hour and "unit" of their work, such as training, media appearances and community engagement.
CEOs of NRL, AFL, Football Federation Australia and others have all committed to the plan, which is in a report called Male Champions of Change Pathway to Pay Equality.
The plan details some of the inequities* faced by women today — including lower pay, poorer facilities and lesser benefits including flying economy while male athletes fly business — as well as outlining the steps to equal pay.
The report recommends that how much everyone is paid should be made public, that all employers should allow flexible working arrangements for employees trying to pursue a professional sporting career, and that government funding should be conditional upon pay equality.
Closing the gender pay gap in non-playing roles should also be a focus.
Sports will self-assess against 15 measures each year to track their progress.
CEOs of 16 sporting codes and clubs have committed to the recommendations including NRL CEO Todd Greenberg, Football Federation Australia CEO David Gallop, Rugby Australia CEO Raelene Castle and the chiefs of Collingwood, Geelong, St Kilda, Richmond, and Carlton AFL clubs.
The report has been endorsed* by legendary tennis player Billie Jean King, who said the rest of the world needed to follow Australia's lead. Ms King is a former World No. 1 tennis player who won 39 Grand Slam* titles.
"The idea of activating the entire sports ecosystem* to hasten* change is an approach that could be considered and replicated throughout the world," Ms King said.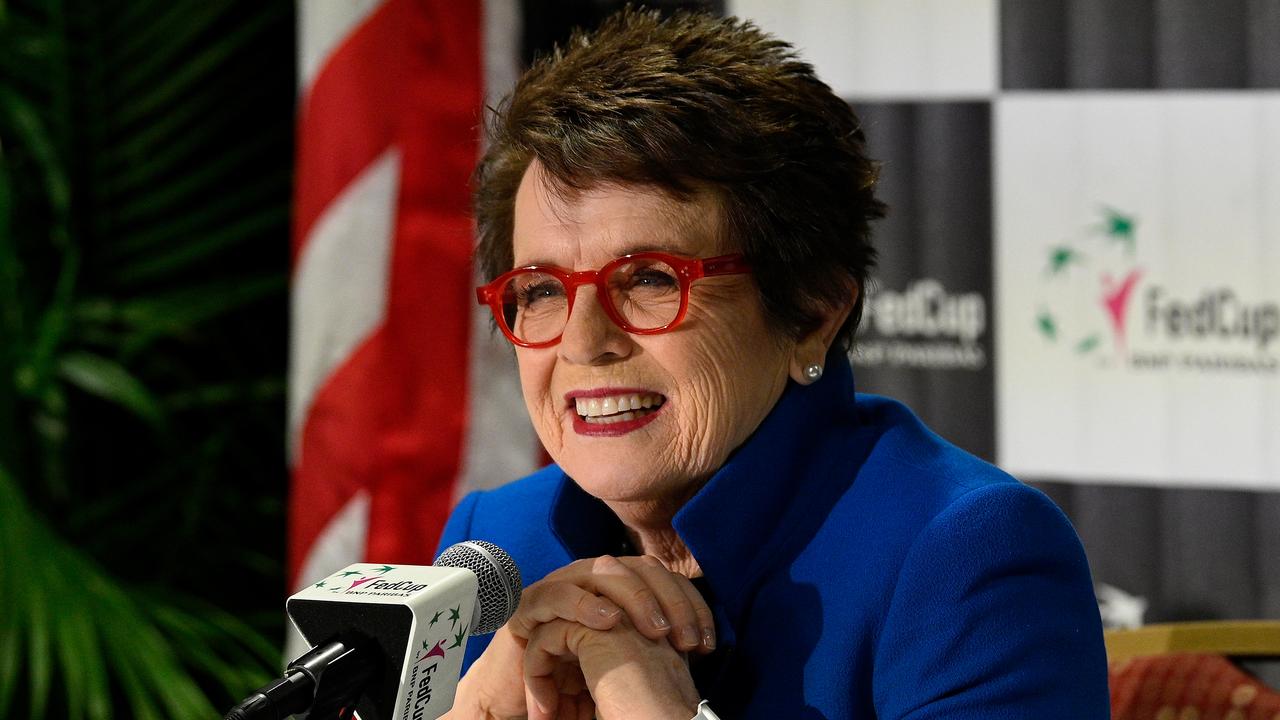 Experts say this is the first real way of measuring progress on pay equity in sport and want to see the majority of codes close the gap within five years.
Male Champions of Change convener* and UN* special rapporteur*, Liz Broderick, said the report represented a "line in the sand" for codes to be measured against.
"It is unacceptable in 2019 that men and women playing the same sport don't get the same base pay and conditions," Ms Broderick said.
She said if pay equality was achieved in sport it would send a strong message to all other areas of society.
Sports Minister Bridget McKenzie welcomed the report and said women would receive equal pay in sport.
"But it is not going to happen overnight or next week," Senator McKenzie said.
She did not commit to the report's recommendation of making pay equity a condition of government funding.
"What we need to be funding is the barriers that prevent women and girls getting into sport in the first place," she said.
TENNIS
Chief Executive of Tennis Australia Craig Tiley said he was "often perplexed* by the slow rate of change in pay equity" in other sports.
The Australian Open introduced equal prize money for women and men in 1984 and for all Australian tournaments since 2005.
"The target on this for all codes should be tomorrow, it should be today," Mr Tiley said.
"This is a watershed* moment for sport."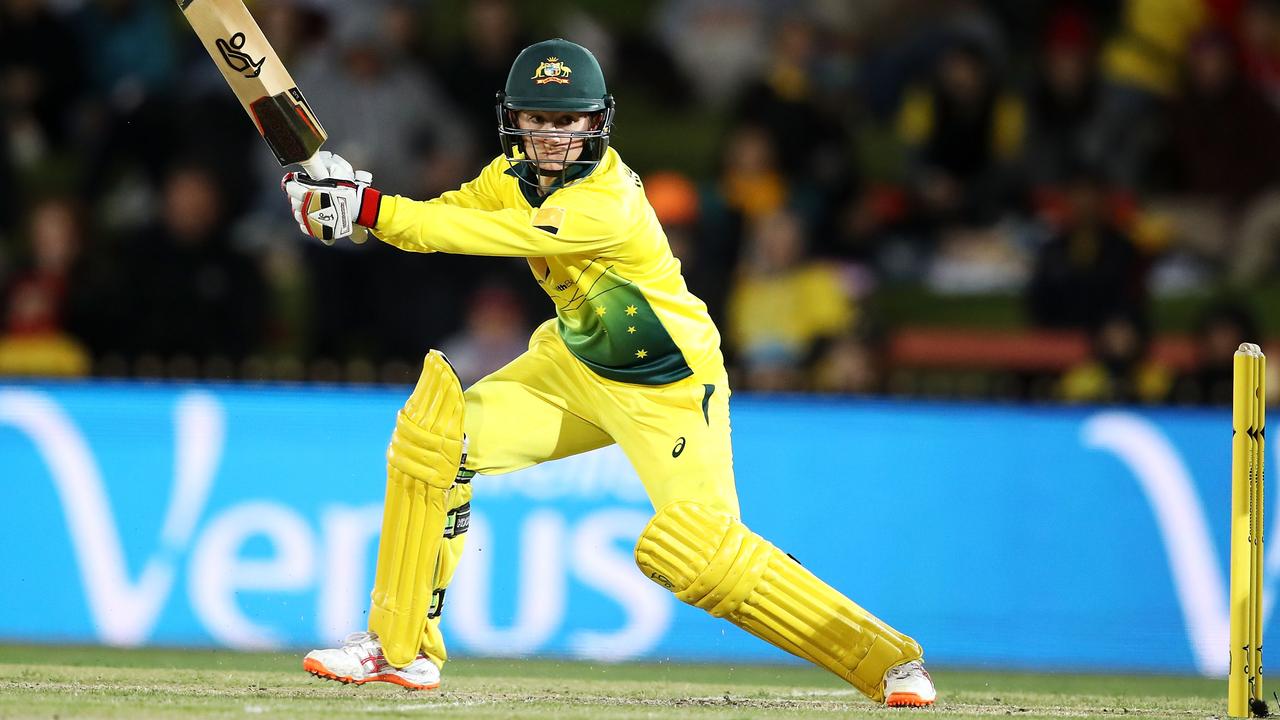 CRICKET
Australian cricketer Rachael Haynes, 32, said cricket has made leaps and bounds in recent years and she's now in a position where she no longer has to work a second job to support her professional career.
"It was a slow burn to get here but now we're leading the way," Ms Haynes said.
"I think that particularly larger sports in Australia have got a responsibility to value their male and female athletes the same."
Ms Haynes said sport was integral* to Australian society but that for a long time it had been seen from a male point of view. She lived through periods where male athletes were flown business class while the women's teams had to fly economy.
"The main thing that will see change is if the national sporting organisations have the will and desire to make it happen in the same way cricket did," Ms Haynes said.
Chief executive of Cricket Australia Kevin Roberts has a very important reason to want pay equality for women in sport: he has five daughters.
And while Mr Roberts is adamant* his daughters — Emma, 16, Kate, 14, Sophie, 12, and twins Mia and Jess, 8 — are under no pressure to play professional cricket or sport, he wants them to live in a world where if they wanted to they could receive equal pay.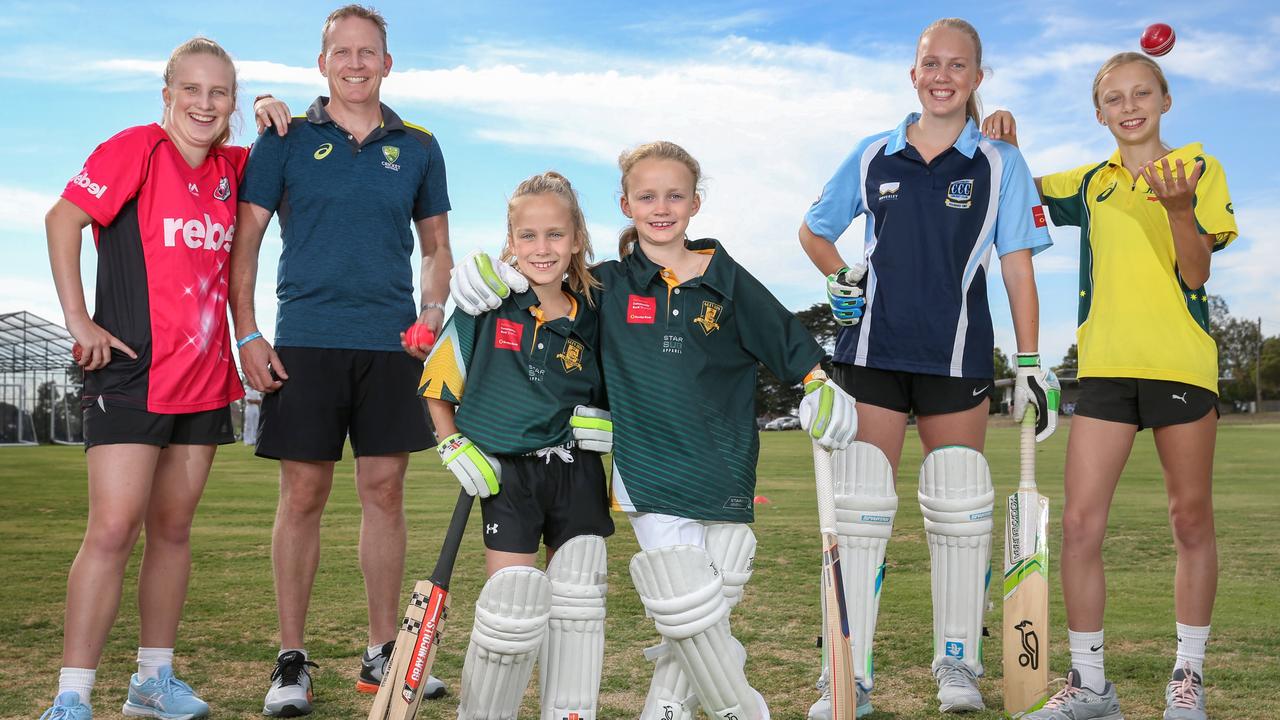 "How can I look them in the eye and suggest to them that the opportunities they have in life are the same as what boys their age have if there is not pay equity in sport?" Mr Roberts said.
Mr Roberts said he was proud to be heading up a sport where female athletes were treated equal to men.
In 2017, Cricket Australia led a groundbreaking approach to pay equity including gender-neutral contracts, policies* and conditions.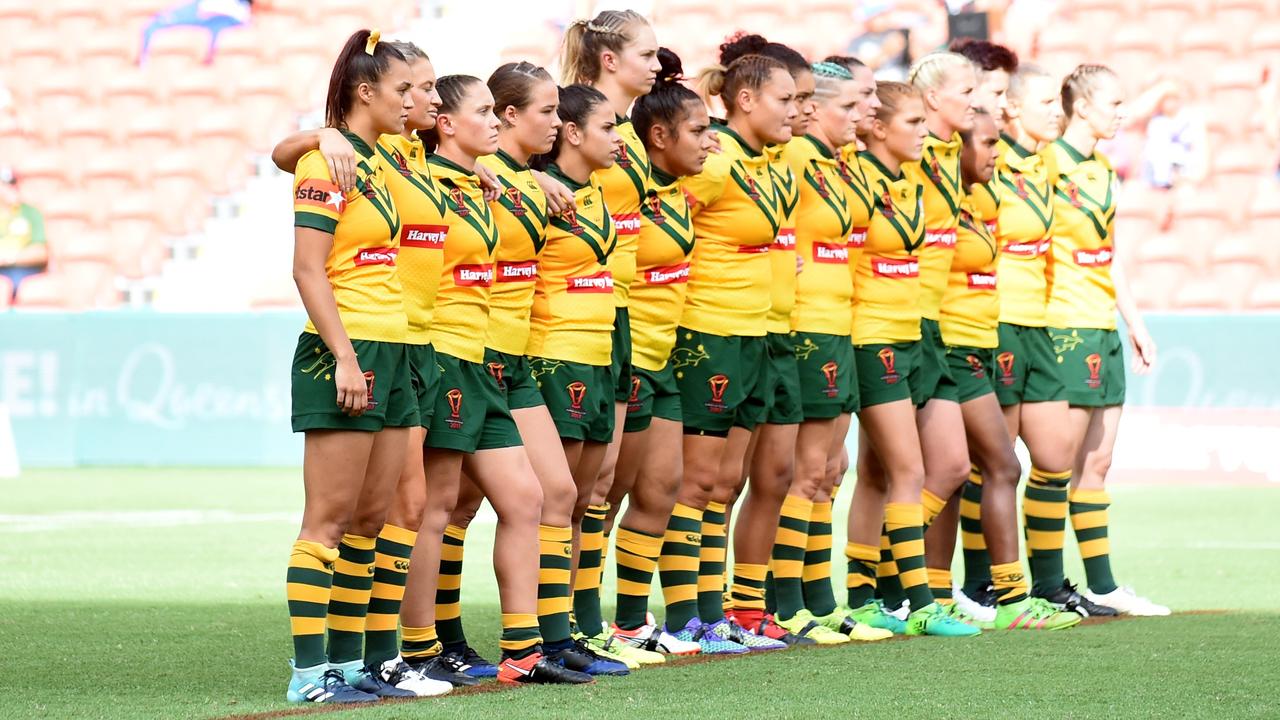 RUGBY SEVENS
Rugby Sevens player Sharni Williams still has to work a second job to supplement* her professional athlete salary.
The 30-year-old works at a gym as a trainer.
She's proud of Rugby Union for introducing the same base salary for male and female athletes but with sponsorships and other factors, she doesn't get paid as much as a male in her same position — despite captaining the gold-medal-winning 2016 Rio Olympics team.
"Just in 2014 when I moved down from Brisbane to Canberra to play I was only on $10,000," Ms Williams said.
"In 2009 when we played in Dubai, the players had to be billeted* out because accommodation was not covered."
Ms Williams said she was extremely grateful to be able to play a sport she loved at an elite level, but that more work in her sport and others was needed.
"I am so thankful and grateful for the opportunities I have been given and the way it is progressing but this whole issue still needs a lot more work and to progress at a more rapid rate," she said.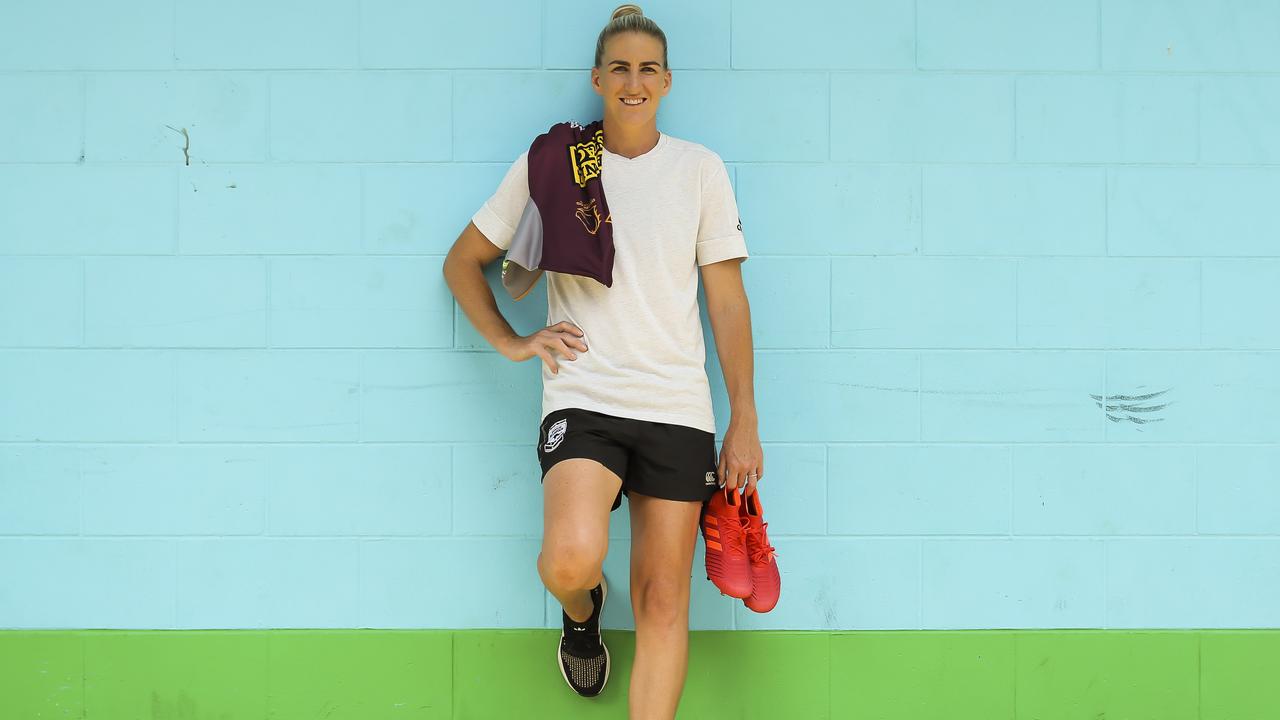 THE MAIN POINTS
An overhaul of salaries to instead be paid per "unit" of work including training, media appearances and community engagement;
Government funding to be conditional* upon pay equity;
Broadcasters to do more to build the profile of women's sports including athletes, coaches and commentators;
Sports codes and clubs to do more to build strong pathways for women to progress to high-performance levels;
Sponsors to equally invest in women's and men's sport;
Employers to provide and support flexible work arrangements for elite athletes moving from amateur to professional status;
Ensure female athletes have access to the same conditions as males, including no unjustifiable* differences in class of travel, accommodation, support for development resources or allowances; and
Investing in equal infrastructure* and resources for men and women.
VIDEO: A documentary about Women's AFL
GLOSSARY
gender: male or female
inequities: lack of fairness
endorsed: approved
Grand Slam: the four most important tennis tournaments in the world: Australian, US and French Opens and Wimbledon (UK)
ecosystem: community of living things
hasten: rush, hurry up
UN: United Nations
convener: a person who calls people together for a meeting
rapporteur: reporter
perplexed: puzzled,mystified
watershed: an event marking a turning point
integral: essential to make it work
adamant: refusing to change your mind
policies: plans, approaches and rules
supplement: add to
conditional: will only happen if this also happens
unjustifiable: can't be justified; is not okay
infrastructure: major or basic systems, equipment or buildings
EXTRA READING
Matilda's ace Kerr on Ballon d'Or shortlist
Bindi's International Women's Day honour
Green man or green woman for crossing job?
QUICK QUIZ
Name at least four sports organisations supporting this report.
What year did the Australian Open Tennis achieve equal prizemoney for men and women?
What did Cricket Australia do in 2017 for gender equality?
When the Australian women's Rugby Sevens team played in Dubai, where did they stay?
What does the report recommend broadcasters do?
LISTEN TO THIS STORY
CLASSROOM ACTIVITIES
1. List the Benefits
Creating a system of fair pay and conditions in sport will benefit female athletes and female sport.
In a two-columned chart, write a list of ways that this will benefiting FEMALE ATHLETES and FEMALE SPORT in general.
For example:
Female athletes – female athletes may receive greater respect for their hard work and achievements.
Female sport – More women may strive to complete in high-level sport
Time: allow 20 minutes to complete this activity
Curriculum Links: English, Health and Physical Education, Ethical Capabilities
2. Extension
This is a great step forward in the fight for fair pay and conditions for female athletes. But how did we get here?
Why do you think pay for female athletes has become inequitable?
Make a list of reasons why you think the discrepancy in pay may have occurred and what has helped to improve the profile of female athletes.
For example: Many codes of sport only catered for male athletes, but now women's leagues are being established.
Time: allow 15 minutes to complete this activity
Curriculum Links: English, Health And Physical Education, Ethical Capabilities
VCOP ACTIVITY
After reading the article, with a partner, highlight as many wow words or ambitious pieces of vocabulary that you can find in yellow. Discuss the meanings of these words and see if you can use them orally in another sentence.
HAVE YOUR SAY: Should men and women receive equal pay in sport? Why or why not?
No one-word answers. Use full sentences to explain your thinking.