Aussie basketball star Ben Simmons is NBA's Rookie* of the Year — the first Australian ever to win the award.
Simmons, who most people expected to win, beat Utah's Donovan Mitchell and Boston's Jayson Tatum for the award for best player in their first season.
"I'd like to thank my family, friends, I wouldn't be here without them," the Philadelphia 76ers point guard* said when he accepted the award.
"My teammates, of course, and my great coach Brett Brown and the City of Philadelphia for really embracing* me and my family."
Simmons, who is 208cm tall and was raised in Melbourne, is only the third non-American to win the Rookie of the Year award.
The 21-year-old had a historic rookie season, leading the 76ers to the second round of the playoffs* with averages of 15.8 points, 8.2 assists* and 8.1 rebounds* on nearly 55 per cent shooting from the field.
Simmons beat Magic Johnson's achievement for the second-most triple doubles in an NBA rookie season, his 12 sitting behind the great Oscar Robertson, who had 26 in 1961.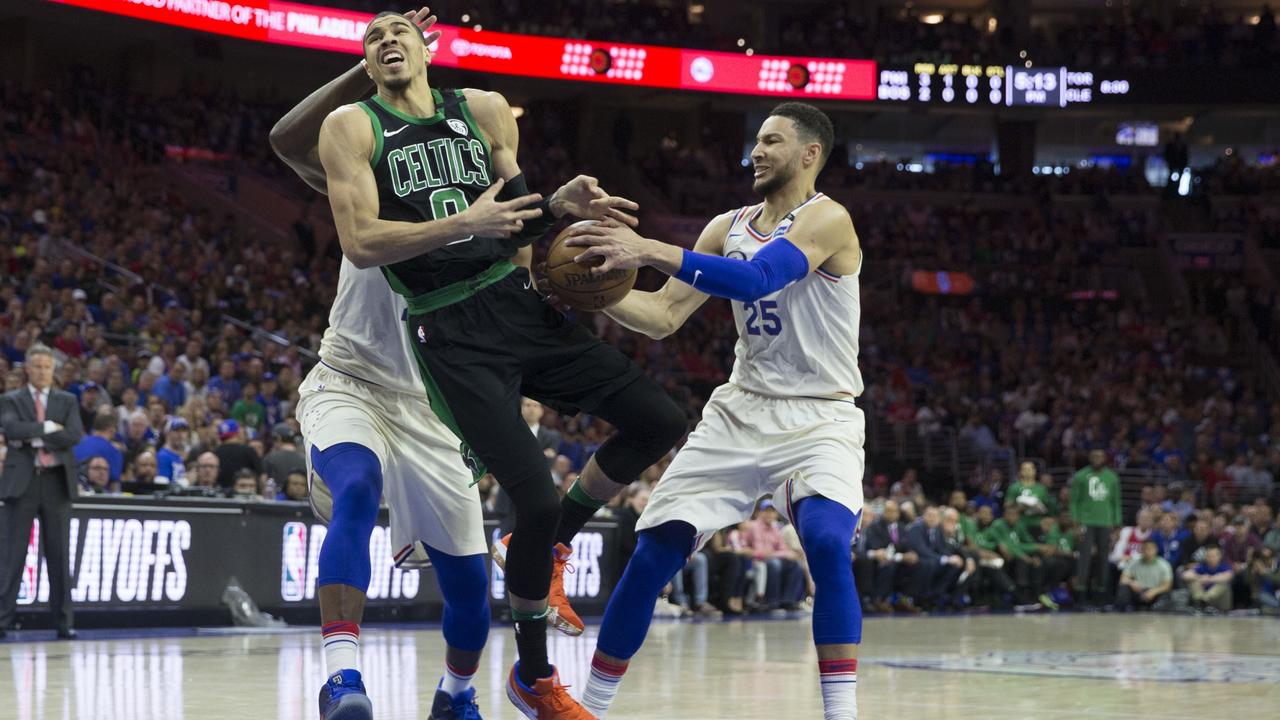 Some fans felt Simmons should not be able to win the award because he had a full season in 2017 on the sidelines* with a broken foot. But he did not play a game in the 2017 season, which meant he was still eligible* for the award.
Simmons praised* this season's other rookies and said his favourite memory from this season was being able to stay on the floor.
"I'd say the greatest memory or moment was finishing my season," Simmons said. "Obviously I had my foot the first season and wasn't able to play and to be able to be on the floor and accomplish* that childhood dream has been amazing."
Simmons believes playing Aussie rules football as a kid helped his physical development and ability to take on bigger, older bodies in his first year.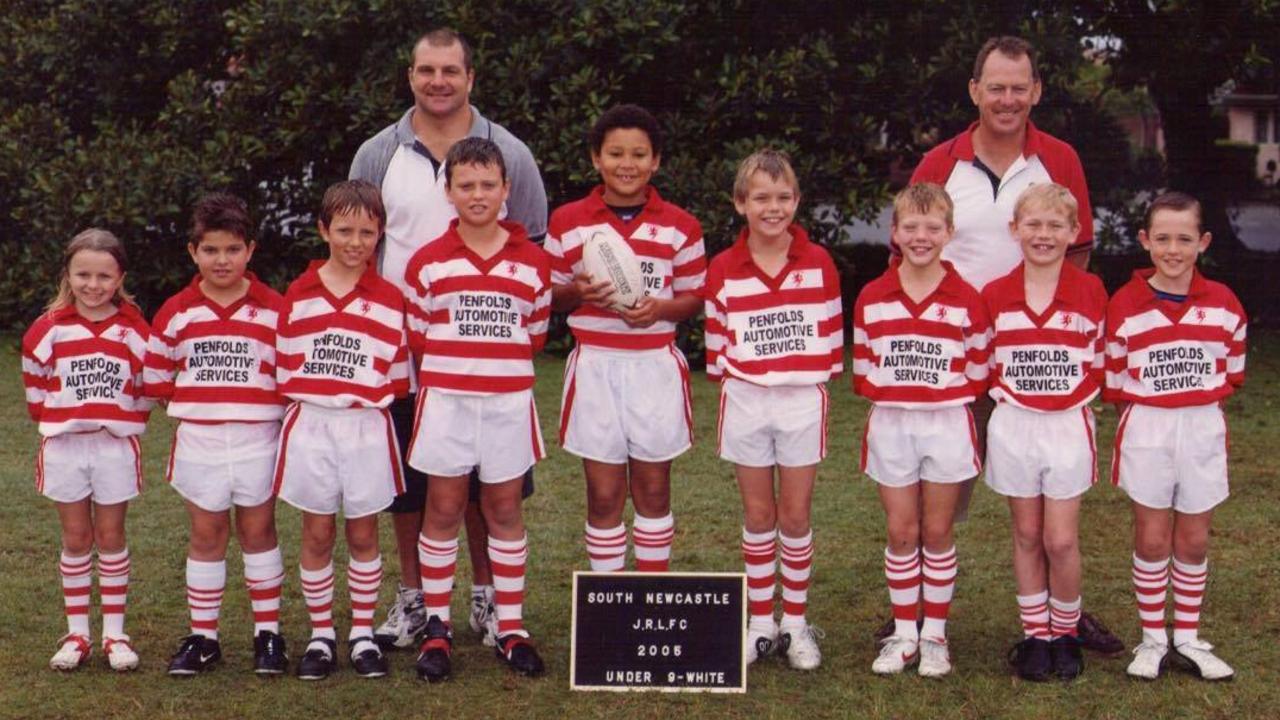 "You have to read the movement of the defenders. You have to have great vision," he recently told ESPN.
The NBA's yearly awards were voted on by 100 members of the media from all over the world.
ANOTHER STORY ABOUT ATHLETES: What AFL players of 2050 will look like
YESTERDAY'S DAILY SPORT STORY: Socceroos alive in Cup after thrilling 1-1 draw
GLOSSARY
rookie: new player
point guard: job of one of the players on a basketball team
embracing: accepting
playoffs: extra game to decide the overall winner
assists: help someone else score
rebounds: getting the ball after someone misses a goal
sidelines: not playing on court, but sitting on the edge
eligible: able to be included
praised: complimented
accomplish: achieved
LISTEN TO TODAY'S STORY
QUICK QUIZ
1. Which team does Ben Simmons play for and who is the team's coach?
2. How old and how tall is Ben?
3. What was Oscar Robertson's achievement?
4. Why didn't Ben play in 2017?
5. How does he believe footy helped him?
CLASSROOM ACTIVITIES
Ben Simmons is now a famous NBA star. What physical attributes have helped him become such a basketball star?
Work with a partner and measure out his height of 208cm and mark by sticking a piece of Blu-tak on the wall. Now measure your own height. Work out the difference in height between yourself and Ben Simmons and then help your partner do the same.
How high do you think he could jump if he is that tall?
Extension: Ben Simmons says playing NBA is his childhood dream. What is your biggest dream that you hope to achieve in the future. What steps can you take now to help you begin fulfilling this dream?
Time: Allow 15 minutes
Curriculum links: Mathematics, English
VCOP ACTIVITY
After reading the article, with a partner, highlight as many connectives as you can find in pink. Discuss if these are being used as conjunctions, or to join ideas and create flow.
QUESTION: Which sport star do you admire most and why?
Explain your answer in full sentences. Use lots of adjectives. No one-word answers.