Barbie dolls and pink dropped for Matildas in Mark Knight cartoon
The dreams of Australia's little girls have changed forever in Mark Knight's cartoon, with Barbie dolls and pretty pinks replaced by the mighty Matildas rocking the green and gold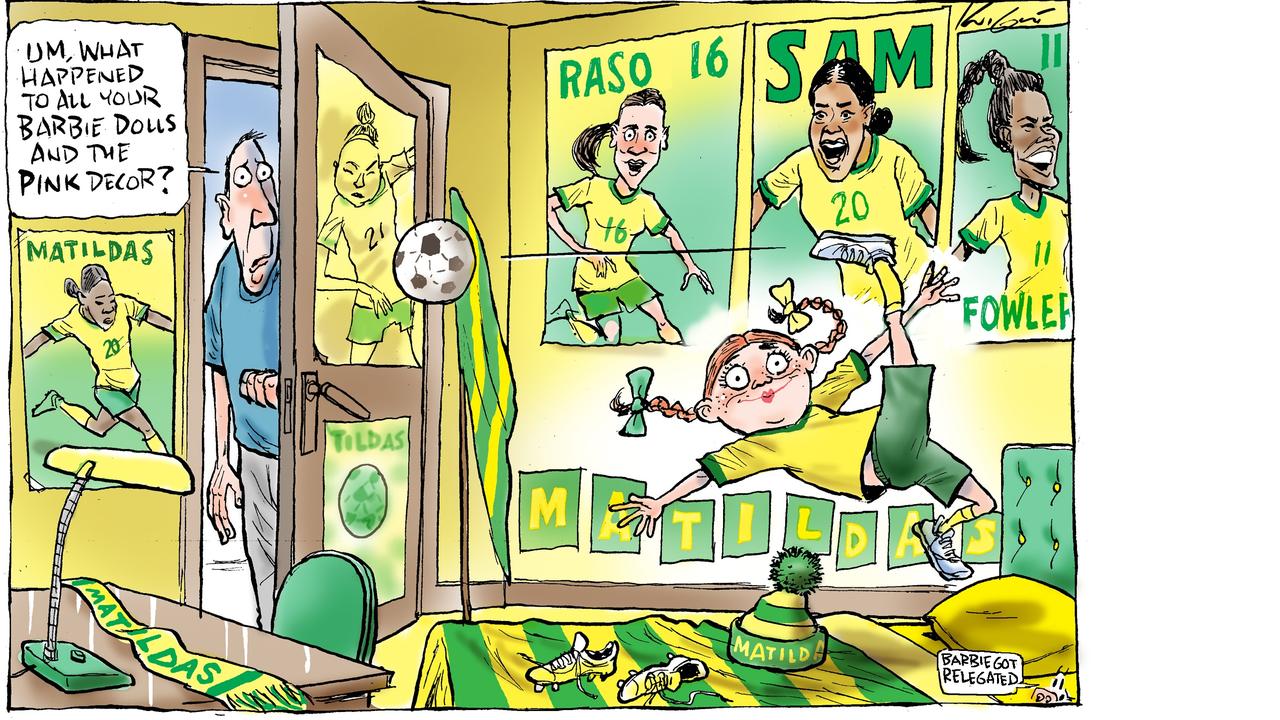 Mark Knight's cartoon, "What happened to all your Barbie dolls?", captures the mood among the young women and girls of Australia, thanks to the Matildas. Picture: Mark Knight
The Women's World Cup of football (what we call soccer) has headed Down Under to New Zealand and Australia. In case you have been living under a rock or haven't turned on a TV, radio or looked at your social media feed, Australia's team the Matildas have made it to the quarterfinals.
Woo hoo!
Matildas Clare Wheeler, Tameka Yallop and Courtney Nevin are seen sharing a laugh during a training session in Brisbane ahead of their FIFA Women's World Cup quarterfinals match this weekend. Picture: Bradley Kanaris/Getty Images
This team of Australia's finest female footballers is painting the country green and gold. They are a phenomenon*, capturing the hearts of Australians as they made their way through to the last eight. All the more amazing is that they did this without their star player and captain Sam Kerr, who has sat on the sidelines with a dodgy calf muscle. With Kerr out, the good news was that it allowed other players to stand up and become household names. Haley Raso, Mary Fowler, Caitlin Foord, Emily van Egmond now have their names tattooed across our sporting consciousness*.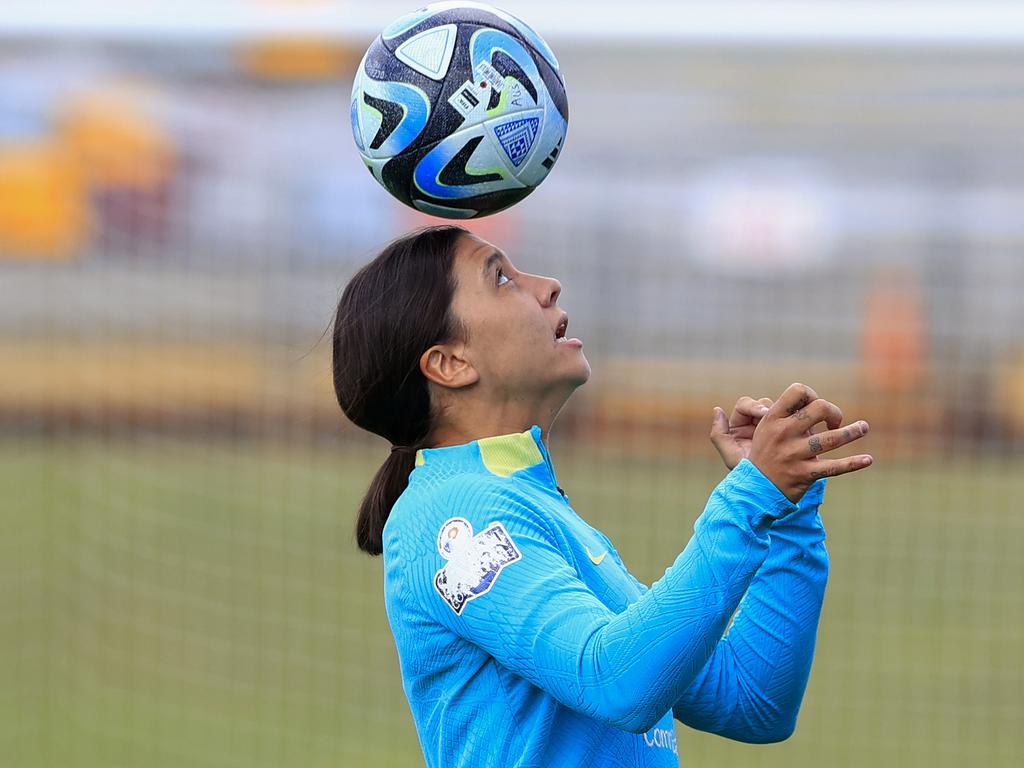 Sam Kerr has been sidelined due to injury during the World Cup but the star player and captain is expected to play at the Matildas' quarterfinal match against France. Picture: Adam Head
The other important thing to note is that the fans are turning up to matches and filling stadiums. The television ratings have gone bonkers with the Matildas vs. Denmark match blowing away the AFL Grand Final and NRL State of Origin audience figures. In the merchandise* stakes, the Matildas' team jumper is outselling the men's Socceroos guernsey two to one! Supporters of the women's football code are hoping all this Matildas fever will lead to young women and girls wanting to play the game and build the sport here in Australia so we can develop the Sam Kerrs and Caitlin Foords of the future!
Everyone in Australia knows who Mary Fowler is now. Picture: Steven Markham/Icon Sportswire via Getty Images
In the midst of this green and gold epidemic*, I thought I should draw a cartoon to try and capture the public mood surrounding the Matildas. Watching the Australians play, I was interested to see footage of the Matildas' supporters in the stands, decked out in a blaze of green and gold, holding up signs of their favourite players and cheering on their team. It was encouraging to see so many children there, particularly young girls having such a great time. If you contrast this with some of the ugly soccer crowds at the men's game we've seen this year, it was a refreshing change. The team had captured the imagination of girls around the country and I wanted to reflect this in a cartoon.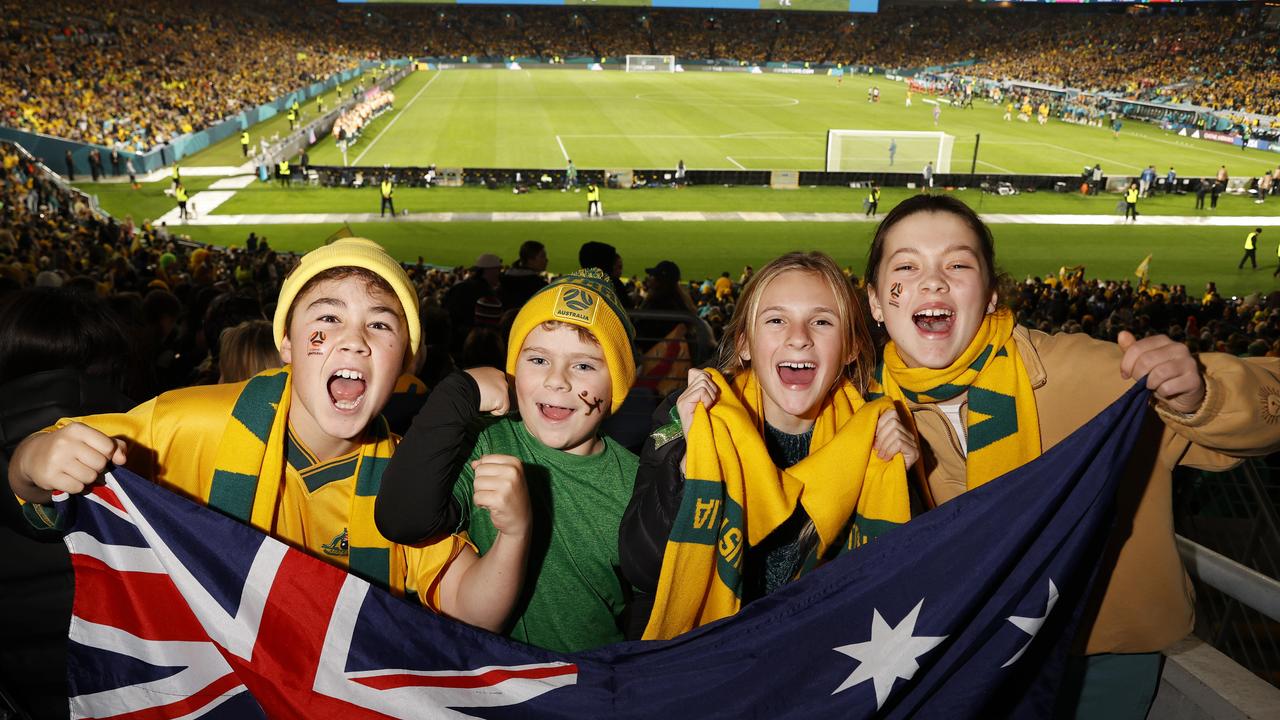 Young supporters have been getting right behind the Matildas. Oskar Lee, Leo Bergefall, Mae Shepherd and Evie Walkden were cheering on the team at the FIFA Womens World Cup Australia vs Denmark knockout game at Stadium Australia, Sydney Olympic Park, on Monday night. Picture: Jonathan Ng
Another recent phenomenon was the Barbie movie. The little plastic blonde doll that has dominated* the toy market for 50 years was now a major motion picture, breaking box office records and painting the world pink. I thought I may be able to use this in my cartoon by contrasting it with the recent Matildas' success. So my drawing centres on a schoolgirl's bedroom, that cave that all dads fear to enter.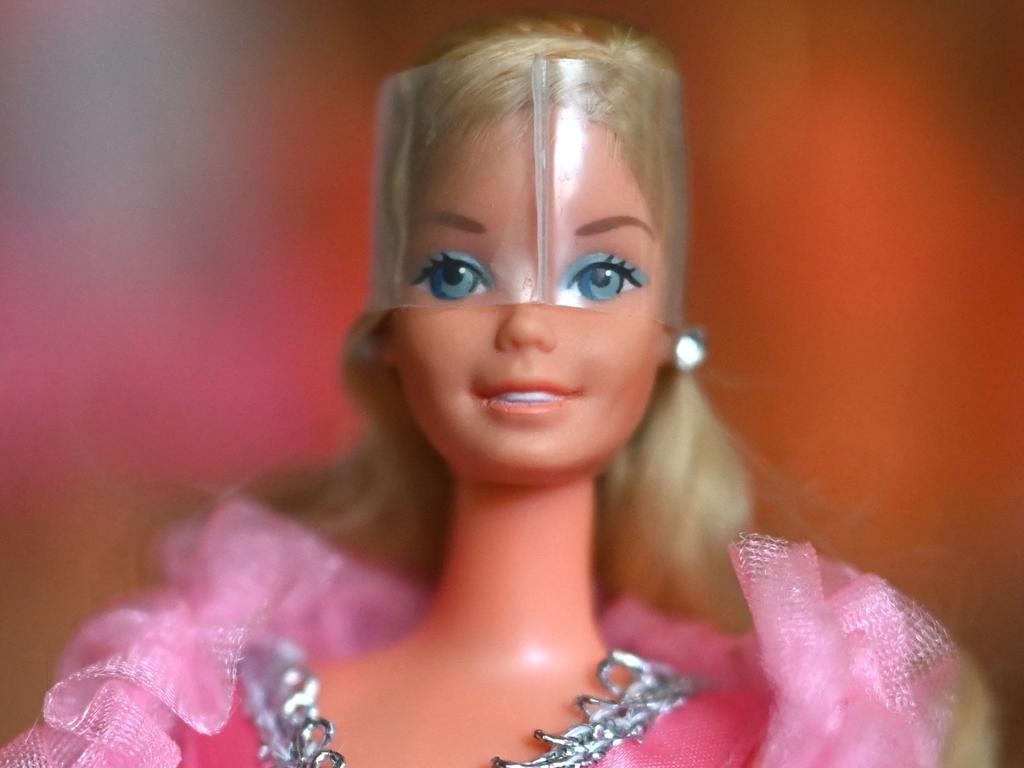 The Barbie movie has been a blockbuster around the world and stars Australia's own Margot Robbie, but cartoonist Mark Knight suspects most Ausssie girls would rather pull on boots and kick a footy than play with their hair. Picture: supplied/Ina Fassbender/AFP
In the drawing, the father is sticking his head through the doorway and to his surprise the room is not decked in hot pink and festooned* with the Barbie doll collection of his daughter that was there last time he looked. It seems now his daughter has a new set of heroes to inspire her. They wear not pink and high heels but footy boots and green and gold. They are the Matildas! Girl power circa 2023. And to emphasise the change, I needed a focal* point in the drawing, and what better way to do that than with the girl perfectly executing* a scissor kick towards her confused dad. I imagine he now gets the picture.
Go Matildas!
POLL
GLOSSARY
phenomenon: something extraordinary, a sensation, marvel or wonder
consciousness: state of awareness and being alert to what is happening
merchandise: goods that can be bought and sold, often for promotional purposes
epidemic: a rapidly spreading and widespread infection
dominated: controlled, took over
festooned: decorated, adorned
focal: central and important
executing: performing, carrying out, pulling off a particular move
EXTRA READING
Matildas into the quarterfinals
Matildas win to keep World Cup dream alive
QUICK QUIZ
Who did the Matildas defeat to advance to the quarterfinals?
Which star player has been sidelined up until now due to injury?
The Matildas' audience figures have which other big sporting events a thrashing?
Which blockbuster movie has Mark Knight referred to in his cartoon?
What move is the little girl performing in the cartoon?
LISTEN TO THIS STORY
CLASSROOM ACTIVITIES
1. What happens next?
Imagine this cartoon is part of a story that is made up of three cartoons. The three cartoons tell a complete story, and Mark's cartoon is the start of the story. Think about what the story could be and draw the next two cartoons that tell the story.
Time: allow 30 minutes to complete this activity
Curriculum Links: English, Visual Arts, Visual Communication Design, Critical and Creative Thinking
2. Extension
Being able to draw is only one of the skills needed to be a great cartoonist. Write a list of all of the other skills that you think cartoonists like Mark need to do their job.
Next to each skill, write a sentence that explains why that skill is important or helps them to do a great job.
Time: allow at least 20 minutes to complete this activity
Curriculum Links: English, Personal and Social Capability, Media Arts, Visual Communication Design
VCOP ACTIVITY
Describe it
Look at the cartoon and make a list of five nouns that you see. Then describe those five nouns with five adjectives. Now add a preposition to those five nouns and adjectives.
Finally, choose your favourite bundle and put all the words together to make one descriptive sentence.
(For lower reading level articles, remove 'add a preposition')