Australian teens on track to be next sporting champions
These young sporting superstars are making a name for themselves in 2023 in golf, swimming, tennis, athletics and more thanks to their impressive achievements so far this year
Young swimmer Logan Rieck is one of South Australia's top young sporting talent. Picture: supplied
They're the young athletes training hard to be the next champions of Australian sport.
These teenagers have been named athletes to watch in golf, tennis, swimming, athletics and more, with many already building a long list of achievements.
They're among many talented young teens across the country making an impact in their sport this year.
TENNIS
Cruz Hewitt, QLD
Son of tennis great Lleyton Hewitt, 14-year-old Cruz is cruising his way into professional tennis.
Claiming his first ever pro win during the first round of qualifiers at the Darwin Tennis International on Sunday, a 3-6, 4-6, 10-5 game over Brian Tran, the teenager then won again in the second round against Jerome Iaconi.
The Gold Coast teenager showed the same drive and determination as his father, gritting his teeth and gutsing his way to a win in the heat and humidity of Darwin.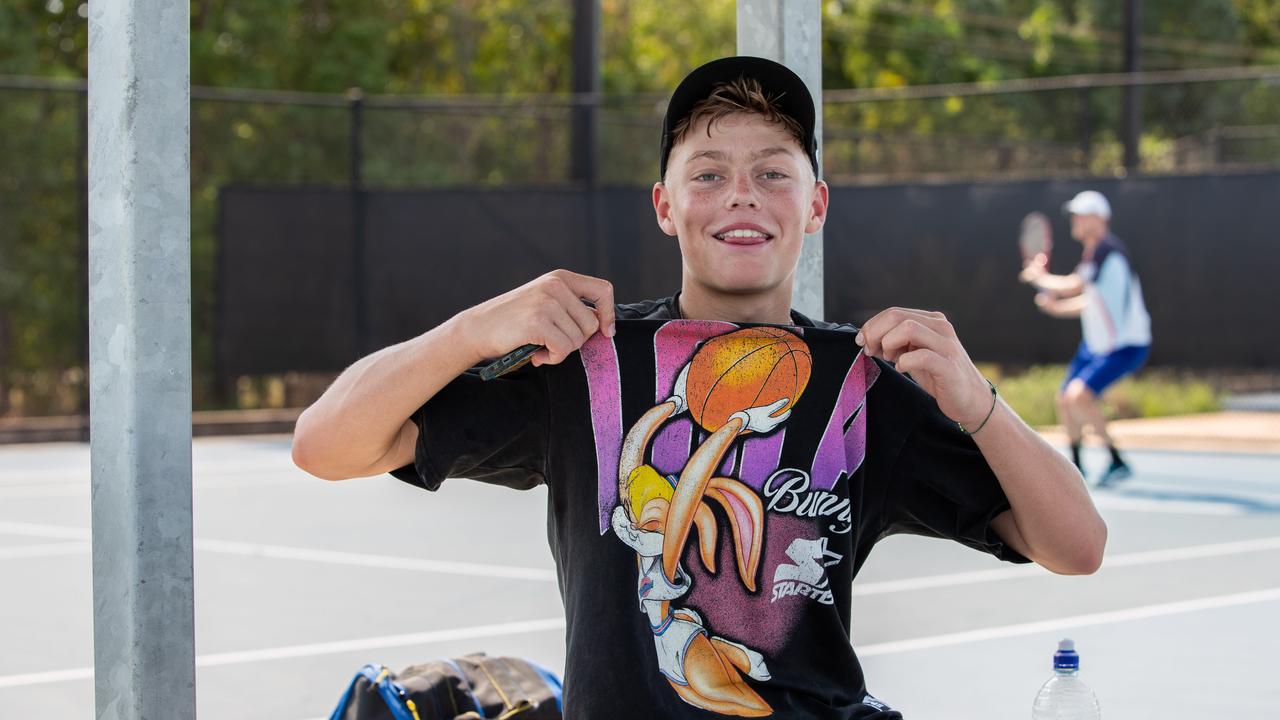 Cruz Hewitt during the second round of qualifying Darwin International Tour. Picture: Pema Tamang Pakhrin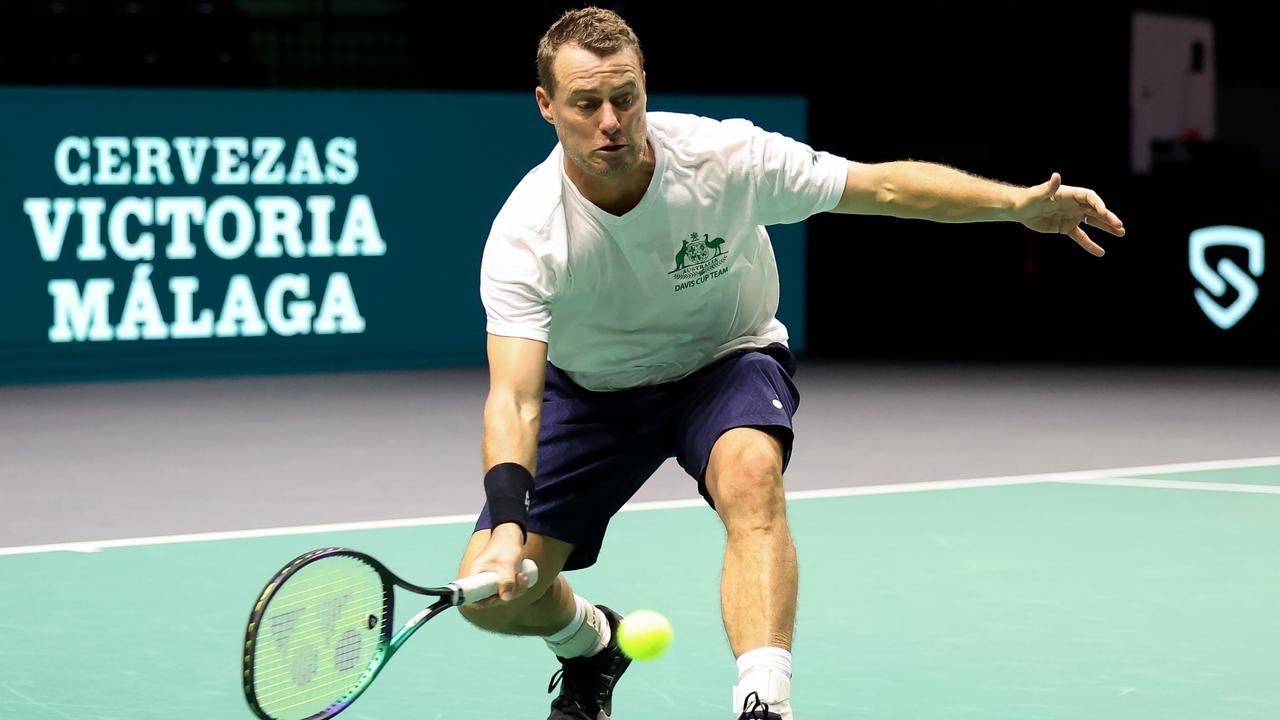 His dad, Lleyton Hewitt, is a tennis great. Picture: Matt McNulty/Getty Images for ITF
Jeffrey Strydom, SA
At 14, Jeffrey Strydom shows signs of a future champion.
Coached by dad Jake Strydom, he already boasts an impressive list of competition highlights.
"My recent Europe tour with Tennis Australia was definitely a highlight for me," he said.
"Winning the Kufstein Austrian Open against Canada's No. 1 player in the final was probably my best day in tennis yet."
SWIMMING
Logan Rieck, SA
Fifteen-year-old Logan Rieck is the top swimmer for his age group in South Australia.
He brought home one gold, three silver and two bronze medals from this year's Australian Age Championships, held on the Gold Coast.
He also broke seven state records at the recent Short Course Championships.
RUGBY LEAGUE
Finau Latu, NSW
The 17-year-old Patrician Brothers Blacktown prop forward was a powerful force at the ASSRL Nationals, helping NSW CCC win their first national crown in almost a decade. The nephew of Solomon Haumono has the strength and power to leave most NRL players for dust.
AUSSIE RULES
Waylon Davey, NT
The 16-year-old was plucked directly out of the under-16s to premier grade in the NTFL and is one of the best among the NT Thunder prospects.
He has since started his stint at Xavier College, where his now AFL-listed cousins Alwyn Davey Jr and Jayden Davey first made a name for themselves.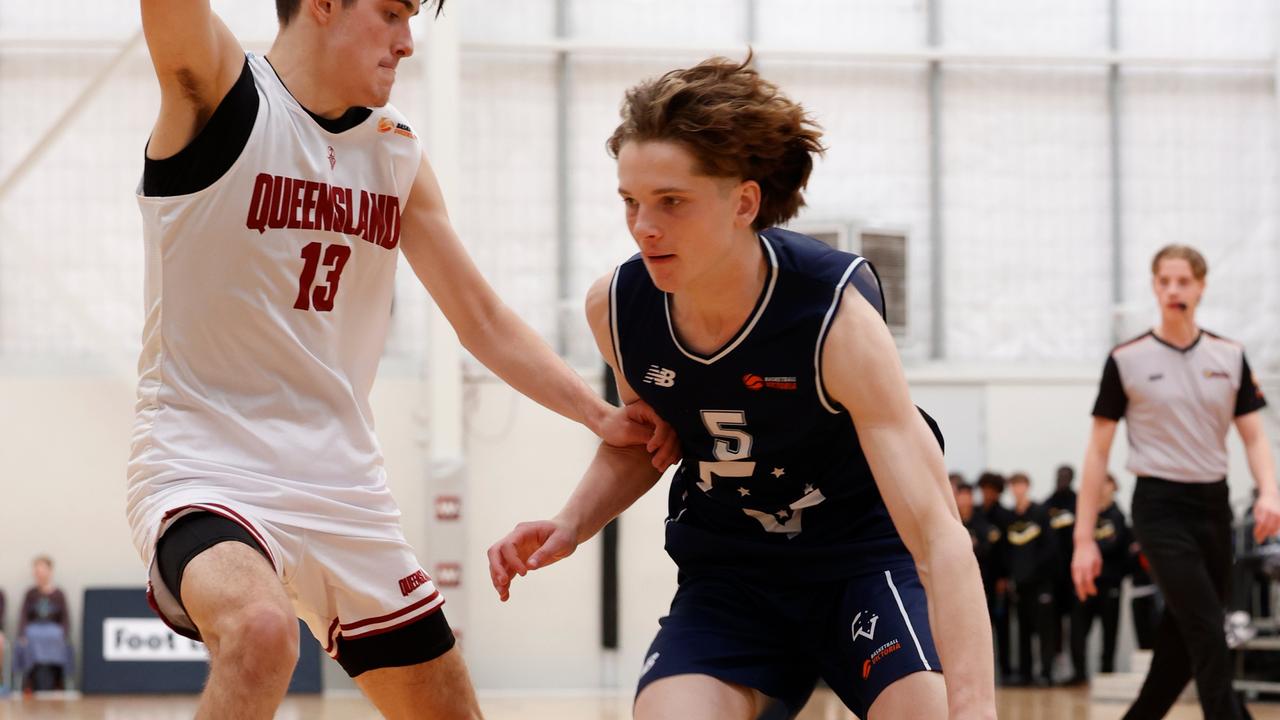 Victoria Country's Hugh Buckby in action at the Under-16 National Championships. Picture: Mike Farnell
Jack Callinan, TAS
Seventeen-year-old Jack is the son of former player Ian Callinan and is expected to be a top 30 draft pick in the AFL this year. He was a member of the Allies side that won the Under-18 National Championship in July.
GOLF
Raegan Denton, SA
As South Australia's top rated young female golfer, 16-year-old Henley High School student Raegan Denton has a bright future.
She represented her state in May at the Open Age Championships and has competed overseas.
Named female captain of the state's junior team, Reagan has already won a swag of local, interstate and national awards, including being named in the School Sports Australia U18 All Australian State Team in 2022.
BASKETBALL
Teyahna Bond, QLD
The 16-year-old has played for Cairns Dolphins in the NBL1 North over the past two seasons, and earlier this year was invited to the Basketball Without Borders program in Abu Dhabi.
Hugh Buckby, VIC
Hugh played well at the under-16 national basketball championships. He said the experience helped him learn new skills and improve his game. He's now aiming to make next year's under-18 country Victoria team.
Young athlete Iluka Taylor, 14. Picture: supplied
ATHLETICS
Iluka Taylor, SA
In her own words, Iluka Taylor simply "loves to run".
"It is who I am, without it I would be lost," the 14-year-old Immanuel College student and Western District Athletics Club member said.
"I love the confidence and purpose athletics has given me."
The teenager dreams of one day running for Australia at an Olympic Games, her sights set first on the World Junior Championships.
She looks up to running great Cathy Freeman.
"I love who she is as a person and what courage she showed, not only representing our country but as the first Aboriginal person to win an Olympic gold medal," Taylor said.
POLL
GLOSSARY
determination: trying really hard at something difficult and giving it your best shot
humidity: the level of moisture in the air
plucked: picked
stint: role, or to be part of an organisation
swag: a large collection
EXTRA READING
UNO trumps yellow card at soccer
Aussies set to shine at Olympics
Young Aussie footy stars revealed
QUICK QUIZ
1. What sport does Cruz Hewitt play?
2. What is the name of his famous sporting dad?
3. Which young athlete says they are inspired by Cathy Freeman?
4. Which 15-year-old South Australian is top swimmer for his age group in the state?
5. Jack Callinan is the son of which AFL player?
LISTEN TO THIS STORY
CLASSROOM ACTIVITIES
1. Create an inspiring message
Can you think of an inspiring message that you could send to the amazing teen athletes in the story? The purpose of your message is to help them to stay focused, especially during tough times. It needs to be only one or two sentences and easy to remember.
Time: allow 15 minutes for this activity
Curriculum Links: English, Health and Physical Education, Personal and Social Capability
2. Extension
"You don't need to focus on schoolwork if you are a talented teen athlete!" Do you agree or disagree with this statement? Write a list of convincing reasons either for or against.
Time: allow 20 minutes to complete this activity
Curriculum Links: English, Health and Physical Education, Personal and Social Capability
VCOP ACTIVITY
Creative vocabulary
Find a bland sentence from the article to up-level. Can you add more detail and description? Can you replace any 'said' words with more specific synonyms?
Have you outdone yourself and used some really great vocabulary throughout your writing? Firstly, well done. Secondly, let's ensure everyone can understand it by adding a glossary of terms. Pick three of your wow words and create a glossary for each word to explain what it means.